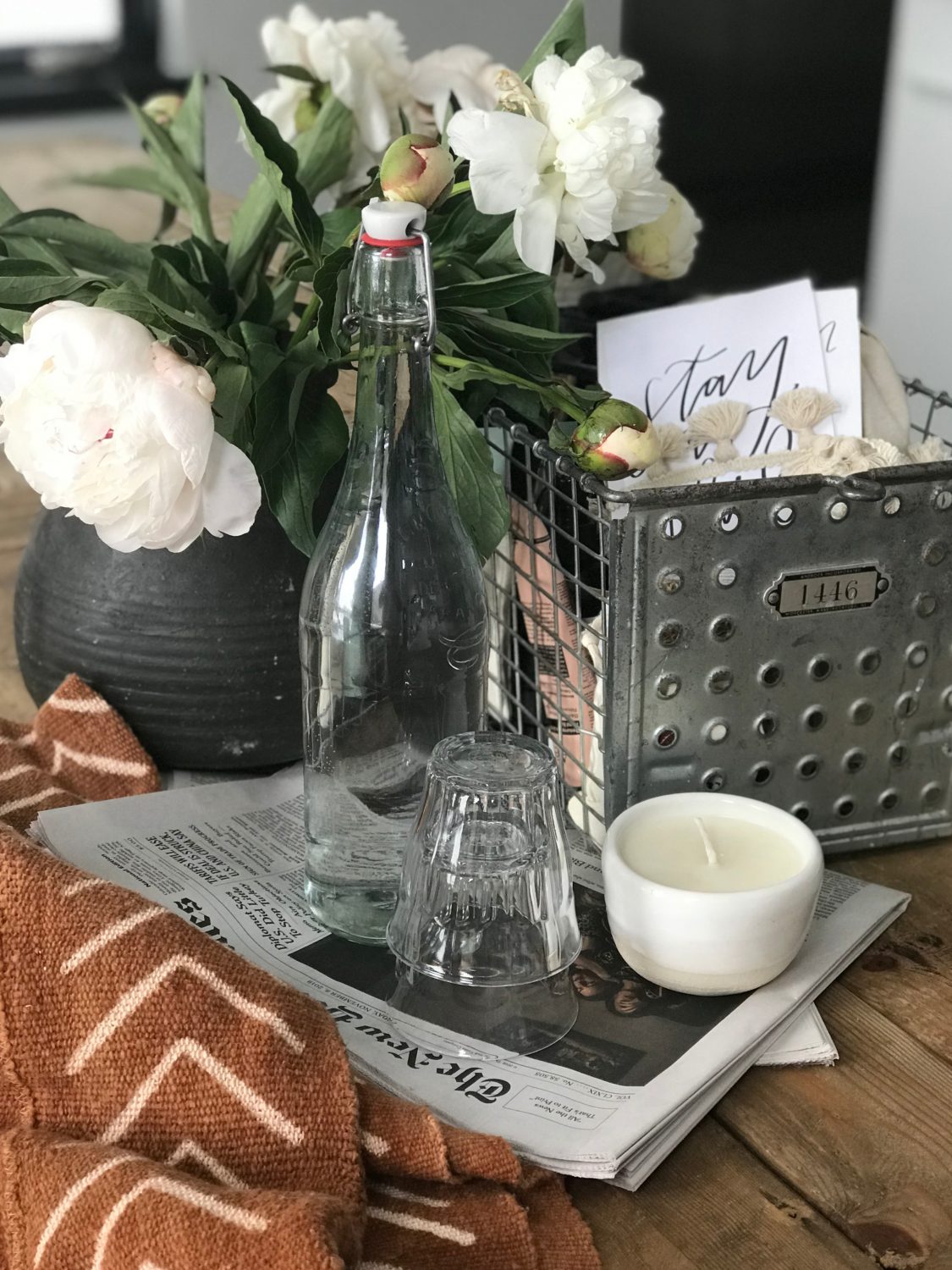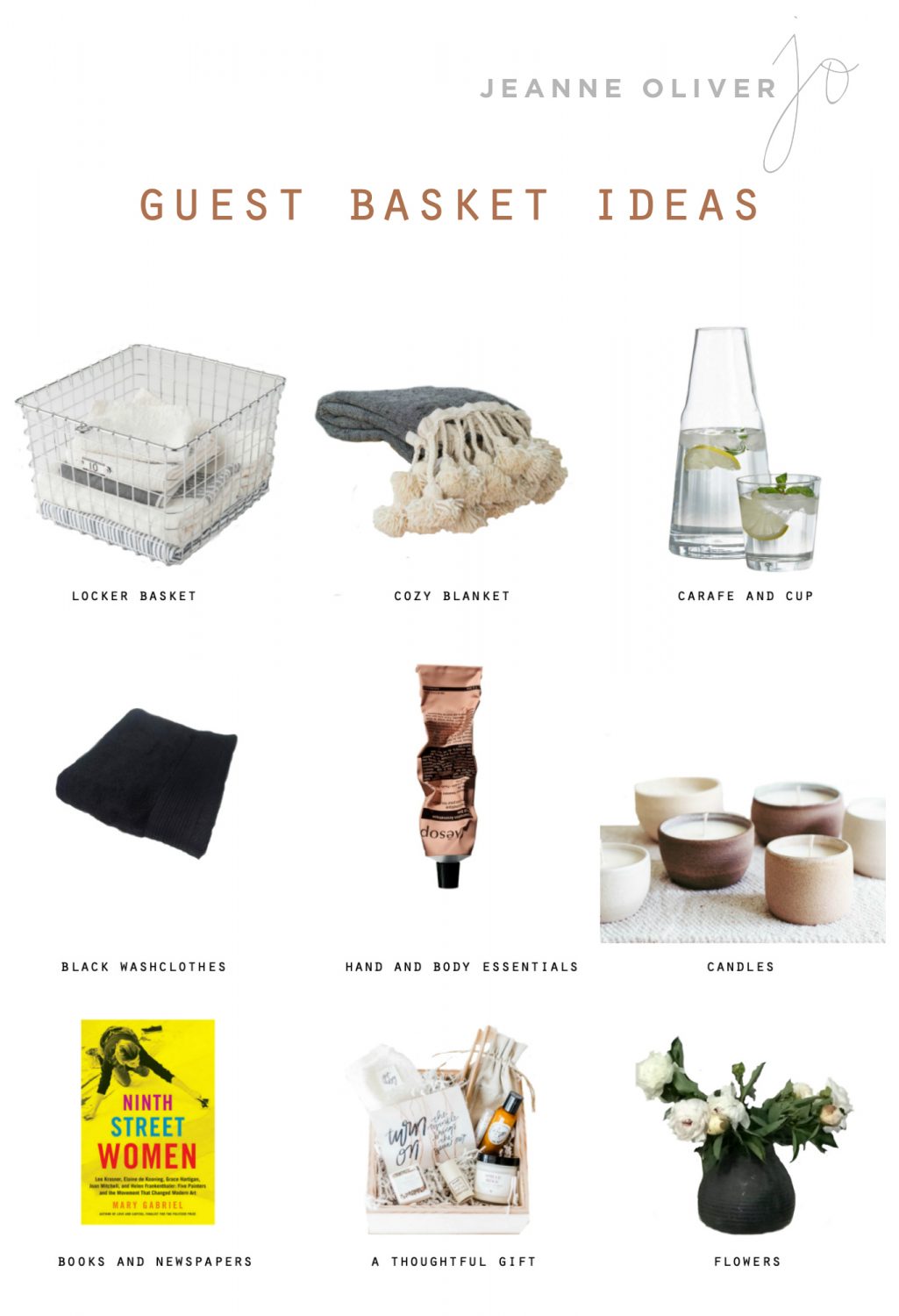 Opening our doors and loving on those in our lives is such a sweet gift. The more I gather the more I learn how important it is and that so many just want to be invited. Invited into community and authentic relationship and the joy that comes from that.
The holidays are right around the corner and one thing we do in our home for company is to place a guest basket in the room where they are staying. A small basket full of things that they can use while they are visiting and also a few things to make their stay a little more comfy. I always like to also include a small gift, handwritten note and maybe the most recent newspaper or a book I think they will love. I think there is really something extra sweet when our guests know we have planned for them and we are thankful they have come. This is not about perfection but pulling together things you may already have on hand and loving on those that come to stay.
1.I have collected vintage locker baskets over the years and I use them for napkins during a party, guest baskets, linen storage and more. If you are not able to find vintage baskets I have several of the newer baskets from Schoolhouse Electric and they are gorgeous.
2. I like to include an extra blanket on the bed just in case a guest gets too cold. It not only helps to keep them warm but adds a little more cozy to the room. Textures and layers go a long way in making a space feel welcoming.
3. I like to include a carafe of water next to the bed so my guests don't need to leave their room for water in the middle of the night or first thing when they wake up.
4. All of our personal and guest towels are black to hide stains. I like to roll up a few extra hand towels and wash clothes in their guest basket so they don't run out.
5. I love pretty packaging and fun toiletries so I like to fill the basket with fun and beautifully packaged shampoos, conditioners, lotions etc.
6. Along with the carafe I like to place a handmade candle with matches next to their bed. When they go back to their room at night I want our guests to feel comfortable, invited, and cozy.
7. We all need downtime and especially when we are not in our own space (is that just me?). I include the most recent newspaper and/or a book I think they will love in their room. I want our guests to feel at home and find a comfy spot and rest while they are visiting. A book or something to read invites that.
8. I love to include a special gift and my goto gift is Guest Haven from Haven + Pine. It is full of so many fun goodies and the heart behind this company is everything! I genuinely purchase their products over and over because of how our guests FEEL when they receive them.
9. Flowers, flowers, flowers. I love flowers, branches, plants throughout our home so of course I will have flowers for our guests.
Come and watch a little video I did on Instagram recently and I show more detail into our guest basket!  Have so much fun loving on those that come through your door!