I don't even know how many years I have been able to be apart of Jen Rizzo's gorgeous Holiday Housewalk!  Each year it is such an honor. Last year was our first year in this home and we are slowly making it our own. These DIY and Decorating bloggers are incredible! I am just along for the ride and loving every moment of it.
To start at the beginning of the tour start HERE. And if you are coming from Inspired By Charm I know you had the best time! Michael always has the best ideas and I love how he brings a space together.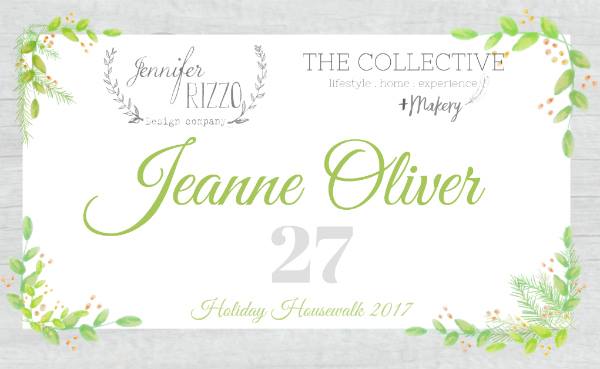 This sweet, sweet season!  This season of gathering is upon us. We are just seeing light at the end of the largest business project tunnel in the history of our business. Maybe you need rest like we do. Maybe you need to say no more than yes this season so you can enjoy what is right for you right now. As a family, we need a collective rest and my kids are beyond excited to decorate the tree this weekend and to honor our family traditions over the next month. Yesterday we just launched our brand new creative network, shop and blog. We migrated over 35,000 members and their courses and it has pretty much gone off without any glitches. We have a million ideas for what is next but for right now we rest. May this season be what you need it to be for your family, hearts and yourself.
Welcome to our home and the simple touches we have started to add in the midst of our launch. Layers, candles, white lights and greenery is simple but as the sun sets your home becomes magically. As much as I love to travel and adventure…I love home the most. It is where I want us all to feel comfortable and to feel safe. To know that we are loved beyond anything else and that the things we are surrounded with are for our joy and to be used.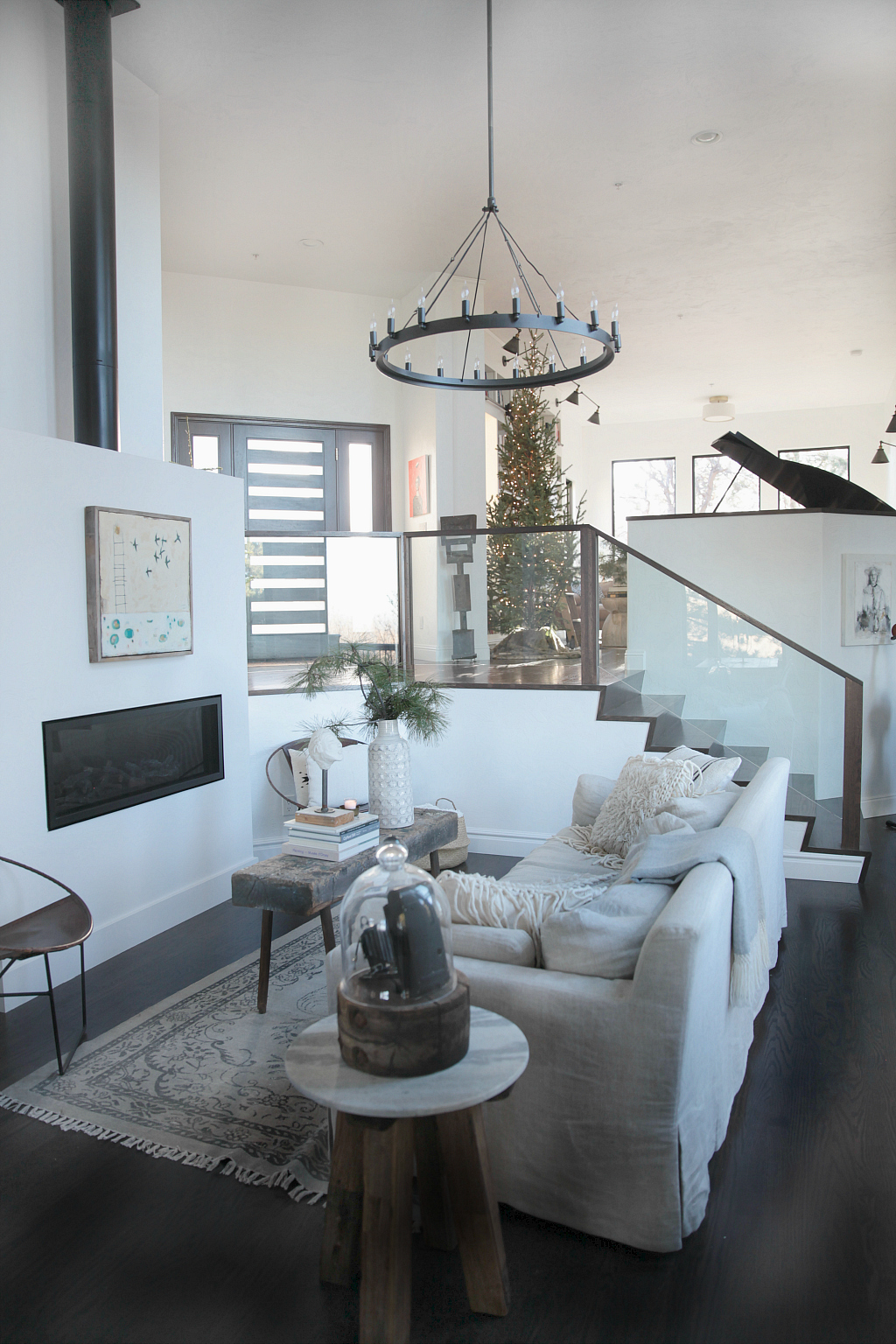 Last year we had one of the trees in this small living room but it meant we needed to get rid of a chair.
This is our morning coffee drinking, slowly waking up, gathering spot and we want room for everyone so this year we put a tree up in the library/music room.
We can still enjoy the coziness that the lights add this time of year without sacrificing space.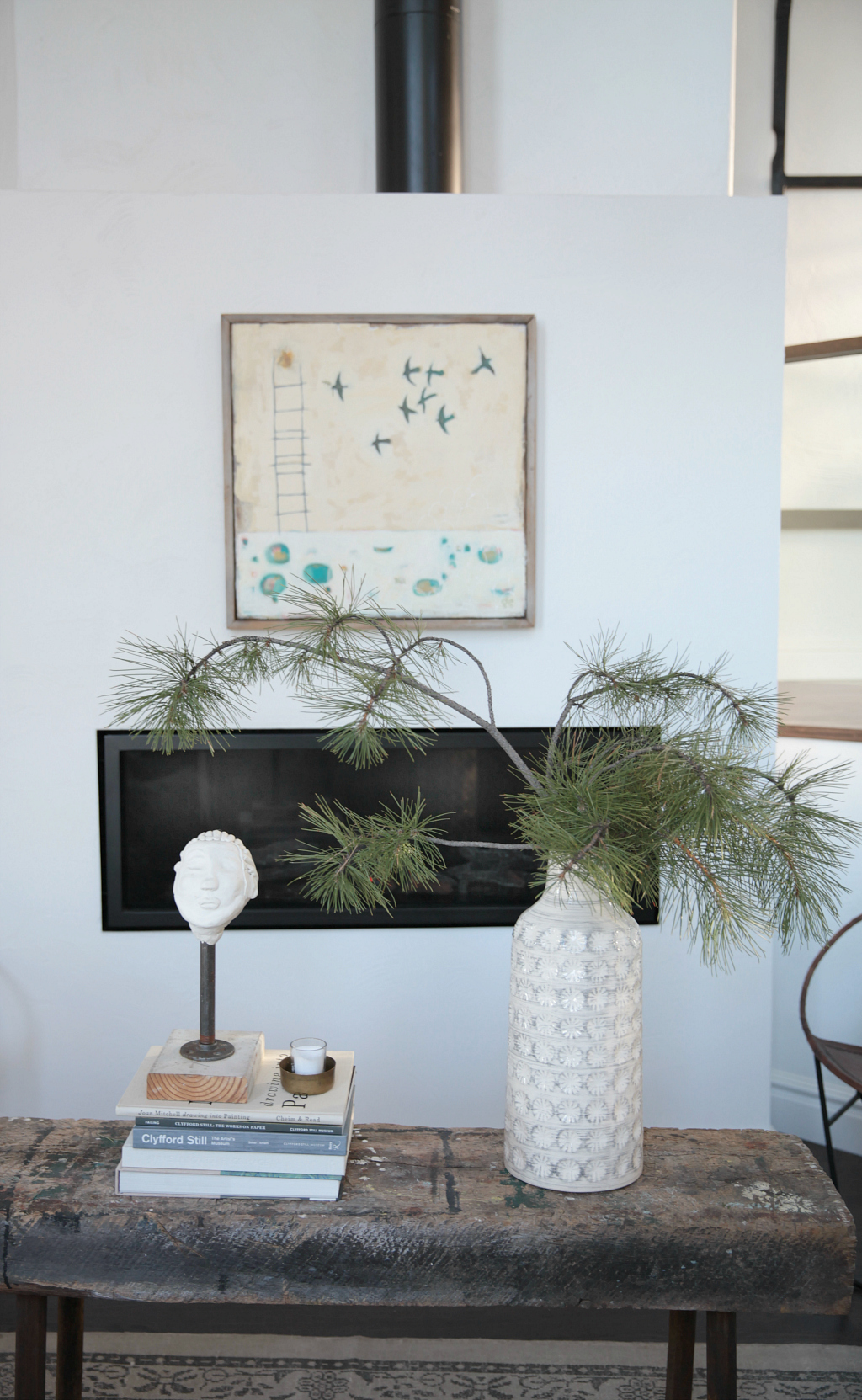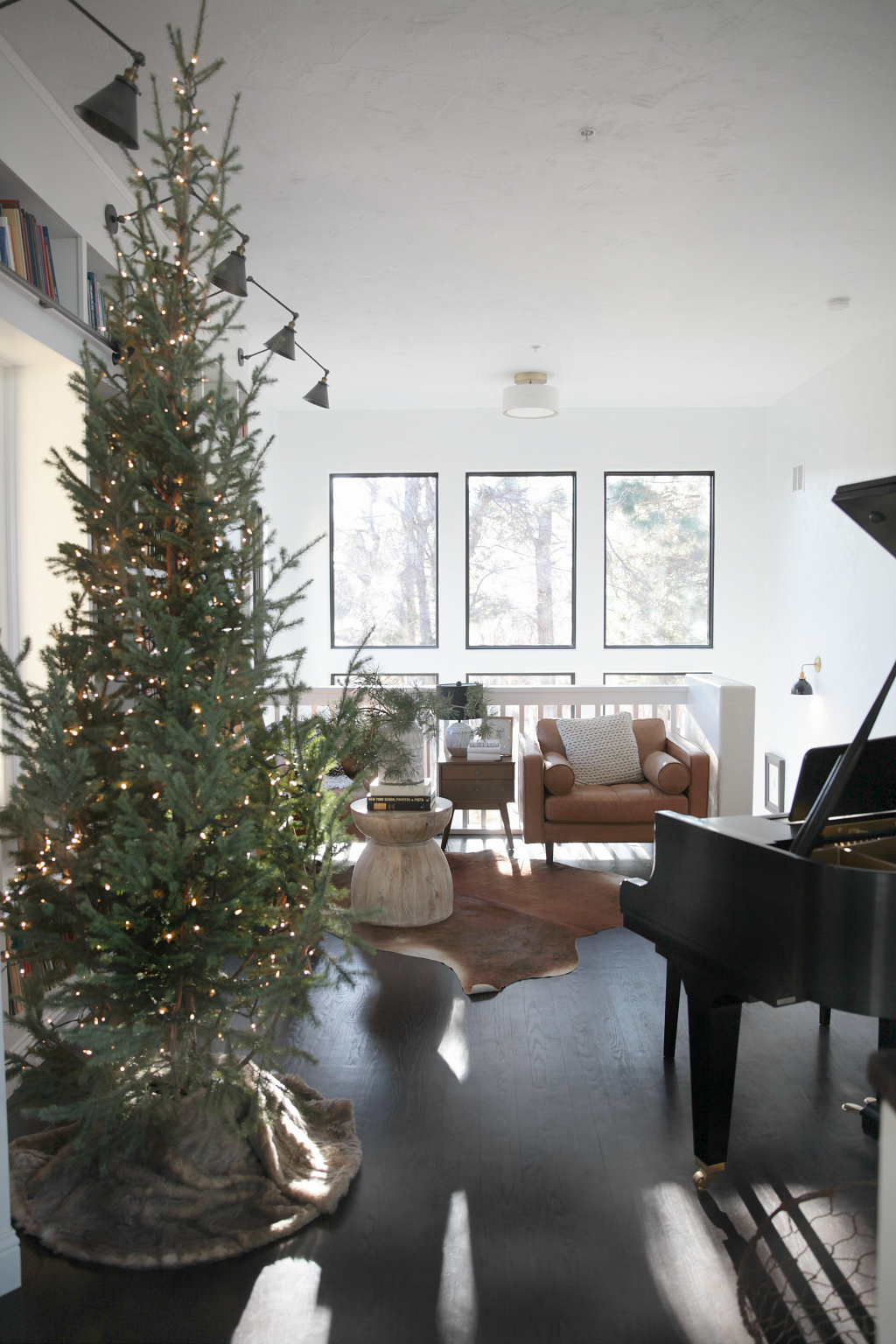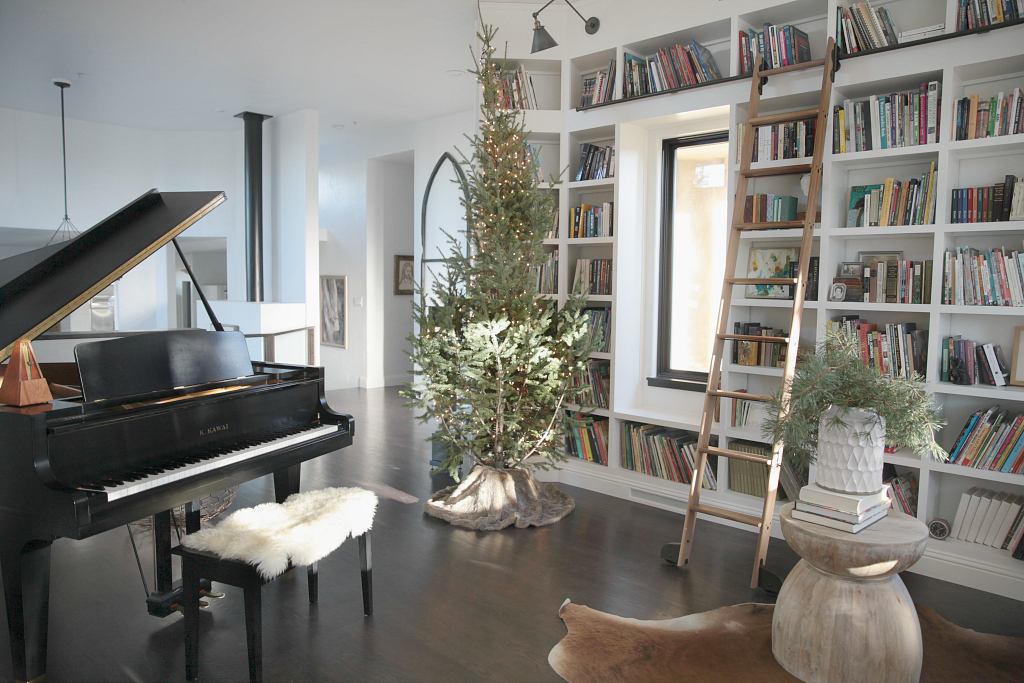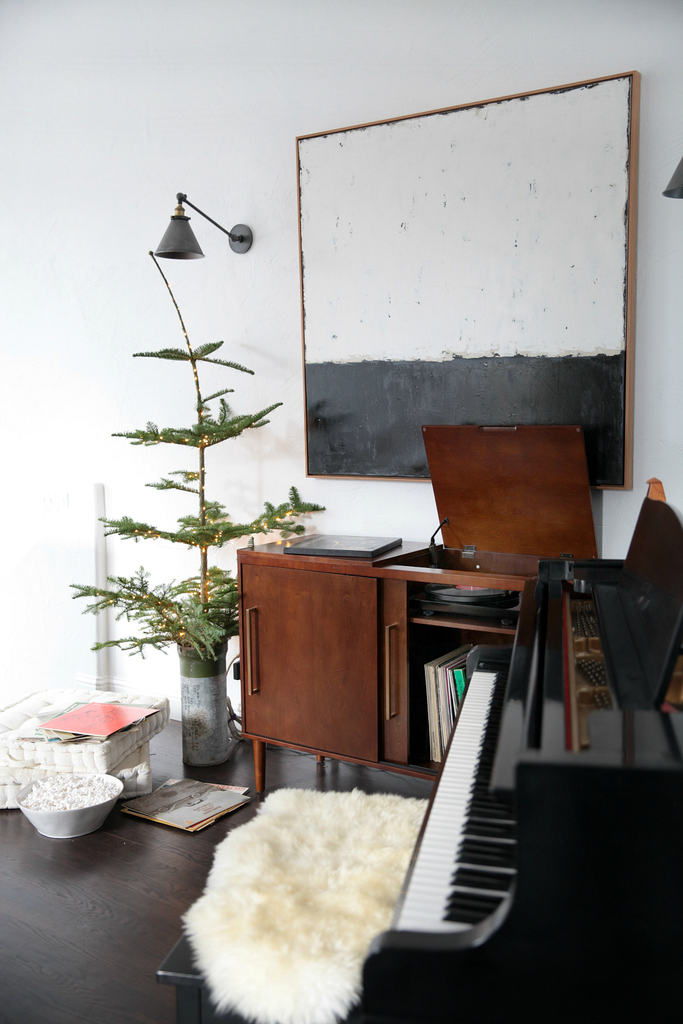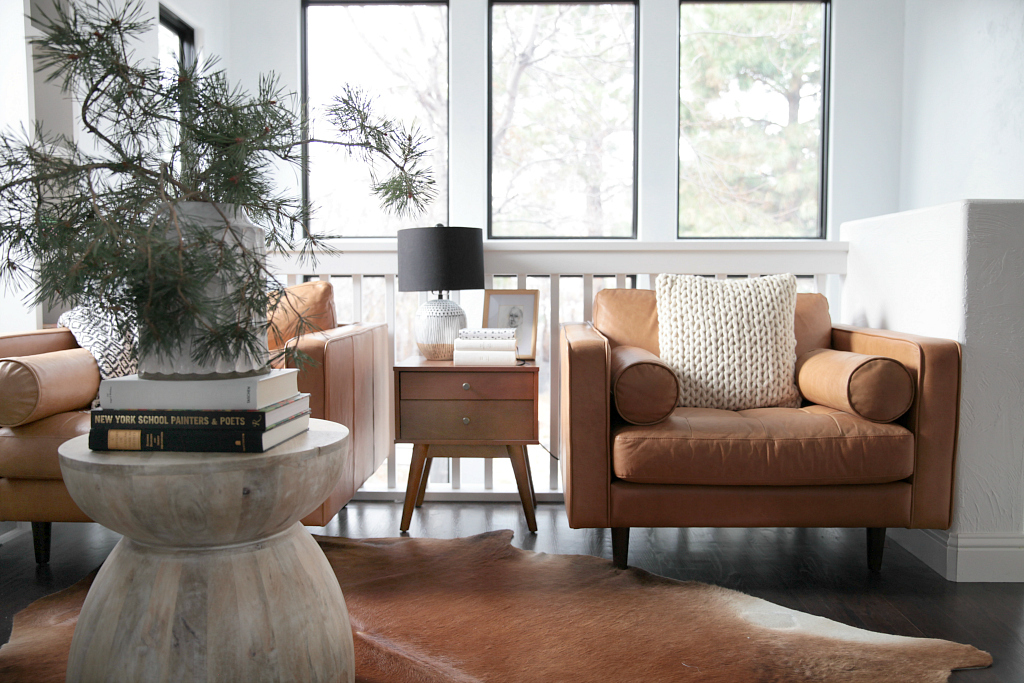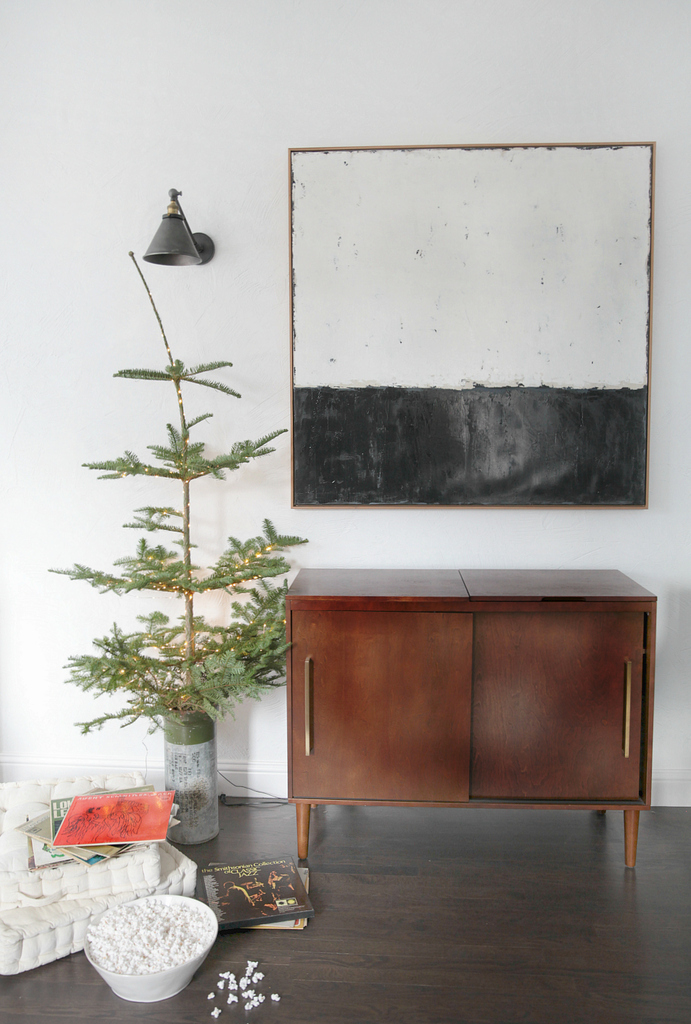 Our library/music room is one of my favorite rooms in the house.
This room is one of the things that sold us on the house but the bookshelves we have added make the space.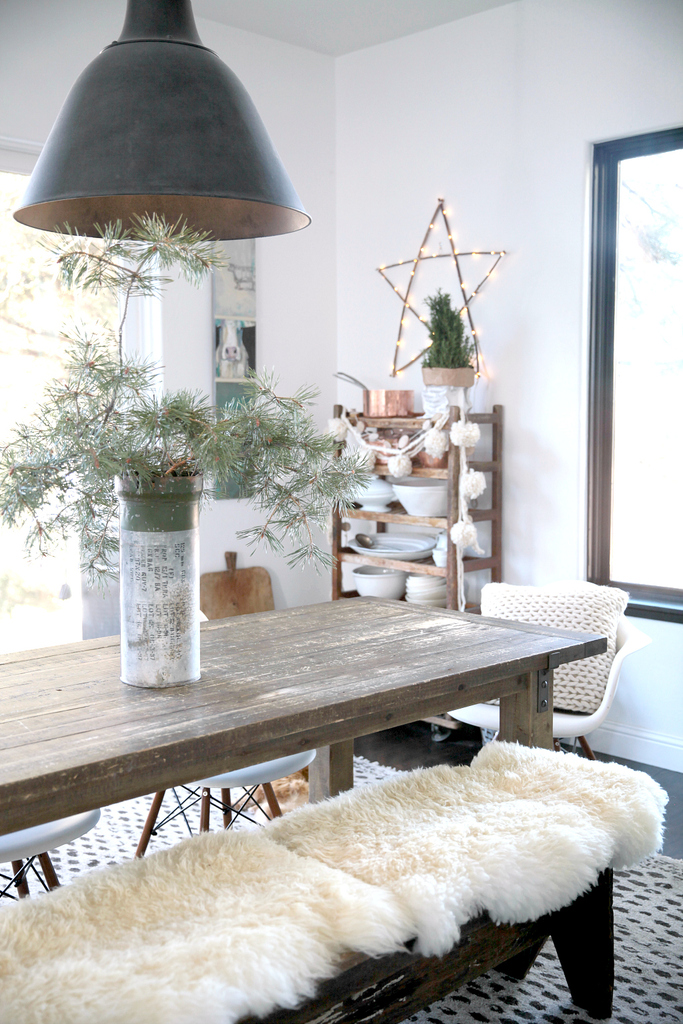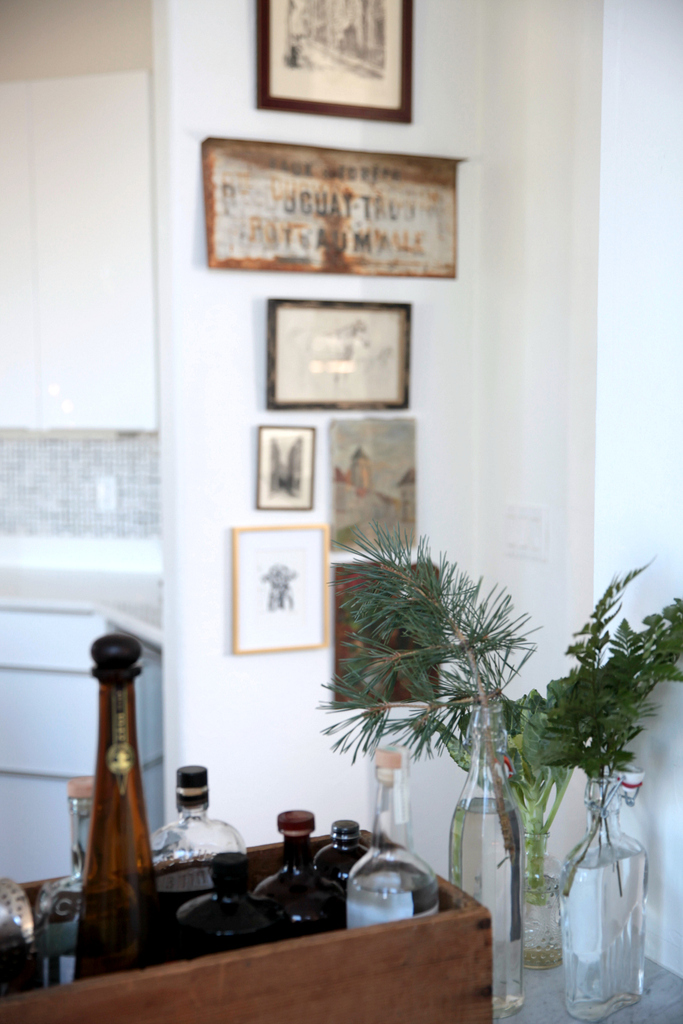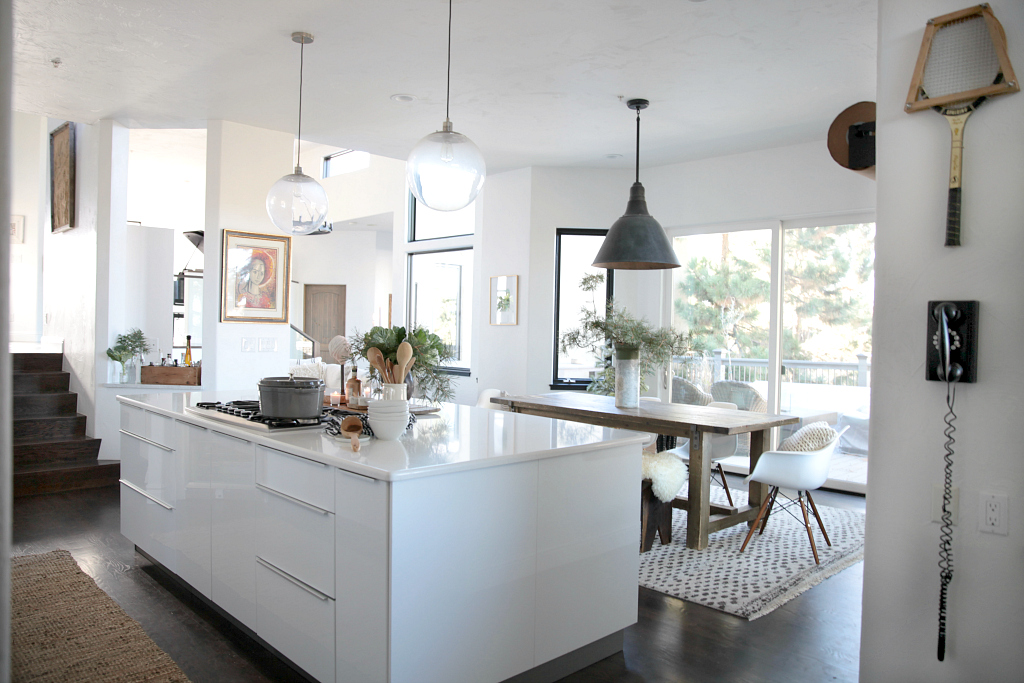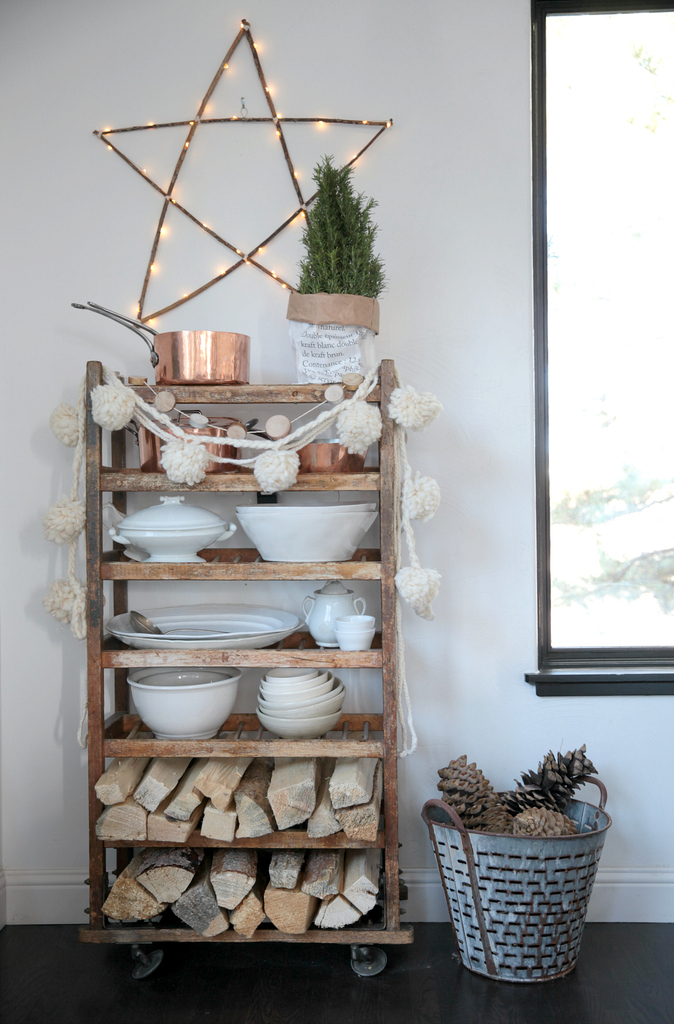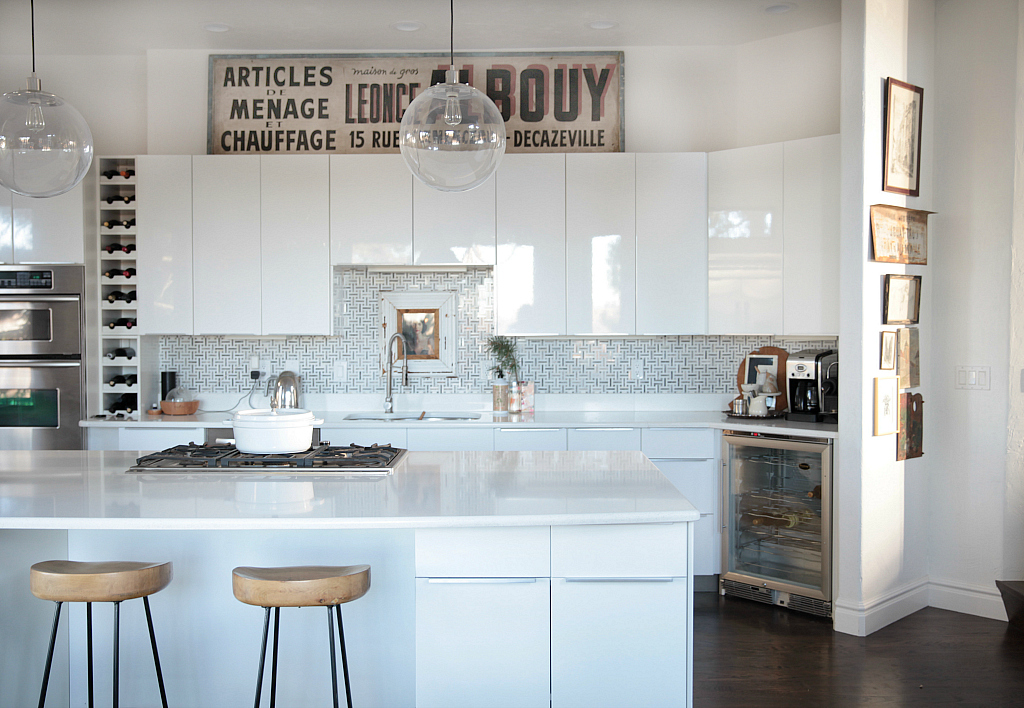 I had to grab a quick photo of my vintage French sign that recently arrived from Hattie Rose on Bainbridge Island.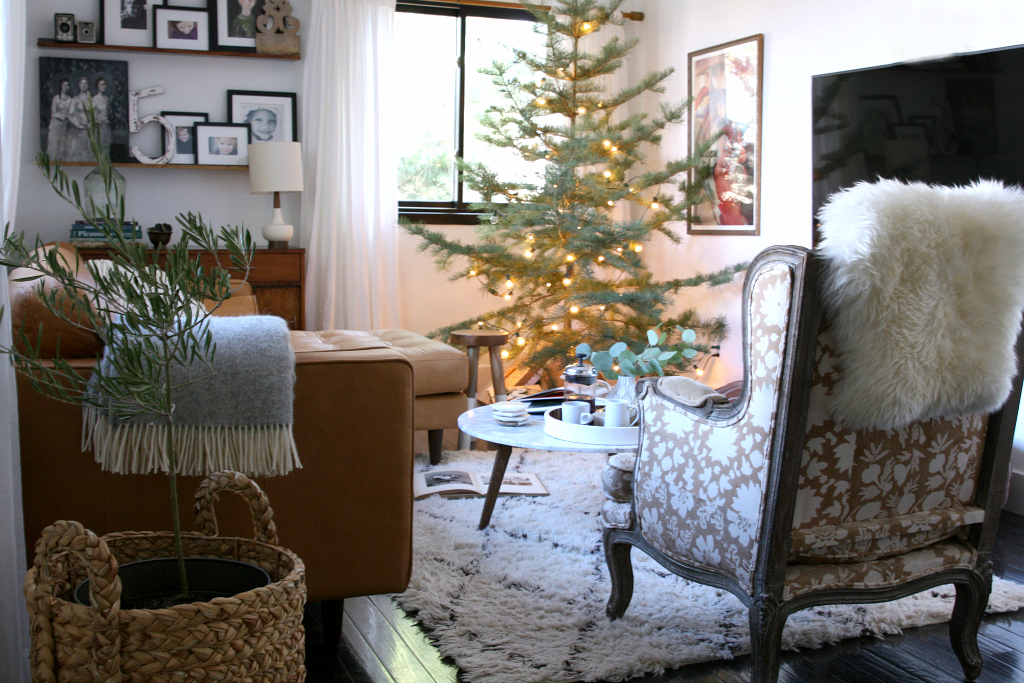 Because of the launch we still have to get our tree for our family room so I hope you will forgive me for sharing an image from last year.
I love this cozy space and hope to add a wood burning fireplace this winter.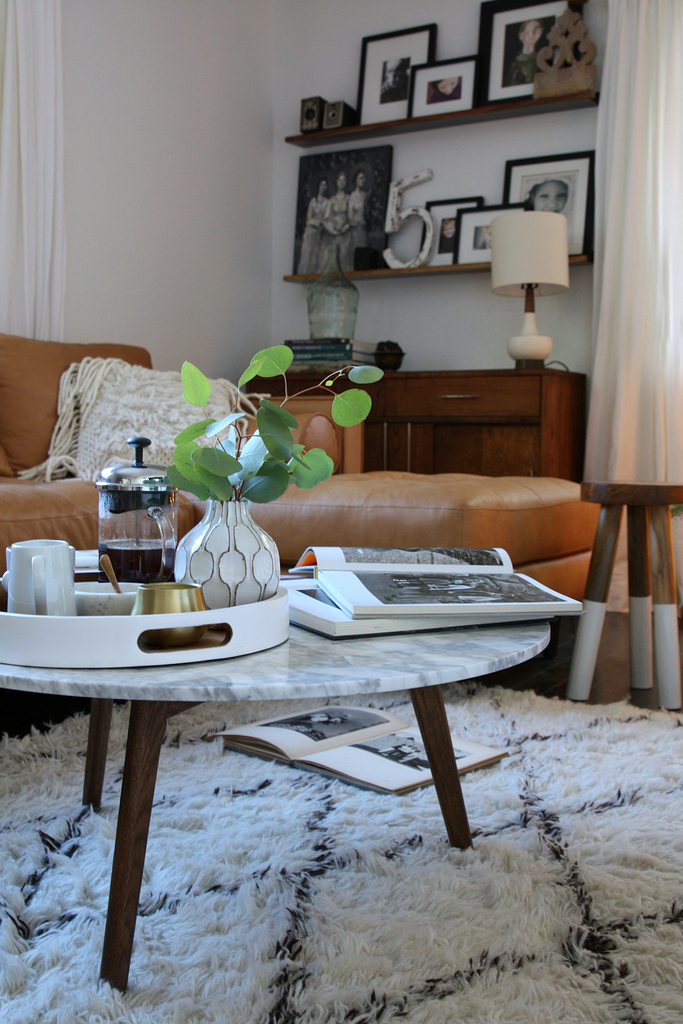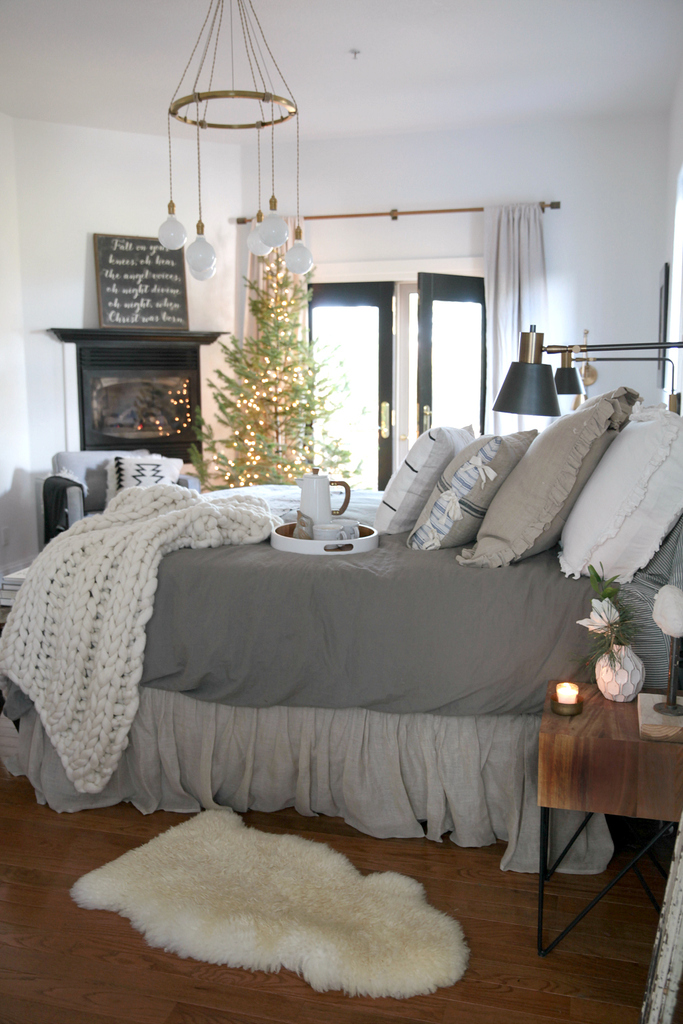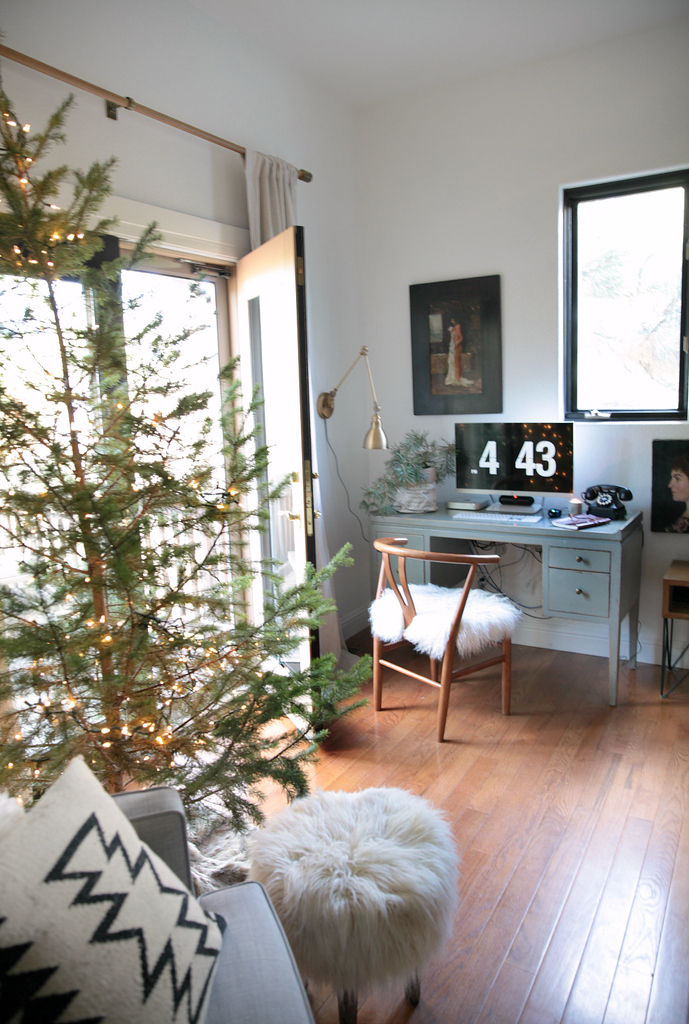 Thank you for joining us for the Holiday Housewalk.
If you love home, decor and lifestyle content you will LOVE all of our online lifestyle classes by some of your favorite bloggers.
Come on over and see if one is for you!  To celebrate our brand new site we are offering 40% off any one course for today only. Use code launch40 at checkout.
There are still more homes to tour!
Next up is my friend Bre of Rooms for Rent. Bre's home is a constant source of inspiration.