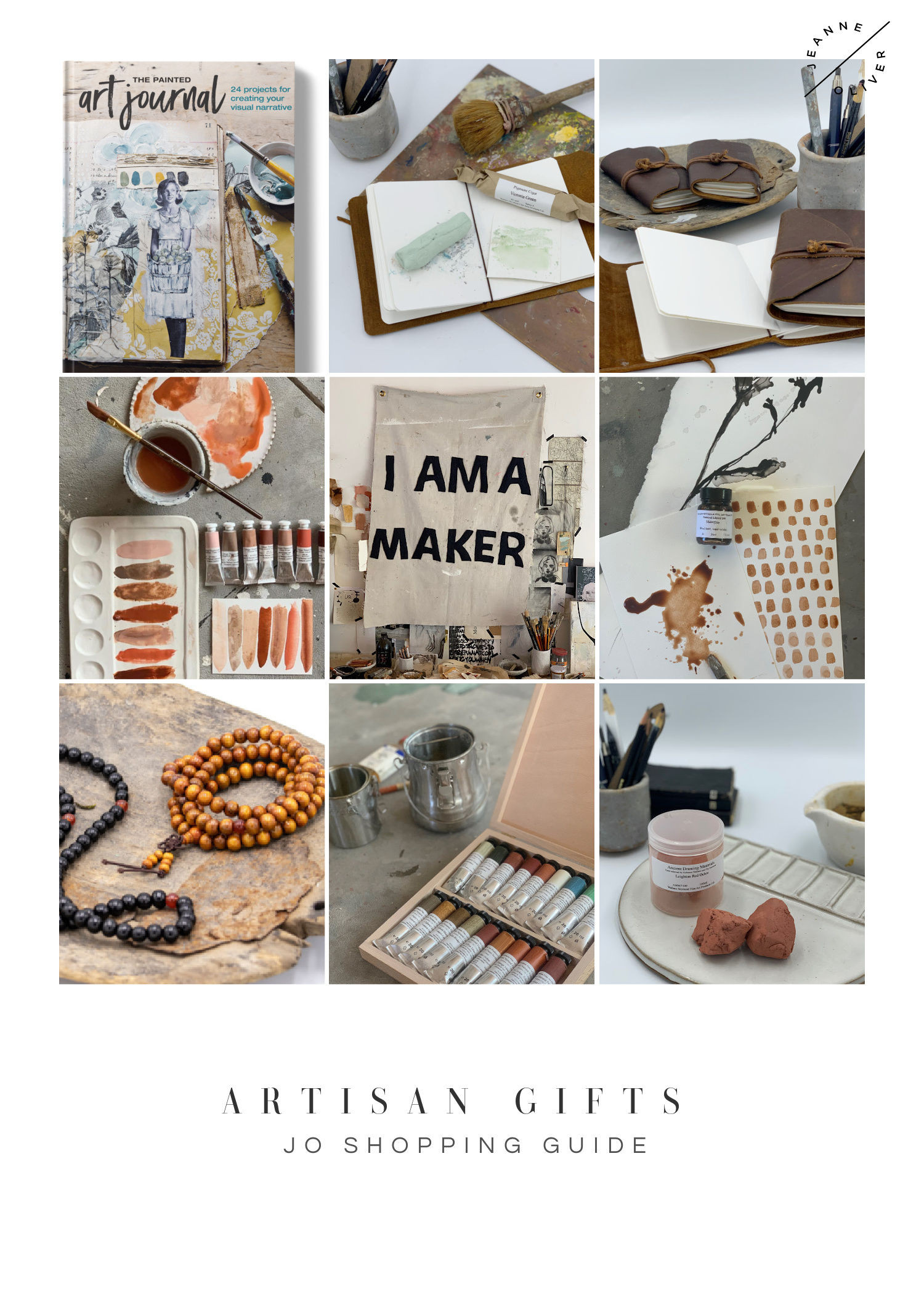 Our shop is full and ready to ship. Above you will find some of our best sellers and customer favorites | My book The Painted Art Journal, custom made pigment cigars from Europe, handmade leather journals, vintage mineral watercolor sets, I am a Maker Banner, Natural Liquid Inks from Europe, custom made wooden bead bracelets, Boxed Oil Paint Sets from Europe, and Drawing Blocks from Europe. You can shop our full collection HERE.
We look forward to wrapping up these artisan goods for you or a friend. Don't forget that we also have gift certificates that are good for live workshops, our shop and our online courses at jeanneoliver.com.
We have also created a holiday lookbook for you that you can browse below.
Merry Christmas!
-Jeanne
All of the products in the lookbook are clickable.