Good Morning!
I hope you all had a sweet Thanksgiving with family and friends and if you were finding yourself alone yesterday I hope there was time to create, read, walk and just enjoy the day.
We were only going to have my mom and brother over and before we knew it we had 21 people in the house and tables everywhere and it was fabulous!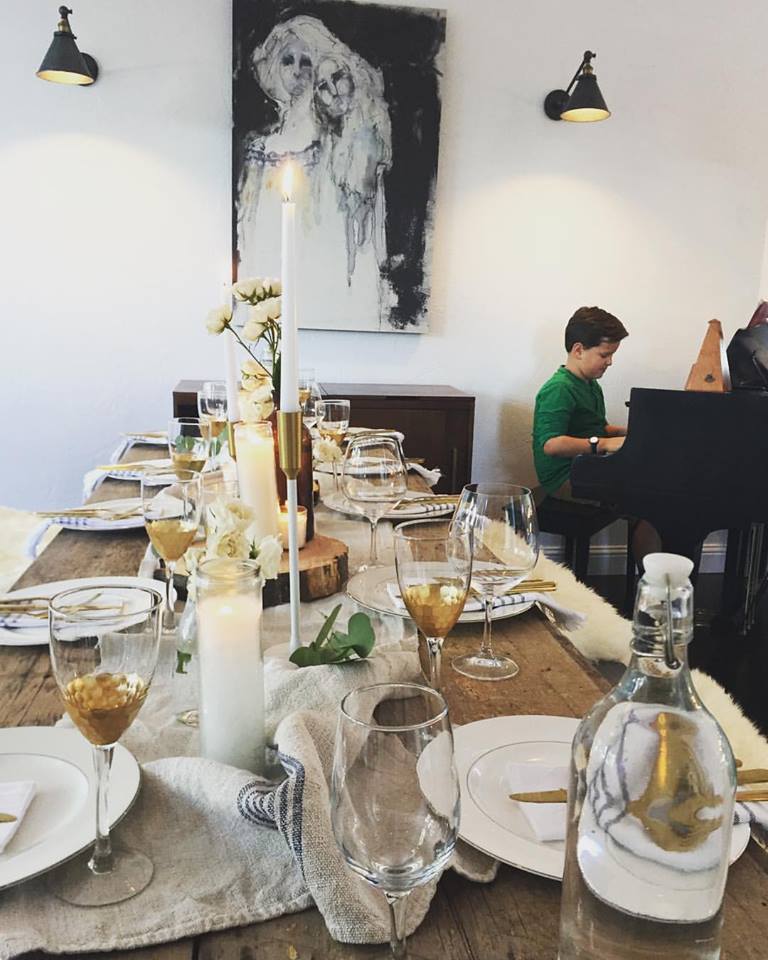 We were moving the piano and squishing people in and it made my heart very, very happy.  We have good people in our life and we do not take it for granted!
There are a lot of dishes on the counter still if anyone loves to wash:-)
******
Today I am a guest artist over at His Kingdom Come and I am talking briefly about how it is better to give than receive.
I know it is fitting because the time of year but also because there is so much going on in the world and we each have gifts that are needed so greatly!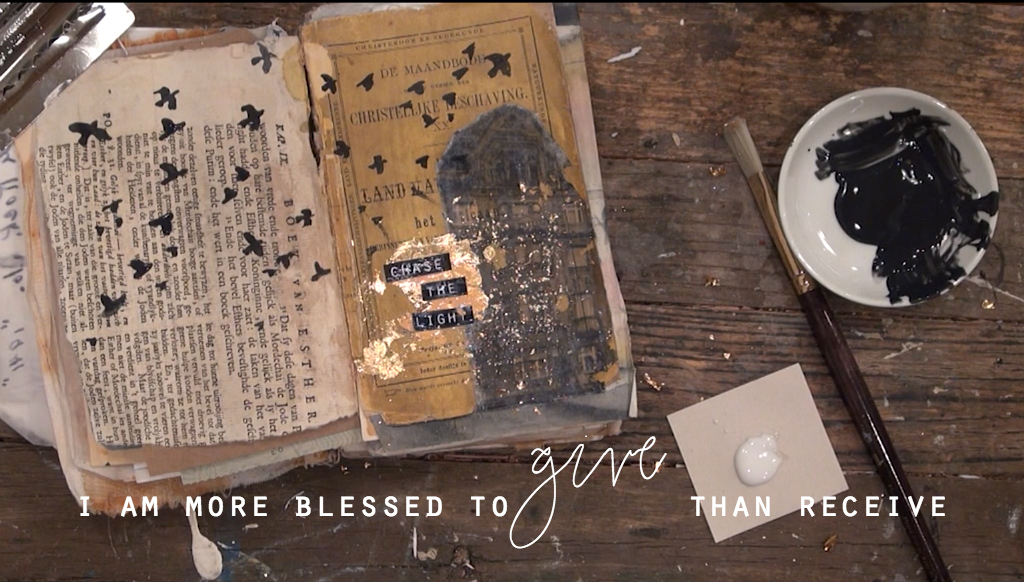 Acts 20:35 NIV
In everything I did, I showed you that by this kind of hard work we must help the weak, remembering the words the Lord Jesus himself said: 'It is more blessed to give than to receive.'
Supplies:
Journal made in my Paint Your Town online course
Clear Gesso
Laser Print
Golden Gel Matte Medium
Black Paint
Paint Brush
Gold Foil and Metal Foil Adhesive
Words cut from a newspaper, magazine or printed out
I would love to have you join me on my online creative network where I have art and lifestyle courses.
Come and join the faithart journey at His Kingdom Come! FREE weekly devotions, faithart inspirations, technique videos, faithart classes- combining techniques and bible study! Lots of faithart products– stencils, stamps, thermofax screens, canvas, and coloring books!  If you were part of Take me deeper in 2015, please sign up for the 2016 Take me Deeper, so that you have access to the devotions, techniques and discussions! Free planner/journal pages are found here. Take Me Deeper will be continuing in 2016 with the "I am statements" of Jesus and our Spiritual DNA. Looking for your "word" for 2016?  His Kingdom Come has prepared an EBook for free containing the idea of living one word, worksheets and all the prompts for 2016! Get it for free here Logos365  www.his-kingdom-come.com