We need some rest every so often from all that's going on in the world…
Wouldn't it be great to go somewhere where the topics of politics, religion, sexuality, ethnicity and anything else that could be divisive is off limits for just a few days? A place where we can just be together and talk about soul things? Well that's what Symposium is! Even though you will be in a room with women from all backgrounds, belief systems, and surrounded by all kinds of diversity…we will only be focusing on how to be good sisters to each other…telling soul-to-soul stories. 
I am excited to tell you that I will be one of the speakers this year at the Brave Girl Symposium and this year it is all about our stories.
You know how I feel about telling our stories!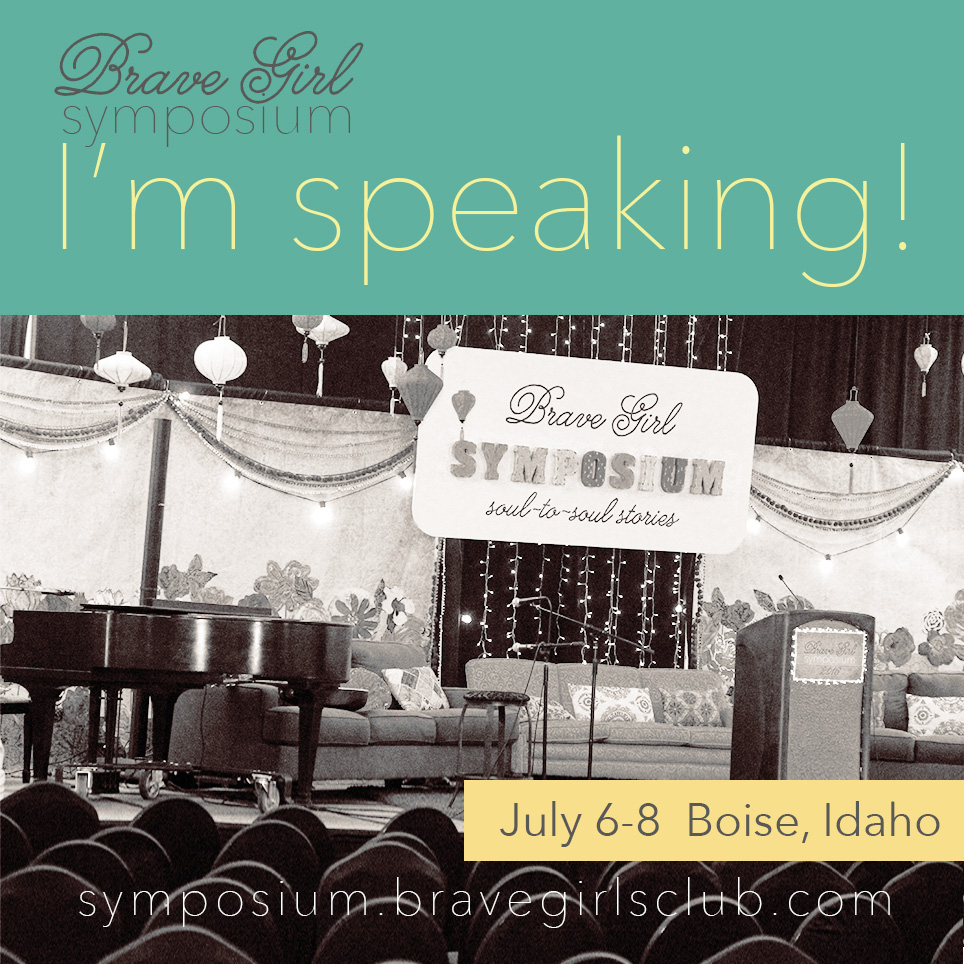 Inspiring speakers
World-class entertainment
Art & Creativity
Boutique Shopping
Connecting, Idea-Sharing, Art-Making, Relaxation, FUN
plus the new All Sisters Choir
register here
(payment plans available)
terms & conditions
***
***
YOU! Plus your hosts, Brave Girl Founders Melody Ross & Kathy Wilkins,
with special guests including:
Jeanne Oliver, Yve Evans, Pixie Lighthorse, Kelly Rae Roberts,
***
Plus several small, optional breakout sessions!
Your Symposium ticket includes access to nearly non-stop live music, talks by inspiring women from different walks of life, special boutique shopping, art-making, music-making, lunch and dinner on Friday and Saturday, and so much more!  Whether you come with friends or come alone, come for a life-changing experience!  
To read more or to register click HERE.
I hope to see you there and to hear YOUR story!