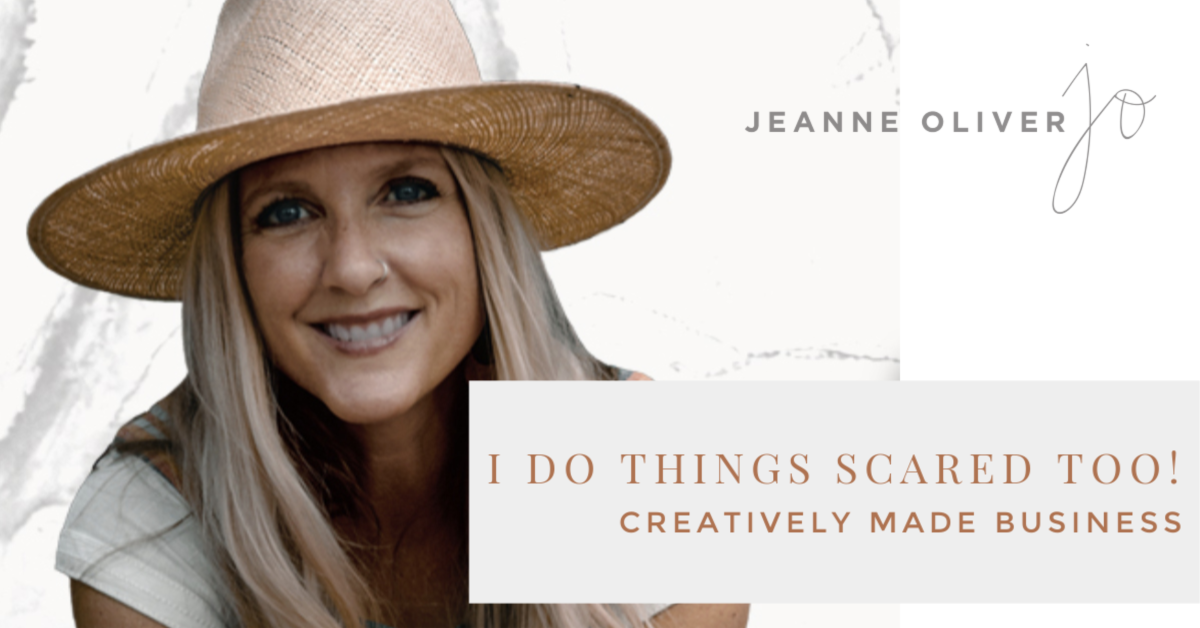 When you are building your business you KNOW you don't know anything. Everyone else around you KNOWS you don't know things and you are figuring things out. Then, as you start to have success and gain traction there can be a perception that you now know more, aren't scared anymore or that you have great instincts or a million other guesses about you, your business and your success.
I am scared so many times in our day to day running of our business. Really. I financially carry my family through making ART and CREATING and being an ENTREPRENEUR. I want to create authentic art and make real connection with other creatives. I want to make sure my family stays connected and a priority. I want to learn more about myself, my gifts, what the Lord desires for me and I just want to get a dang walk in each day.
Even though I can feel like a deer in headlights so often throughout the week I can also feel so deeply rooted knowing I am doing what I was made to do. How can these two intense and very real feelings and truths live in the same woman? How can fear, insecurity, and uncertainty live in one realm and then confidence, boldness, and true path calling live in the other?
I have learned that for me one can not live without the other if I am doing new and bold things, pushing myself to grow as a woman, creative and business owner. If I am uncomfortable that always reminds me that my biggest blessings, biggest breakthroughs and biggest moments in defining my business and art came in times when I knew I could fail. This is scary.
Learning that when we boldly walk towards what we believe God has next for us that there are a few outcomes. One, you may crush it and it becomes the next step in what you are creating. Doors will open and you will feel abundance spiritually, financially or creatively.  But there is another outcome that can end up being just as rewarding if you can push past being uncomfortable. This second outcome is when it may appear that your idea or direction did not work out the way you had planned. Maybe it was a huge failure in every sense of the word. But I have come to realize that failures to the world may just be the path I needed to take to get me ready for what is truly next and I needed that journey to prepare me.  Some of my greatest successes came after my biggest "failures". Knowing that having an idea not work out doesn't really mean failure has allowed me to make more bold and risky decisions when needed.
I don't have always have answers to many of the daily decisions we need to make in our business but I have learned how to move forward anyway and to trust this journey. I have also learned that failing is not the worst that could happen. Staying safe and not growing as a creative is.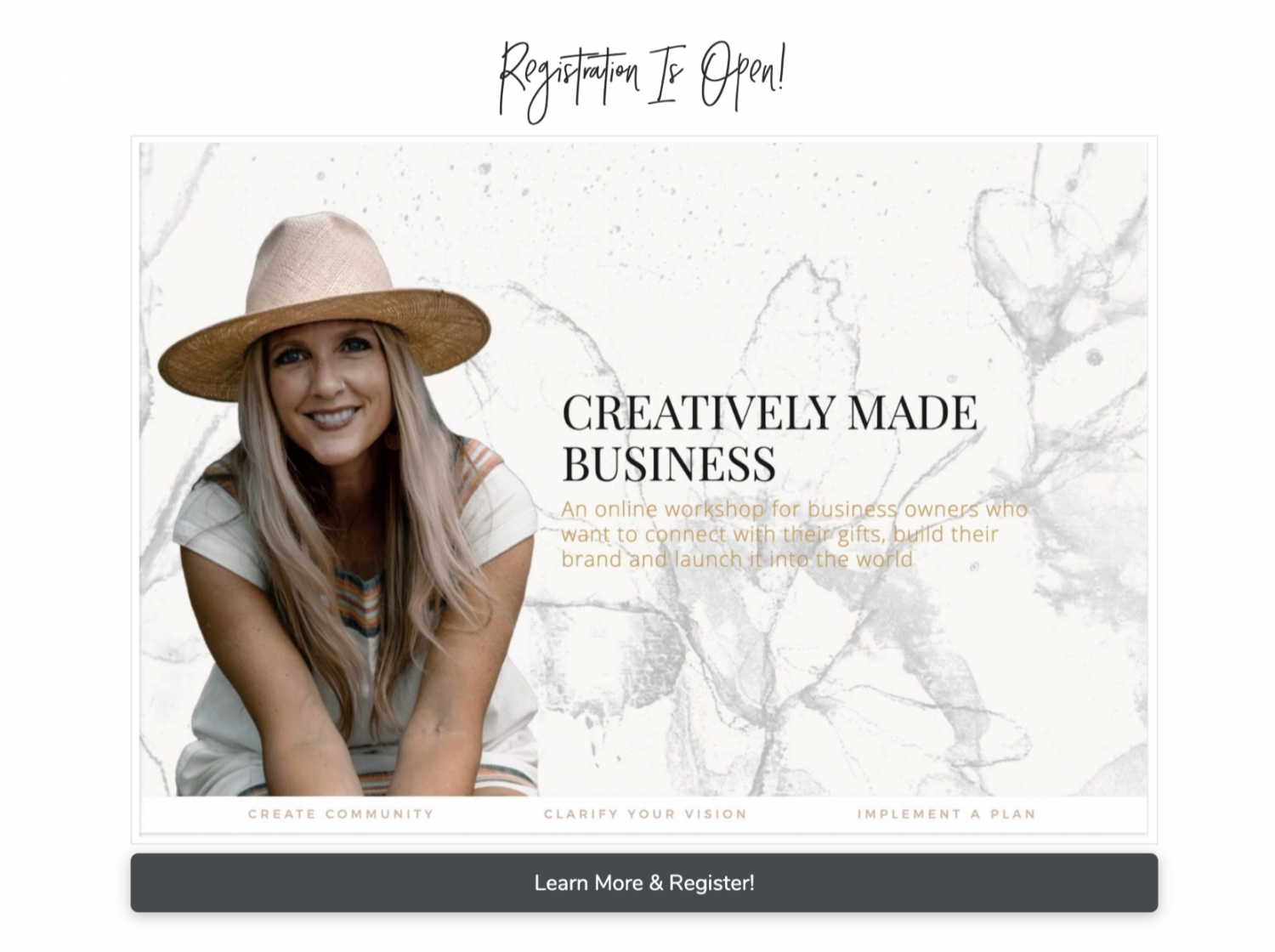 If you are looking for direction with your next idea, a kick in the pants to start or to have fresh inspiration breathed into your current business I hope you will join me a for a workshop that is all about connecting with your gifts, building your brand, launching it out into the world and nurturing what you have created…
We have built our creative business over the past 12 years. We started with a small Etsy shop, manufactured our own soft goods for many years, created an online network with art + lifestyle workshops (wait until you see our new site launching next month!), sell original art + prints, a keynote speaker at large business and women's workshops around the US, teach live art workshops in the US and abroad, collaborate with artists from all over the world and my first art book for North Light Books was a best seller.

As a business consultant the past four years I have been able to help other creatives get their ideas off the ground, fine-tune an existing business or coach how to take their business to the next level. With our whole heart, we believe it is time to expand this part of our business to work beside more creatives as they building their own Creatively Made Business!
Registration is open for our brand new online business workshop.
If you have any question about the workshop or about my business consulting you can email me at contact@jeanneoliver.com.