Good Morning! I wanted to let you know that  In The Garden | A Tunnel Book Course begins on Monday (May 22nd)
We have never had a course like this before and I know you are going to love it!  In The Garden | A Tunnel Book Course with Kelly Hoernig is stunning and I can't wait for you to read all about it!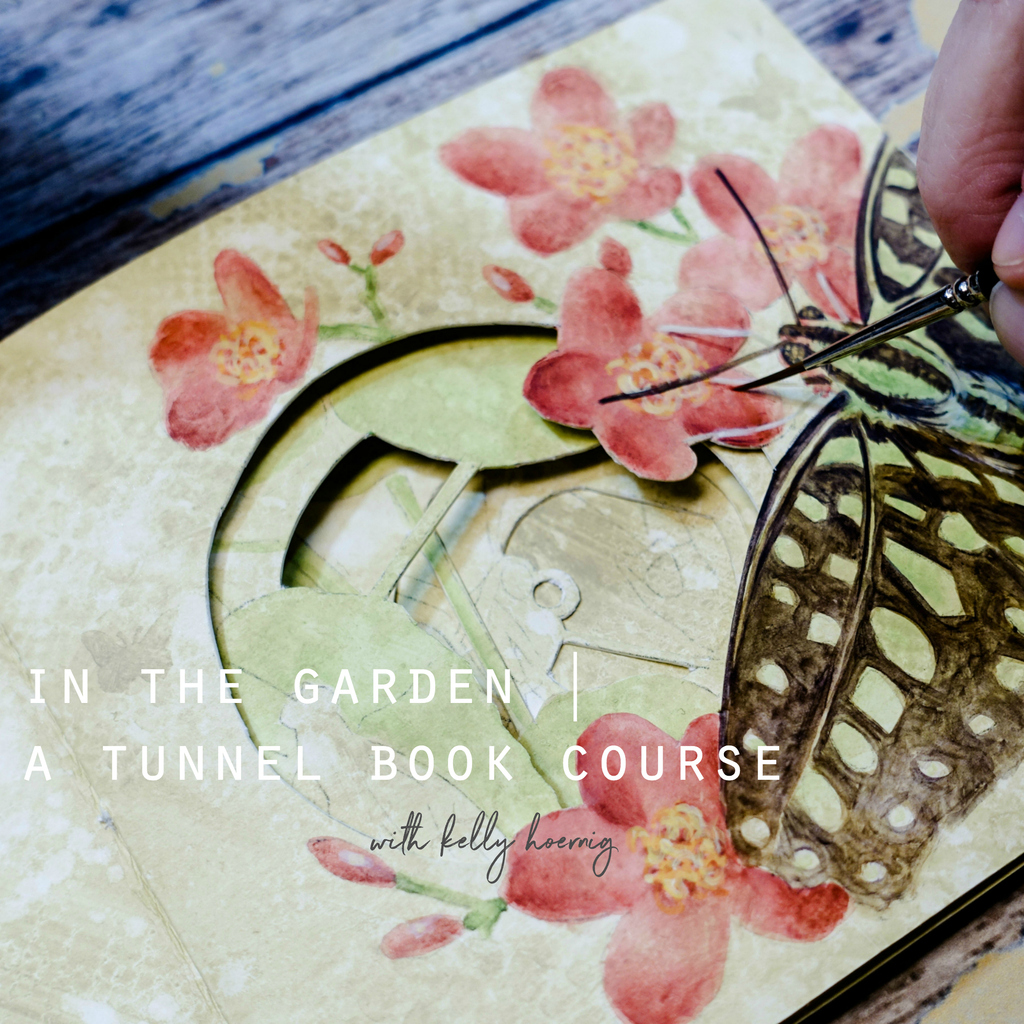 This course takes you on a journey of wondrous discoveries. Every single layer we add – texture, color, and detail – leads your artistic eye into another realm of hidden treasure and unchartered territories for your creative muse.
This tunnel book creates mystery, delight and a sense of wonder for all ages. The act of bookmaking, cutting the intricate tunnels then adding the beautiful colors of the garden takes you on a beautiful adventure into the natural world of Mother Nature.

Techniques
Creating the book. Cutting the tunnels. Tone-on-tone stenciling. Building soft acrylic layers with washes of color. Achieving realistic details.
Aren't you just in love with all of the layers and intricate details? When I first saw Kelly's work I knew I had to try to convince her to teach all of us! It is truly stunning.
This one week course with 5 hours of content has lifetime* access and will begin on May 22nd.  The registration price is $48. To read more or to register click HERE.
You can watch the course trailer below…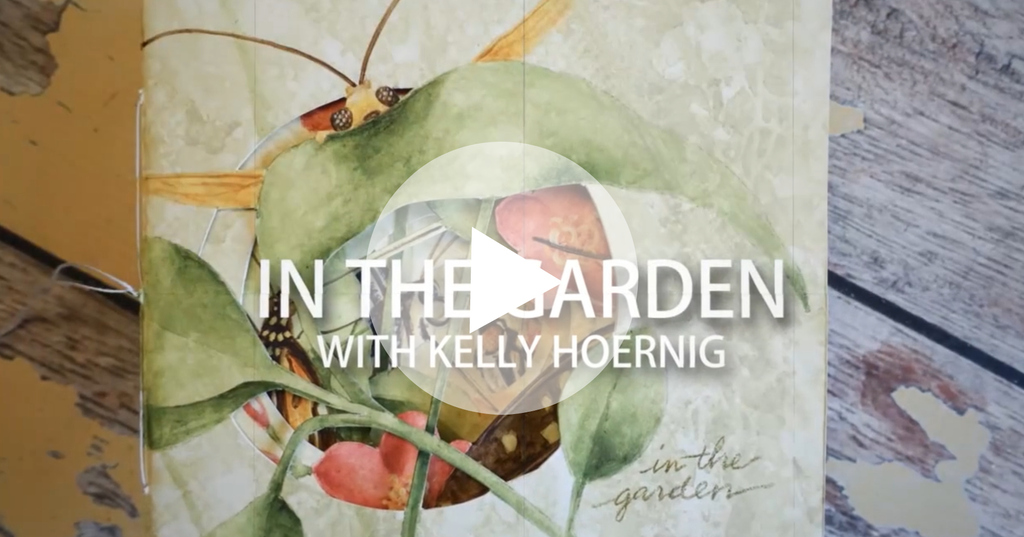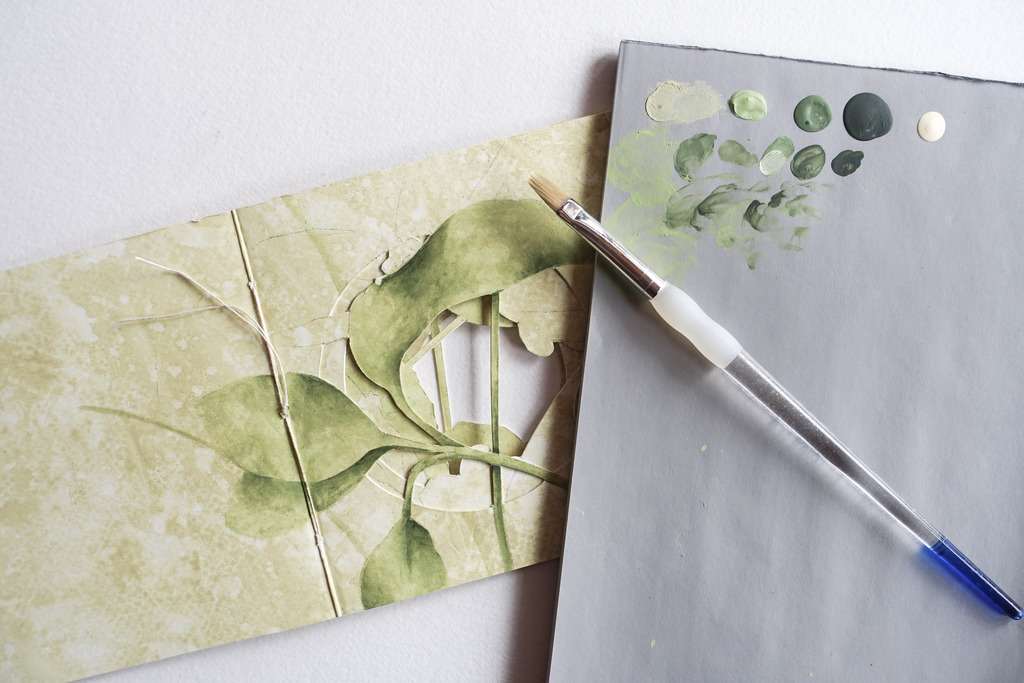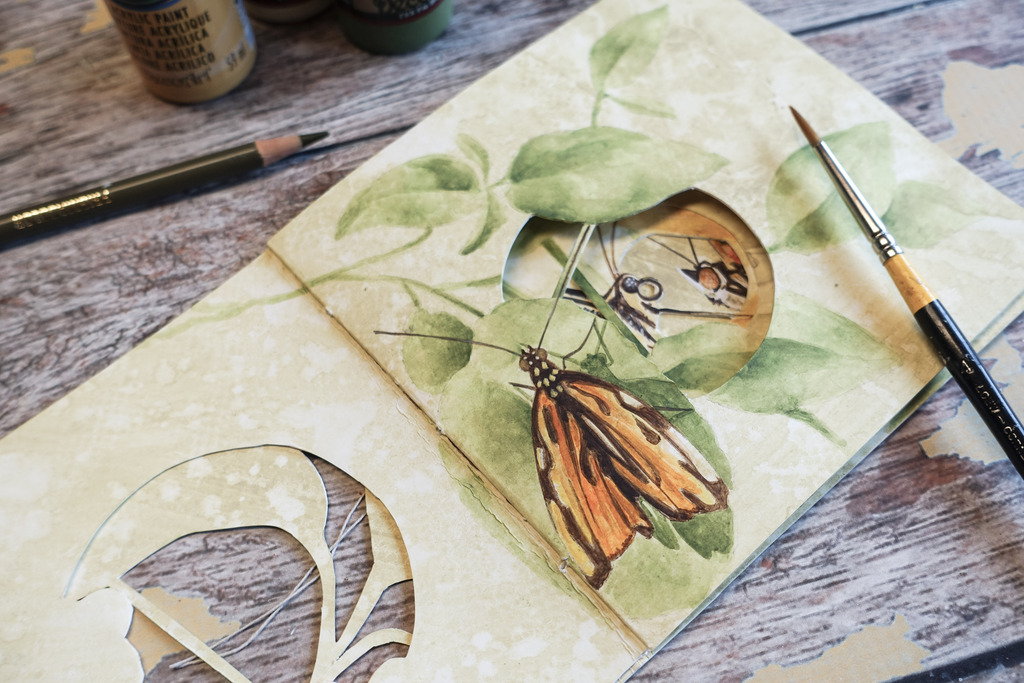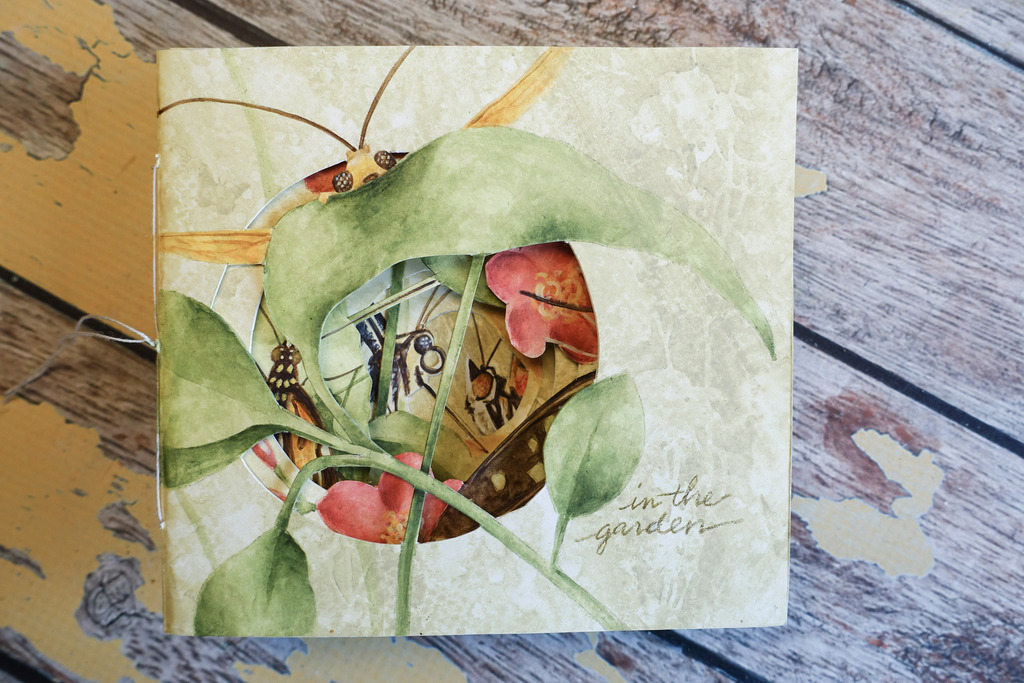 If you have any questions about the course please email us at contact@jeanneoliverdesigns.com.
See you in class!
***
If you are new to our creative network here are easy steps to get you started…
1. Register at jeanneoliver.ning.com (this is free).
2. Once your account is active you are able to take advantage of our free courses, series and even pay for courses.
3. Go to jeanneoliver.ning.com and along the top header click on "COURSES" and you will be able to view all three pages of online courses and free series.
4. To purchase a course please choose your course, click on the +join in the upper right-hand corner, pay and you will be INSTANTLY in the classroom.
5. All videos can be found along the right-hand side of the page under "COURSE CONTENT".
6. All of our courses are pre-recorded so you can watch at your convenience. The best part is that you have lifetime* access to all new purchases! Pretty awesome if you ask me.
*As long as we manage the creative network