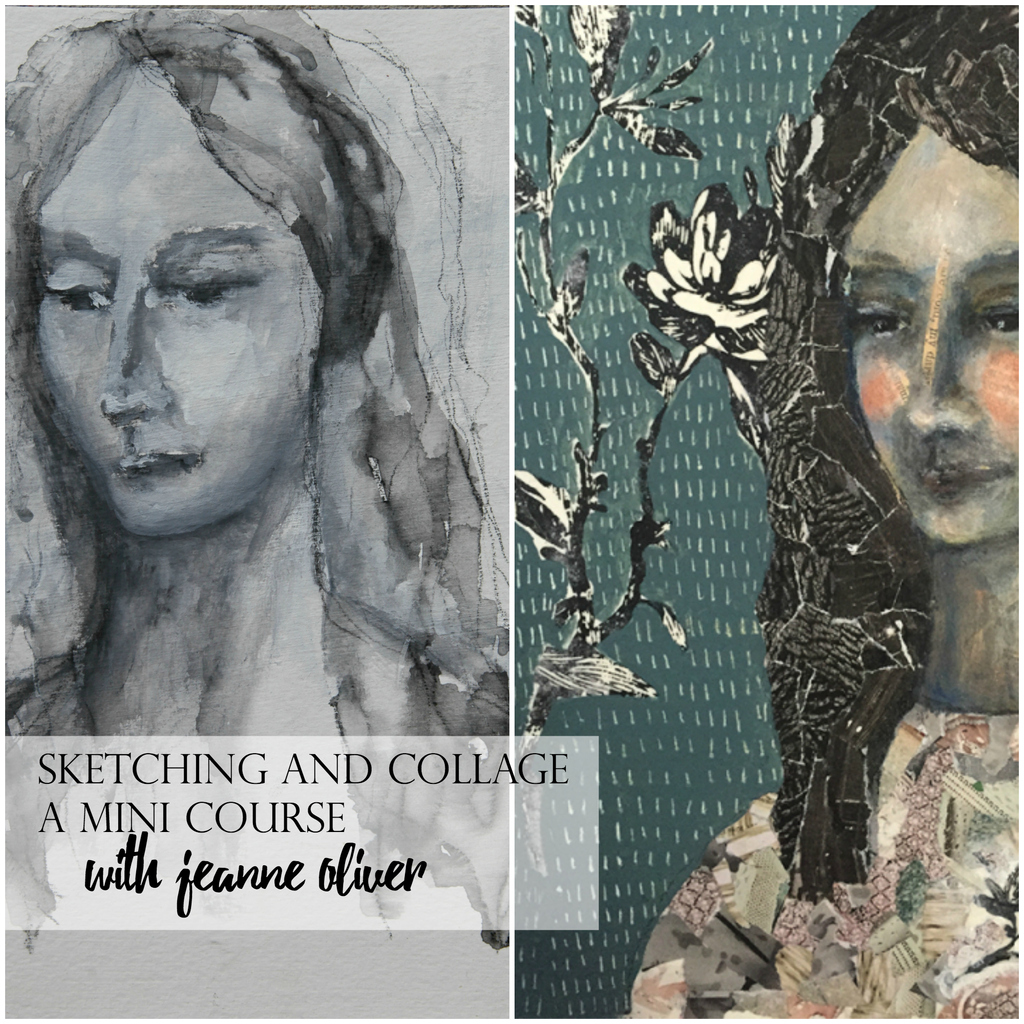 We have just opened registration for Sketching and Collage | A Mini Course and you don't have to wait one second to access the content!
This course is INSTANTLY available! We have never done this before and we hope you love it!
Sketching and Collage | A Mini Course has THREE hours of content and the lifetime* access.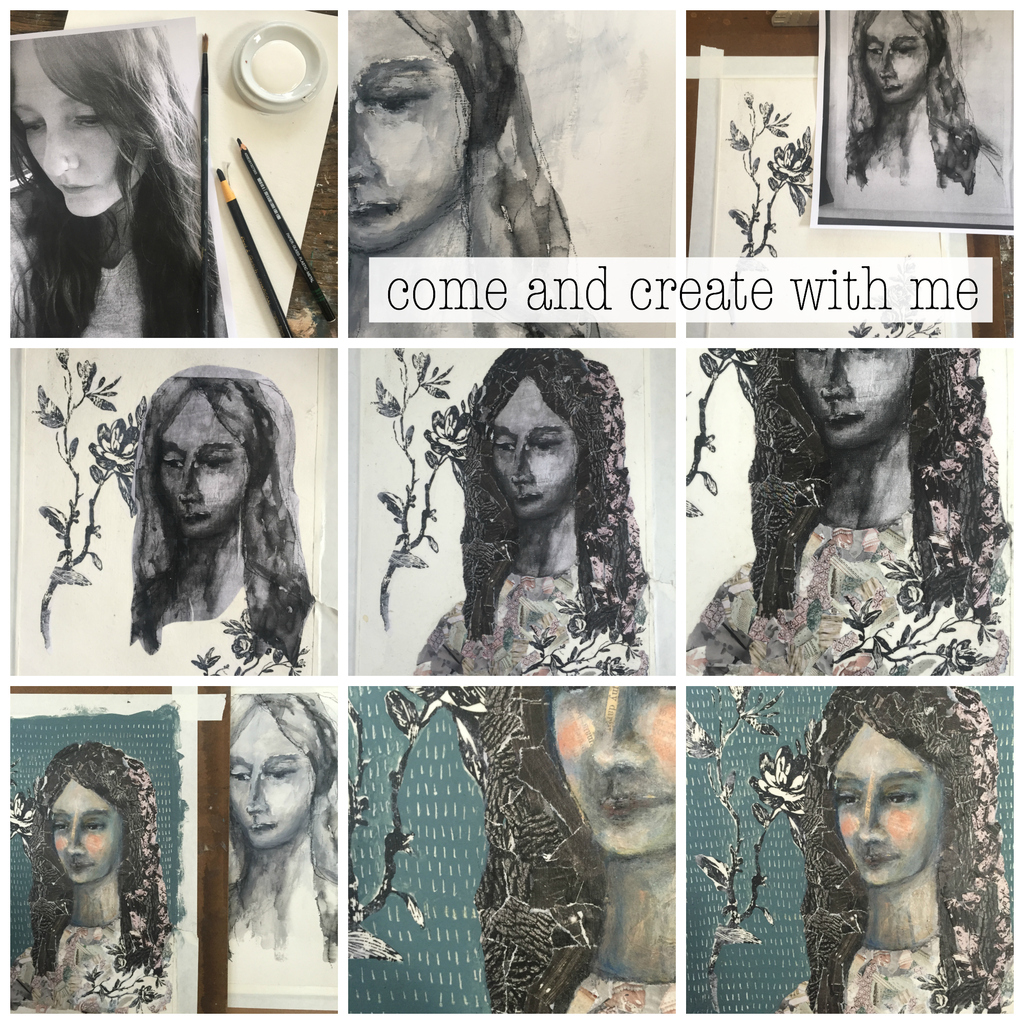 We will begin with breaking down the face and "sketching" with charcoal, water and white gesso. 
Using the sketch you created (or an image transfer technique) I will share step by step instructions to create a portrait through collage and mixed media.  I will show how to use light and shadows to create a realistic portrait.
We will be playing with vintage papers, acrylics, white gesso, clear gesso, charcoals, stabilo, magazine pages, image transfers  and neocolor II.
I love that you can start creating right now if you want!  How fun is that!
To read more or to register click HERE.
******
The registration price for this INSTANTLY available course Sketching and Collage | A Mini Course is $18.  The course has 3 hours of content, all videos have been pre-recorded for your convenience and has lifetime* access.
If you are new to our creative network here are easy steps to get you started…
1. Register at jeanneoliver.ning.com (this is free).
2. Once your account is active you are able to take advantage of our free courses, series and even pay for courses.
3. Go to jeanneoliver.ning.com and along the top header click on "COURSES" and you will be able to view all three pages of online courses and free series.
4. To purchase a course please choose your course, click on the +join in the upper right hand corner, pay and you will be INSTANTLY in the classroom.
5. All videos can be found along the right hand side of the page under "COURSE CONTENT".
*as long as we manage the jeanneoliver.ning.com creative network