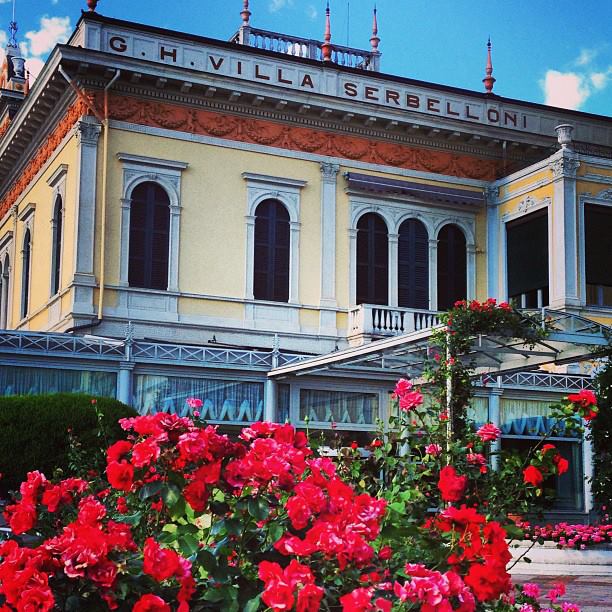 I mentioned in my last post that I didn't sleep the whole night before I was to teach my first class in Bellagio.
You can get really tired after teaching for hours anyway…but add no sleep and you can be in trouble fast:-)
So, I knew my only choice was to get a good breakfast and pray.
That is exactly what we did.
The only place I knew I could get a gluten free and protein breakfast was at our hotel.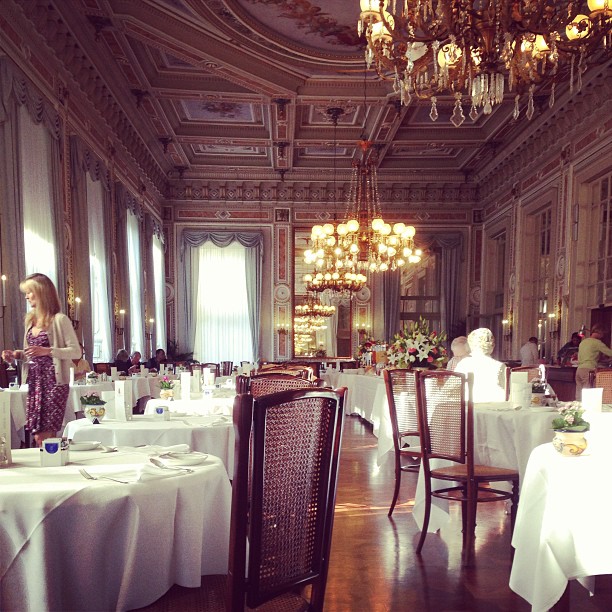 I had been warned that it would really cost me but I was desperate for anything that would help my day.
I ordered grapefruit, two fried eggs and a cappuccino.
I think Kelly had an omelet and a cappuccino.
I think it was almost $70 and we didn't even care.
That cappuccino was so good that we had to get one every single morning we were in Bellagio.
After a quick breakfast I was off to teach.
Connecting with women and watching them create is one of my favorite things.
The first class was all about creating unique journals out of Anthro catalogs.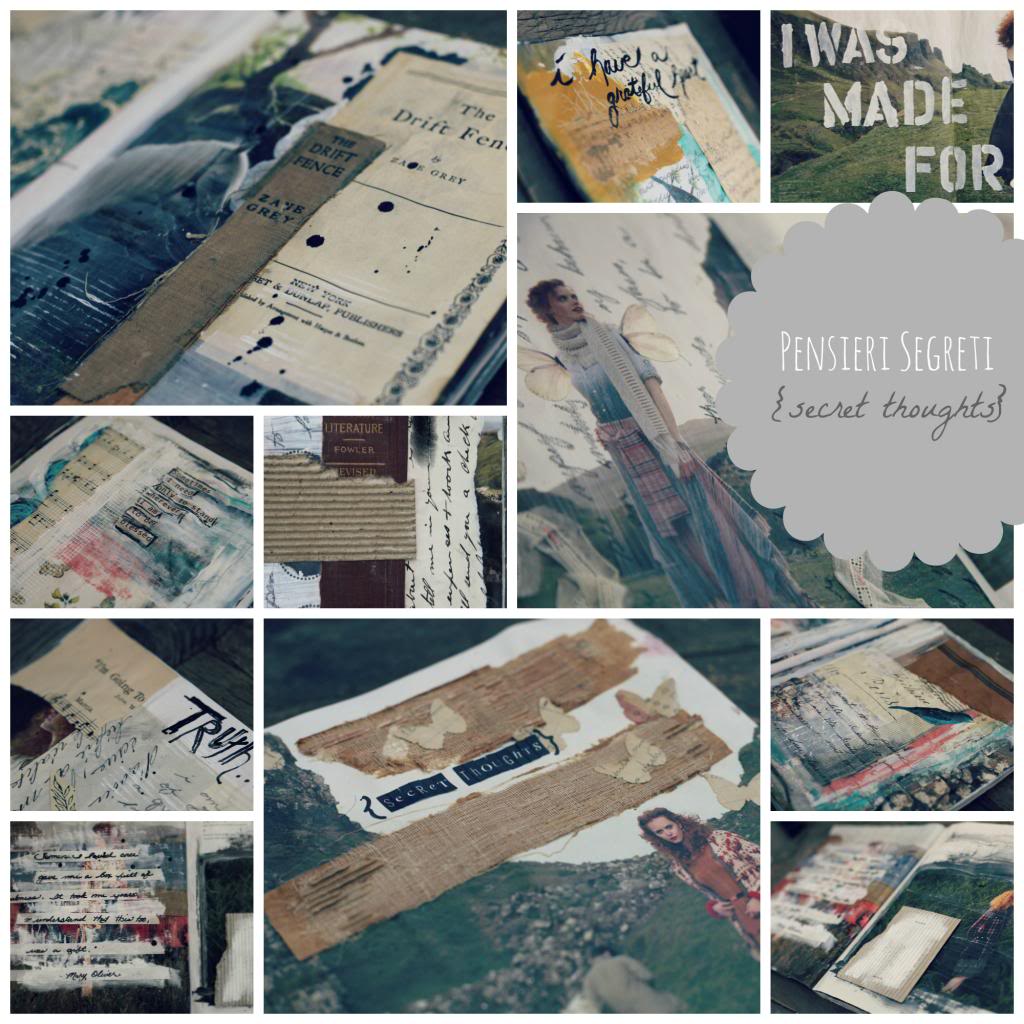 It was a fun morning full of paints, modeling paste, inks, calligraphy pens, image transfers and pastels.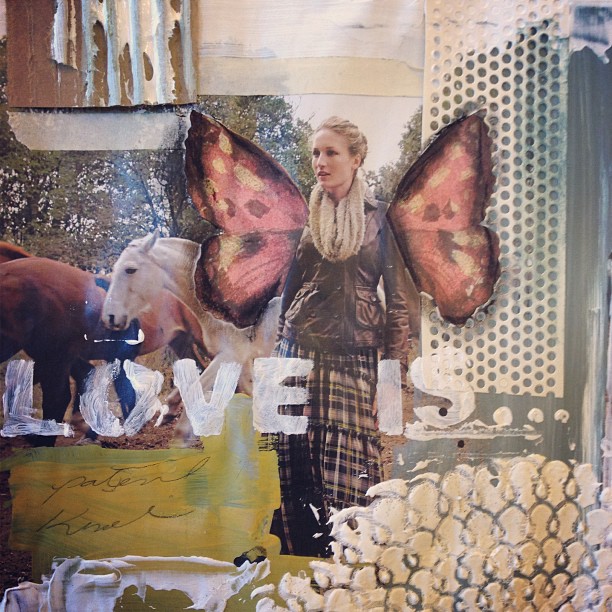 The women were such good sports about trying many techniques and mediums that were new to them.
The class was over before I even knew it and  we were off lunch.
Dinner was the highlight of the day (I would like to say it was my class but this dinner and view was amazing).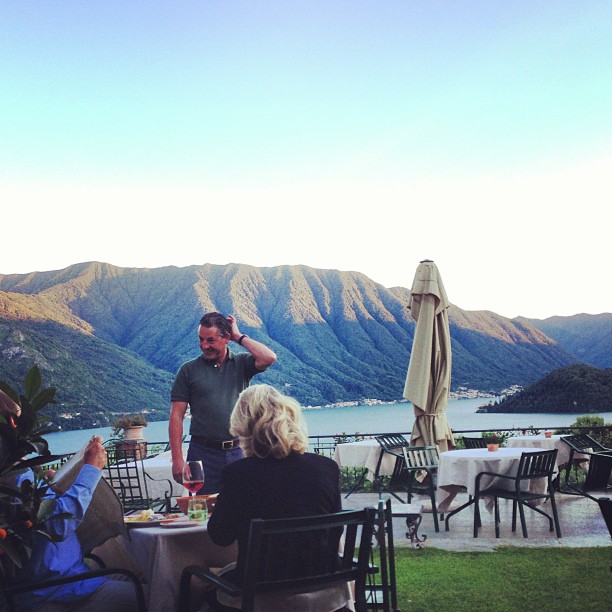 We took the ferry across Lake Como and were met by vans to take us to the top of the hill to Al Veluu.
The setting was stunning, the view was break taking and the food was perfection!
It was such a wonderful night of good food, wine and fun conversation.
I always think that meeting new people and hearing their stories is one of the best parts of travel.
Teresa and Tyler Collins had us laughing so much this night with their stories.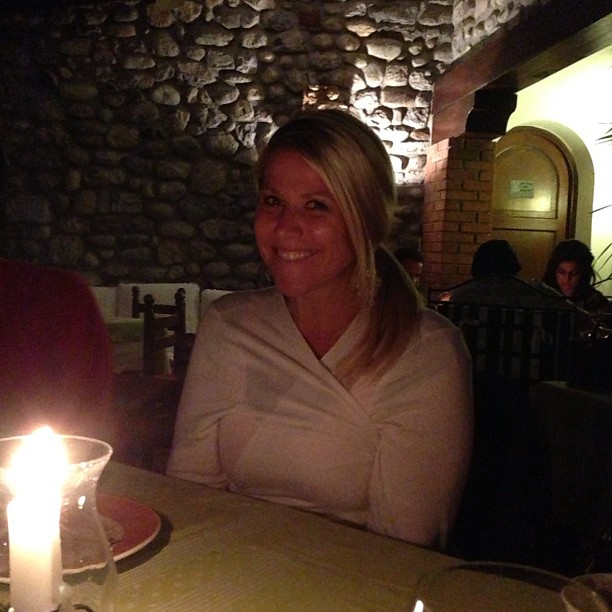 I had met Teresa once before but to spend this much time with her (and her amazing husband) really sealed how much I adore her.
We hit the pillows hard this night and morning came too soon but we were ready for our next adventure.
Finding a gluten free breakfast was too hard for us each morning so Kelly had gone to the market and was making us omelets in our apartment each morning.
It was so wonderful to wake up each morning to a hot breakfast and fresh fruit (have I told you guys lately how incredible he is?).
After our morning cappuccino we headed out to the water to meet everyone.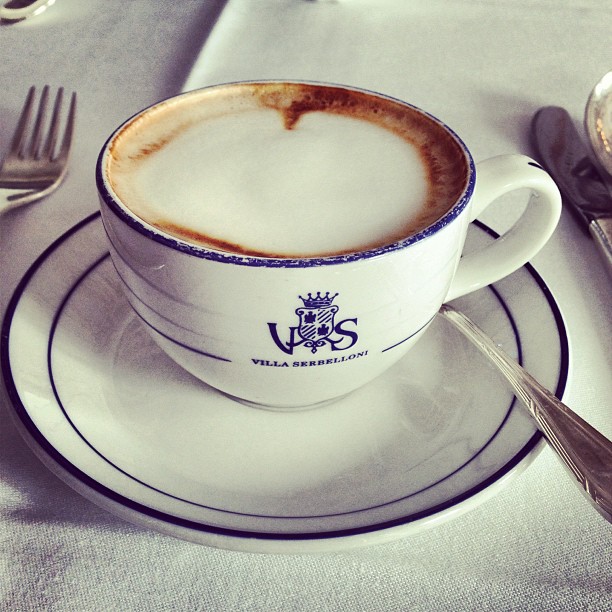 Vintage boats were waiting for us and we were off!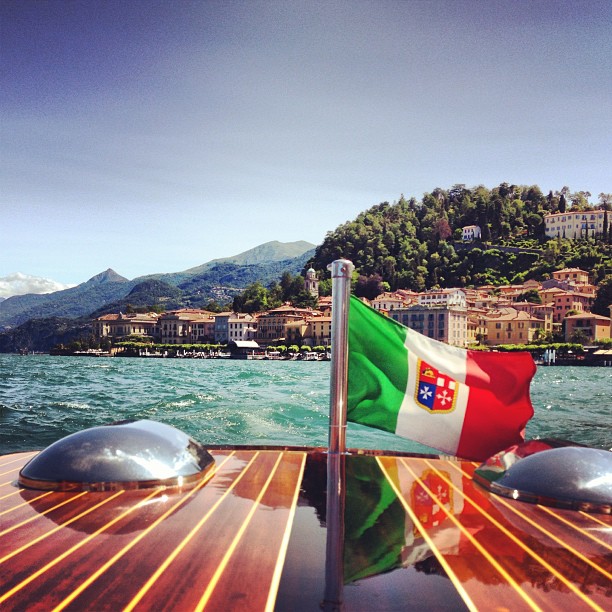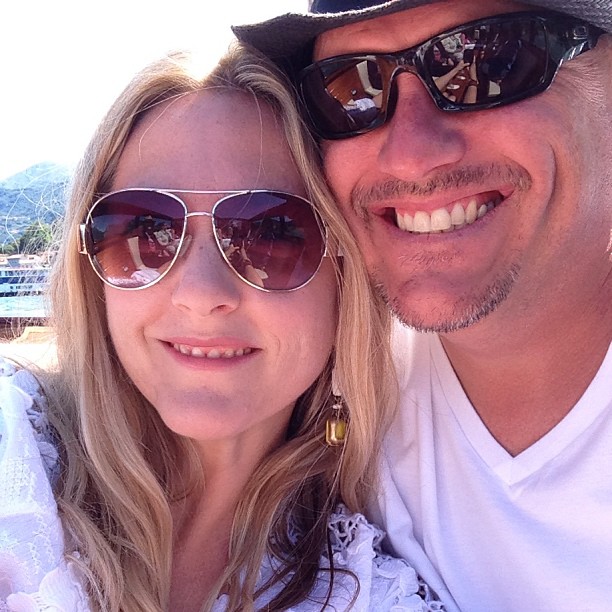 Our first stop was Villa del Balbianello.
There were the most incredible views from the villa. I can't even imagine what it must have been like to live here.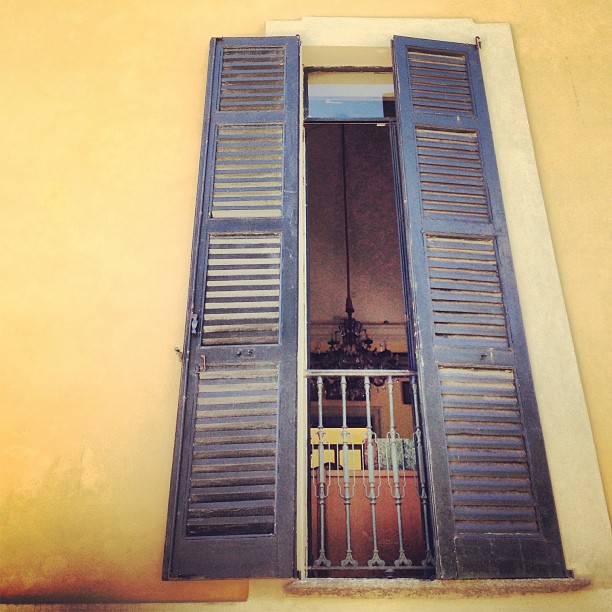 We then re boarded our boats and made our way to lunch.
Yes, we took the boats right up to La Tirlindana.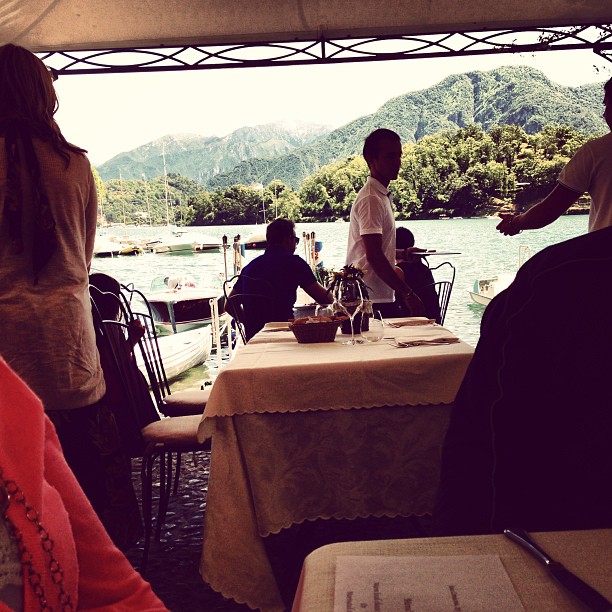 I am sure for all of you guys that live near the water this is no big deal…but I thought it was awesome.
The view while we had lunch was beautiful and for dessert I had the best peach sorbet I have EVER had in my life.
It was seriously like eating the freshest peach of your life!
To be in such a beautiful place, doing such different things from your regular life is truly surreal.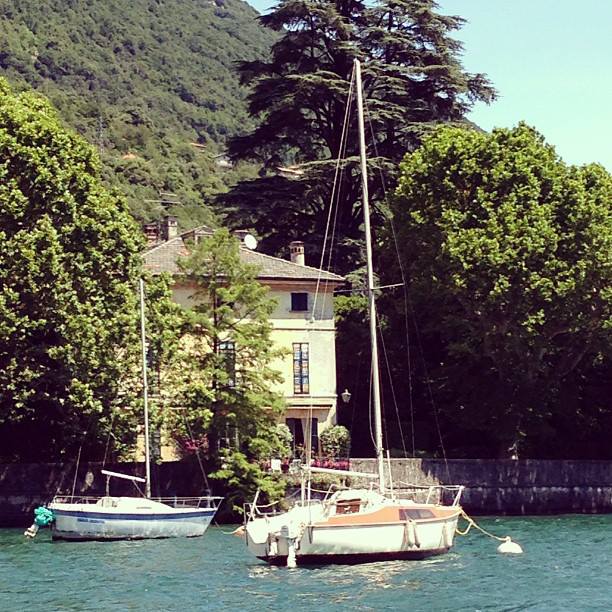 I don't think I am able to really process all of the beauty sometimes on trips until after I am home.
I think it has also been decided that the Oliver family definitely needs a Vespa.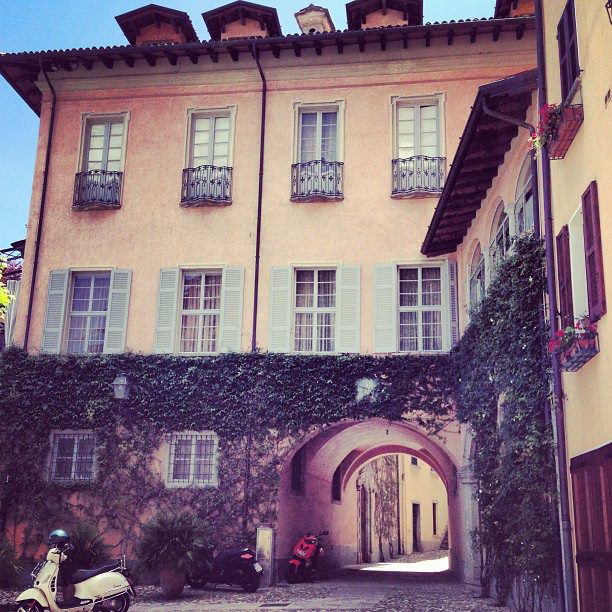 A cream Vespa to be exact (we are now officially on the lookout).
After we arrived back in Bellagio Kelly and I took a little time to soak up the sun and pool.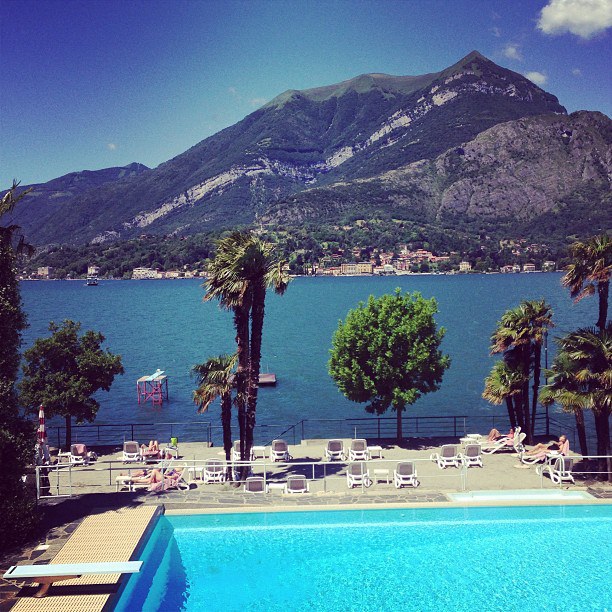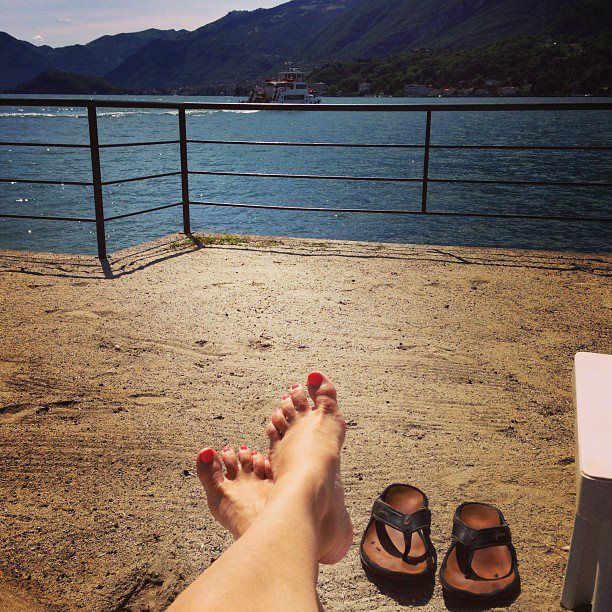 Click HERE if you are interested in seeing more.