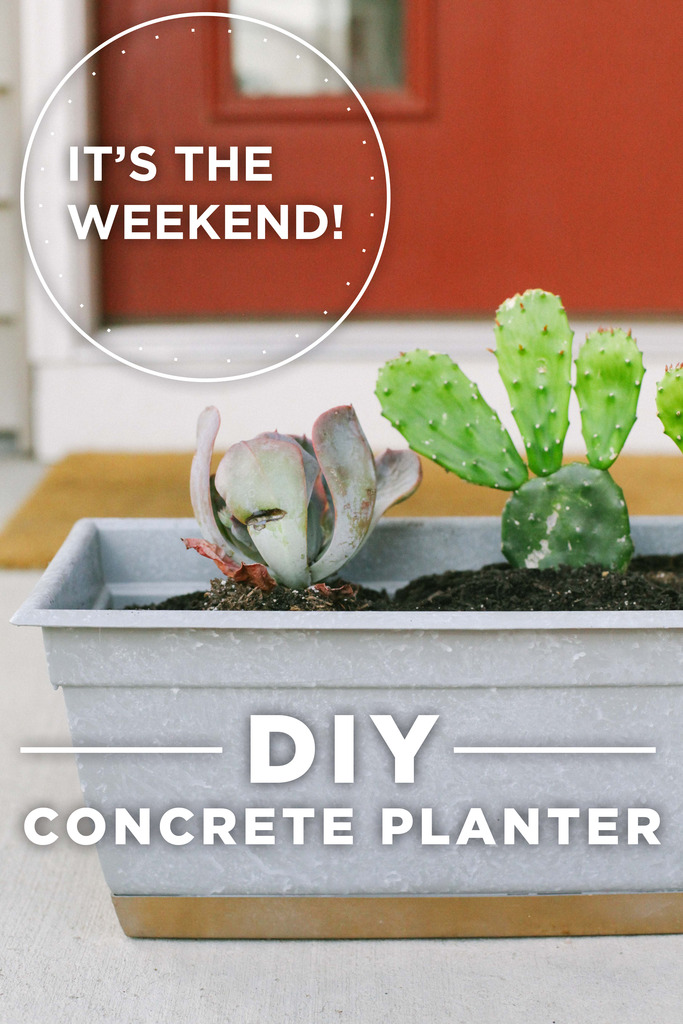 I'm gonna be honest – working with concrete intimidates me! But with all the concrete home items trending, I was determined to figure out a way to imitate the concrete look without having to dive into figuring out real concrete. The result? A super clean, cheap alternative to the expensive concrete planters you see in Target and West Elm!
What you'll need:
Plastic planter w/ detachable drip tray
Paint brush
Grey paint (I used a Behr paint sample in "Anonymous")
White acrylic paint
Sea sponge
Paint tray
Water
Valspar gold spray paint (optional)
Drop cloth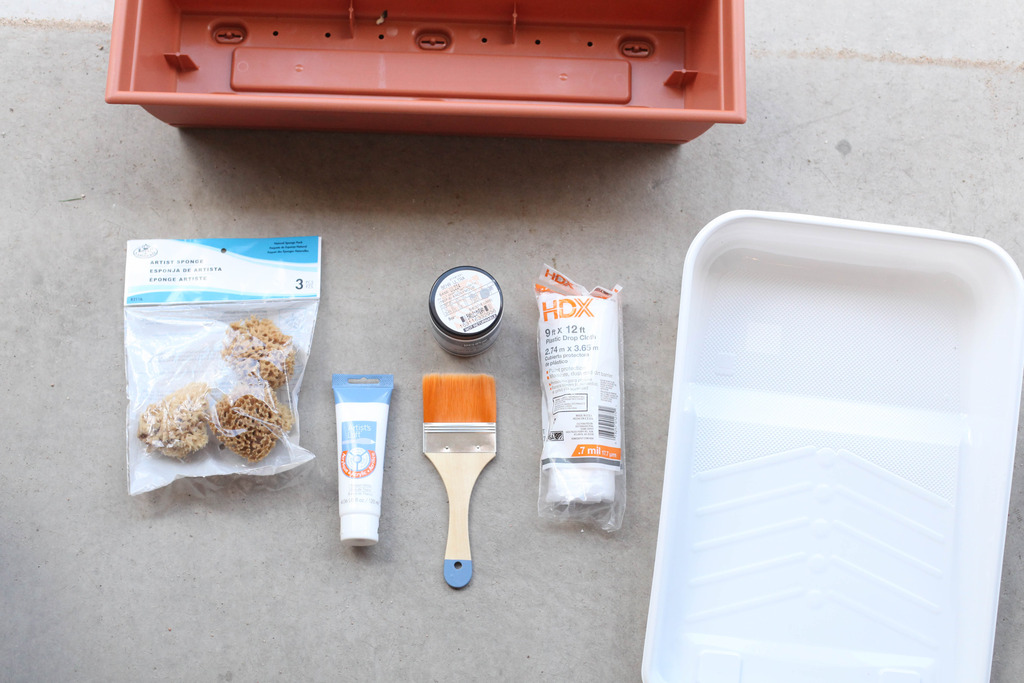 Step 1:
Paint your plastic planter in the grey paint you've chosen. Make sure your shade is close to the concrete color you're trying to imitate. Let dry completely.
Step 2:
Dilute your white paint with water. I added about 2x the amount of water for the amount of white paint used.
Step 3: Lightly dip your sea sponge in the white water, wipe off the excess in your paint tray, and lightly dab onto your planter in a random pattern, working from one side to the other.* Let dry.
*Mine looked horrible when I started – so much so that I thought this project was a bust. But you just need to keep going! The longer you lightly dab your sea sponge, the more complex texture will develop across your planter.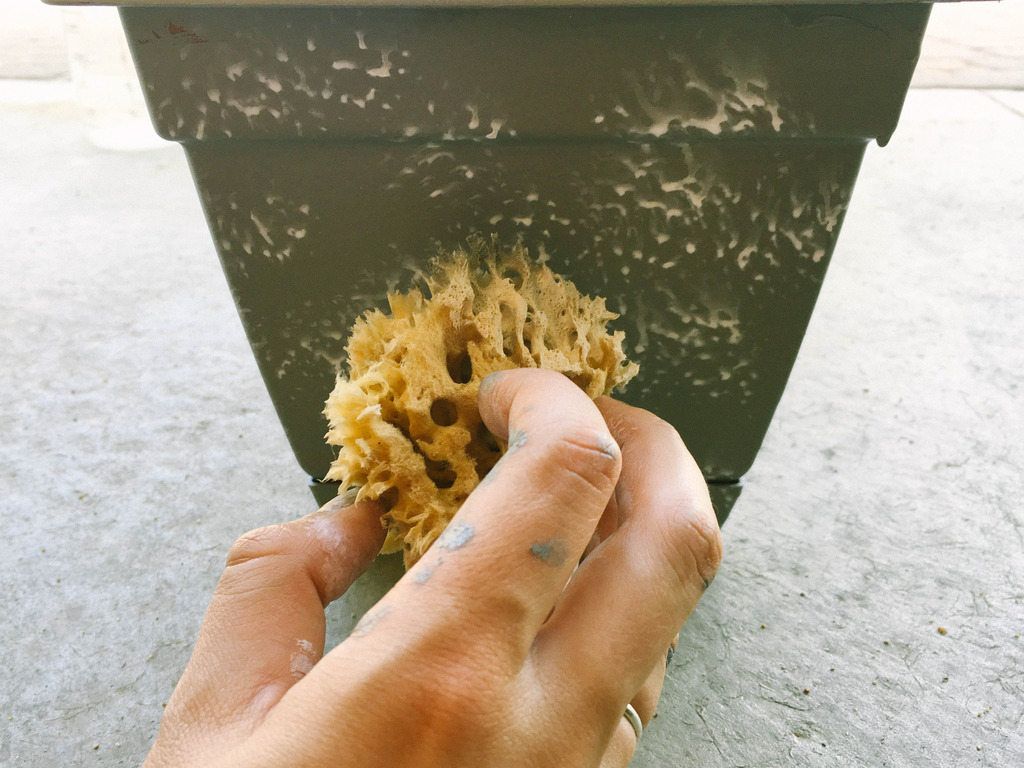 Step 4: Remove drip tray and lightly spray paint with your gold color (hold paint can 8-12 inches from the surface and paint using sweeping movements across the surface). Going over your tray lightly will give it a more organic texture. Let dry & reattach.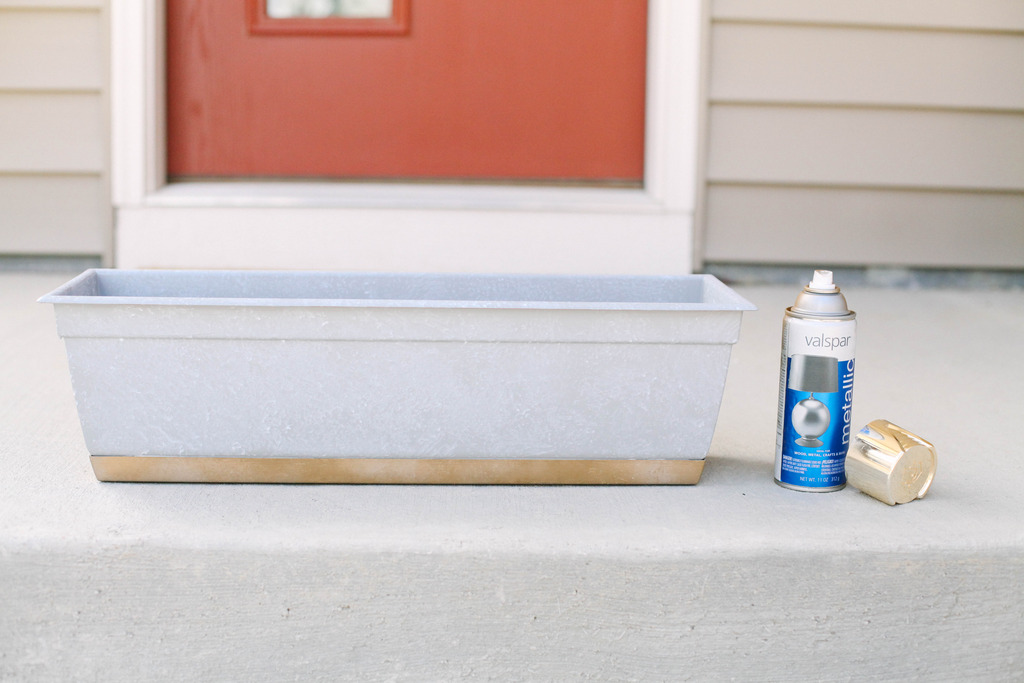 Step 5: Plant your favorite succulents or flowers, water, & display for everyone to see!