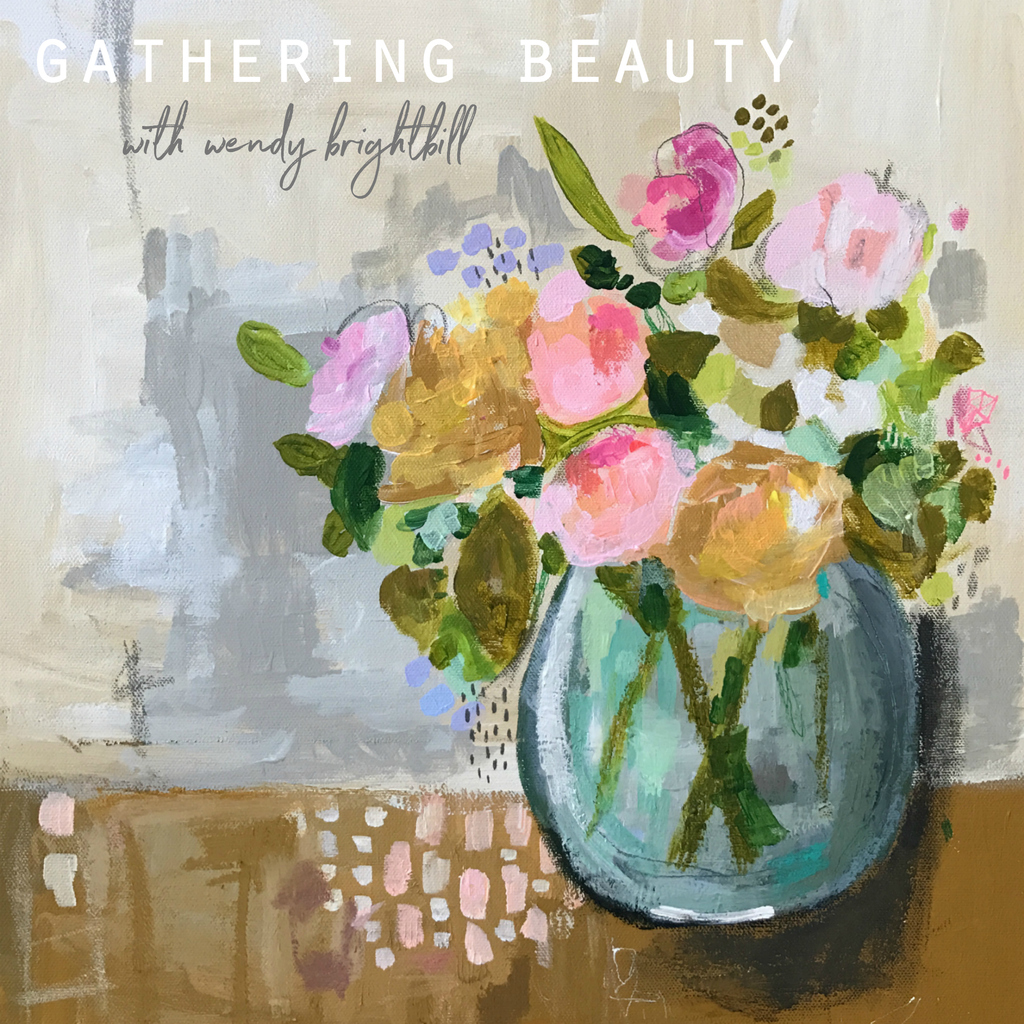 ***24 hours left to get the early registration price of $32 for Gathering Beauty***
We have been hoping for a course just like this for awhile.
We are so lucky to have Wendy Brightibill sharing her gifts again with us and this time she is teaching Gathering Beauty | A Study in Still Life Painting.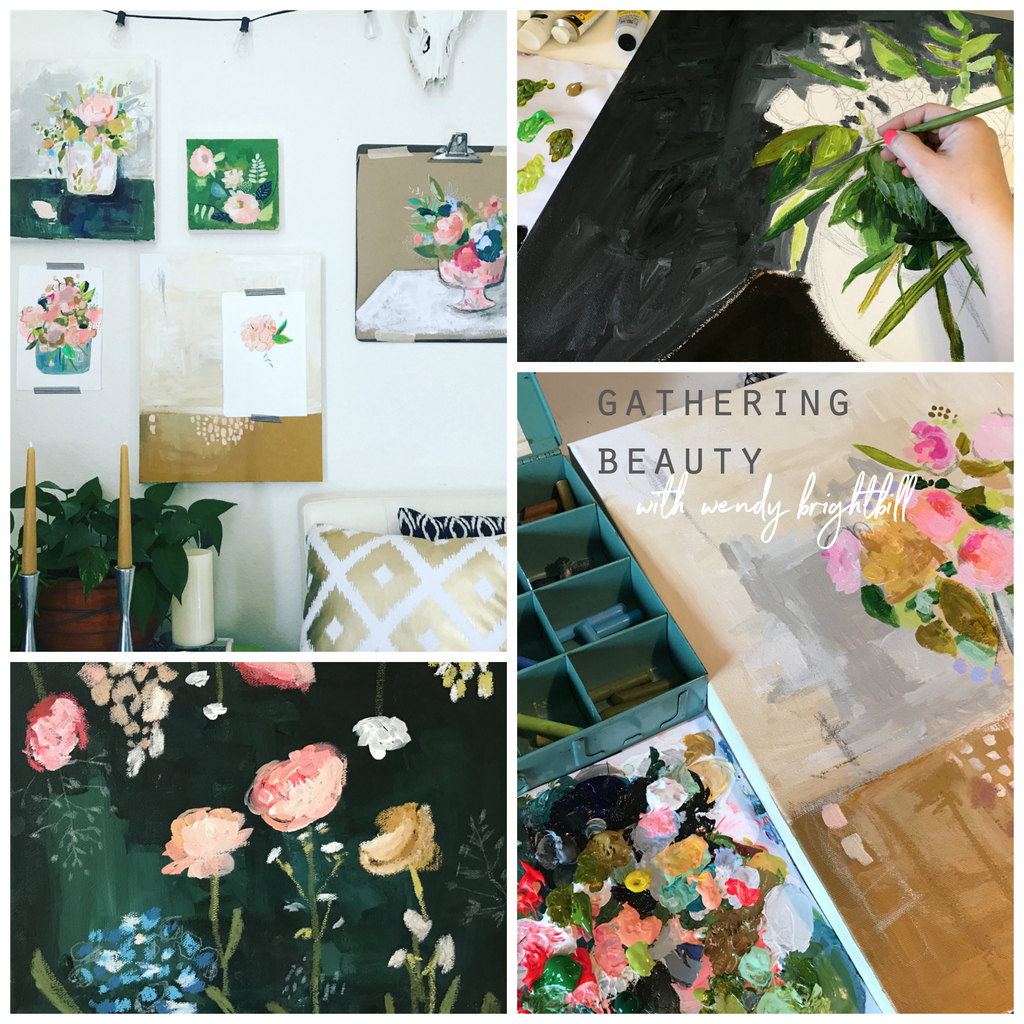 A peek into Gathering Beauty by Wendy Brightbill…
With Spring right around the corner, I am looking forward to the longer days and new life. I often feel a surge of creativity around this time of the year. There is something about the warm sunshine and gentle breezes that calls me to pick up my paintbrush and paint with abandon. With the promise of new life and all things green, I find myself drawn to vibrant color and painting flowers in my artwork. I have this need to gather and document all the beauty around me.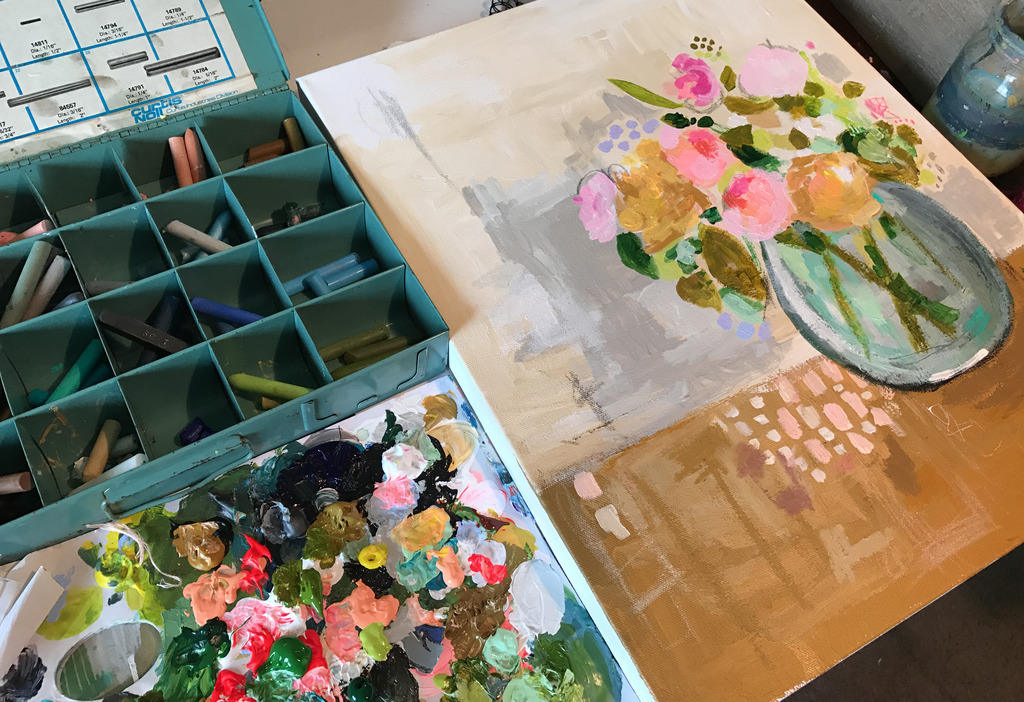 In this course, we will be looking for quiet moments of beauty to document and capture in our creative practice. We will spend time gathering all things beautiful and letting that spill out onto our canvases and paper. I will show you some of my favorite tips for creating a beautiful and unique still life composition. We will explore still life sketching on paper and in art journals. We will play with different mediums to create one of kind paintings and drawings. We will learn how to look with new eyes and really study every day moments. I will share with you all of my favorite techniques for painting floral still life pieces. We will focus on finding our own creative voice and how to express that on canvas.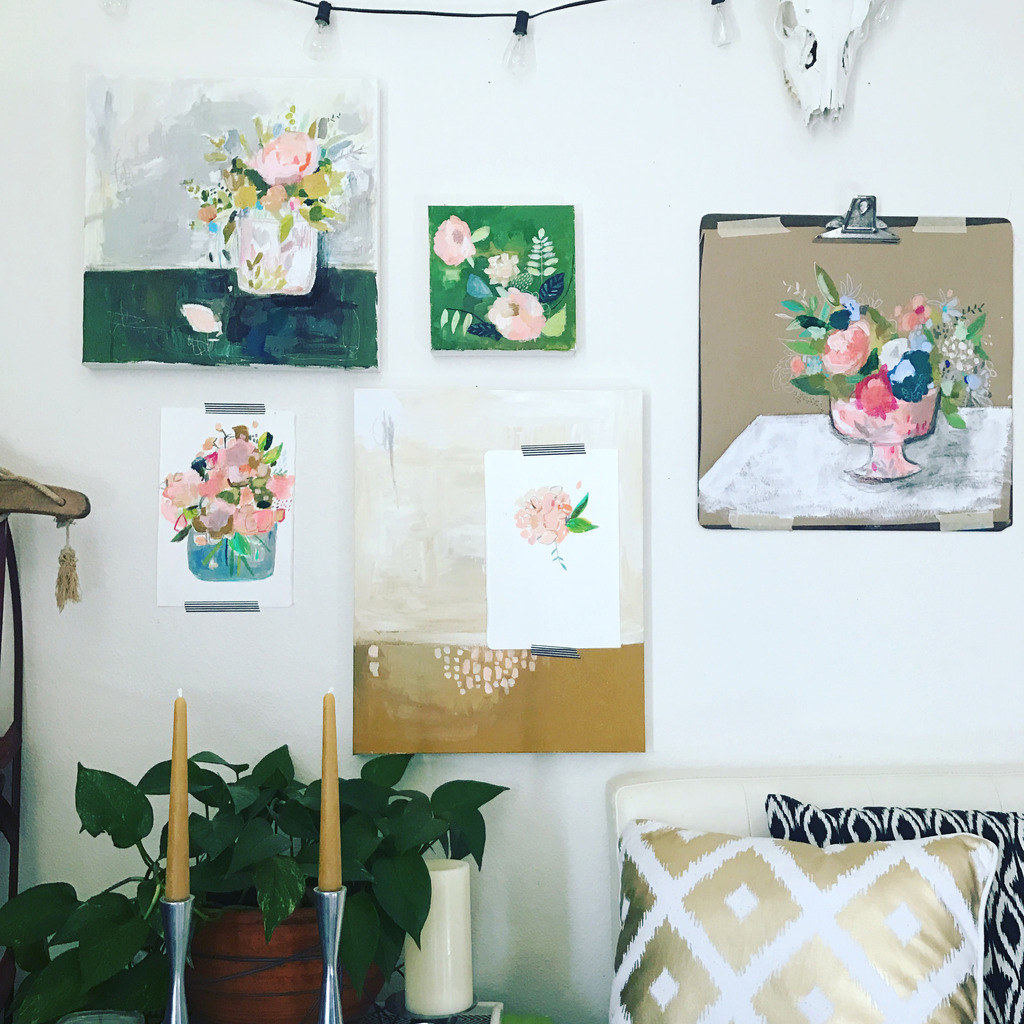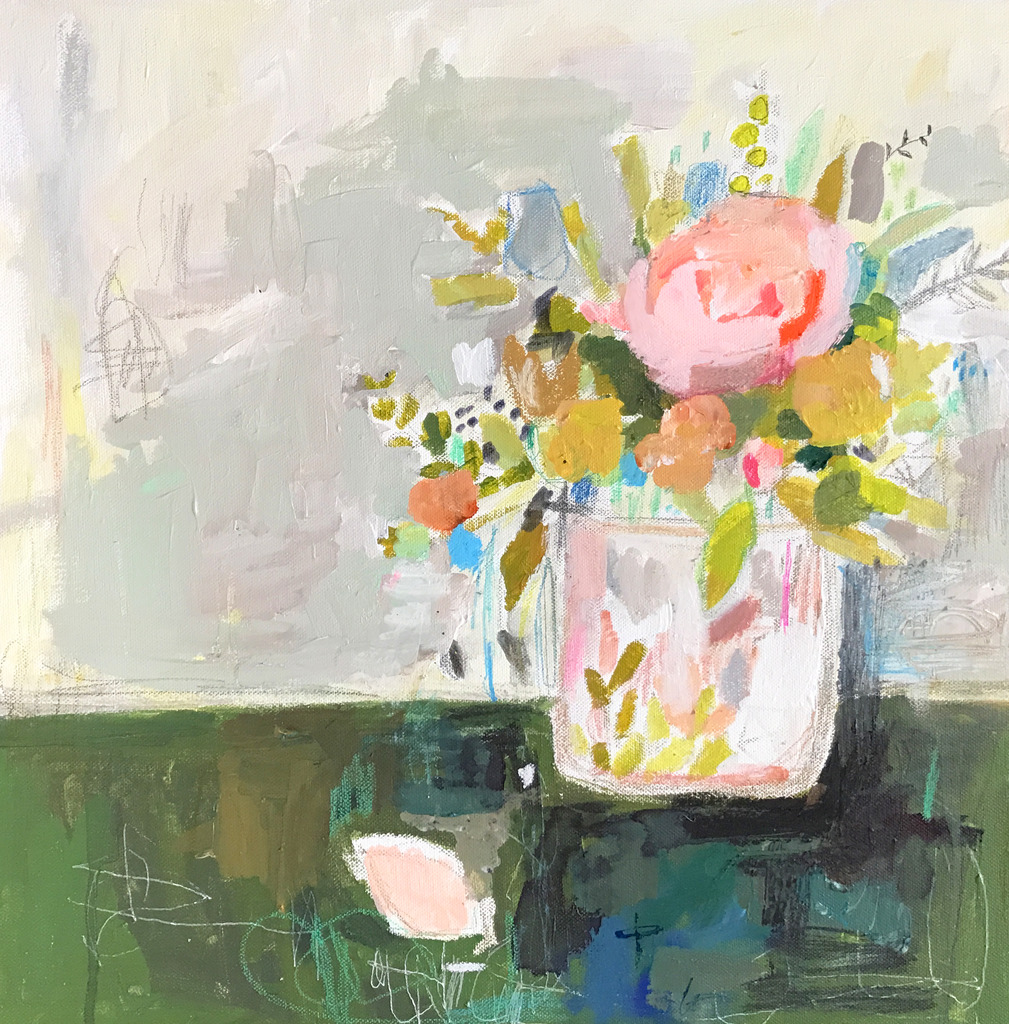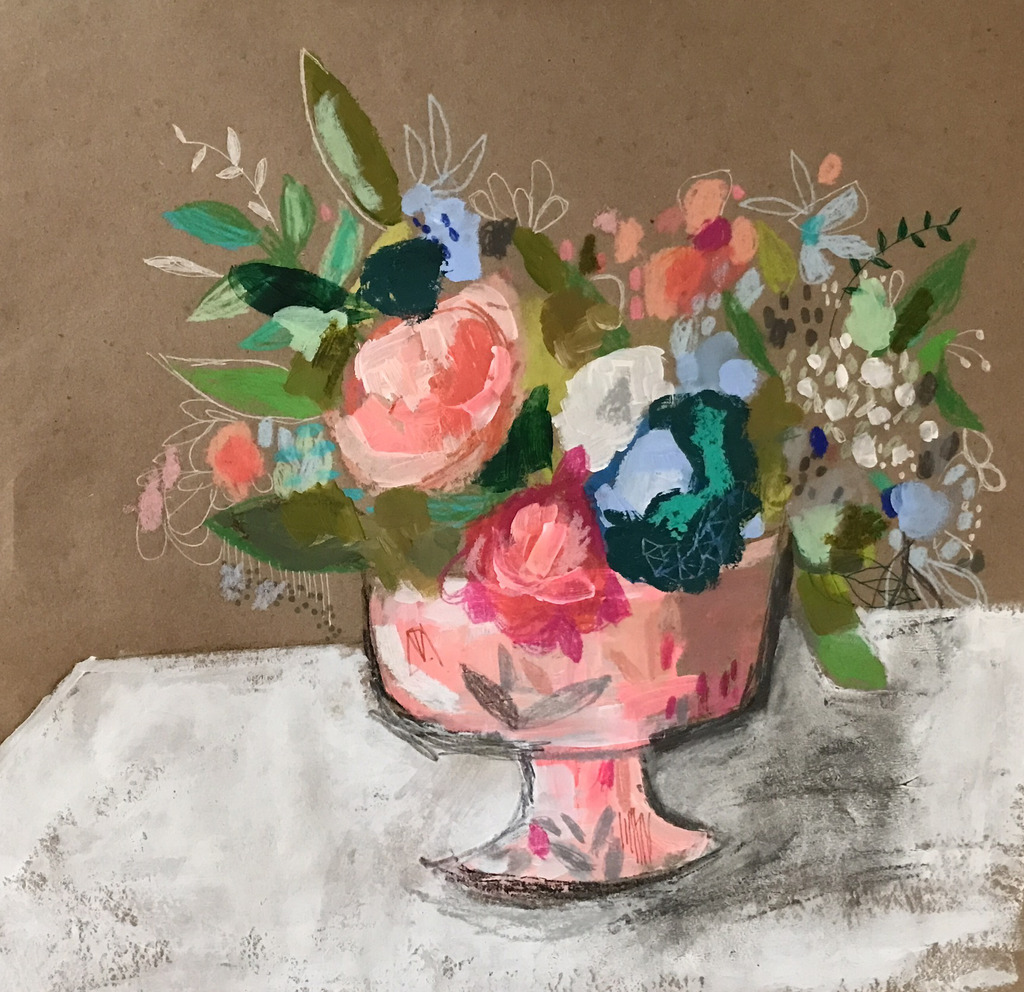 You can watch the course trailer below: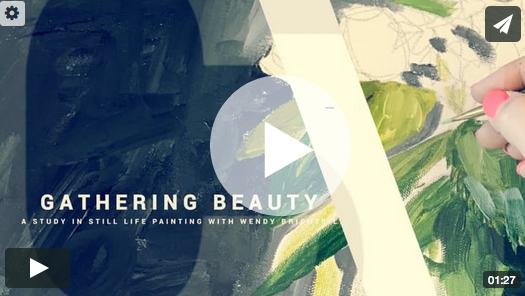 24 hours left to get the early registration price for this 4+ hour online course is $32 with lifetime* access.  The course will begin on April 24, 2017. This early registration price will end at 11am MST on March 25th.  The price will then go to $48.
If you have any questions please email us at contact@jeanneoliverdesigns.com.
See you in class!
***
If you are new to our creative network here are easy steps to get you started…
1. Register at jeanneoliver.ning.com (this is free).
2. Once your account is active you are able to take advantage of our free courses, series and even pay for courses.
3. Go to jeanneoliver.ning.com and along the top header click on "COURSES" and you will be able to view all three pages of online courses and free series.
4. To purchase a course please choose your course, click on the +join in the upper right hand corner, pay and you will be INSTANTLY in the classroom.
5. All videos can be found along the right hand side of the page under "COURSE CONTENT".
6. All of our courses are pre-recorded so you can watch at your convenience. The best part is that you have lifetime* access on all new purchases! Pretty awesome if you ask me.
*As long as we manage the creative network