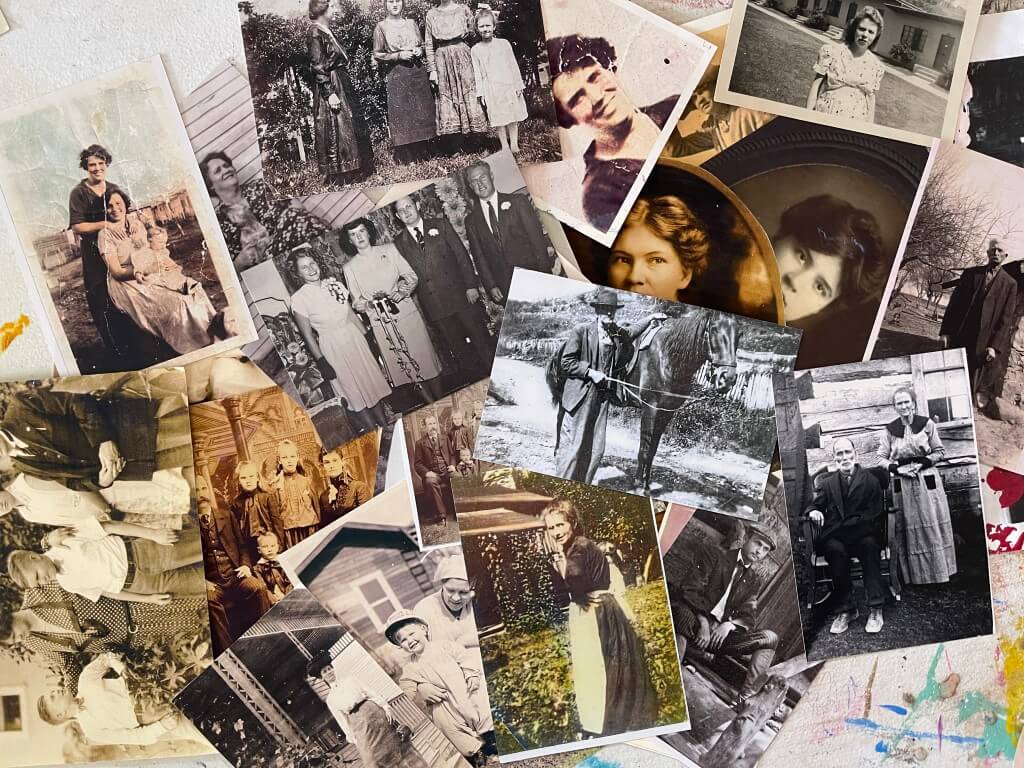 In this video I share the backstory of how and why I became passionate about creating with history and my ancestors.
We will be focused on creatively expressing what you do know about your ancestors. If you know nothing about your ancestors … it is my wish for you that you will be inspired to learn.
Learning about my ancestors was the bridge that carried me outside of my own personal story into the importance of learning and understanding the stories of others – and this completely changed my life emotionally, spiritually, creatively, and professionally.
And of course, this is my hope for YOU. That through your attention to them your ancestors will reach deep inside and offer you all of their gifts.
Ultimately, stepping outside of my own story led me into a deep transformation. When we sit and contemplate the bigger picture of others, instead of knee jerking into judgment about what other people do or have done, we stretch ourselves into being more tolerant, more self-responsible, and more benevolent humans.