Teresa McFayden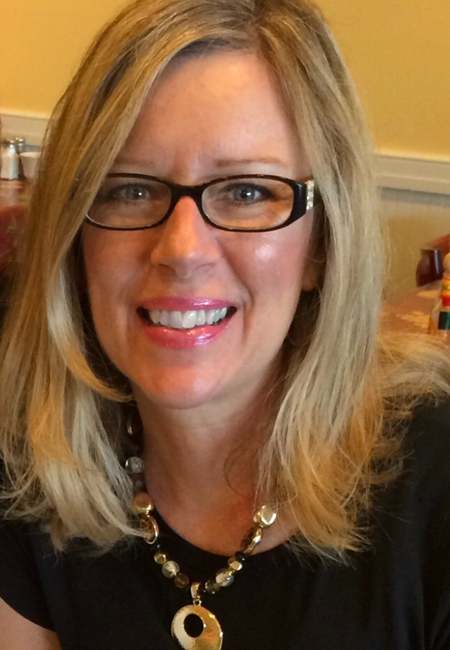 I believe in the limitless opportunity we all have to positively affect one another's lives. My favorite moments are the small ones; the right song playing on the radio, creating the perfect shade of blue, a rich warm latte, long walks which are necessary for inspiration, small kindnesses from strangers, and slow Sunday mornings.
Mixed media painting is my chosen method of play and discovery. I use acrylics, graphite and watercolor to create stories, attitudes and whimsical characters on canvas or paper. My paintings, in their shallow spaces, are often childlike renderings of animals, flowers, and rough-edged splotches of color evoking early 19th century primitive art. Yet, there is symbolic allusiveness, color tension, playfulness of spirit, and poise that make my pieces contemporary.
Painting is my first love, but I studied education at The University of Nebraska Omaha, and enjoy teaching others to find and use their creative spirit.
I live in Omaha, Nebraska with my family (who I am often inspired by). My days are filled with a menagerie of creative pursuits which taken together carve out a happy living – for that I am especially grateful.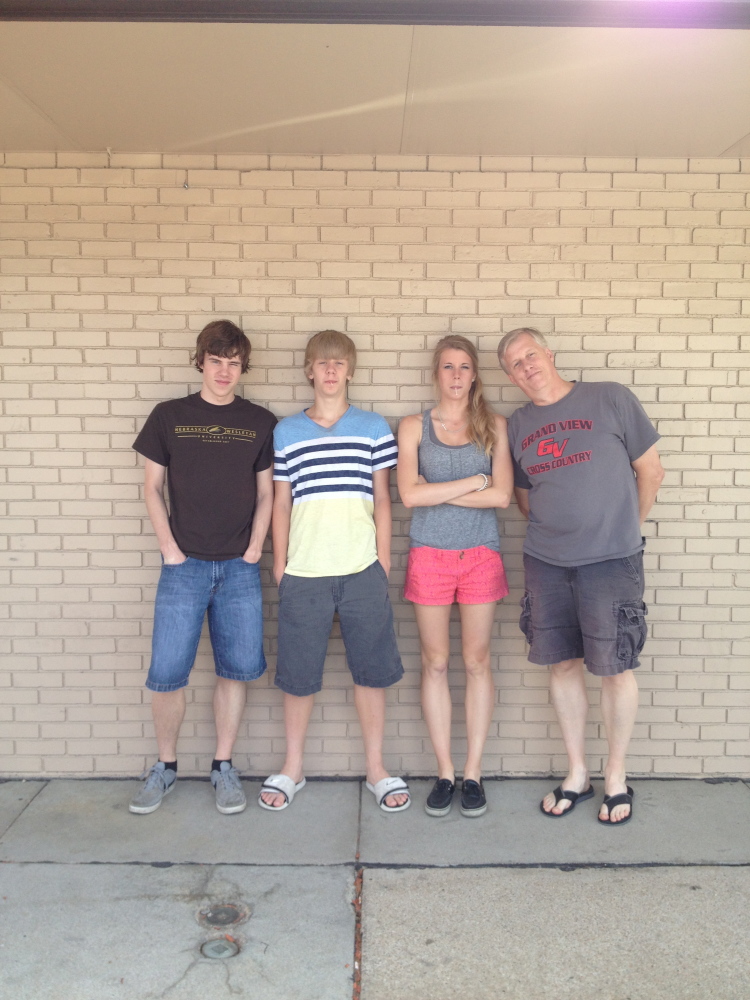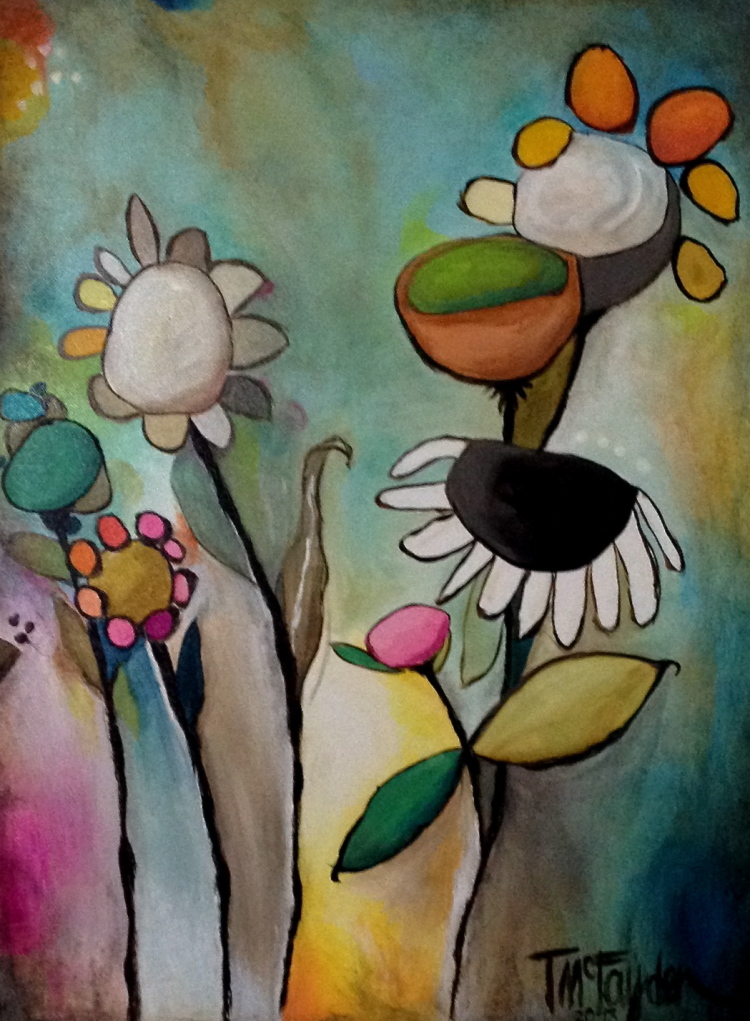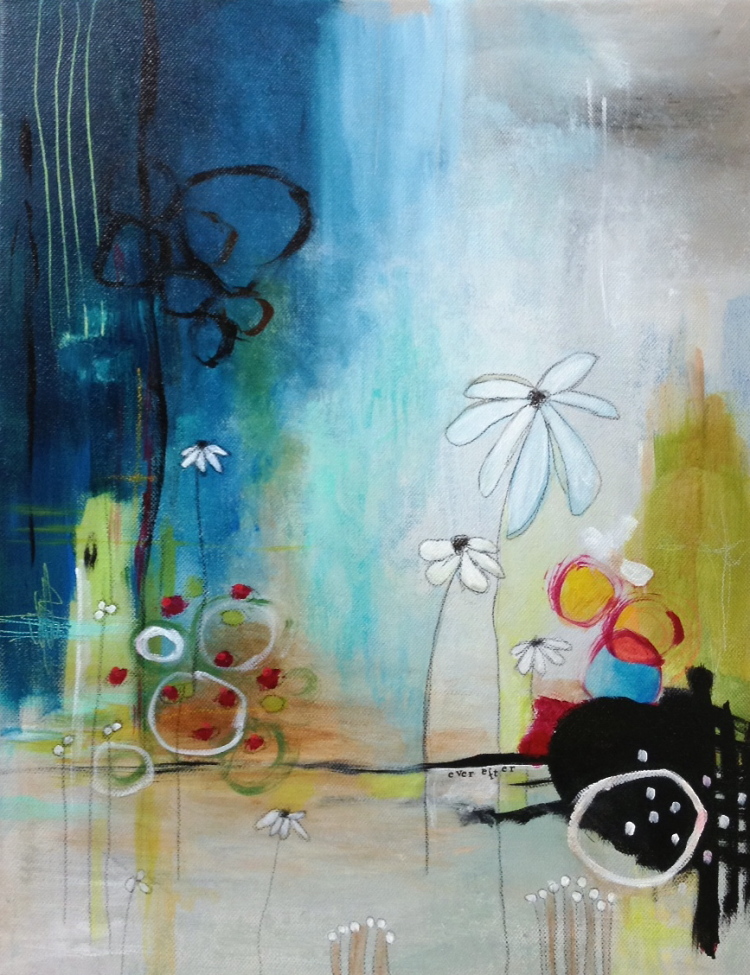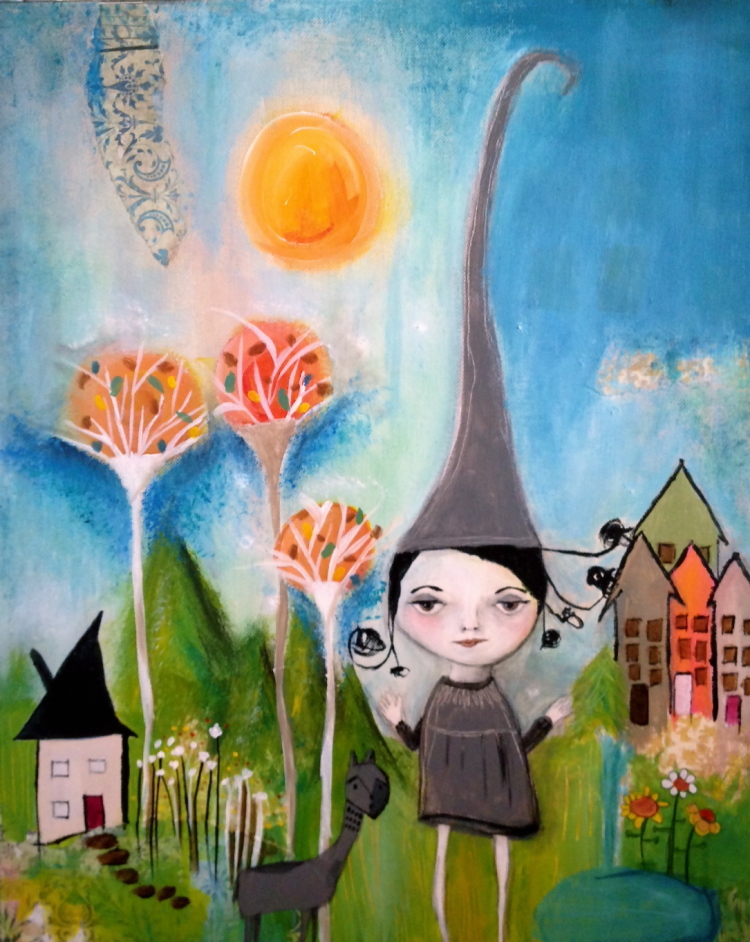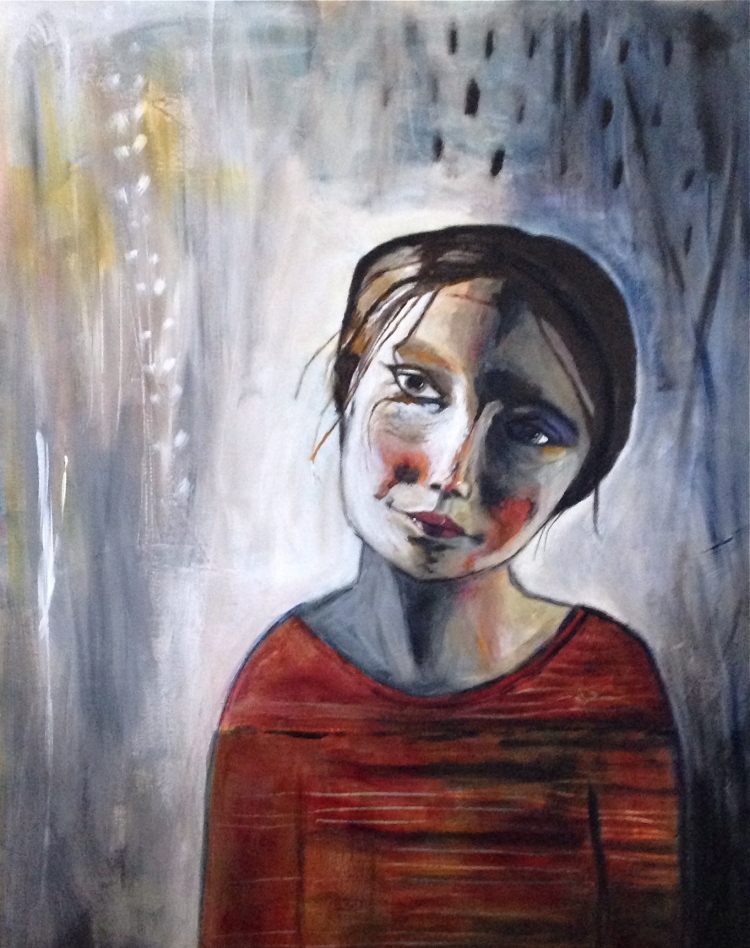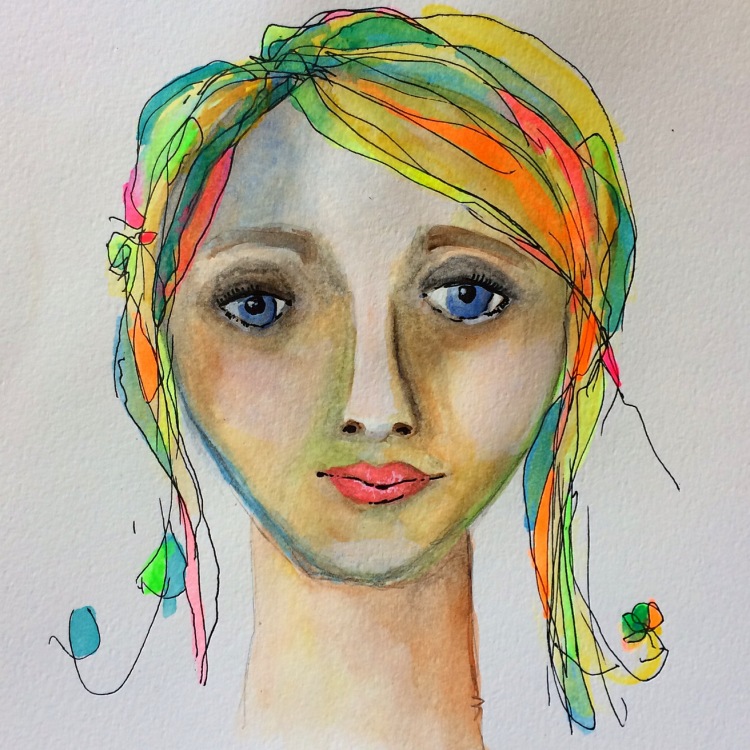 ---
Gillian Lee Smith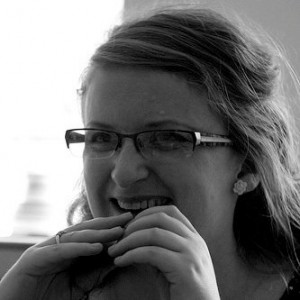 Naturally curious, always seeking to understand myself and others, I spend my days painting my thoughts and daydreams in my studio. My work is currently inspired by tales of communities of women bound together by uncertain times and stories that move the soul. I am working on a new collection of work for my 2014 solo exhibition called 'We all Cast Shadows'.
My work is imbued with atmosphere, storytelling and emotion. Layers of narrative, layers of paint, memories and dreams. Inspired by history, women walking the coast searching for long-lost souls, characters who throughout their life carry with them a memory or a reminder of times gone by. Communities that are both fractured and brought together by difficult times. I work primarily in acrylics and oils on board and mixed media on paper.
In 2012 I was a featured artist on BBC2's Show me the Monet. Making it through the judging to the final exhibition my work was sold in auction at The Mall Gallery in London.
Graduating from Edinburgh College of Art in Performance Costume in 2005, I have since been working as a mixed media artist as well as teaching workshops. My upcoming art retreats are proving very popular with students coming from as far as the US and Australia to attend and study with me.
I also look forward to travelling to North Carolina in the USA to teach in the autumn of 2015.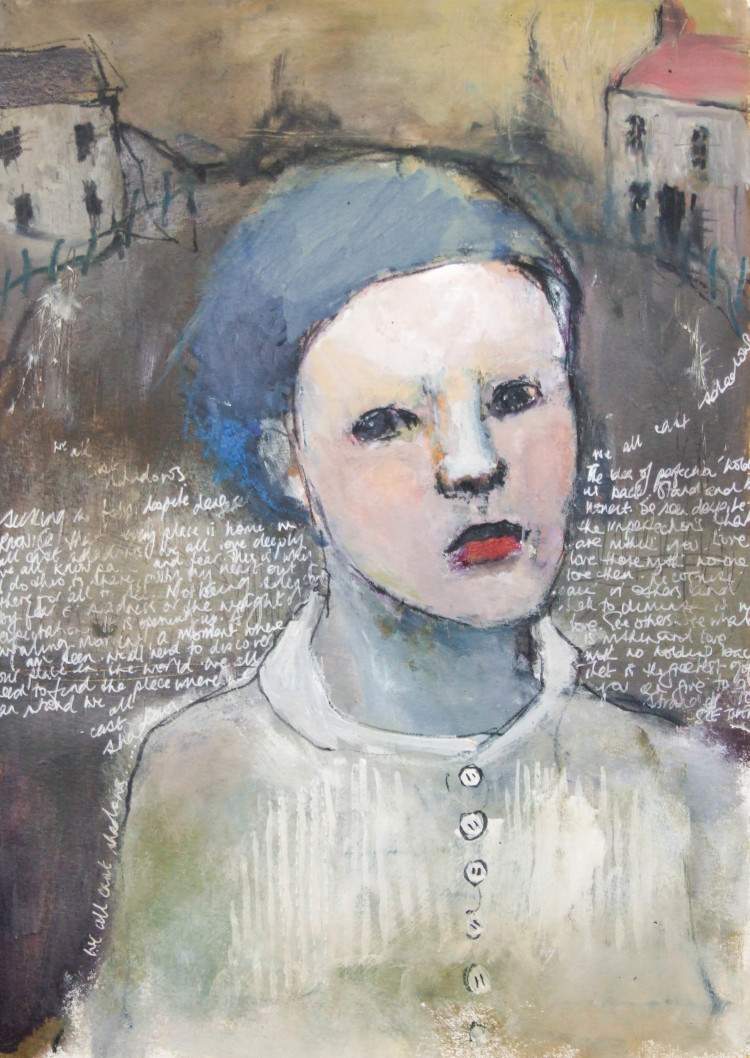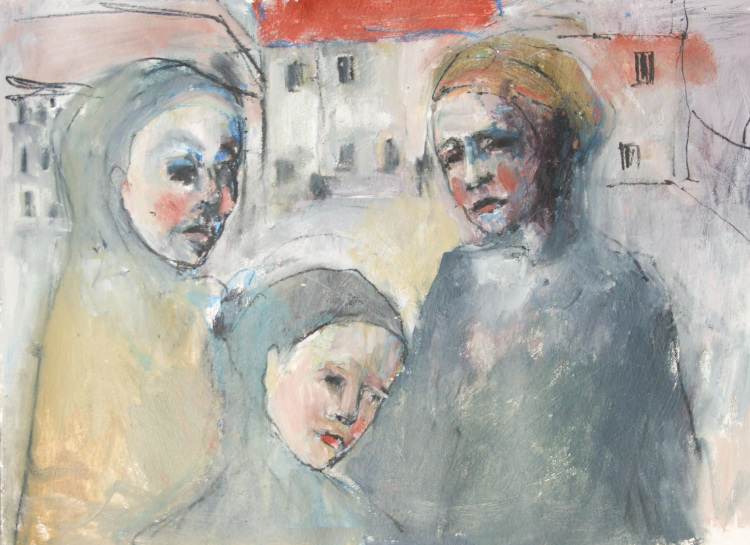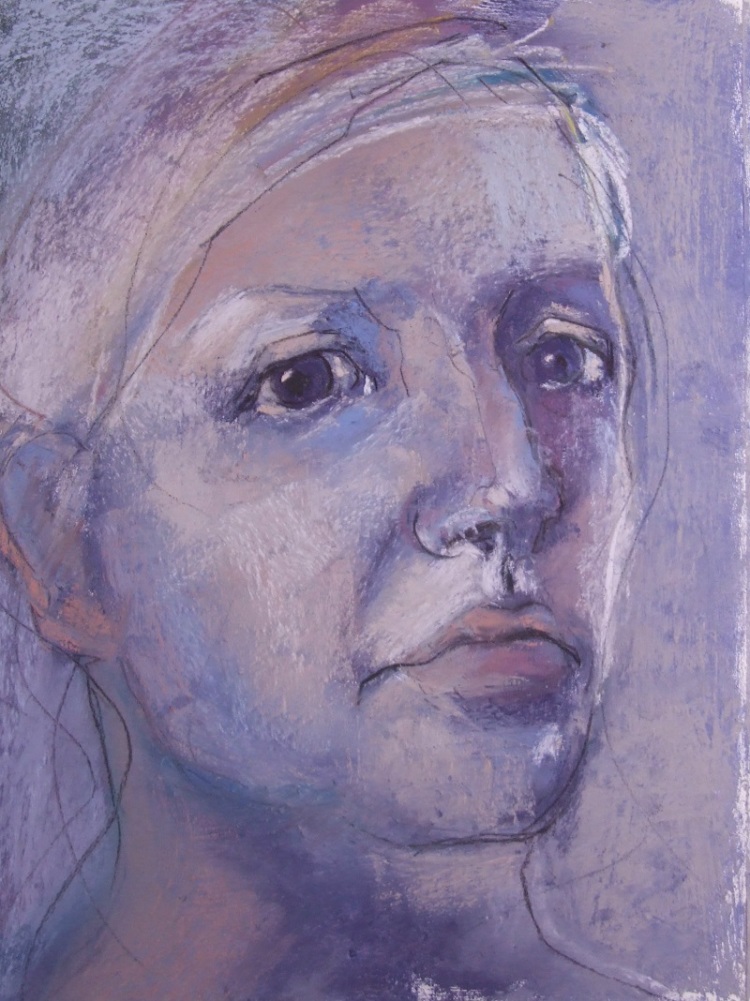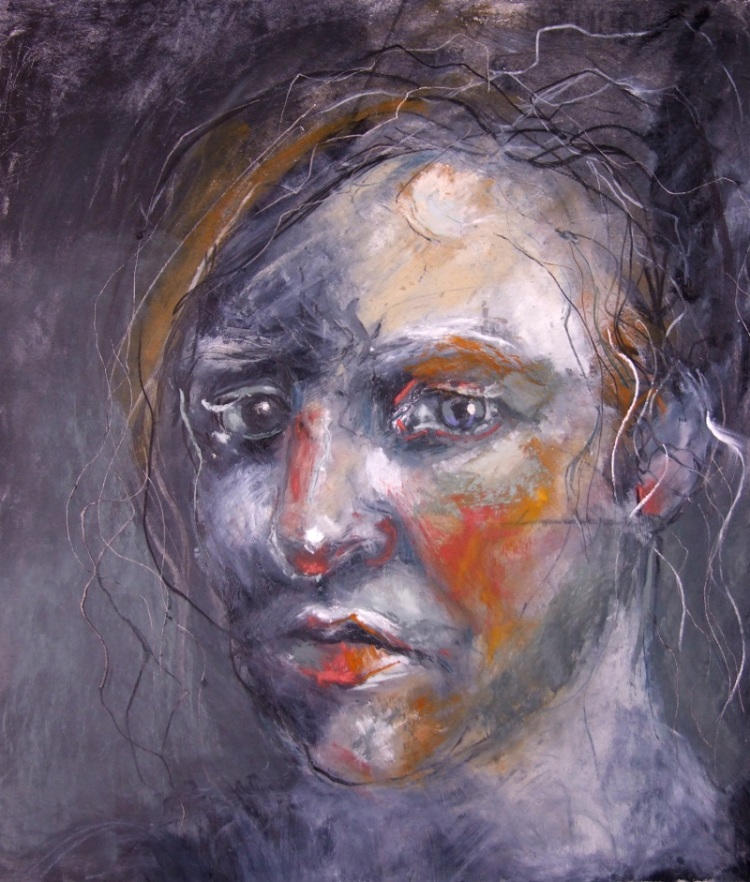 ---
Robin Fingher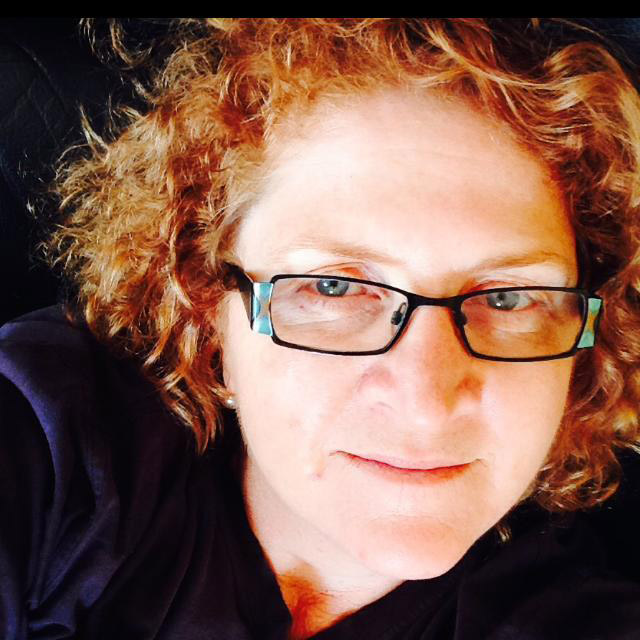 I was born with a highly creative muse – the 8 year old girl who delighted in drawing, designing, playing with ideas and developing them.
Then came the social construction of a typical life.
Pushed to the low priority pile, the artist watched as the career girl climbed the corporate ladder and the lifelong learner placed herself in lecture theatres of various academic pursuits.
Engineering and law – what was I thinking?!
Even the  signposts along the way, like being the driver of anything creative in the workplace - and a degree in photo media - were simply not enough to topple the headstrong high-achieving self who turned from one bright, shiny object to another.
Who was I really?
Enter – major identity crisis!
Five years spent twisting and turning, suffocated by transition where I explored one identity after the other, considering its worth, briefly living it and then discarding it as another meaningless adventure. So many years searching every corner of my  mind – for me – without a solution!
And then…
In my mid forties, the big fella gifted me paints, brushes and a canvas for my birthday… and the muse was reborn!
Although midlife transition was very much unresolved, the canvas provided a place of curious distraction and powerful mindfulness. My subconscious mind was left free to express itself and I began (albeit unaware) to connect to the self I had longed to find. I took a few abstract painting classes for relaxation purposes and without any outcome in mind, my right brain gently encouraged me back to the easel for more unconscious self discovery – time and time again. And so to the here and now…
A self-taught intuitive artist, I live on the sunny west coast of Australia in Perth with my endearing and patient husband, grounded daughter, a chocolate lab and a crazy boxer. I work primarily in acrylics and mixed media.  I have a passion for colour and a strong interest in identity, purpose, values and meaning.
My signature style is steeped in imaginative dreams around the elements of identity, experience and self efficacy. Inspired by symbolism, I am presently drawn to balloons, crowns, hearts and ladders! You will find them scattered about the canvas. I am told that my portraits reflect the true essence of my soul at work. I love my soul – she is wild, free and high spirited – a strong and curious archetype with no boundaries!
I paint mostly of an evening with no plan in mind – layer upon layer until I get inspired to focus on the work at hand and where it might lead.  I paint directly from the tube – I feel more connected to my work when I do so; palettes frustrate me as do mixing up colours! My studio is usually one big mess but I am very much at home with it that way. I love to fill the room with music when I paint and you will often find a glass of my favourite red nearby! My studio is me.
Upon reflection, perhaps the greatest pleasure is not knowing who (or what) will stare back at me from the canvas and ultimately what wisdom it will bring. This is the most authentic and inspiring gift from my creative muse; the element of surprise. For me, that's living at the pinnacle of a creative life. And it's something we can all do….just trust your heart and follow the process. Or, follow your heart and trust the process!!
It's all in the interpretation – just like this abundant and crazy-good life!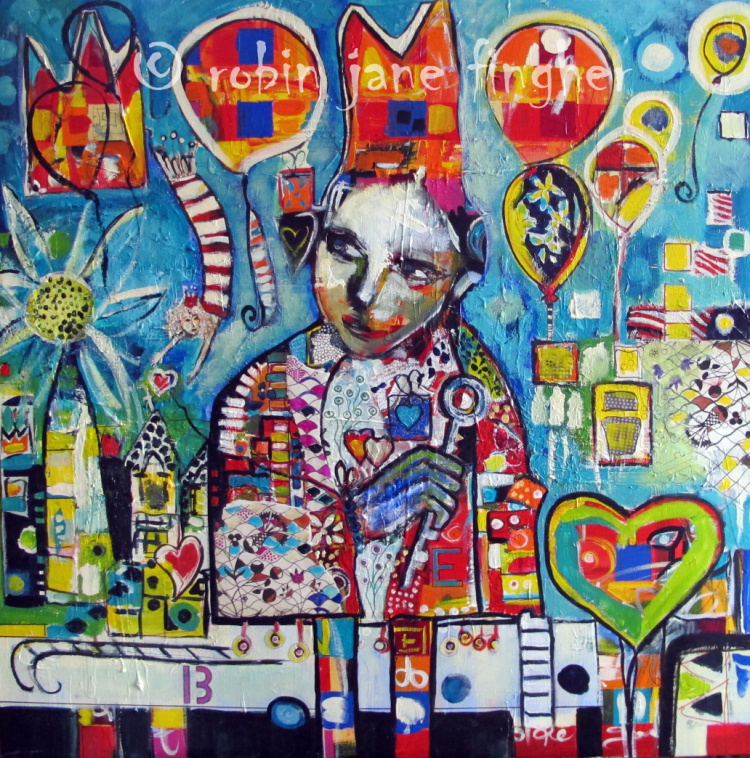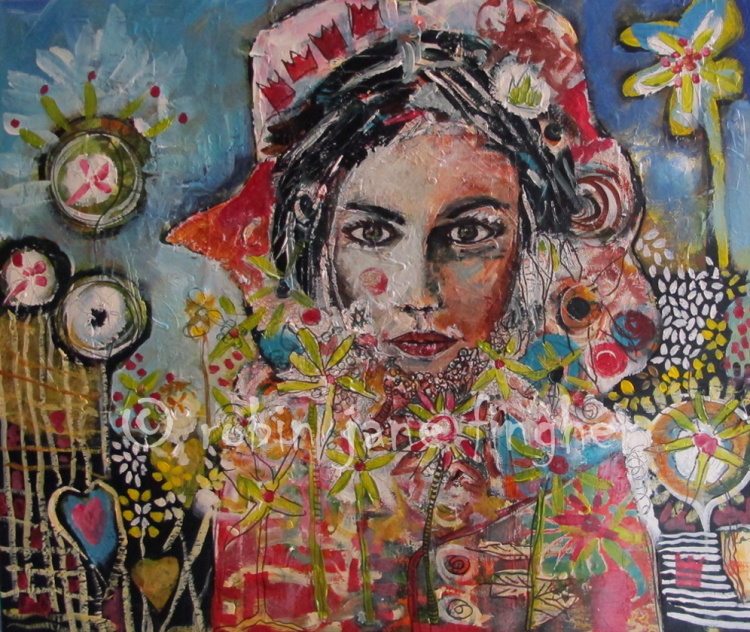 \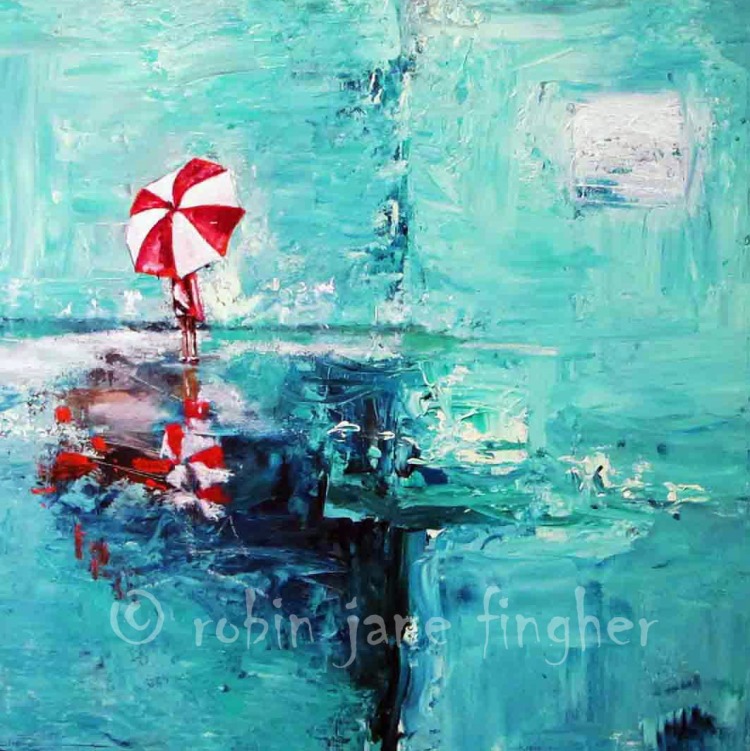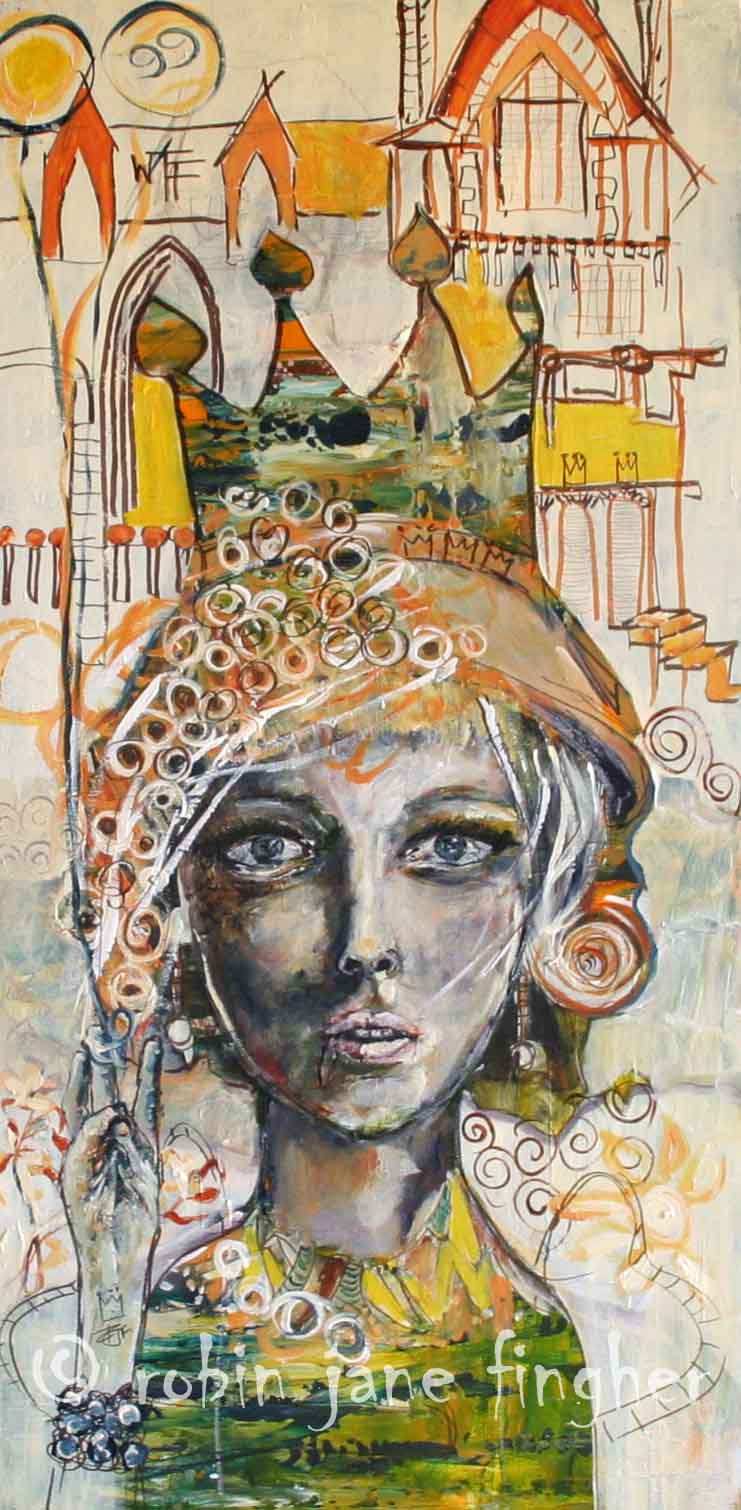 ---
Cori Dantini
Cori Dantini would love to dress like her paper ladies and explore the world in their skirts and buns and neat little boots, but she is far too practical for that. In fact, she spends much of her time in her studio, covered in a mosaic of ink stains and glue dabs, bits of wordy paper clinging to her slippers. And, as it happens, her studio is not located in an Italian villa, but in eastern Washington where she has returned to her hometown of Pullman to ply her trade among its rolling wheat fields.
After earning a BFA in painting from Washington
 State University and spending a couple decades fiddling with brushes, oils, pencils, markers, and most recently, the mouse attached to her computer, she has discovered an organic process involving layers and language. Any meaning found in her work comes from this process. She never begins a project with a message in mind.  Rather, the materials and her process are what do the talking. It is this mysterious, reciprocal quality of art that intrigues her and makes her think of her works as visual poems.
Fueled by coffee, muffins, and good black licorice, she goes in search of epiphany, in hopes that the moments she evokes will add layers to our daily lives.
…………………………………………………………………………
www.corid.etsy.com
www.coridantinimakes.blogspot.com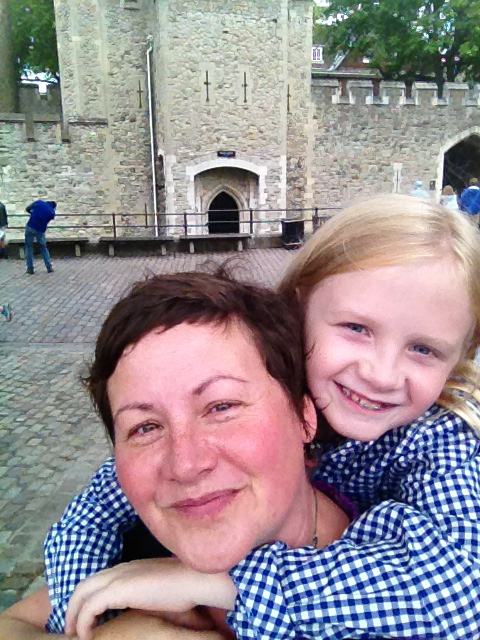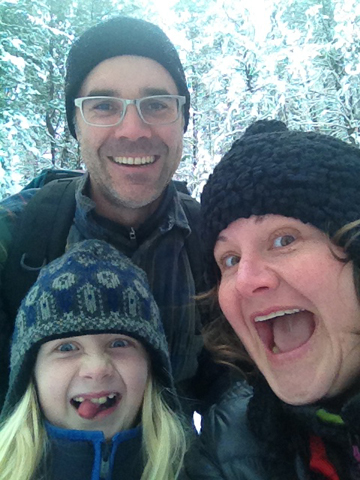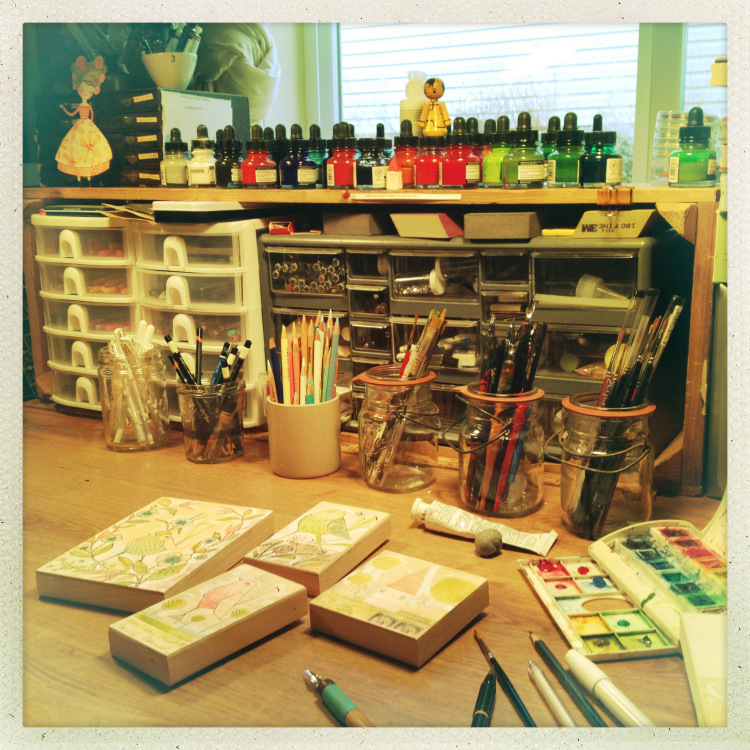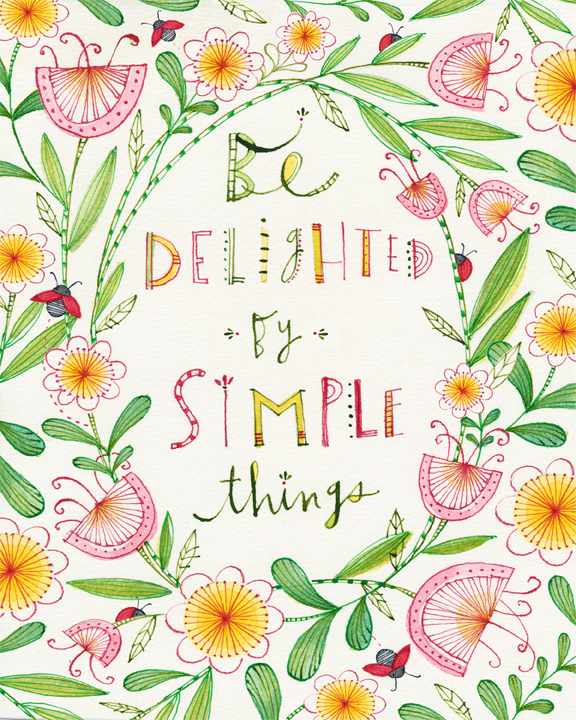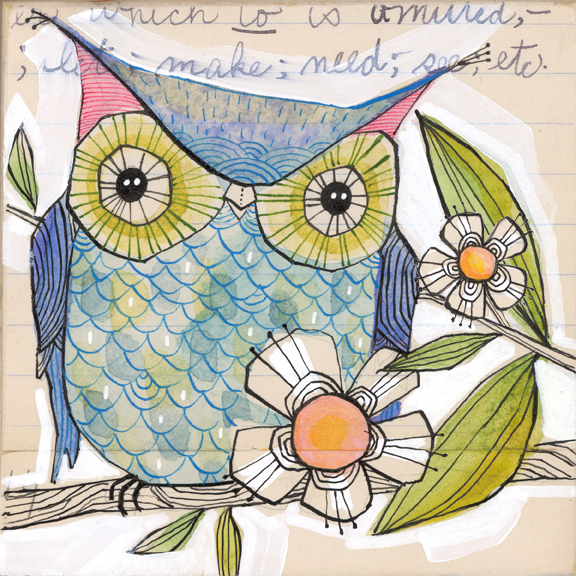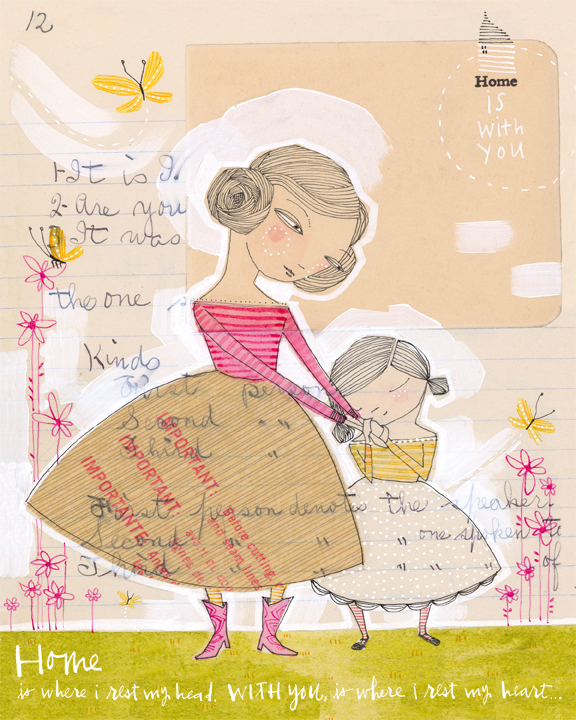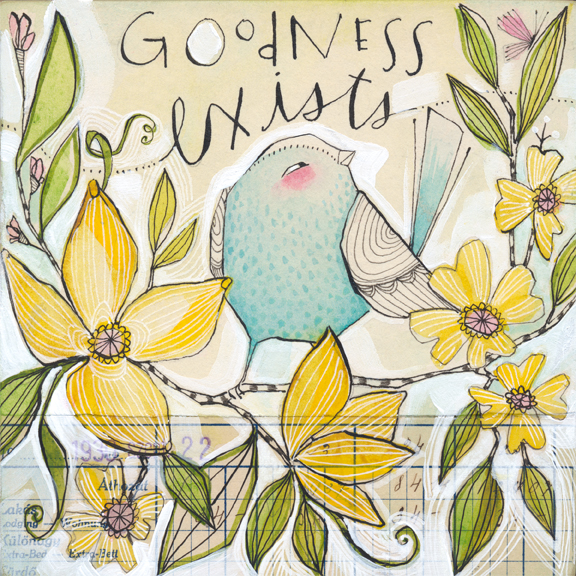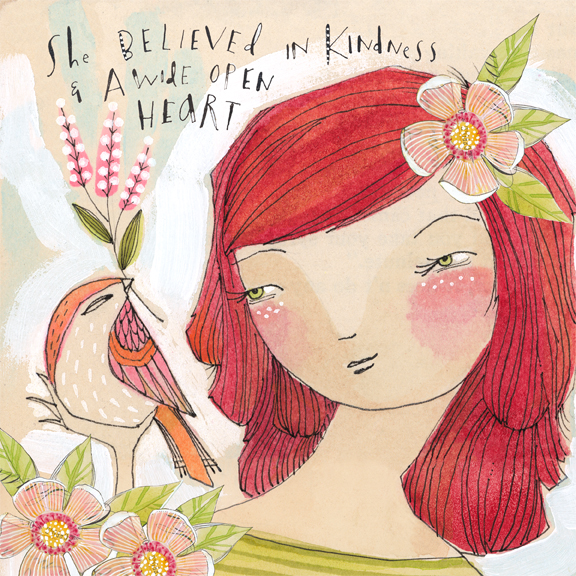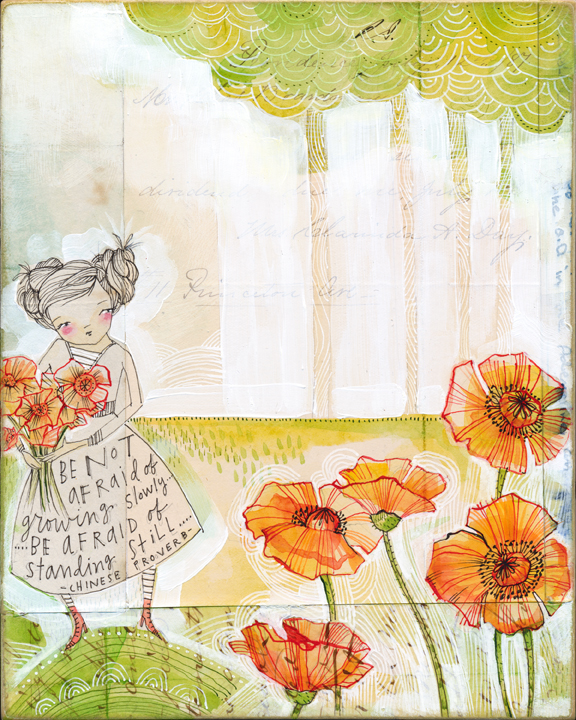 ---
Jane Davenport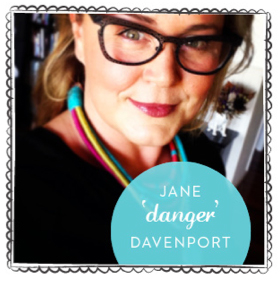 Jane 'Danger' Davenport is an internationally collected artist, prize-winning author, popular workshop leader and she loves to draw faces! Danger's online Art School is home to thousands of creatives from all around the world and her 'Whimsical Face' DVD with Cloth Paper Scissors has been a hugely popular since it's release.
Jane's artwork has featured in a wide array of media from The Wall St Journal to major motion pictures and her own stationery ranges. She designs signature art products for Artistcellar and Peerless watercolor, hosts Escape Artist retreats from Paris to 'The Nest', her studio in Byron Bay, Australia.
Her first Mixed Media book will be released on Jan 1st with Quarry.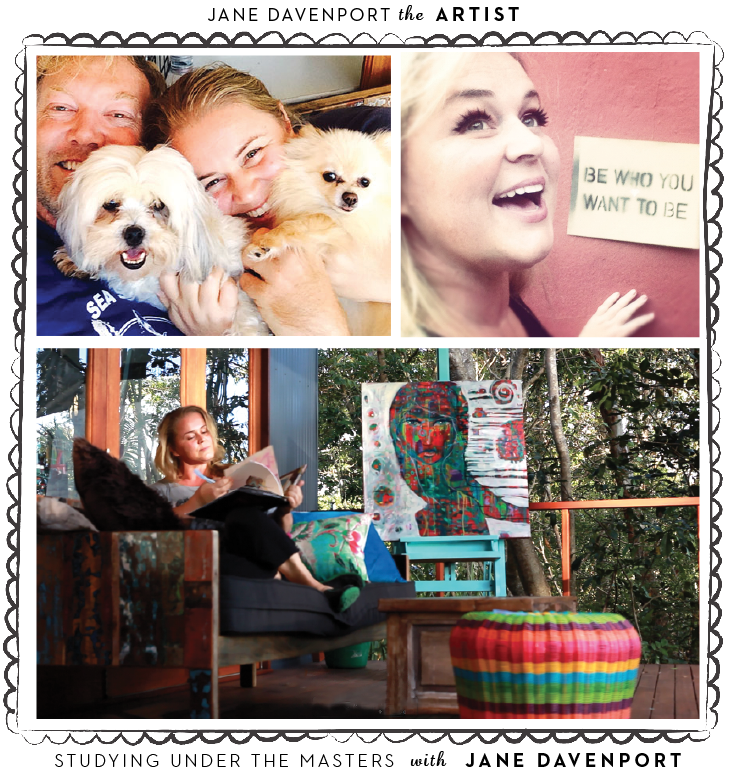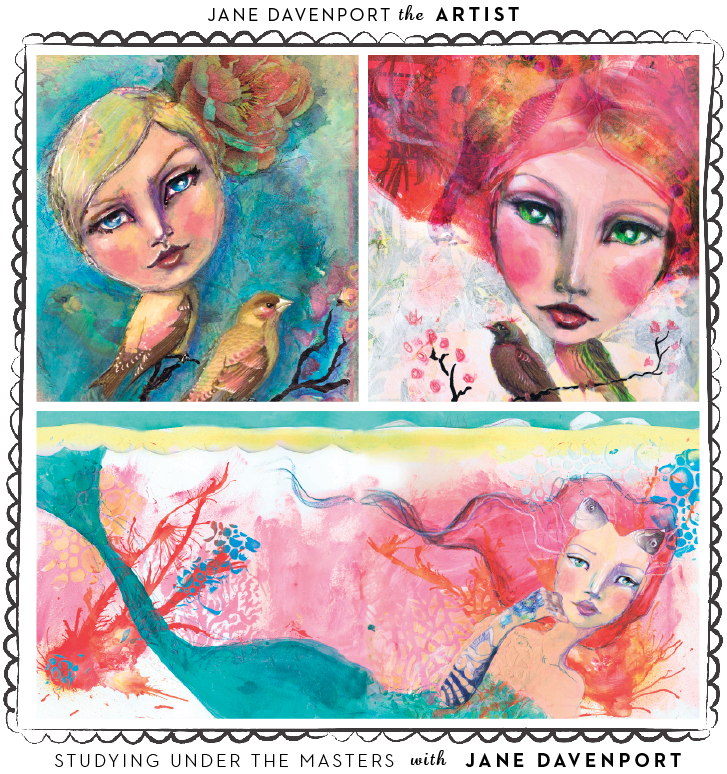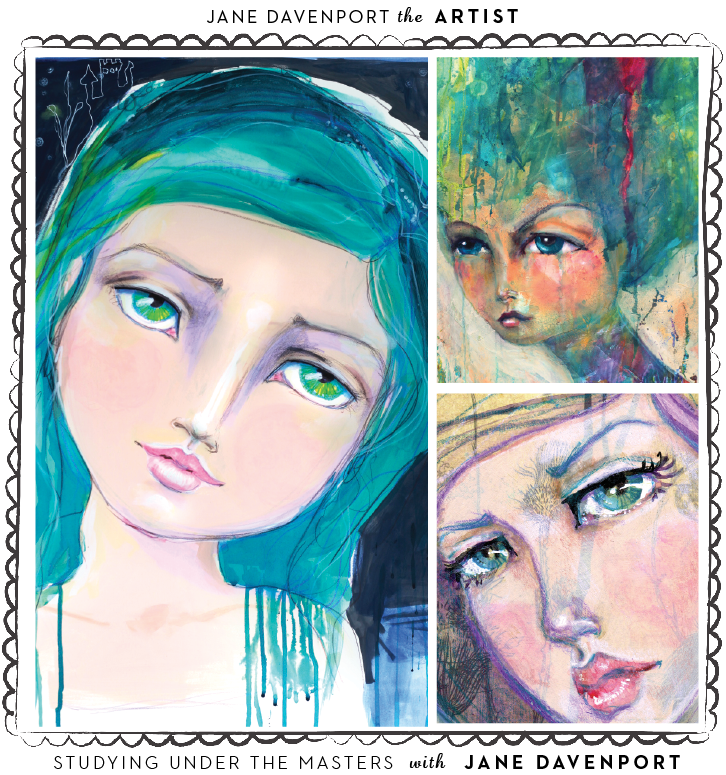 ---
Jeanne Oliver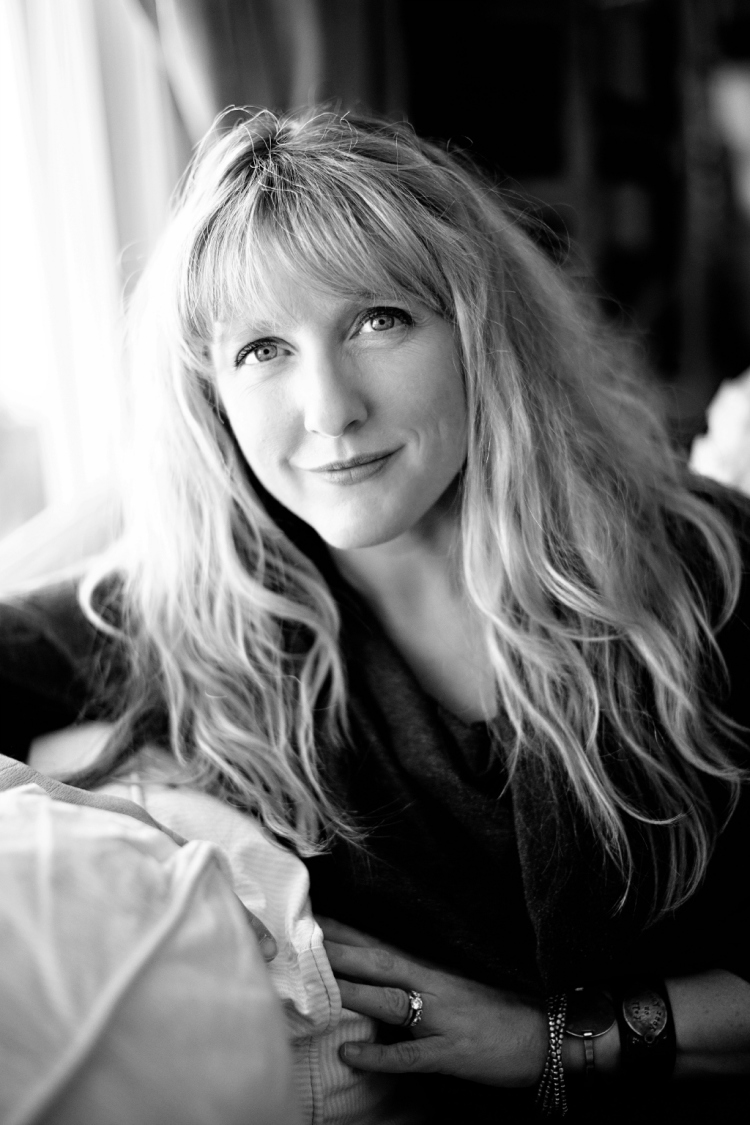 Jeanne is married to her dream maker, Kelly, and the mother to three funny and creative kiddos.  She home schools her children even though she has tried to get out of it a few times.  You can often find her hiking in her state of Colorado, making creative messes in her studio and finding an excuse to have another cup of coffee.
She speaks and teaches all around the country and sometimes she even gets to cross the pond.  She was told that she needed to find that one thing but she doesn't like listening to directions so she embraces many loves and that has given her a sweet mash up of family, art, decorating and fashion.  Connecting with women and sharing that each of us has been creatively made is one of her passions.   The Lord is showing her each day to trust in him and to put one foot in front of the other.

I am so glad that you are looking around my new creative network!  We wanted to create something that would hold all of our courses and allow the members to connect with one another.  We also wanted this online network to be a place that provided more than just paid for courses.  You will find free art, business and home videos and our current addition is our Creativity Takes Courage series. This is a free interview series with creative women/men from around the world.  I hope this site continues to grow and inspire.   Let's create and connect!
To get to know me better I would love for you to visit me on my blog www.jeanneoliverdesigns.com/blog/ and to see my creations at www.jeanneoliverdesigns.com.
Welcome and I hope you love the site!
We can also connect through: