I have often thought that it is almost impossible for my children to understand how blessed they are.
They have walls that protect them at night, a refrigerator full of food, blankets that keep them warm and clothes that cover their sweet bodies.
They are loved and wanted.
They have everything they need and much that they want.
Most of us do.
They have parents to care for them, aunts and uncles that adore them and grandparents that spoil them.
What if they didn't?
What if their parents had died from HIV?
What if they had HIV?
What if there was no one to make sure they were safe each night and fed each day?
Who would come along and care for them?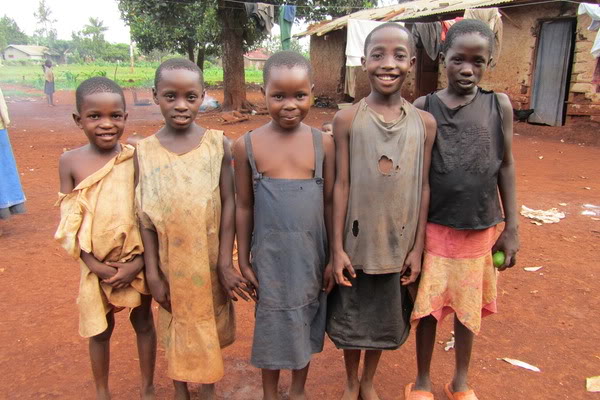 This is a reality that I doubt anyone reading this has to worry about..but it is very real to so many children that Barb is trying to help.
Barb is the mother of one of my dearest friends and she is doing something incredible.
Matthew 25:35-40
For I was hungry and you gave me something to eat, I was thirsty and you gave me something to drink, I was a stranger and you invited me in,  I needed clothes and you clothed me, I was sick and you looked after me, I was in prison and you came to visit me.'
"Then the righteous will answer him, 'Lord, when did we see you hungry and feed you, or thirsty and give you something to drink?  When did we see you a stranger and invite you in, or needing clothes and clothe you?  When did we see you sick or in prison and go to visit you?'
"The King will reply, 'Truly I tell you, whatever you did for one of the least of these brothers and sisters of mine, you did for me."
Barb is doing that.
She is doing and moving and providing and loving and caring and blessing and protecting sweet children that have NO ONE ELSE!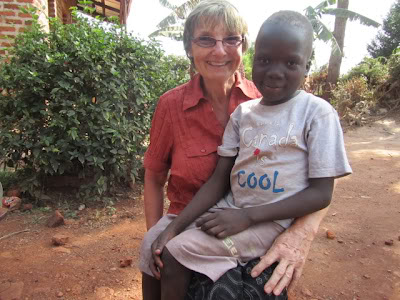 Barb is building an orphanage for children.
This grandma from the US started by making banana bread to raise money for these children.
And guess what….she has built her orphanage and she even has a well.
A well!
What we take for granted is a precious gift to these children and this community.
Barb can not move the children into the orphanage until the wall surrounding and protecting the orphanage is finished.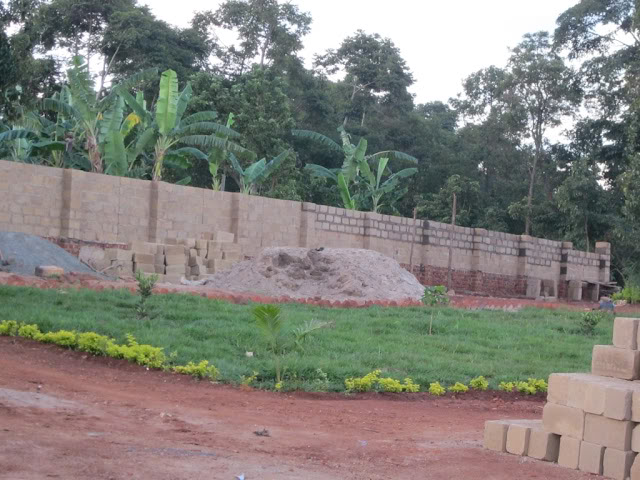 She needs our help.
I know you guys.
You have the most amazing hearts.
I see it everyday in the emails I get and the comments you leave.
I am asking you to do something incredible for Barb and for the children whose lives will be changed by this HOME!
What would our lives be like without home?
Without protection and comfort?
Please join me in giving to finish this wall.
Here is what I am asking:
1. Leave a comment on this post encouraging Barb on this journey
2. Facebook Barb's site and how your friends can give
3. Tweet about Barb and what she is doing
4. Blog about it
5. Go to Barb's site and give WHATEVER YOU CAN AFFORD…nothing is too small. Nothing!
6. Share with me on this post how you are helping to spread the news about finishing this wall!
I would like to do something to thank you for spreading the news.
I would like to have a random drawing with each person that shares about the wall and give over $500 of merchandise from my shop.
I know you don't need this as an incentive but I wanted to celebrate all of you and your generosity.
We can do this!
We can!
If we all give a little and share then your friends will be giving…and then their friends and it goes on and on!
You can read Barb's blog HERE.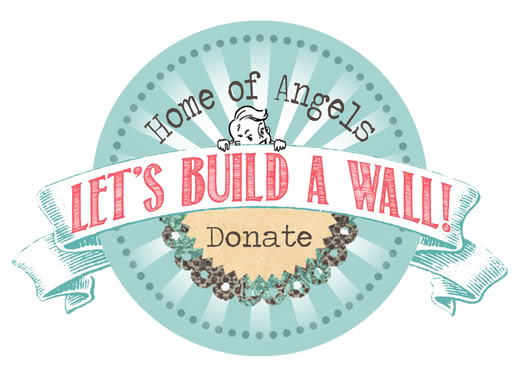 (My friend April Meeker designed this button.  Please feel free to take it and share it on your blogs/Facebook etc with a link to donate. Thanks April for sharing)