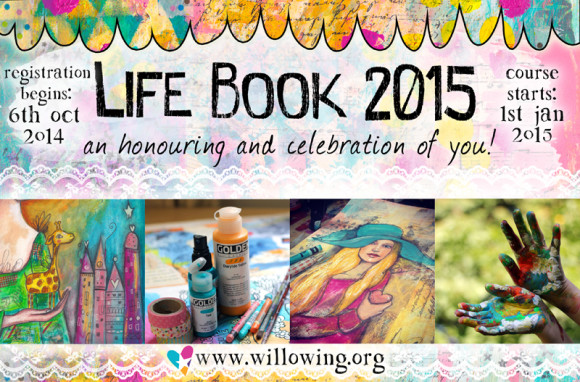 Good morning!
I have some exciting news this morning and I hope you will be excited too and want to join me.
I am one of 25 teachers that will teaching in Life Book 2015!
This is an online art course that gives you new art technique and inspiration videos each month for a whole year.
So many of the artists teaching are women I know personally or women I admire for their creativity.
It is an honor to be included with so many talented and successful artists.
Registration will open on October 6th but you can check out all of the details and teachers now by going HERE.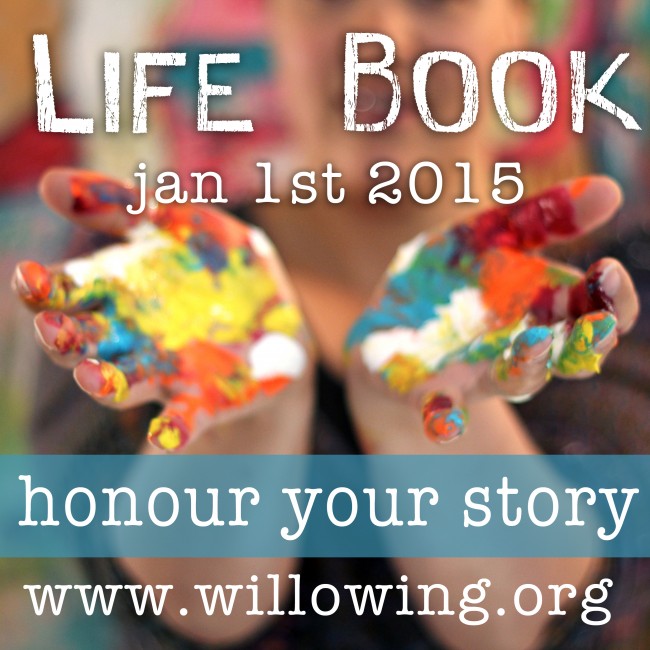 I can't wait to share with you my journal pages celebrating the lights and shadows of who we all are.  I love that I also get to talk with you about how I celebrate the day to day, find my gratitude in the midst of disappointment and my biggest tip that has helped me learn how to celebrate and the gratitude.  I will have print out quotes, prompts and more!
Each month will be full of inspiration to keep your creativity on track throughout the year.  I am just as excited to learn from the other artists as I am sure you are!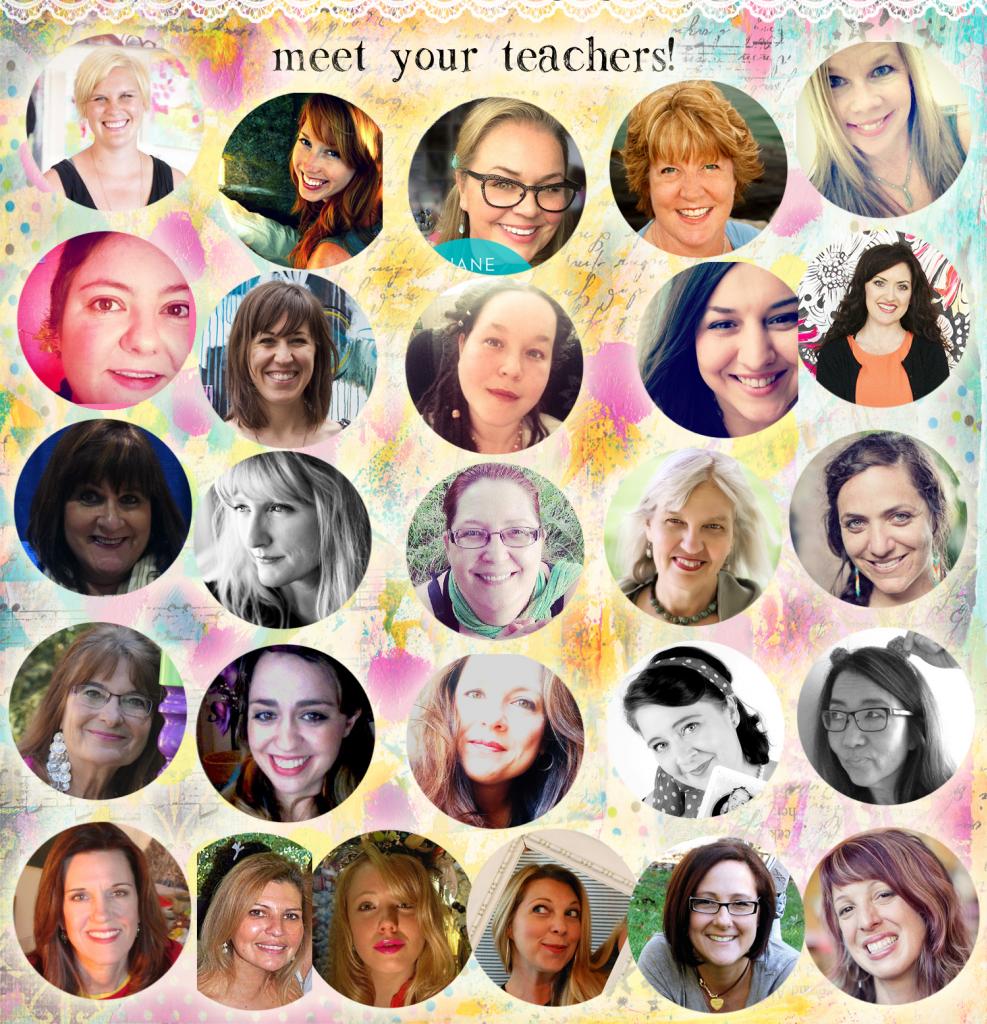 Look at all of these artists!
So exciting!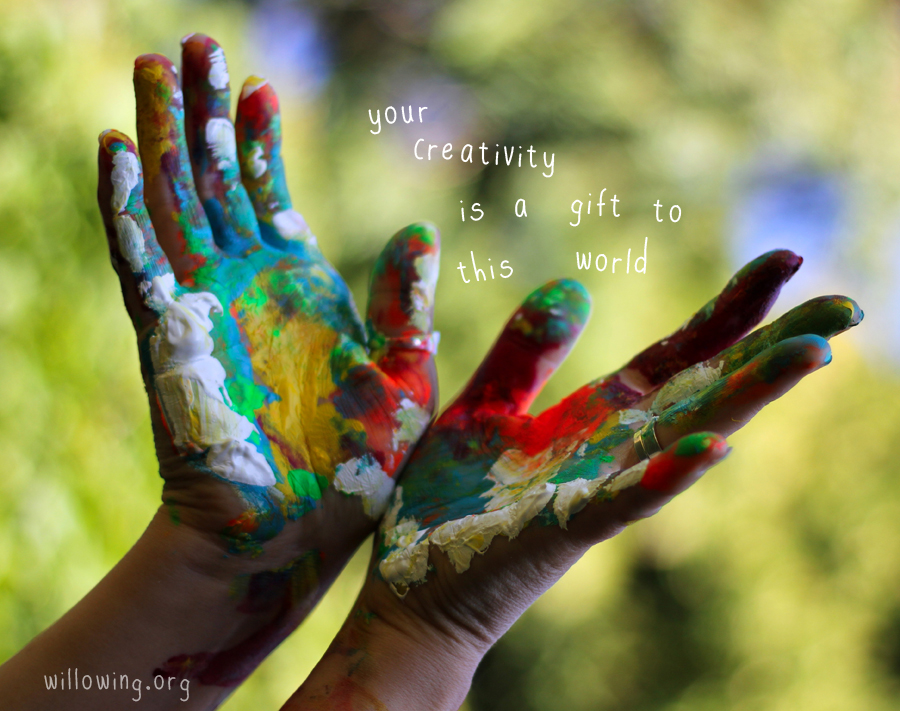 Who would love to win a spot in this one year course?
I get to giveaway ONE SPOT and to enter all you need to do is:
* leave a comment on this post telling me what keeps your creativity on track or what you would like to get out of Life Book 2015
For additional chances:
* Facebook THIS blog post
* Pin THIS post to Pinterest
* Blog about the course and link THIS post
Each time you do one of the above please come pack to THIS post and let me know and you will get additional entries for each time you share about the course linking to this blog post.
Want more chances to win a spot?
Tomorrow go check out the blog of Andrea Gomoll for an additional chance to win!
Here is a complete list of the teachers and all of their links so you can have additional chances to win and to get to know them better.
8th September 2014 – Tamara Laporte –  http://www.willowing.org/
9th September 2014 – Jane Davenport – http://janedavenport.com/
10th September 2014 – Joanne Sharpe – http://joannezsharpe.blogspot.co.uk/
11th September 2014 –  Jenny Lee Wentworth – http://jennyleewentworth.blogspot.co.uk/
12th September 2014 –  Violette Clark – http://www.violette.ca/
13th September 2014 –  Chris Zydel – http://creativejuicesarts.com/
14th September 2014 –  Danielle Donaldson – http://danielledonaldson.com/
15th September 2014 –  Effy Wild – http://effywild.com/
16th September 2014 –  Flora Bowley – http://braveintuitiveyou.com/
17th September 2014 –  Alisa Burke – http://alisaburke.blogspot.co.uk/
18th September 2014 –  Rachael Rice – http://rachaelrice.com/
19th September 2014 –  Jeanne Oliver – https://www.jeanneoliverdesigns.com/
20th September 2014 –  Andrea Gomoll – http://andrea-gomoll.de/
21st September 2014 –  Kristin van Valkenburgh – http://www.kristinvanvalkenburgh.com/
22nd September 2014 –  Jill K. Berry – http://jillberrydesign.com/
23rd September 2014 –  Alena Hennessy – http://www.alenahennessy.com/
24th September 2014 –  Juliette Crane – http://www.juliettecrane.com/
25th September 2014 –  Jenny Doh – http://blog.crescendoh.com/crescendoh/
26th September 2014 –  Mati Rose McDonough – http://www.matirose.com/
27th September 2014 –  Patti Ballard – http://www.pbsartstudio.com
28th September 2014 –  Lynzee Lynx – http://lynzeelynx.com/
29th September 2014 –  Roben Marie Smith – http://www.robenmarie.com/
30th September 2014 –  Andrea Schroeder – http://www.creativedreamincubator.com/
1st October 2014 –  Lynn Whipple – http://www.lynnwhipple.com/
2nd October 2014 –  Donna Downey – http://www.donnadowney.com/