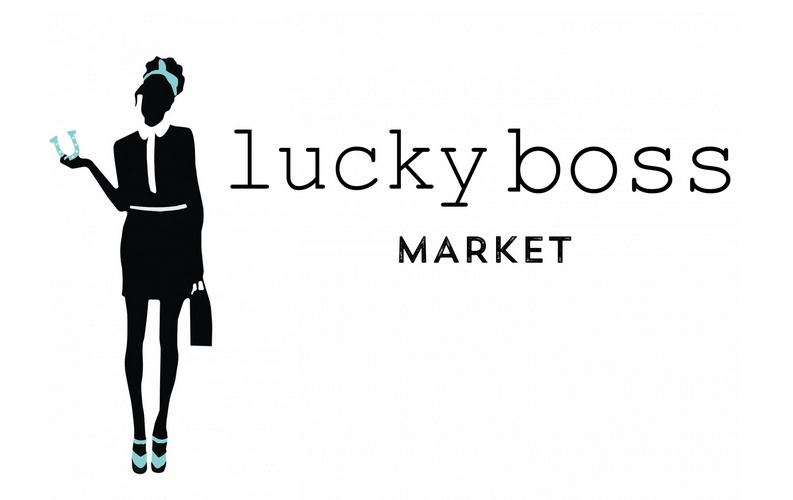 One of my favorite creative geniuses has just done it again!  My friend Reni of Bliss & Tell Branding Company has just come up with the most AWESOME idea for all of you that are just starting your business, re-branding your business or wanting to take your business to the next level!  Reni has helped us again and again with branding our business and her eye for design and helping you to see what your business brand can be is spot on.
You will want to read through everything because Reni is offering MY READERS $100 off one of her brand-set collections (normally $599).  Special code at the bottom of this post!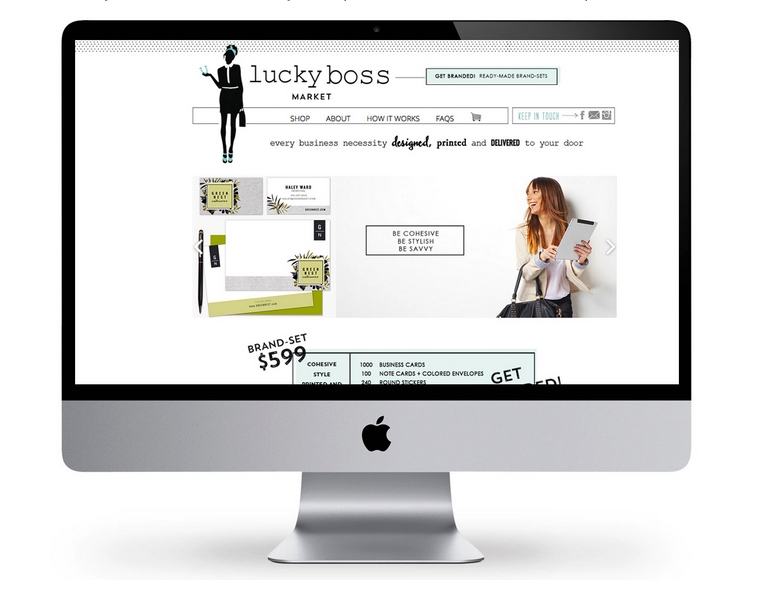 Here is Reni to tell you all about her newest creative product…
the concept is simple.  BLISS AND TELL BRANDING COMPANY  has designed beautiful and successful brands for nearly 5 years and has grown into a full-service design + branding studio.  so, of course…we combined our eye for design and the idea of a "one-stop-shop"  to deliver accessible & affordable printed pieces right to your door.  we've done all the work for you…and now you can finally "GET BRANDED' in a smart, affordable and stylish way.  you no longer need to stress about working with a graphic designer, and then getting those designs to a printer for your business cards, and then going somewhere else to get stickers made,  or figuring out where to order a custom rubber stamp , and then looking for a local computer geek to code a blog for you. UGH!  like…don't you want to just focus on running your business?  well, now you can. (for less than $600 bucks!)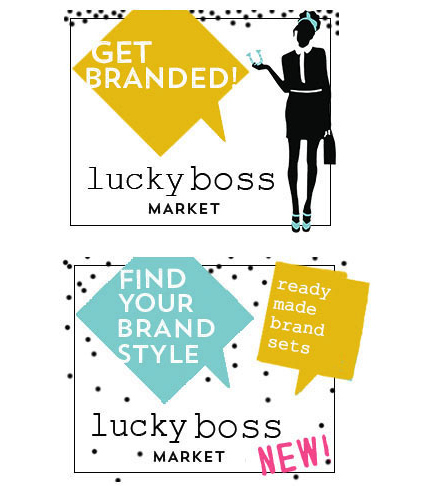 the newly launched LUCKY BOSS MARKET collection consists of 11 different brand-set styles.  within each brand-set are 5 color options, different type-set (font) options and lots of other cool goodies to consider (like a matching web/blog site…for real…fully cohesive and installed)  so while you're still refining your product/services, and if you're not quite ready to dive-in to the commitment of 'full branding' or maybe you just need to stick within a budget — LUCKY BOSS MARKET is your answer….are you ready?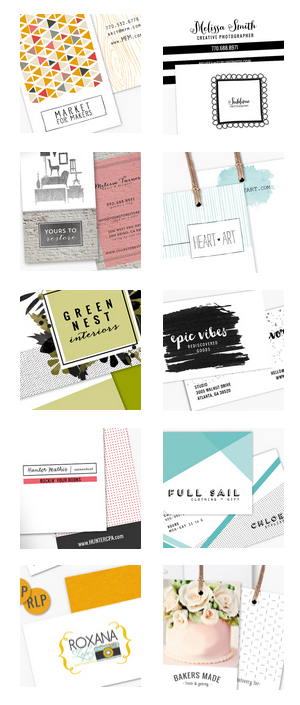 Reni has created beautiful logos and stamps for our company and her designs have helped us again and again to share the heart behind our products.  Working with a designer has been one the best decisions we have ever made regarding our business and I am excited for all of you that you can now get such beautiful branding packages!
To receive $100 off one of her brand-set collections (normally $599) use code LUCKY100 at check out!
Thank you so much Reni for creating such gorgeous product and being so generous with my readers!