A little over 8 years ago we moved into our brand new home.
I am an older house kind of girl so a new house means lots of work to bring even a touch of character.
We have spent years adding built in bookshelves, beadboard, wainscoting, crown molding etc.
We have changed out lots of lighting and have tried to create little nooks around this home of ours.
The first room we painted over 8 years ago was Madolyn's nursery.
It really was such a pretty nursery.
We had custom sage toile roman shades and bedding made.
It was pink and sage and so sweet.
We also had big girl bedding made to help the room grow with her.
After 8 years we knew it was time for a change.
At first I was coming up with all these ideas for her room.
I was thinking blues, greys, creams and whites. I was thinking a crystal chandelier and linen bedding.
The thing is that Maddy was all for it and she does love blue….but….I knew that the room was for me not her.
I started to really think about her and her personality.
I decided to go a completely different direction and I scratched all my other ideas.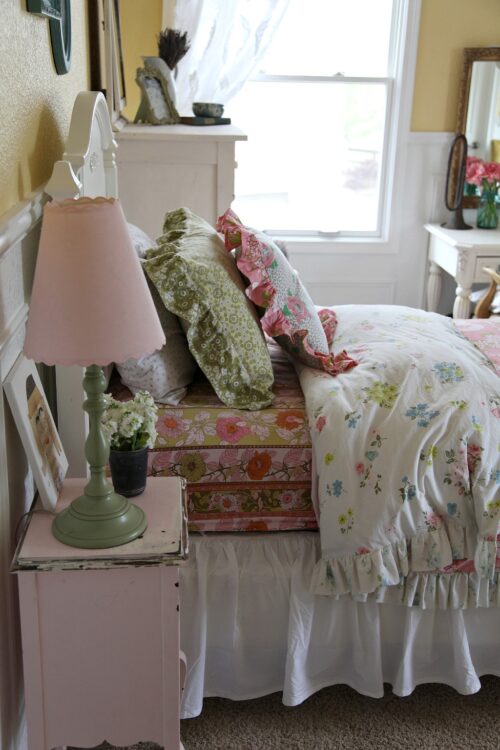 We started putting yellow paint samples on the wall.
Maddy and I spent a lot of time looking at vintage fabrics and pulling our fabrics together.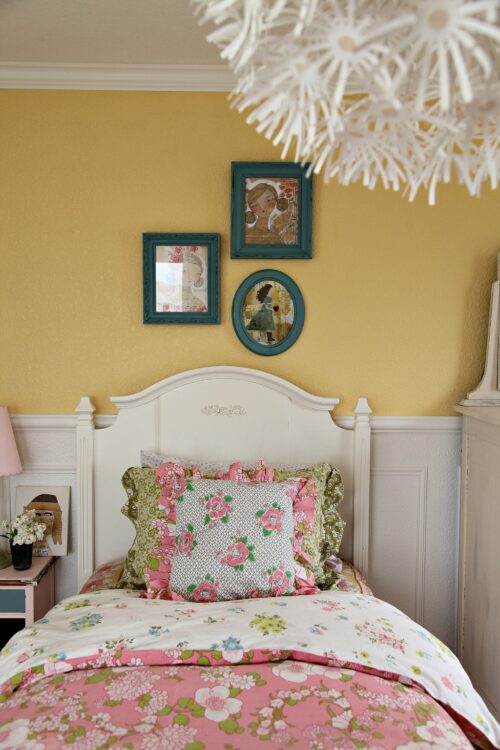 A few trips to The Barn followed.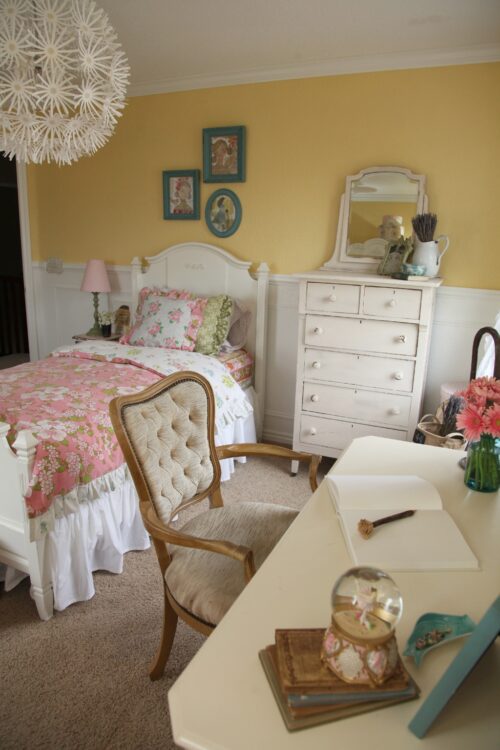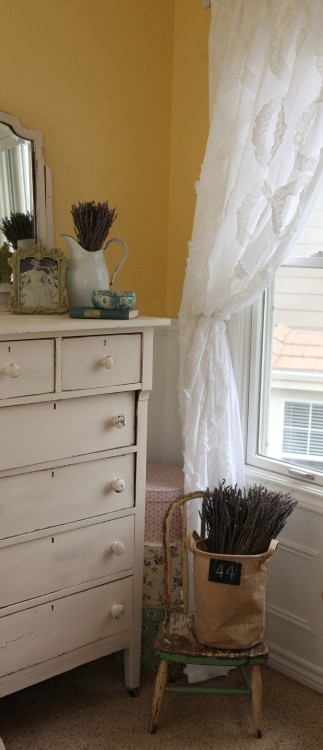 Her very favorite color, turquoise, would be on display.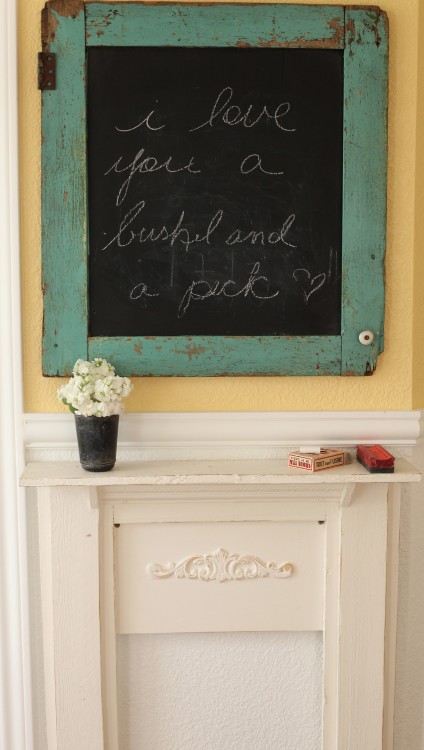 We had to recruit daddy to do some woodwork and then I followed up with many (many) coats of white paint.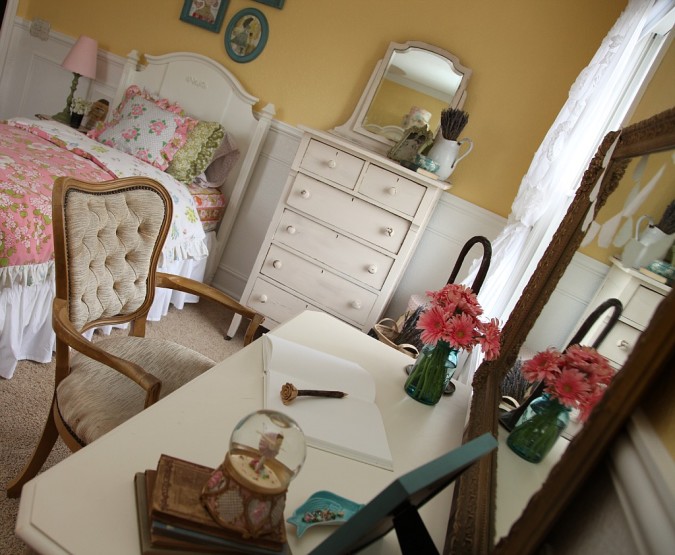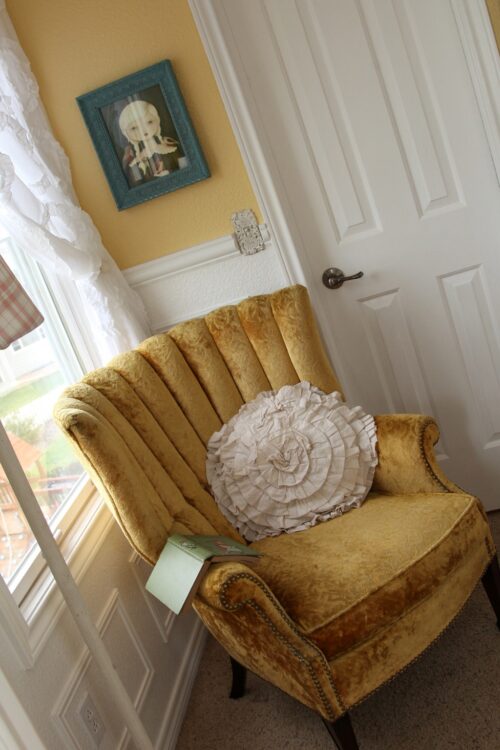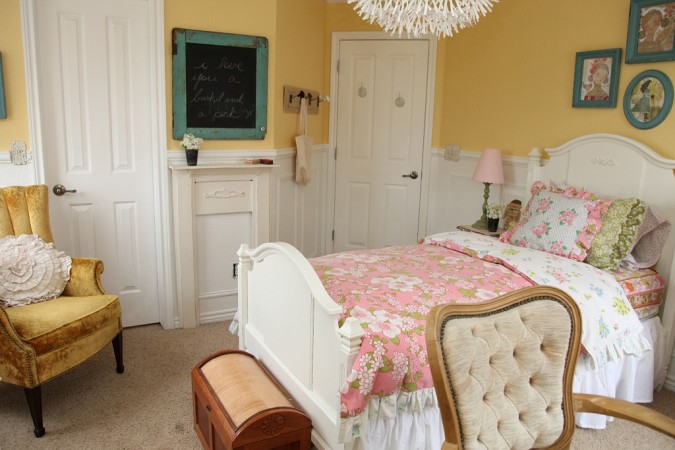 The icing on the cake for Maddy was the lighting that she had picked out.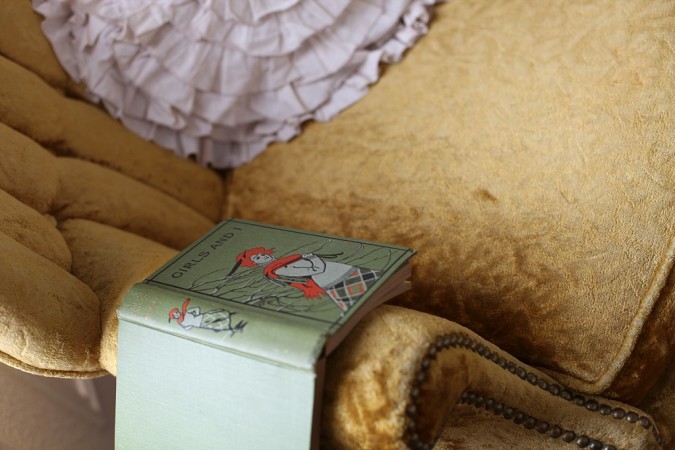 At night the shadow of flowers covers her walls and ceiling….and she couldn't be happier.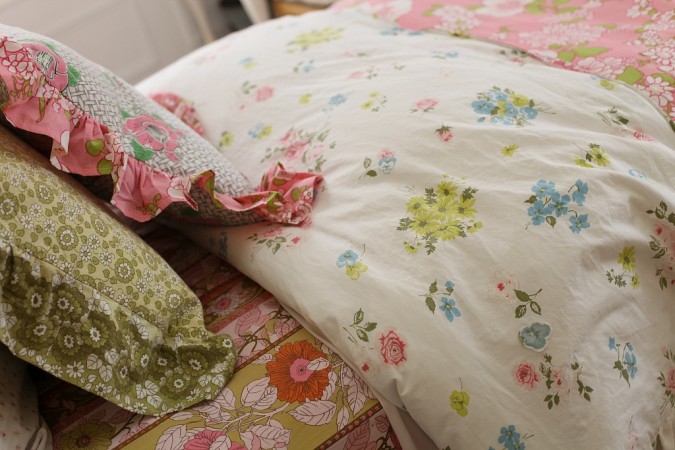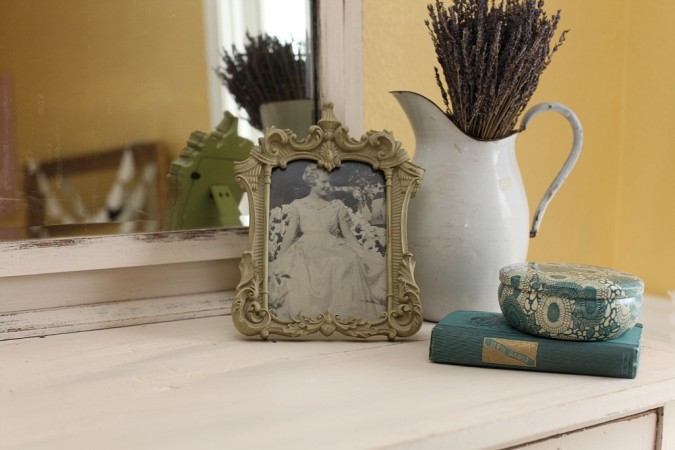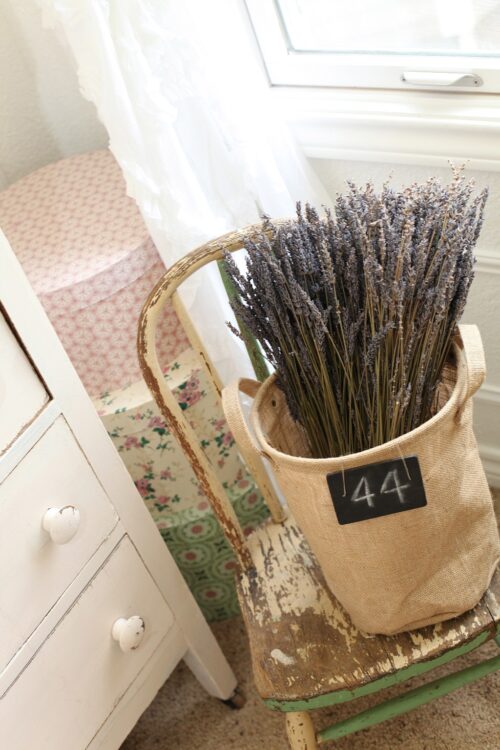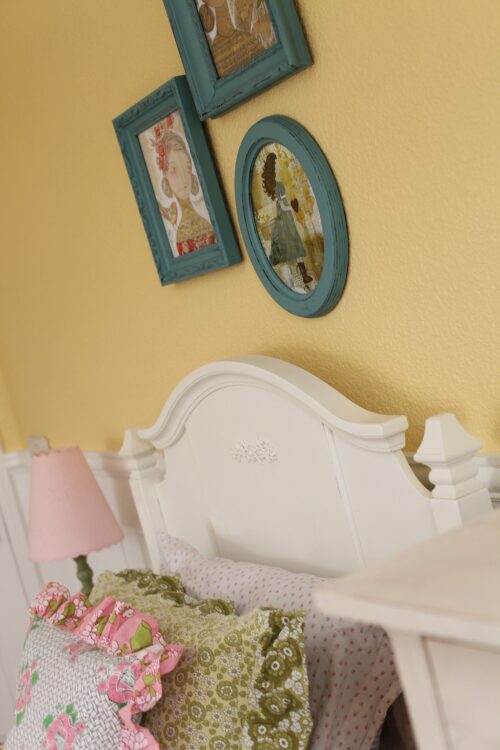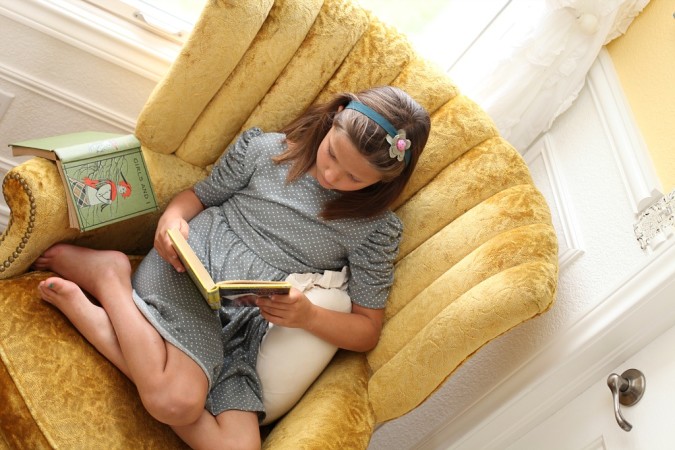 We are all in love with her room and how it turned out.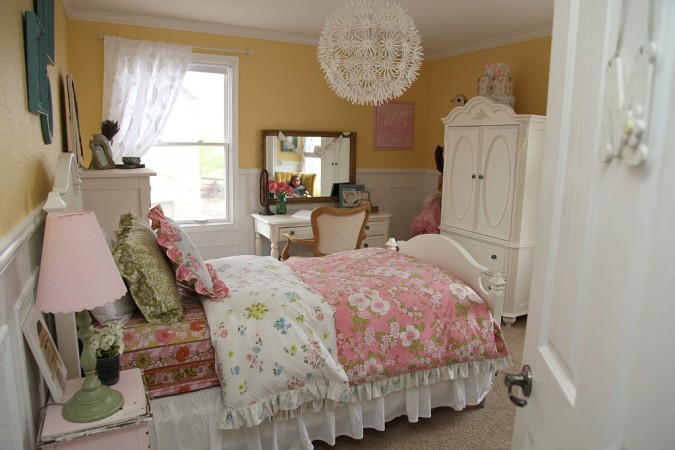 It is completely her…just the way we wanted it!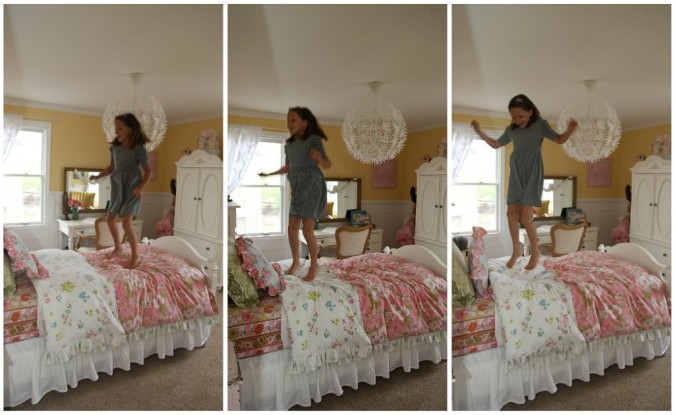 I now have two jealous boys that are anxious to have their rooms redone:-)
I have linked up to my friend Jen's linky party.
Check out the other rooms that have used molding to make huge transformations.