We have the most incredible men and women that are a part of Team JO! They do so much behind and in front of the scenes to serve our customers and to support me. All that we put out into the world would not be possible without these incredible and talented team members.  The newest member of our team is
Diane Reeves
and you will see her whenever you come to a live workshop at our home and studio, she will be helping with styling for magazine and blog content and she will be helping me make sure that our newsletter and blog content serve you better than ever before.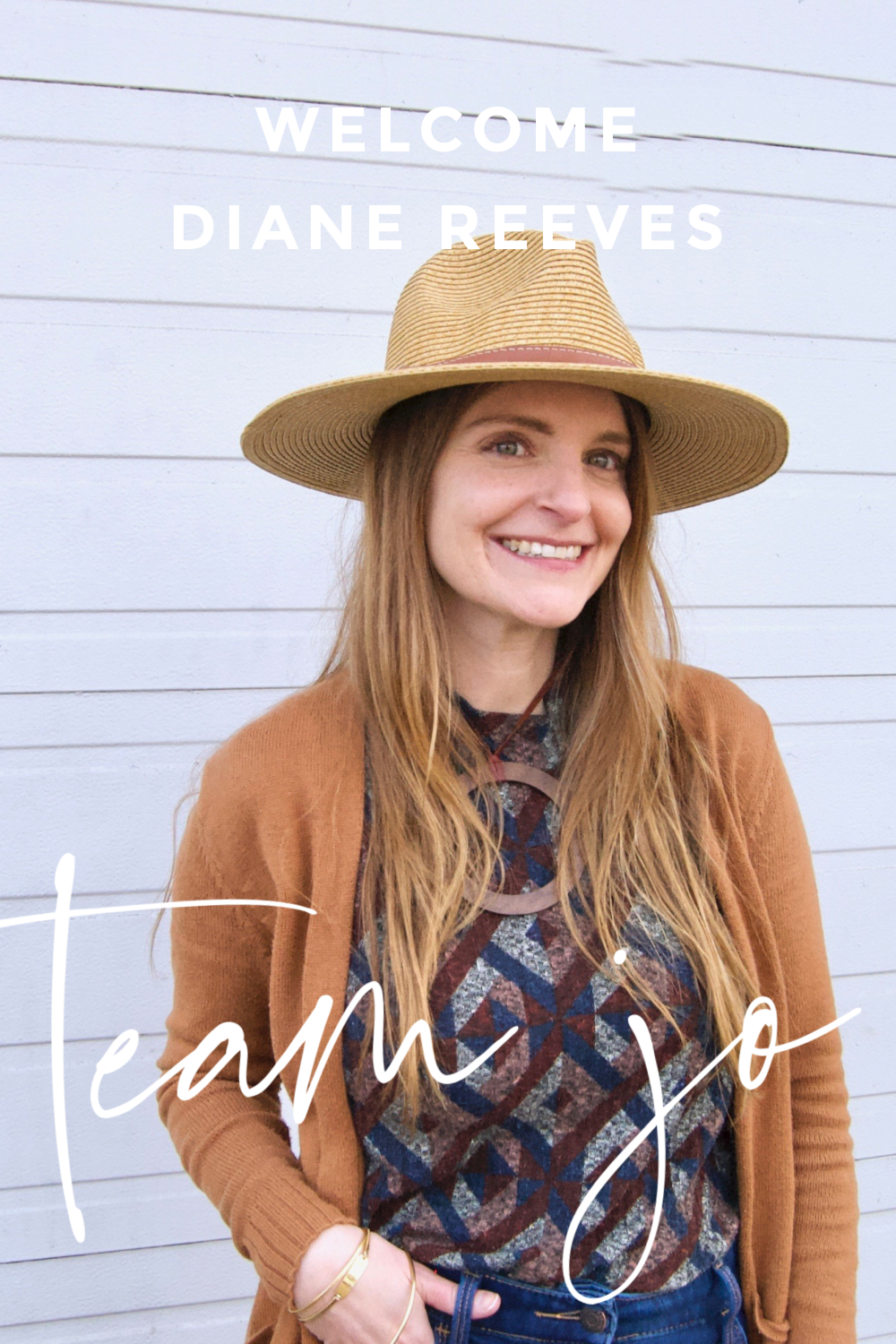 Let's start with my guilty pleasures: I love books about decorating (my husband would say I like decorating with books about decorating), I basically collect interior design magazines, and I swoon over beautifully written and illustrated children's books.  I find myself most inspired by architecture both grand and modest, nature both soft and severe (I have a rock and stick collection I think of as little divine sculptures), and the places I've lived for the stories they hold.  Someone said once that "Beauty is my food" and that could be my mantra.
I have five children, from 15 years old to 1 year old, and I'm married to a charming and creative entrepreneur and writer (who wrote the "charming" and "creative" part of that sentence and insists on the Oxford Comma).
I grew up mostly in Texas, where I learned to do things my own way, spent a few years in St. Louis, a city I thank for teaching me to love cities, and with my family I currently live in Colorado Springs, where I love the seasons and I'm finding I love the high-desert.
I'm an ISFP (I know, so 90's), but on my list is to discover my enneagram, so I can get caught up with the 2000's.  I'm an aspiring painter and have recently returned to school to study Interior Design (recognizing now I shouldn't have changed my major from Interior Design in college).  I think grocery shopping must be the worst thing ever, not counting moving cross-country or putting the groceries away.  I hope, maybe more than anything else, to travel more in the future.
And, I am so very happy to be a part of the Jeanne Oliver team!