| Images provided by Christa Parodi and Andrea Garvey and Kathi Graves|
I live in a creative world that has predominately been created, supported and sustained by women. I am constantly reminded how much of a powerful impact we have when we work with one another. It has been through these collaborations with other women that I have not only found my way in this creative business but have been able to thrive because of their support system. I always remind people that in life and business…we cannot do it alone. We need one another. We need community.
As we were planning our past two Creatively Made Business |Castle Rock, Colorado workshops I reached out to a handful of successful and heart built women-run businesses to ask them to collaborate with us as sponsors. Almost instantly each responded with the most beautiful yeses!
As the days were quickly approaching for the event I not only received their gifts for each of the attendees but I also received their emails, private messages and texts sharing their encouragement and hope for each woman attending. They genuinely cared about each woman, each business and each dream that would come together for the workshop. This is the truest heart of community and one of the many blessings of how powerful women can be when we support and encourage one another.
As I was putting together each basket for the business owners I was completely overwhelmed with the attention to detail and love each business bestowed. It was such a blessing to not only add the sponsors to what I was providing the women but to share with them the HEARTS behind each business that had gifted them so generously.
In return, each woman celebrated each sponsor on social media and our hope is to become customers to each brand. Each of these businesses not only carry products I use but are also women I admire. I hope you will join me in supporting each of our sponsors for our Creatively Made Business workshop.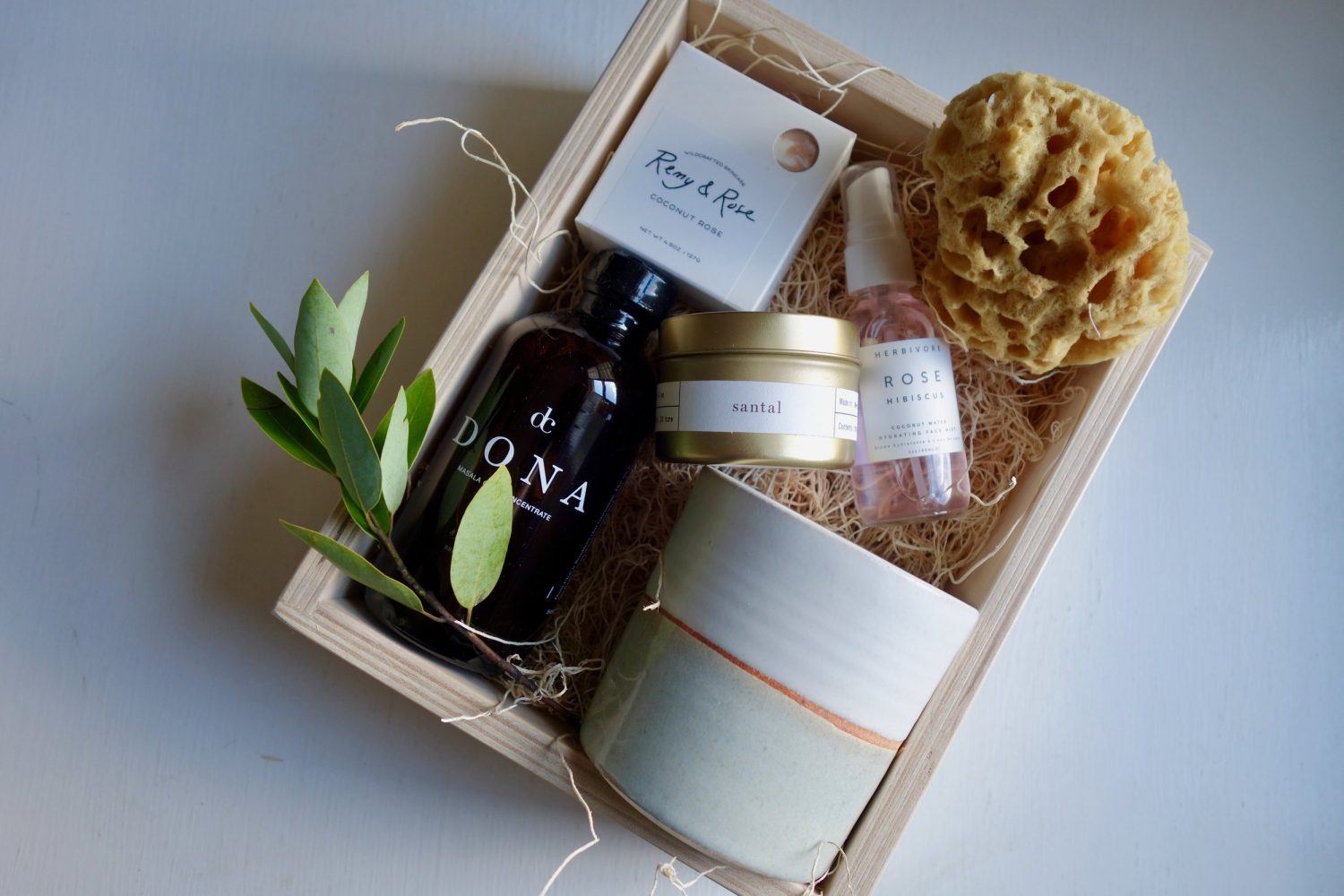 Katelyn curates gorgeous gift boxes with artisan and local products.  If you teach on our creative network you most likely received a box from them after your course went live. This is one of two companies that are our go-to gift suppliers that express to our teachers how much we love and appreciate them. We have also had Manofatto send gift boxes to many men that we work with and they have always reached out telling us how classy the gift was and that they were surprised to receive something so special. Men need to be loved on too!
"Manofatto is slang for handmade in Italian. My great Aunt Antonietta, who lived to be 100 years of age from Puglia, Italy, taught it to me. She said it to me constantly as she swatted me around the kitchen, and explained all of the glorious things she produced "manofatto."

| Images provided by Christa Parodi and Andrea Garvey |
 |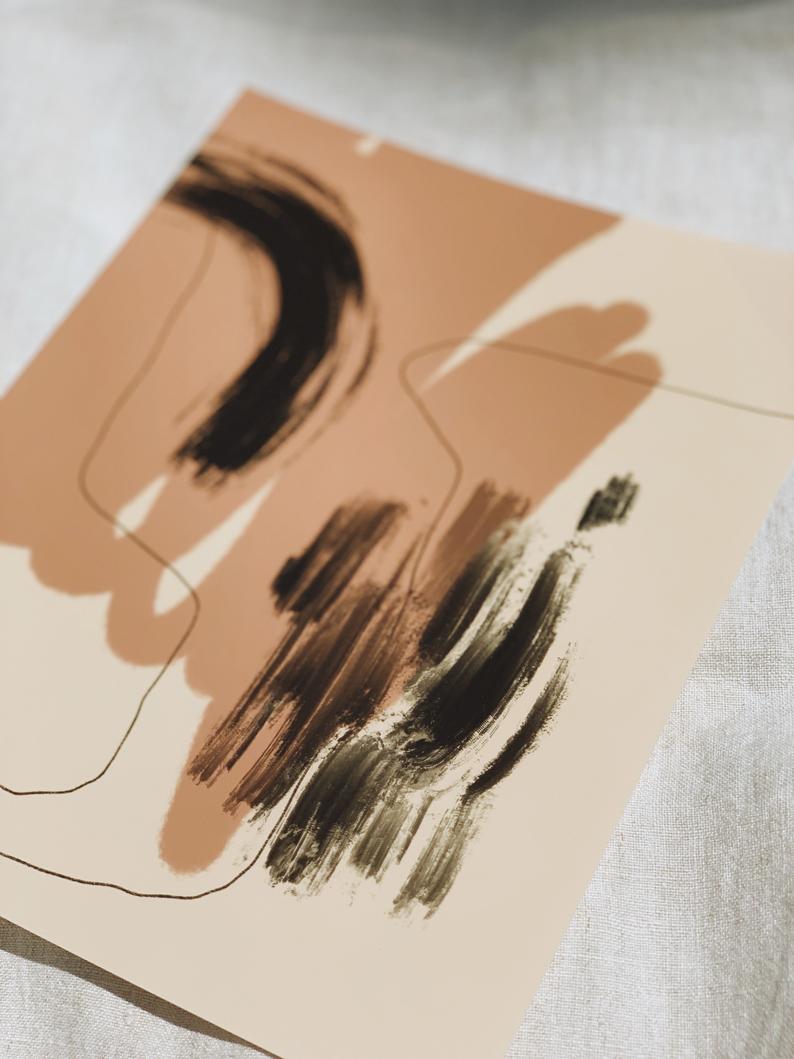 "I'm a 21 year old graphic design student from Long Island, NY! Lover of art, thrifting, photo styling and visual content."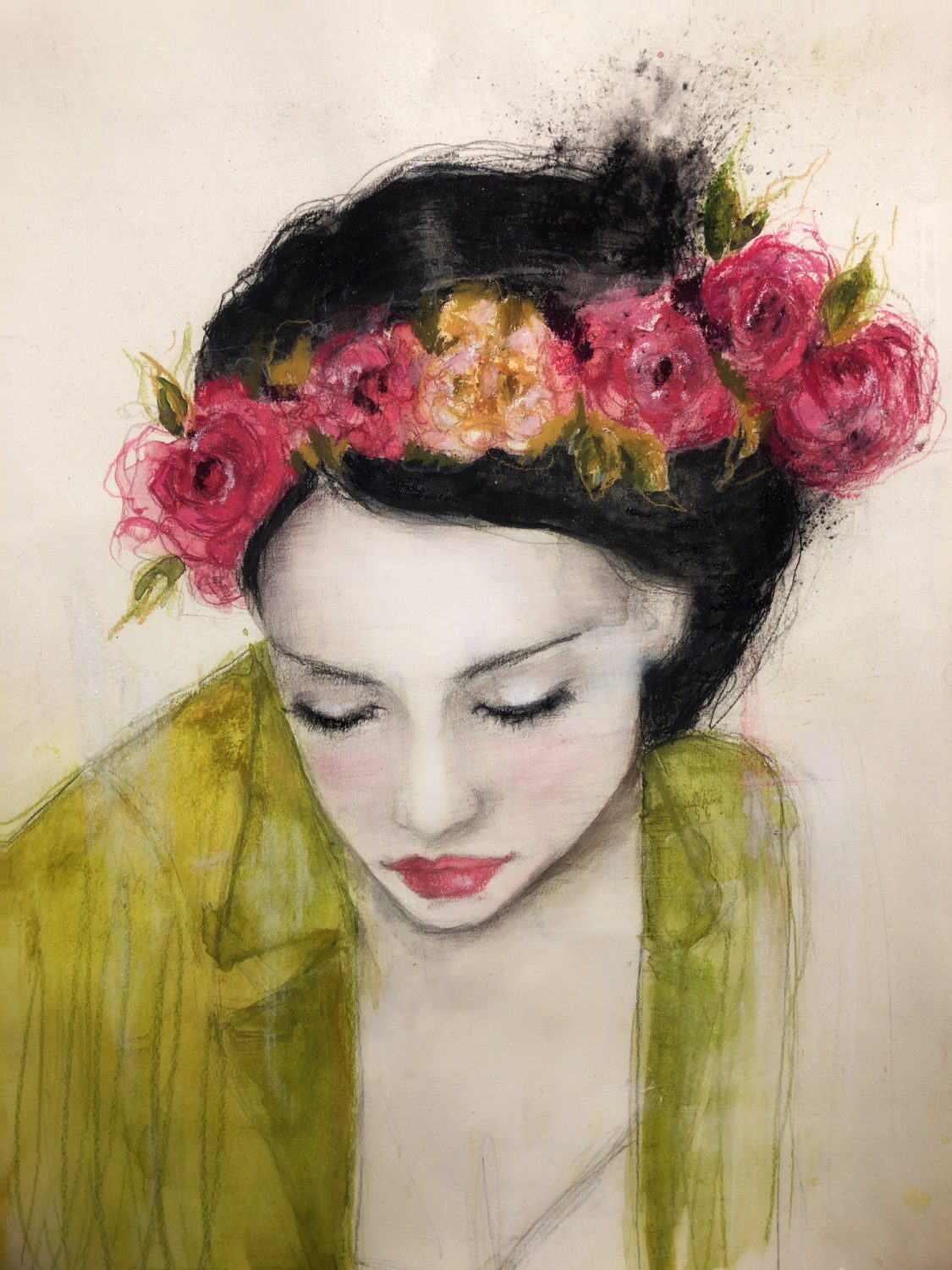 Renee has been an artist on our creative network and also sells her work all over the world. Her elegant and feminine art has become her trademark and her heart for other women exceeds even that. With a history in the theatre and a love of creating beauty through fine art Renee is creating a stir wherever she is collaborating.
"I received a BFA from the University of Michigan in Dance and Choreography. I danced professionally and had the honor of teaching dance at the University of Michigan's Musical Theater and Theater Departments. 
Growing up in the magical world of theater and dance I was exposed to so many gifted and talented artists. Collaborating with dancers, actors, choreographers, musicians, set, costume and lighting designers was an incredibly rich experience. It was fascinating to watch how a small idea would unfold into beautiful productions.
My love for theater and dance is a constant source of inspiration for my art. I hope that by sharing my techniques and creative practices, you will find something to spark your imagination.
I currently live in Ann Arbor, Michigan with my husband Marc, who continues support all my creative dreams, and our beautiful daughter Olivia.
Thank you for taking the time to visit and I look forward to sharing my creative work with you.
Renee"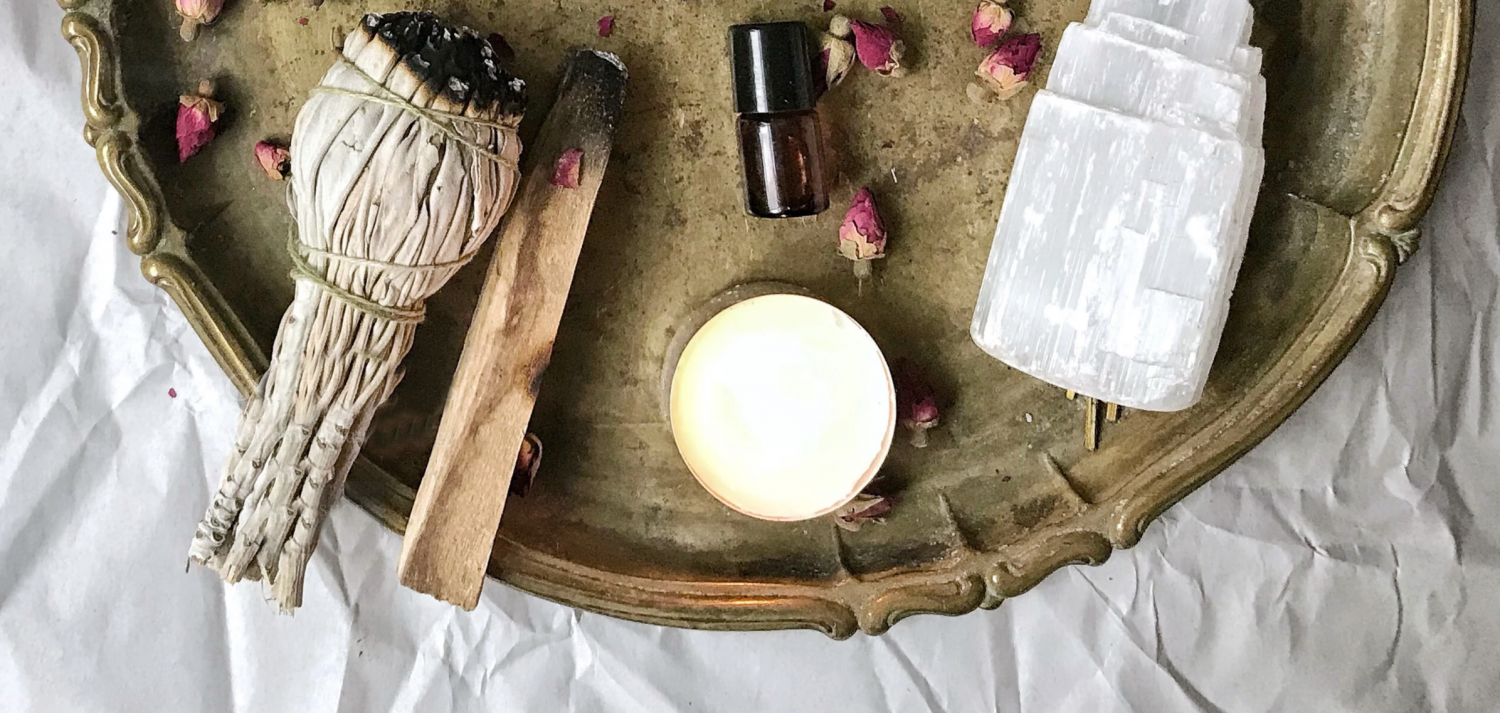 Jackie is a curator of vintage and new pieces that truly tell a story! She is able to travel, photograph, junk and repurpose like no one else I know. She so generously created for each attendee the most lovely package of natural stone diffuser bracelets with essential oils.  I loved seeing so many of the women wearing their bracelet right away and LOVING them!
You can shop with Jackie online and at many gorgeous markets around the US.
"Founded in 1999, Studio Shambora began in Indiana as a pottery and painting studio creating custom tile, handbuilt ceramics and painted canvas floorcloths. Always inspired by the outdoors along with a love for vintage, we began incorporating found objects and furniture into our assortment. 
Today Studio Shambora has evolved into a carefully curated rustic/boho lifestyle shop with a modern twist, offering meaningfully sourced products influenced by nature and simple living.
Focusing on natural materials, rich textures and a neutral color palette, products include our own handcrafted jewelry, clothing, home decor, vintage objects and artisan goods.     
Always feeling tugged to the mountains, in 2017 we loaded up and relocated to Colorado, embracing all the inspiration the area has to offer and which influences our brands lifestyle aesthetic today."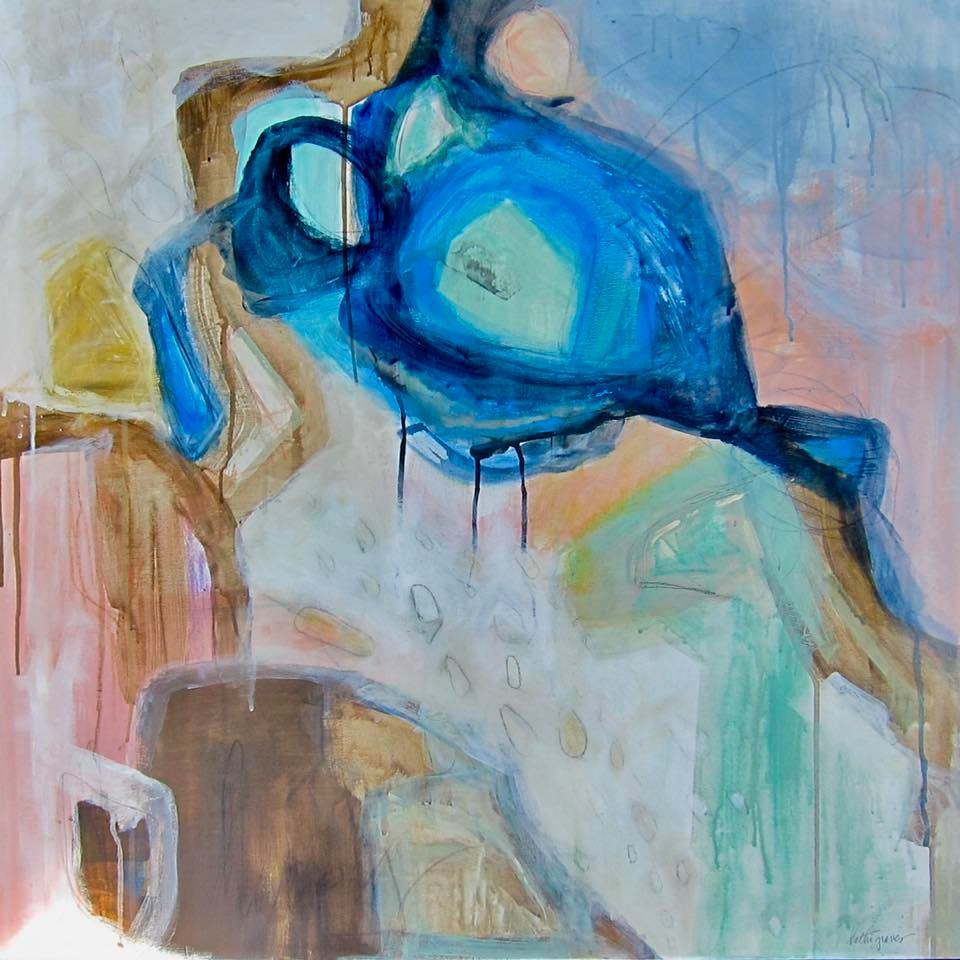 This beautiful human has become a trusted advisor and friend over the years. Her knowledge of the enneagram is inspiring and so helpful. I have loved learning on my own and also through her. She is also a talented artist and she not only spoke on the enneagram during the past two workshops but she gifted each attendee of the second workshop with some of her work. Her heart is for women and for our own awareness of ourselves and how to walk out the best versions of who we have been made to be. Hand raised high for being aware of who we are, why we do what we do and how to love those around us better!
"Born and raised in the great Midwest, my husband and love-of-my-life, Kurt, and I have called Charlotte, NC home for so many years now that we can safely say "y'all" and expect no sideways glances.
When I'm not painting, I use my love for interior decorating to make my home, or the home of a client, a beautiful and inviting reflection of who we are. A space that functions well and truly sparks joy. My (slightly suspect) administrative skills keep the husband on task and in the right place at the right time and gardening helps feeds my passion for nourishing our bodies well. I have a beautiful network of friends who lift me up and I find great purpose encouraging and mentoring others inside and outside of our faith community. And boy, am I funny. I marvel how CrossFit workouts can simultaneously energize AND suck the life out of me. And any attempts to herd our cats Richie and Royal are daily reminders that, hard as I may try, I'm never really in control of anything.
My work is currently available locally at Slate Interiors and I invite you to peruse my Etsy shop, iamkatco. I often work directly with designers and I also welcome commission work."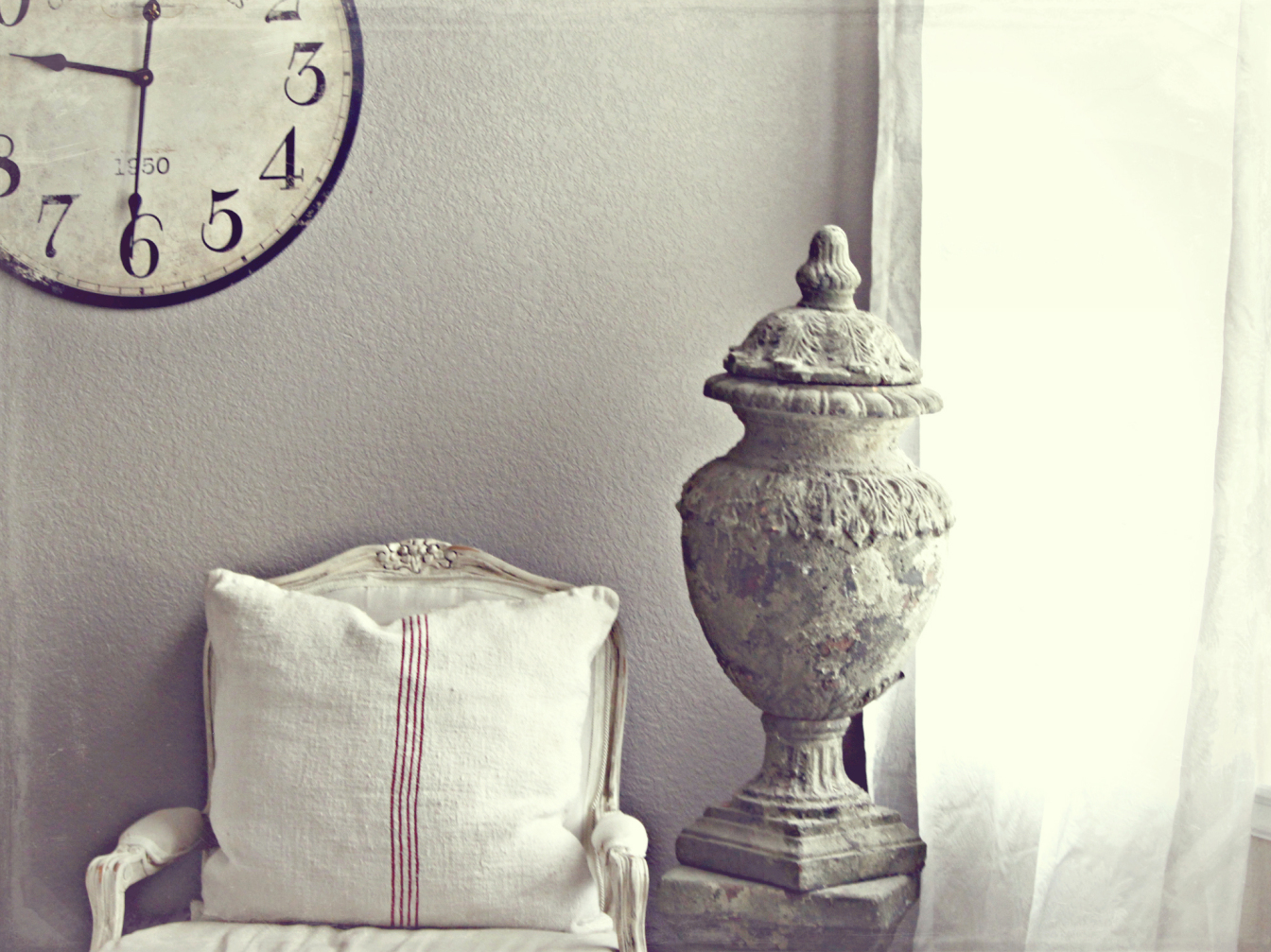 This woman has been a friend and peer for the past 12 years. I have watched her grow in business and life over and over. She is a co-owner of one of the most successful local antique stores here in the Denver area (Dwell Antiques), an interior decorator, jewelry creator and fierce protector if you ever need one 🙂 Her style is relaxed glam if I had to put in into words. She used words, wood elements and natural stone to love on each women in the two events. It was the perfect extension of how she creates beauty in simple and elegant ways. You can connect with Melanie HERE.
"Simplicity is the driving ethos of my design approach. As I have evolved over 20 years of creative living so has my business. Seeking to fulfill my God given hunger to create beauty I culled out outlets as they  have presented themselves.
Applying the  raw elements of design to jewelry, retail space,  running a  retail store, designing interiors even in whole  lifestyle planning has been the arc  of my  journey."
Sandi is one of those people that you meet and you can't do anything but instantly love her because she has joy for whatever she pursues!  She is a lover of people all over the world and the biggest cheerleader I have ever seen. Her art is also full of life and has been purchased by collectors all over the world and graces the walls of gorgeous restaurants and designed spaces. Her art tells a story and brings home and authenticity to a space. She hand made each attendee of our first workshop gorgeous lockets with a quote and a piece of her art. The hours she must have invested for each woman is humbling. That is her heart for other women, as an artist and as a business owner.
"As a representational artist, I love to look at an image (usually portraits or reference images of people) and paint my representation of them, they often look little to nothing like the image I started with, they evolve almost on their own and sometimes they evolve more than once (do-over) but the process is so enjoyable to me. As I'm painting them I often wonder who they could be and that's when I started creating the stories behind each portrait, some are funny, some are based on real people and some are just created from my imagination, but I loved the idea of every portrait having their own story and so it began. The paintings and stories started coming out, my husband started working more on the leather goods and we decided to just take a big leap forward and try something new."
Nuclear Networking and Colorado SEO Pros
During each of our Creatively Made Business workshops we had the owners of each of these SEO companies come and talk to the business owners about ways they can grow their exposure and ways an SEO company can help them be better seen online. Both of these guest speakers provided powerful tools that the business owners could implement immediately and other actions they could take to gain trust with browsers, customers and platforms like Google. Nuclear Networking is our company's agency and I can not recommend both of these companies enough. If you are looking for real tools to grow your business these companies are worth the investment. They are game changers. Thank you Tyler and Chris for giving up your Sundays to share with our workshops!

| Images provided by Amy Hilton of Brocante Treasures and  Kathi Graves|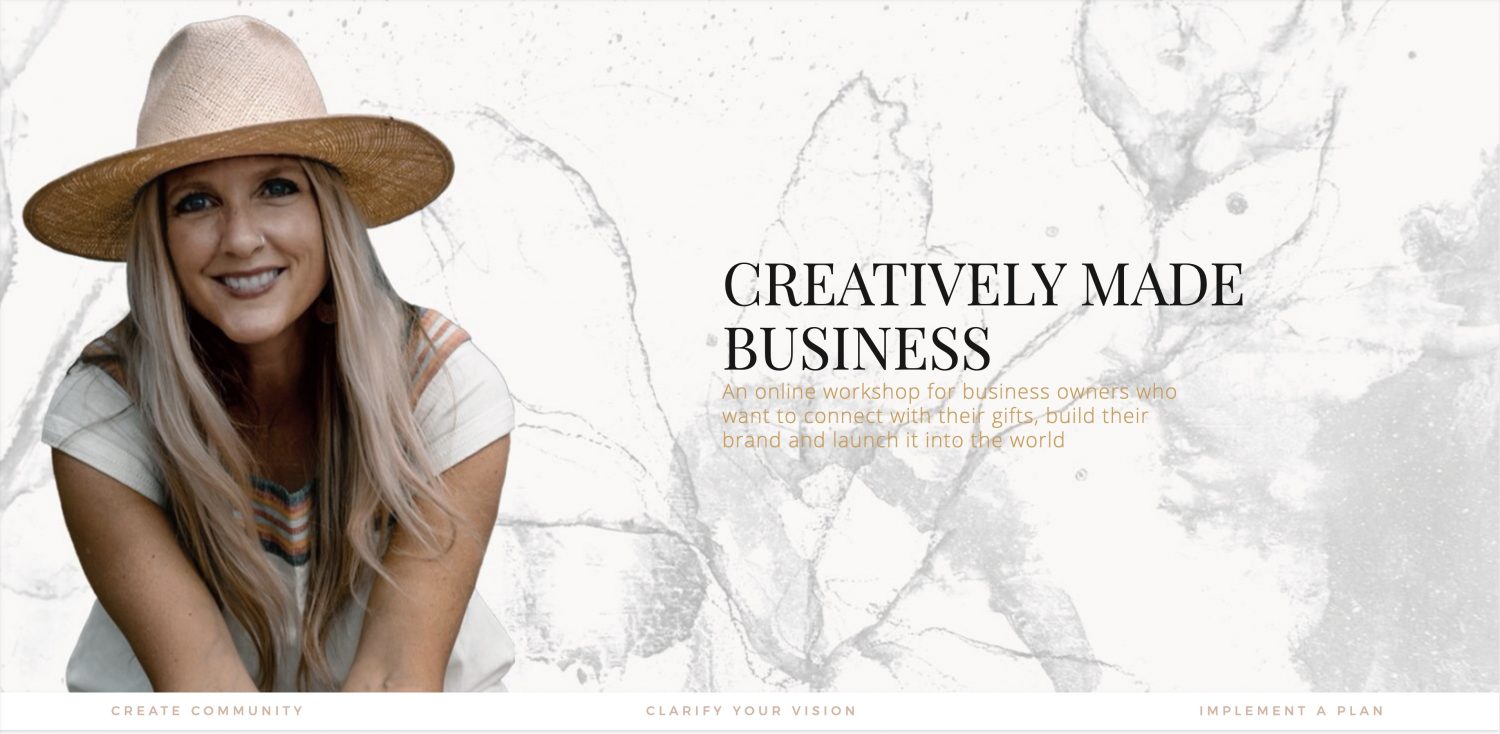 Registration has just opened (with early registration pricing and payment plans) for our brand new Creatively Made Business ONLINE workshop that will begin February 3, 2020!  This is one of our biggest projects to date and we can not wait to begin the 6 month online business workshop that takes you step by step through the tools your business needs to succeed and your creativity to thrive. Come and read more!