I live in a creative world that has predominately been created, supported and sustained by women. I am constantly reminded how much of a powerful impact we have when we work with one another. It has been through these collaborations with other women that I have not only found my way in this creative business but has been able to thrive because of their support system. I always remind people that in life and business…we cannot do it alone. We need one another. We need community.
As we were planning our past Creatively Made Business |Palm Springs Retreat I reached out to a handful of successful and heart built women-run businesses to ask them to collaborate with us as sponsors. Almost instantly each responded with the most beautiful yeses!
As the days were quickly approaching for the event I not only received their gifts for each of the attendees but I also received their emails, private messages and texts telling me of their prayers for each woman attending and me. They genuinely cared about each woman, each business and each dream that would come together for the workshop. This is the truest heart of community and one of the many blessings of how powerful women can be when we support and encourage one another.
Once we were in Palm Springs and putting together each basket for the business owners I was completely overwhelmed with the attention to detail and love each business bestowed. It was such a blessing to not only add the sponsors to what I was providing the women but to share with them the HEARTS behind each business that had gifted them so generously.
In return, each woman celebrated each sponsor on social media and became lifetime customers to each brand. Each of these businesses is not only products I use but also women I admire. I hope you will join me in supporting each of our sponsors for our Creatively Made Business Retreat.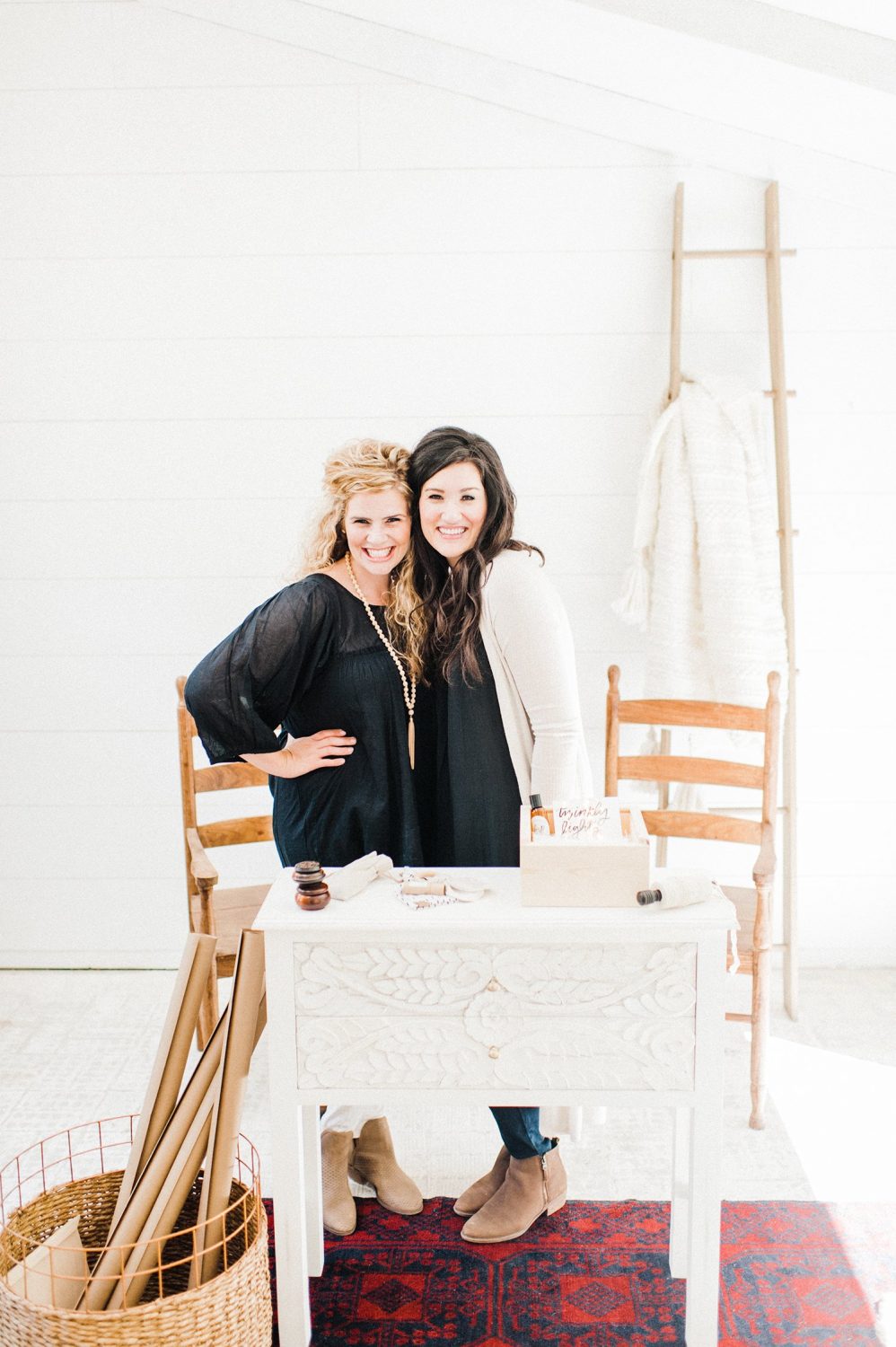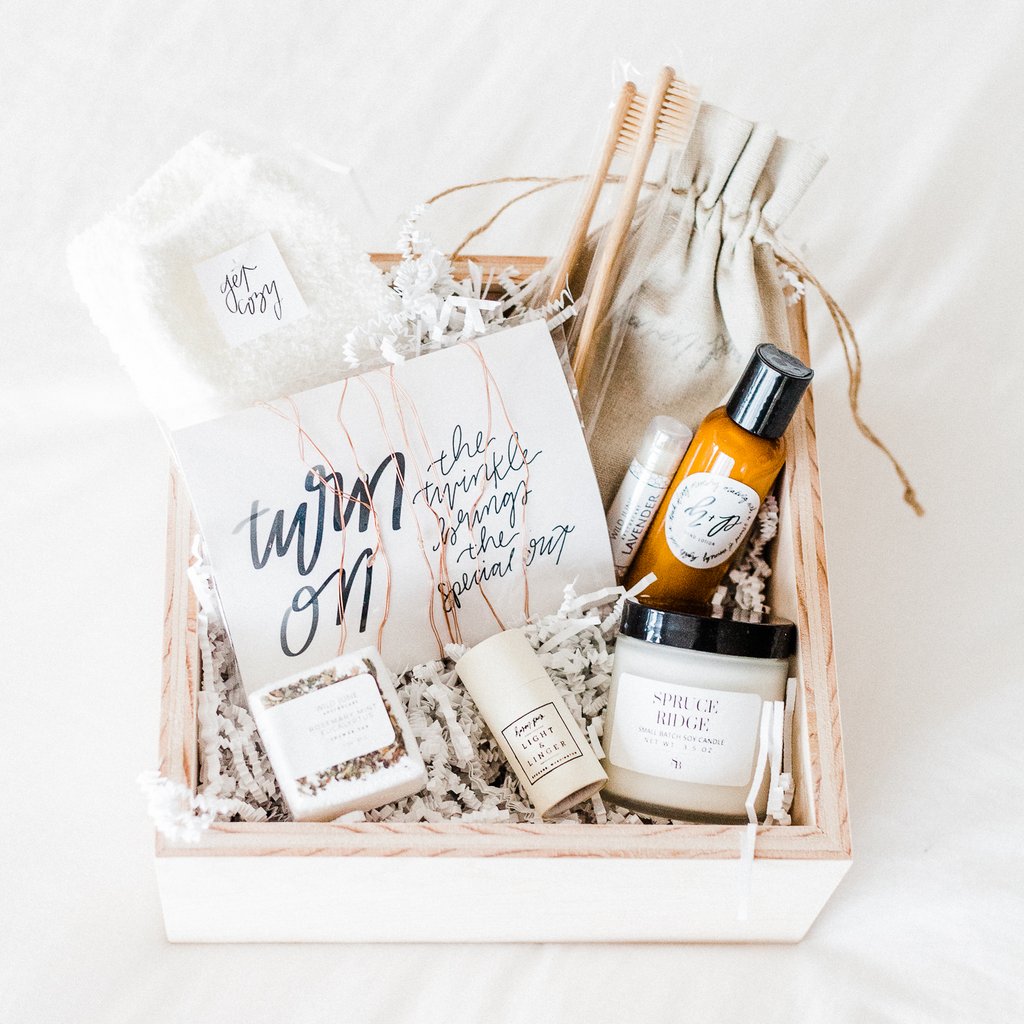 Meghan and Ginny and their gorgeous and thoughtfully curated products have been in our lives for a while now. If you teach on our creative network you most likely have received a box from them after your course goes live. This is our go-to gift to express to our teachers how much we love and appreciate them. When Jack brought home his new girlfriend from college for the first time I made sure that a special box from Haven + Pine was waiting for her. She felt so loved and that is exactly how we hoped she would feel.
If you want to truly bless a new mom, prayerfully stand beside a loved one that is sick or in the hospital, send a special package to your favorite someone or welcome a guest in the sweetest way…I hope you will check out Haven + Pine and the way they are walking out their gifts by beautifully curated gift boxes that share their love of faith, family, hospitality, and home.
"Haven + Pine exist to encourage you in your hearts and homes. We believe in stewarding our moments well, the joy of havenmaking and making those around us feel loved and seen. Havenmaking is creating an intentional space where you can be present, feel at peace, and where joy can abound. It's our privilege to come alongside you in your havenmaking journey!"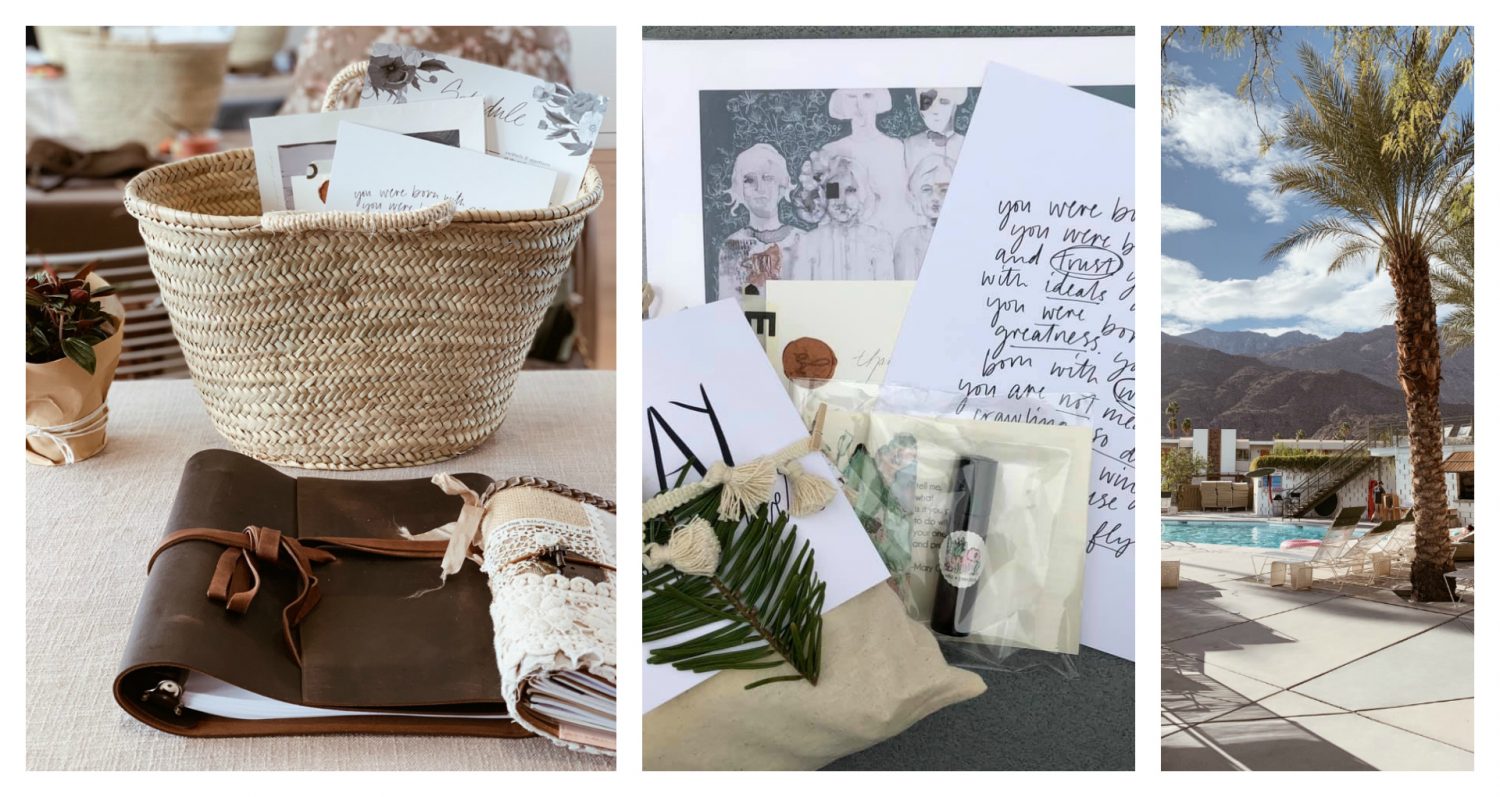 | Images provided by Theresa Pastoriza |
Kara Rosenberry and Jana Roach | Young Living Essential Oils
Kara and Jana have both been in my life through art and markets for many years now.
I have had the honor of working with Jana at her The Market Beautiful as a speaker and teacher for the past several years. She not only creates one of the most beautiful vintage markets but goes out of her way to make people feel seen and known.
I have also known Kara through art workshops and her ability to know the best of everything in our area. If I need the best latte, breakfast, flower shop etc. she is my go-to girl. Her taste is impeccable and she is all heart.
Both these women have worked on the same team to share essential oils for home and health and they do it beautifully. They have a heart for women, family and healthful living.
Each woman received a specially made roller with a handcrafted blend called Wild + Precious. Here are Kara's words to each woman which was even sweeter than the physical gift…
"Hello, Friend~ I want to applaud you for investing in yourself and in your creative business.  I AM CELEBRATING YOU.
I wanted to provide you with something special as you are here and as you return home and continue investing in your creative business.
When I think of running a creative business, I think of the required strength and grit that pair with the amount of intention and grace that are necessary to make your ideas and vision come to life.  What a dichotomy of traits is required of you and how amazing is that?
I put together some essential oils to help you work thru this tension and pull you have as a creative business owner- and so I came up with Wild + Precious Serum.
Our brain connects experience and memories with scent.  Start using this serum while you are on the retreat and even wear it as a perfume and when you apply it again at home, you will think back to all that you learned and experienced here.  Apply over your chest, on your wrists, neck and or around your ears.  On especially tough days (or every day) run this on your hands, rub your hands together and cup them around your nose and mouth and breathe in and out deeply ten times."
This is the heart of these women. The messages I received from Kara leading up to and throughout the workshop were filled with her genuine care and support of each woman. In return, they blessed her right back. If you are looking for your own personal cheerleader you can find Kara here creating videos, support, and education on essential oils.
Jen is her own personal powerhouse of design. She has been a huge part of our business over the past four years. If you see design work you love on our site most likely it was created by Jen. She is also a top font creator that sells on Creative Market and a marketing and branding consultant and creator.
Jen not only created a custom print for women but she gave them each a font to use within their own business. If you need design work of any kind I would start with Jen. We love her creativity, how she walks out her passions and is bringing change to the organizations that she cares about, how she sees the world and her love of building strong relationships with other small business owners.
Thank you with my whole heart to each of these women for not only supporting the Creatively Made Business Retreat but each woman that attended.
If you are interested in becoming a sponsor at our next event please email us at contact@jeanneoliver.com.

Our next Creatively Made Business Workshop in August here in Castle Rock, CO has sold out. We will be opening a second event within 24 hours. We are beside ourselves with excitement that the August workshop sold out in just days! This is where our heart is and to see you responding to it too is more than I could have asked for! Thank you!  If you want to be the first notified when the second workshop opens please email us at contact@jeanneoliver.com.