Until two years ago my art studio was down in our unfinished basement.
I had plenty of room but the lack of good light and the chill during the winter made it less than desirable.
I would find myself not wanting to work on art.  I would go a few weeks without creating and then get frustrated with myself for my lack of motivation.
If you have been following my blog for awhile you know the rest of the story.
If you are new to my blog I will fill you in.
A little over two years ago my husband kept on insisting that I take our rarely used dinning room as my studio.
I fought him for awhile because I loved that room.
It had gorgeous raw silk curtains, custom wainscoting (that my husband had built) and a stunning chandelier.
Even though the room wasn't used often I still loved that we had THAT space.  That space to entertain and celebrate holidays.
My husband was persistent.
He knew what I desperately needed…even though I didn't know yet.
I finally said yes and we began to make the dinning room my own space.
It does something to you deep down when you take a room, at the front of your home and announce to the world how important your gifts are to you.
I am so glad my husband pushed and I am so grateful that I agreed.In the beginning the space looked lovely and perfect but it didn't have all of the supplies I needed to work.
It is now a working art space.
Here is the studio today.
Thank you Kelly.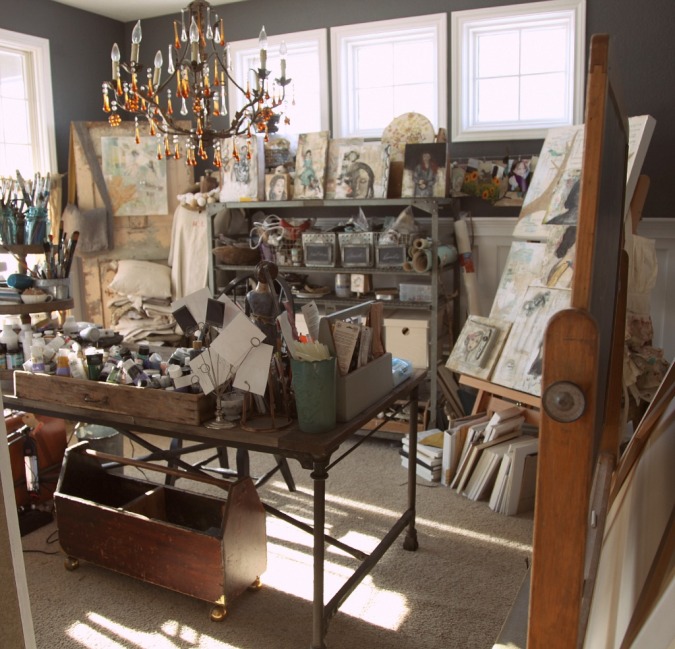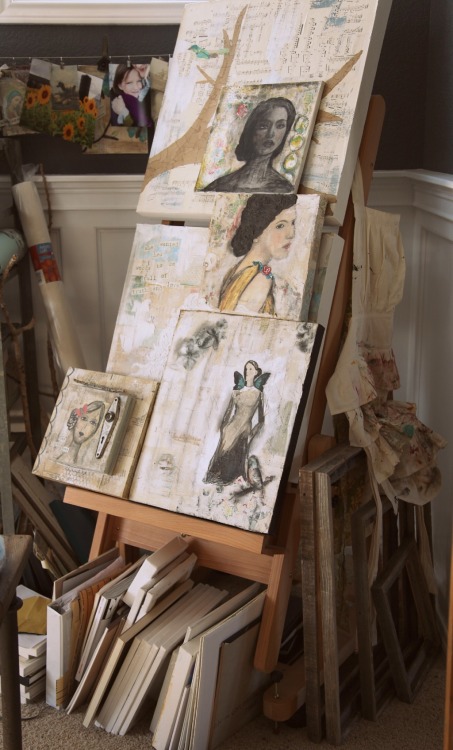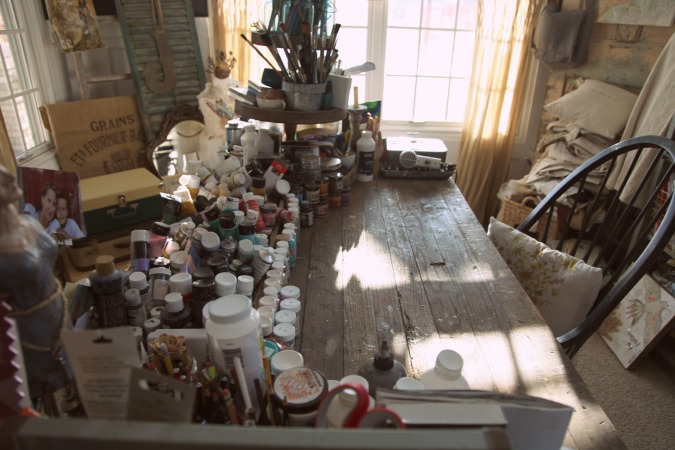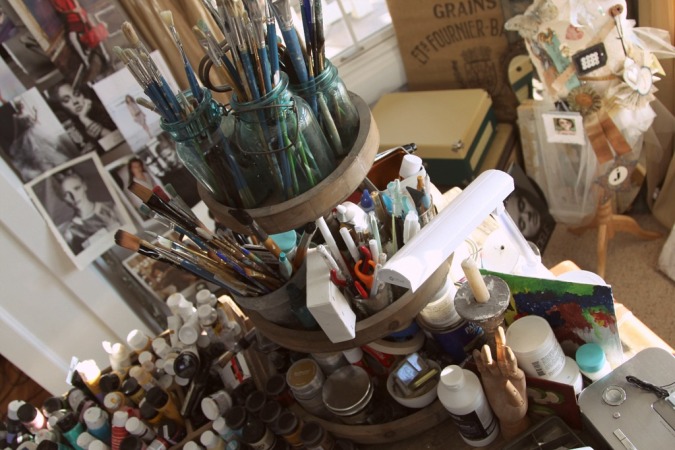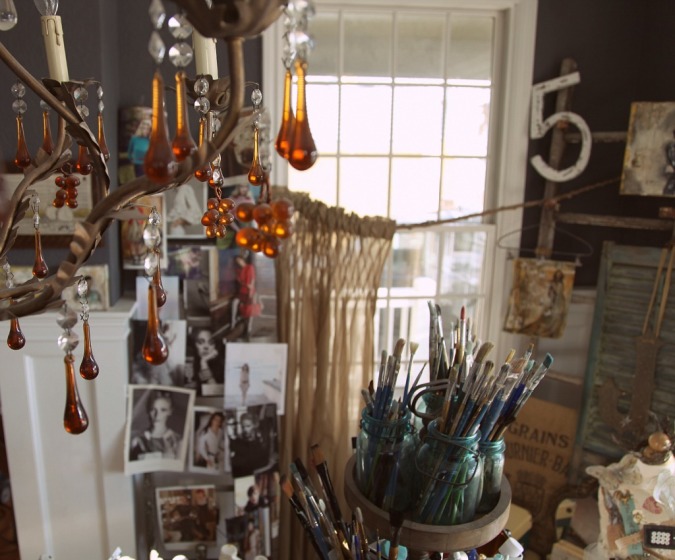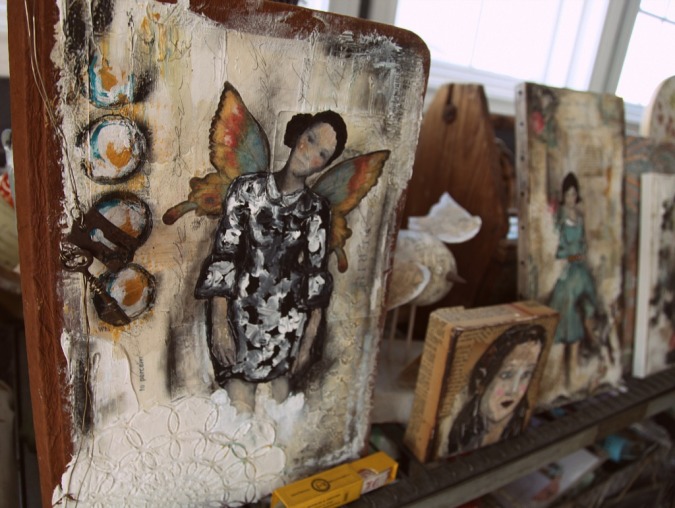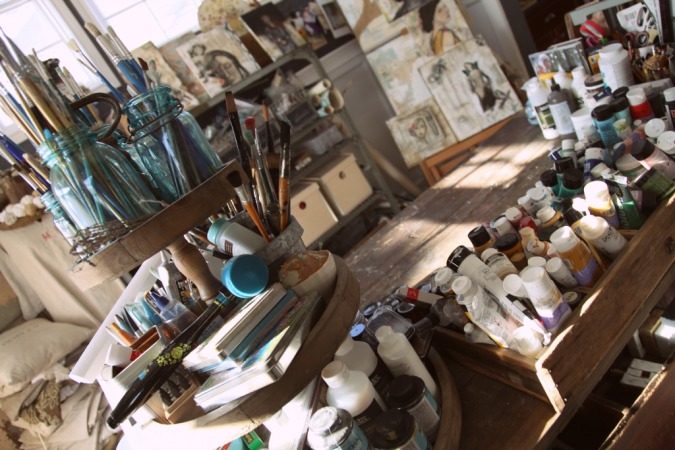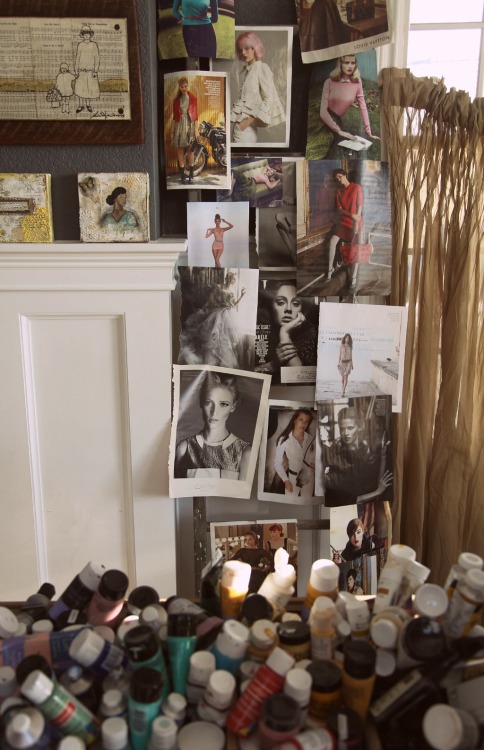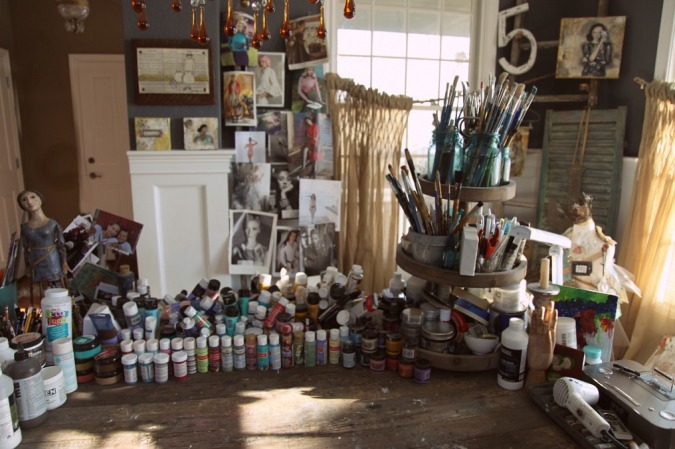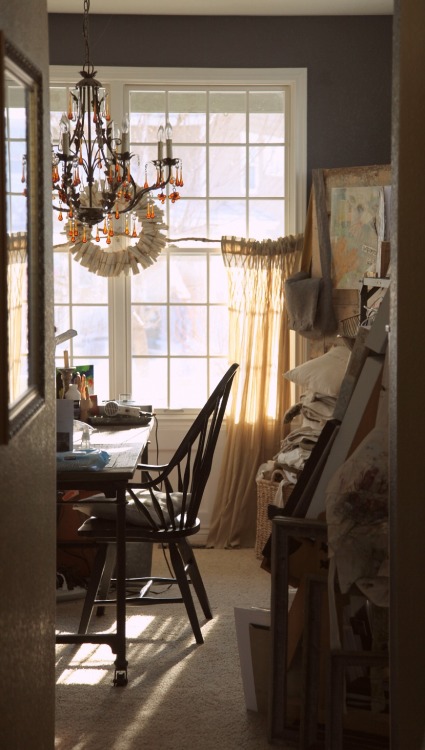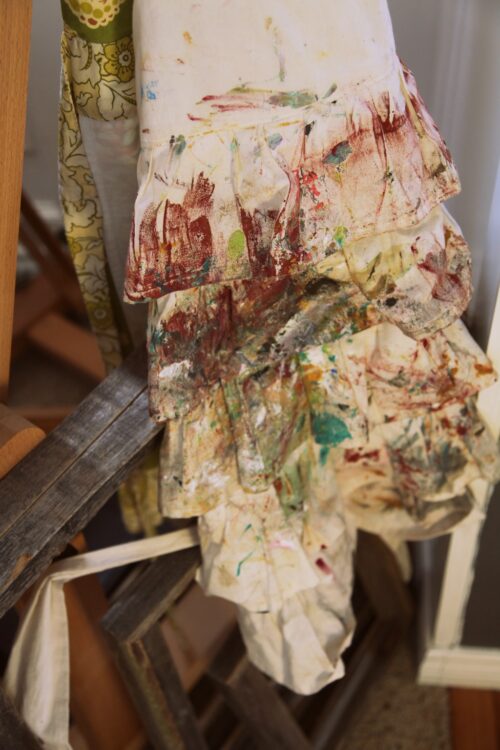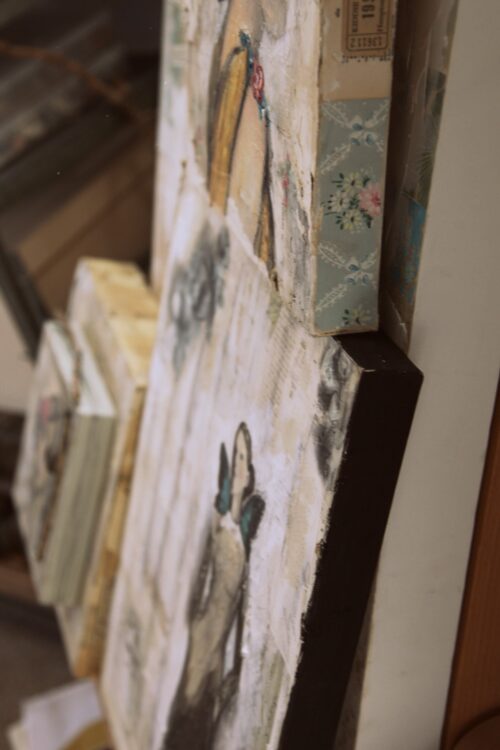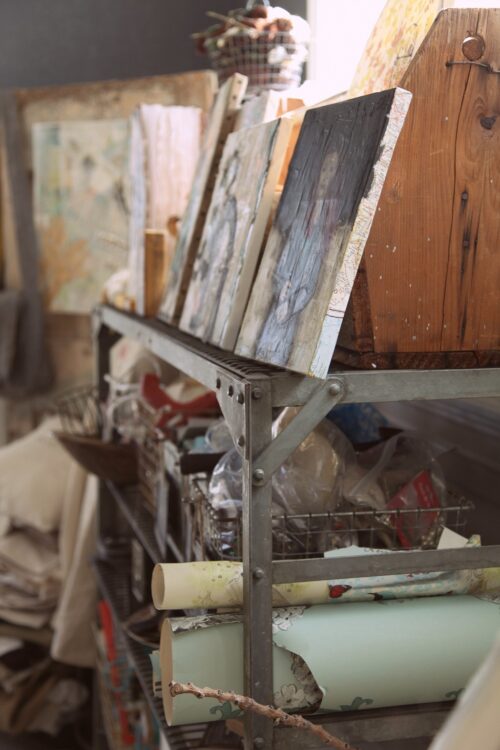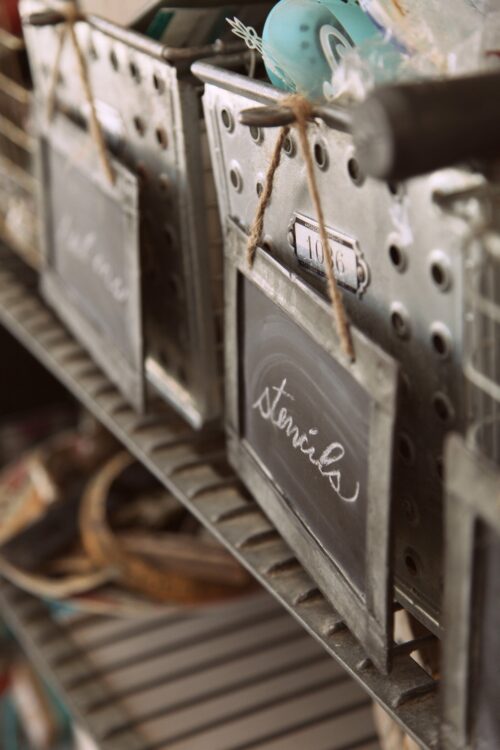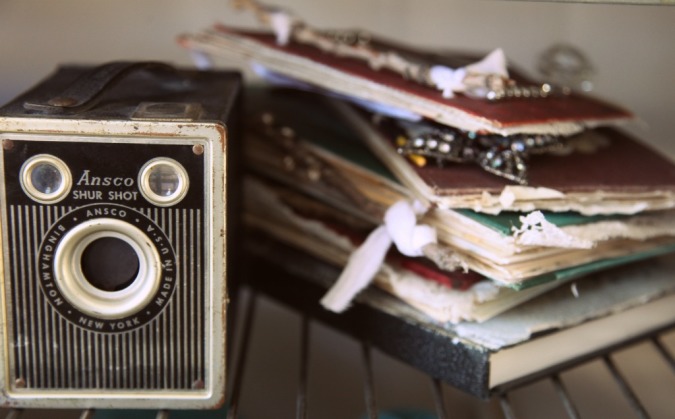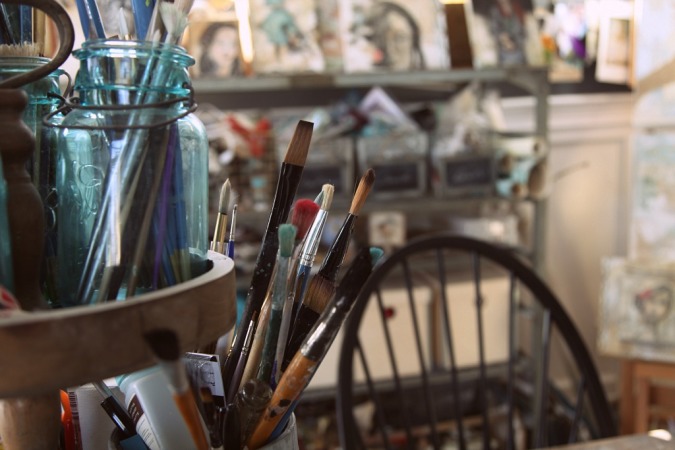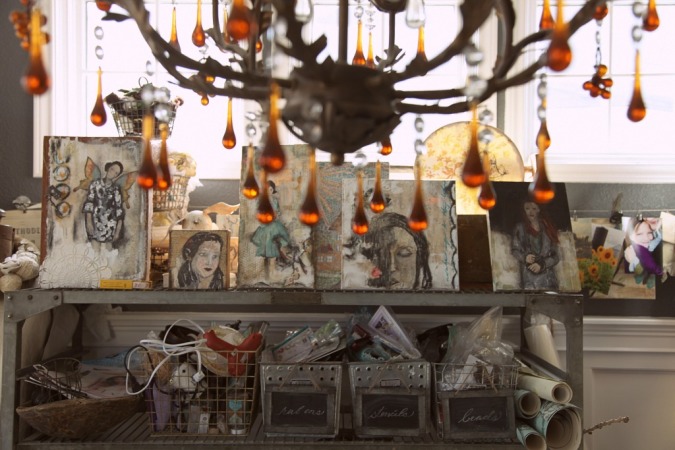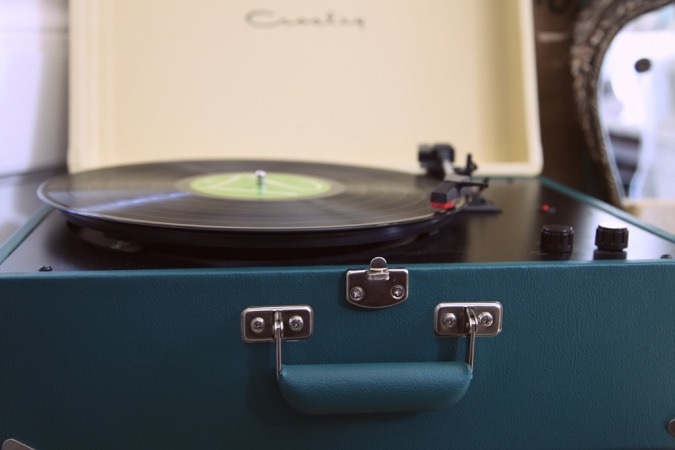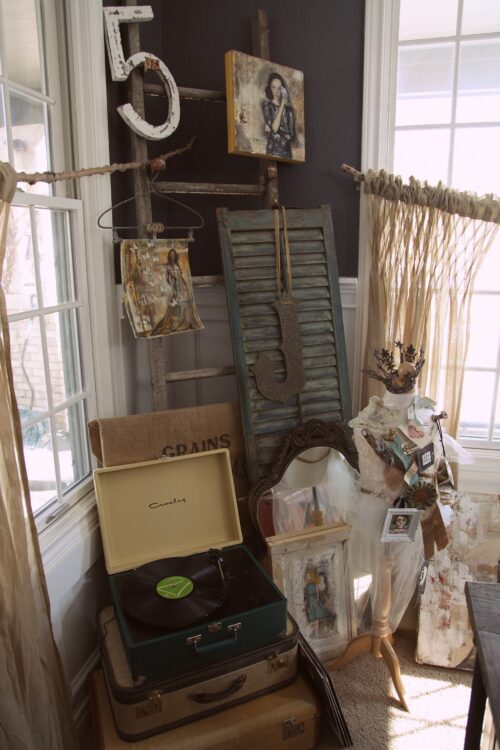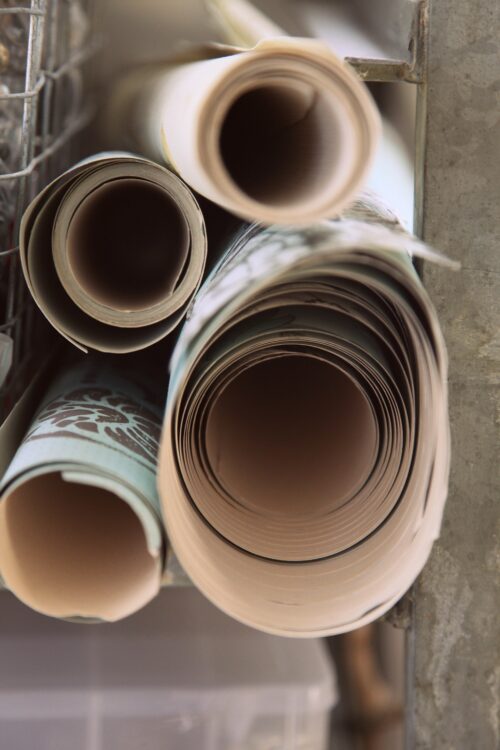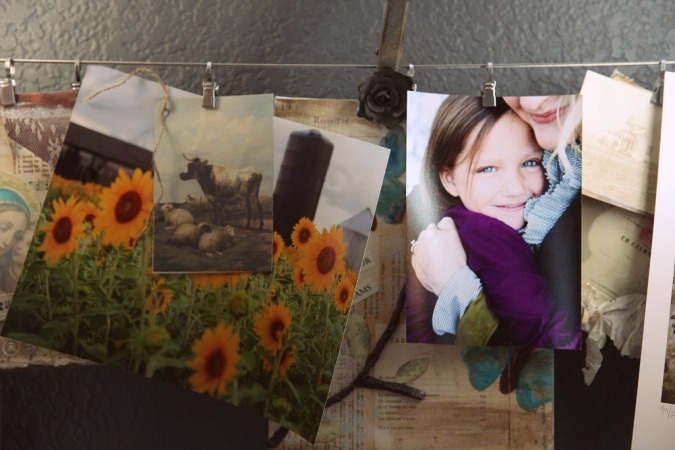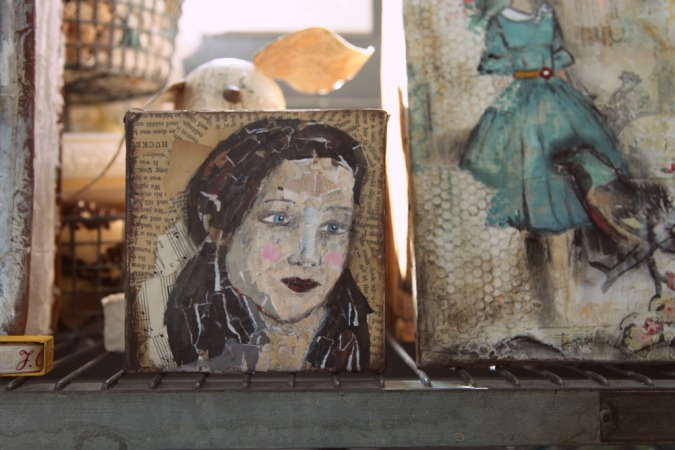 Thank you for going on a little tour with me.
I hope you have a little space to call your own.
If you don't….I highly encourage you to seek out that space in your home that is not being used.
*********************************************************
We are so excited to tell you that my shop can be found in the newest (March ) issue of Romantic Homes.
You will find us under "We Love".
Thank you Romantic Homes!