I still can't believe that it was a little over a week ago when I had so many incredible women in my house making art.
Katie Kendrick was in town to see her beautiful daughter and family and took a day to do a class.
Kelly and I moved out all of our furniture out of our living room and kitchen and made room for the class.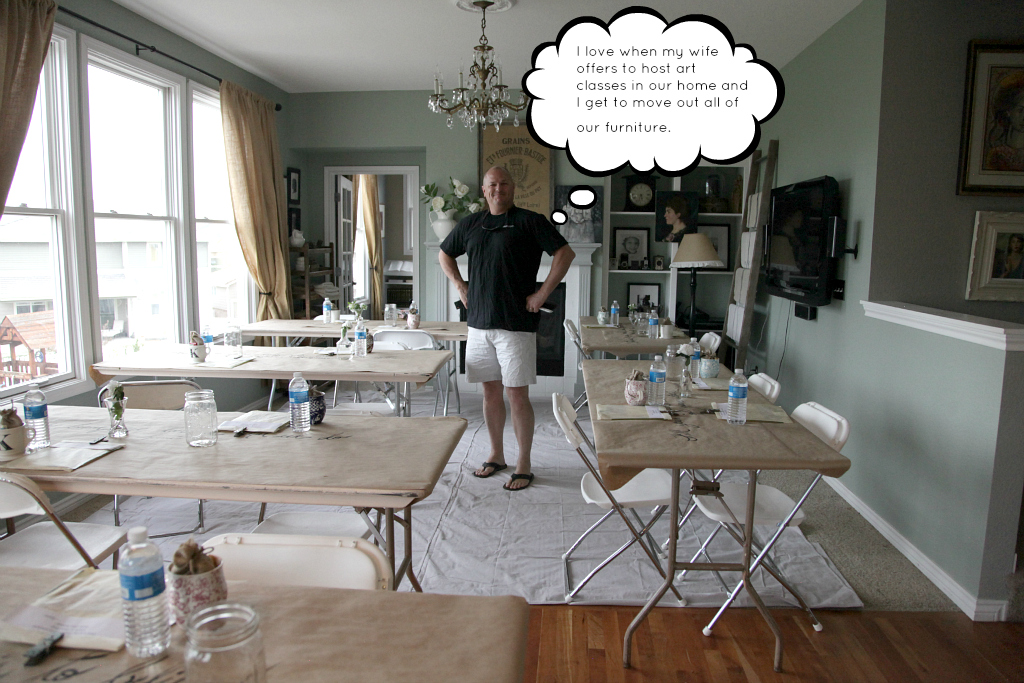 This idea always seems a little easier in my head than in reality.
Kelly really loves me to support all of my crazy ideas:-)!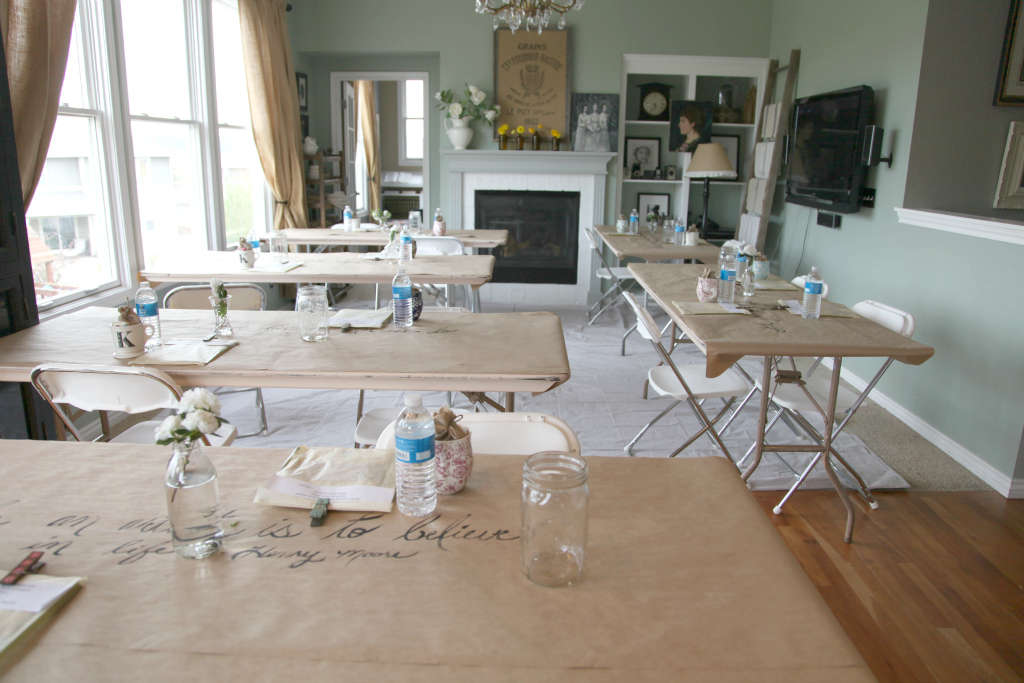 I had originally planned on taking the class too but as the class grew I knew I would have fun serving these creative ladies.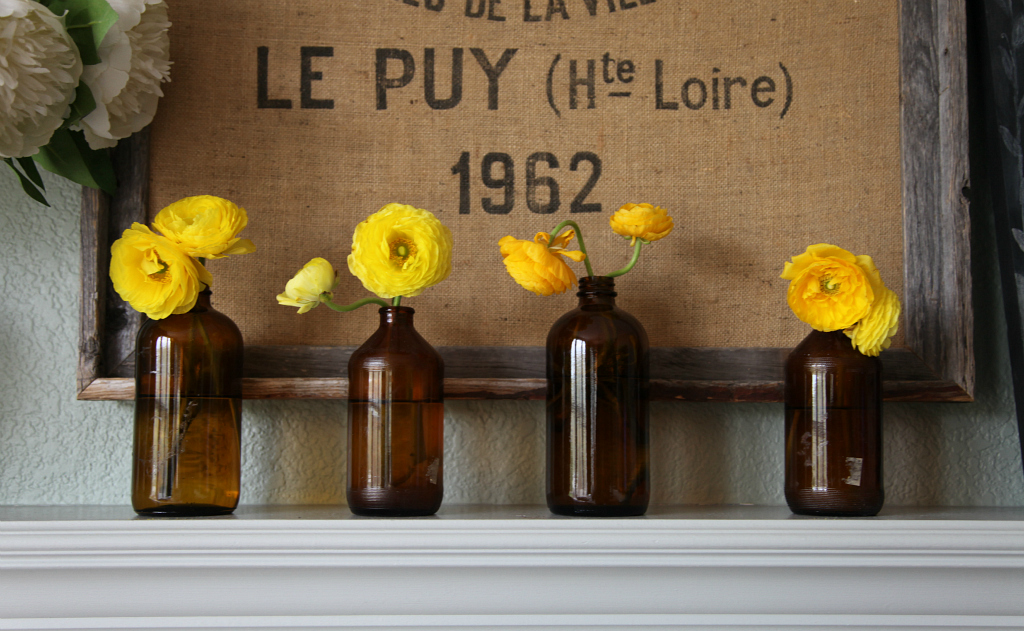 We started off our day with mimosas, coffee, tea and a light snack.
It is always such a joy to watch another creative person working through their creative process.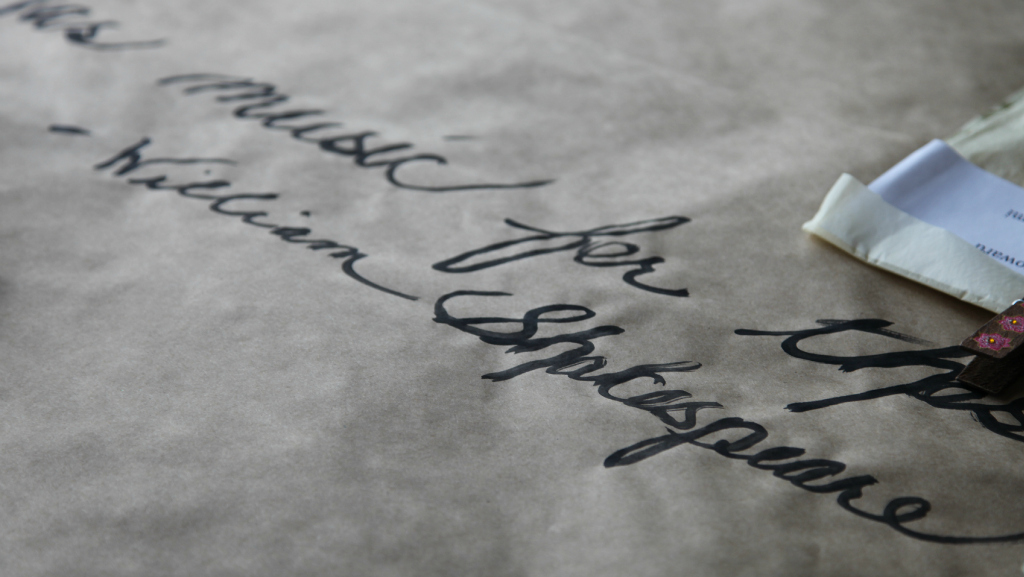 Katie just exudes kindness, creativity and calm.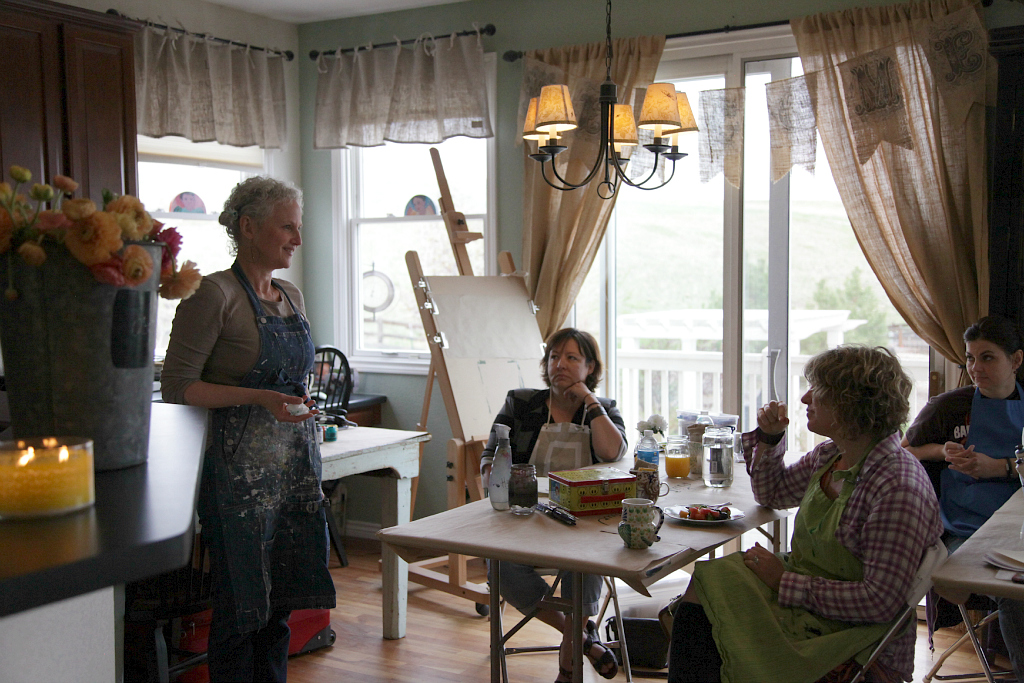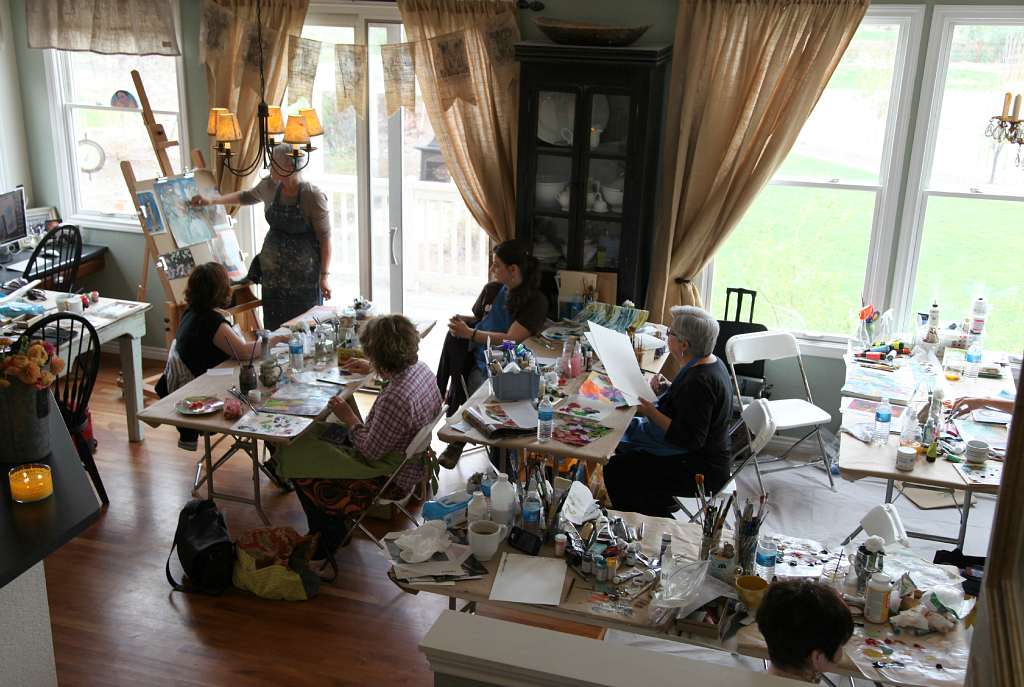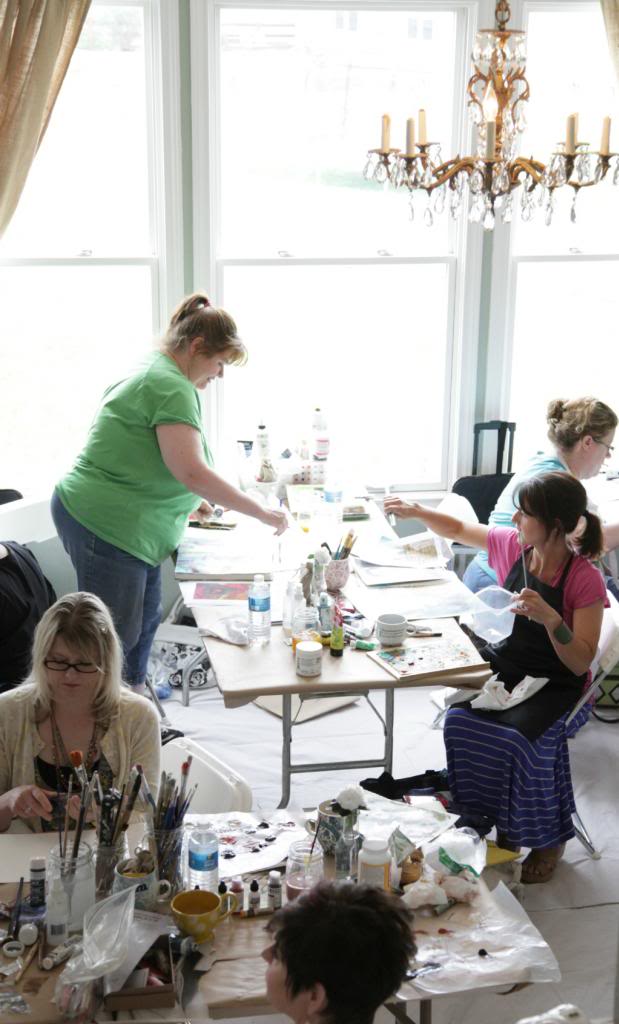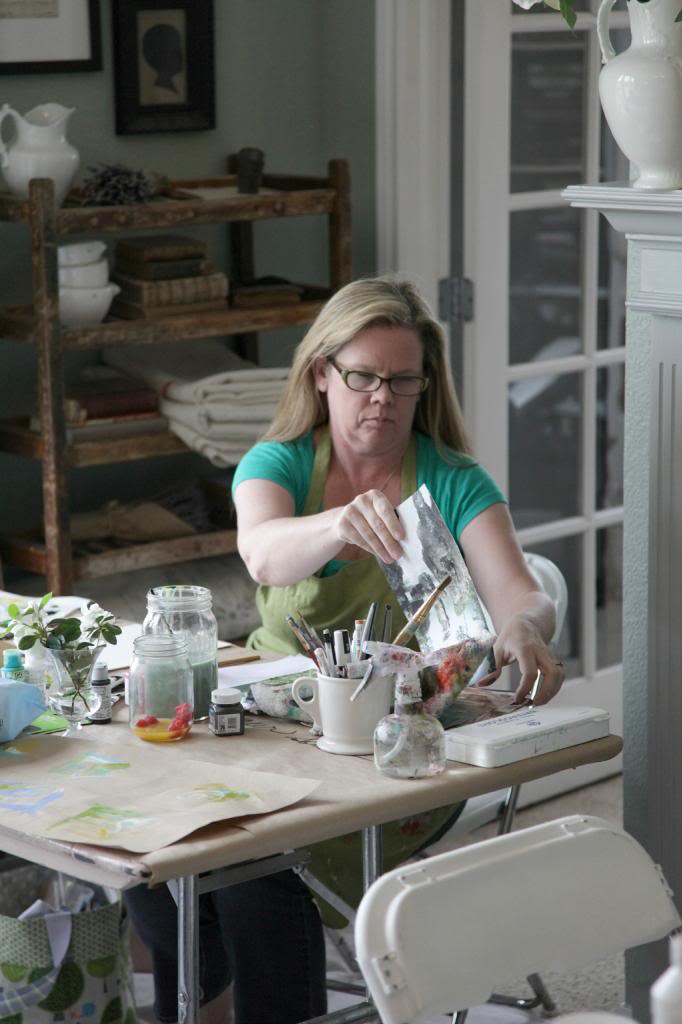 All of the girls created for a few hours and then they met me on the back patio for lunch.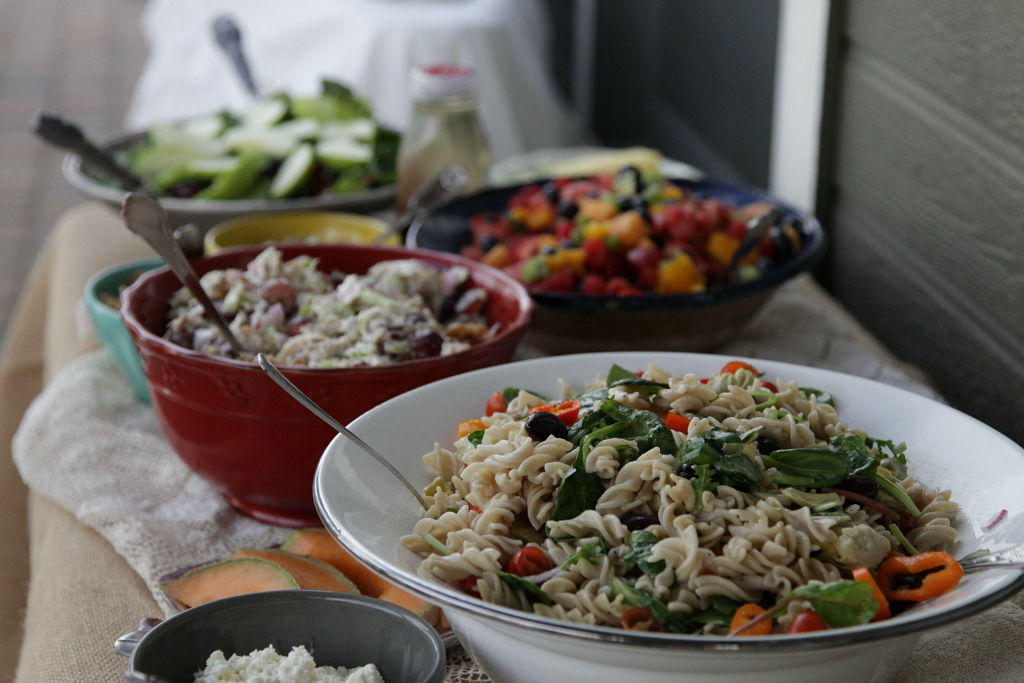 We had just gotten our last snow about 2 weeks before the class so I felt so fortunate to be able to host the lunch outside.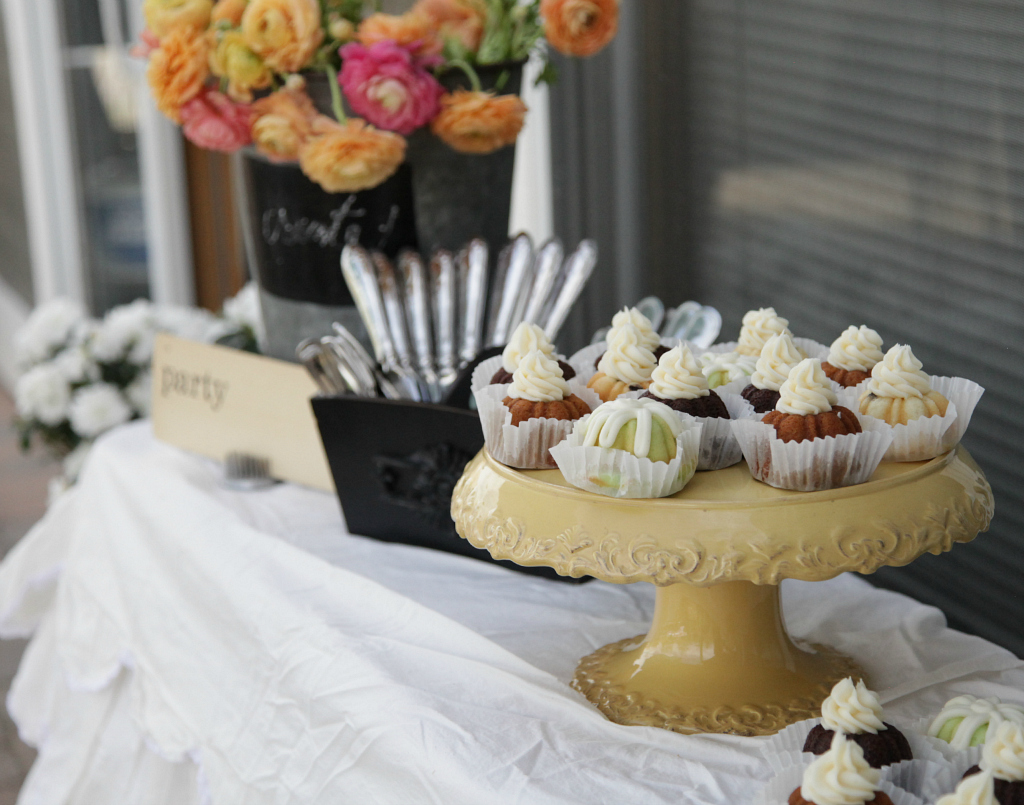 I just wish they could all come back now that the yard is getting green and much more lush.
I guess that means that Katie needs to come back again next summer:-)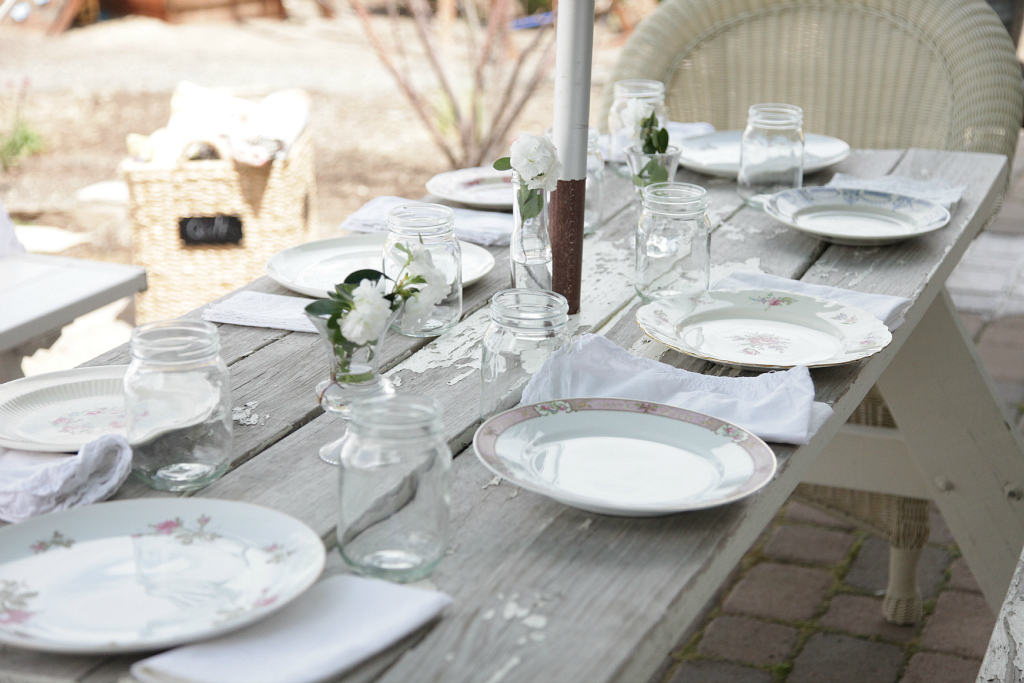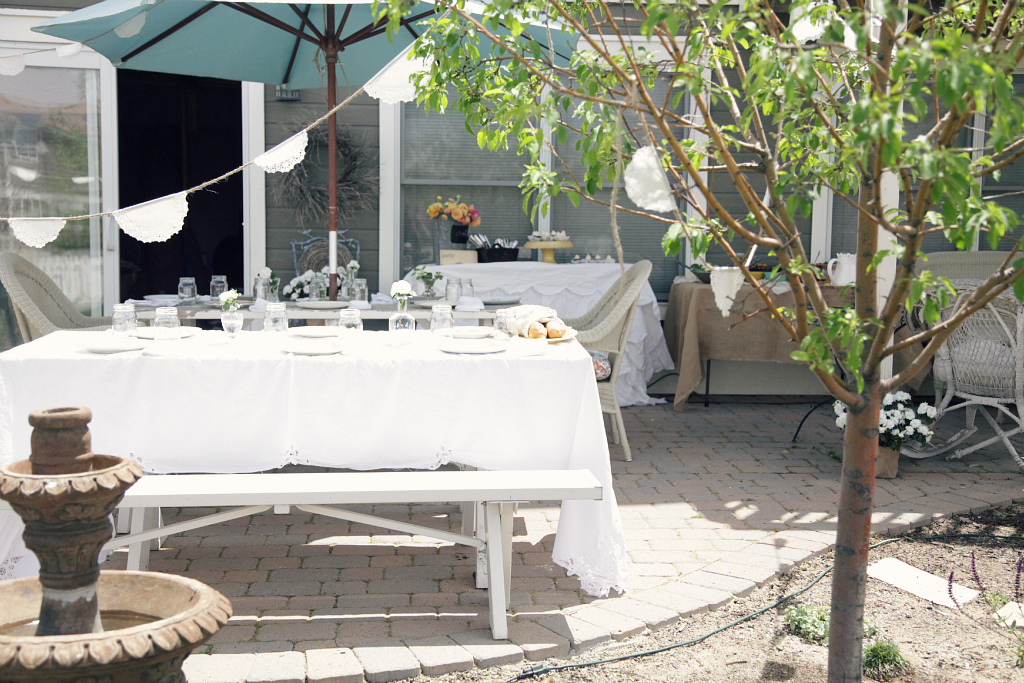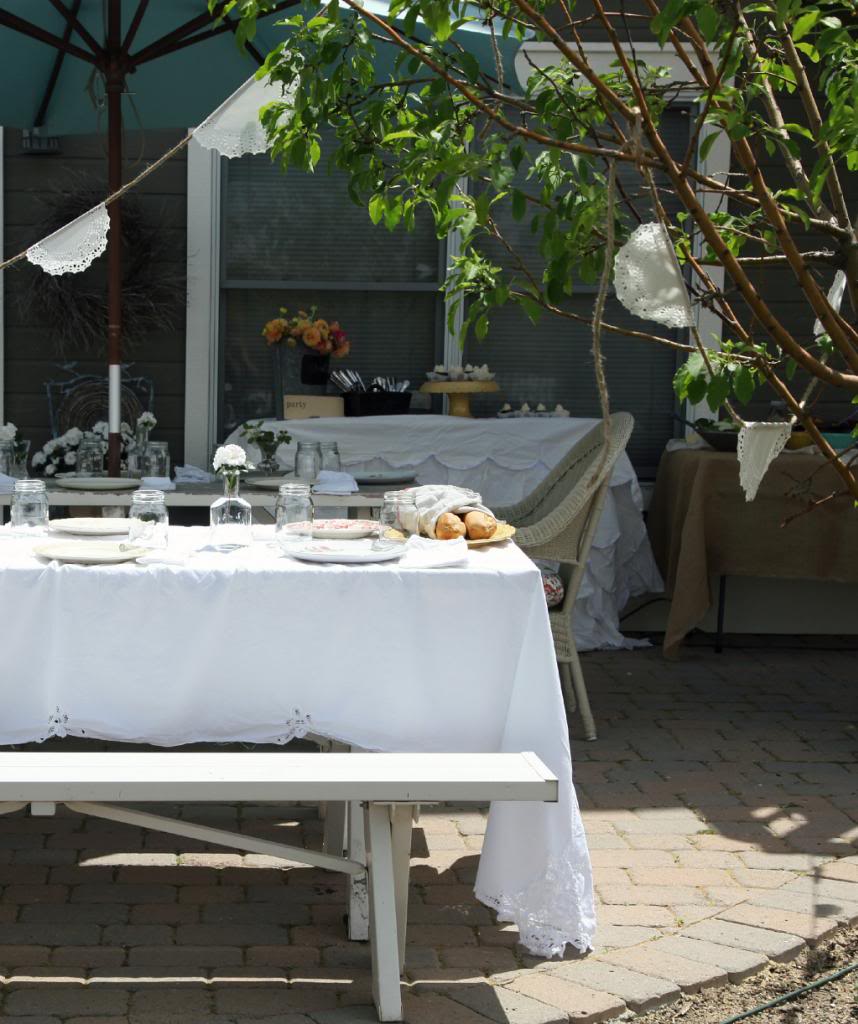 After lunch all of the girls headed back to creating and I have to tell you that this group of women created the most gorgeous art.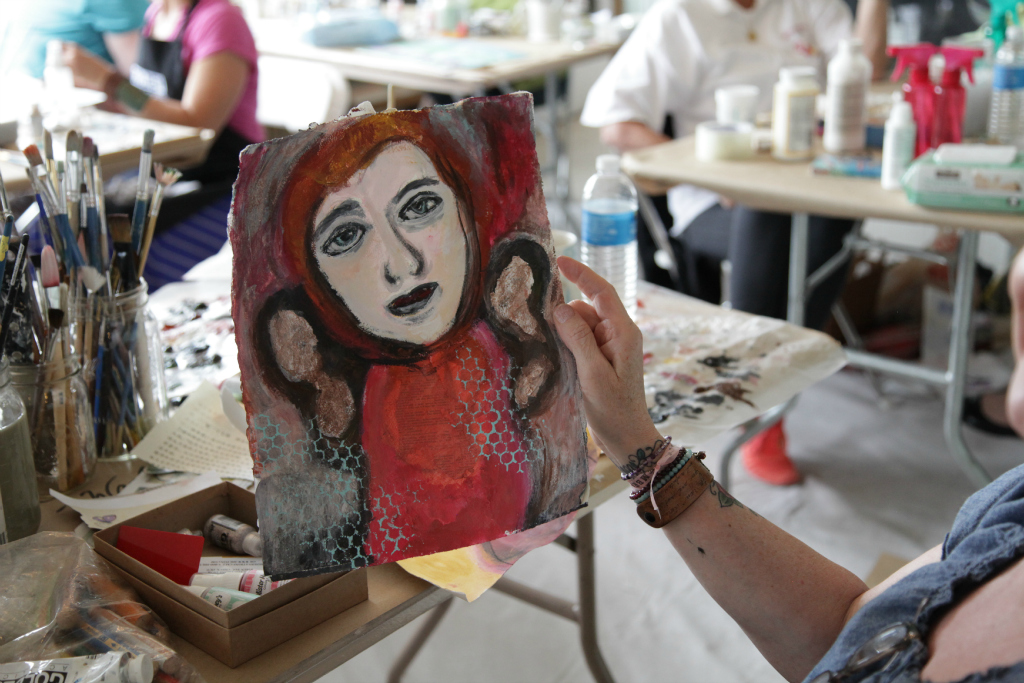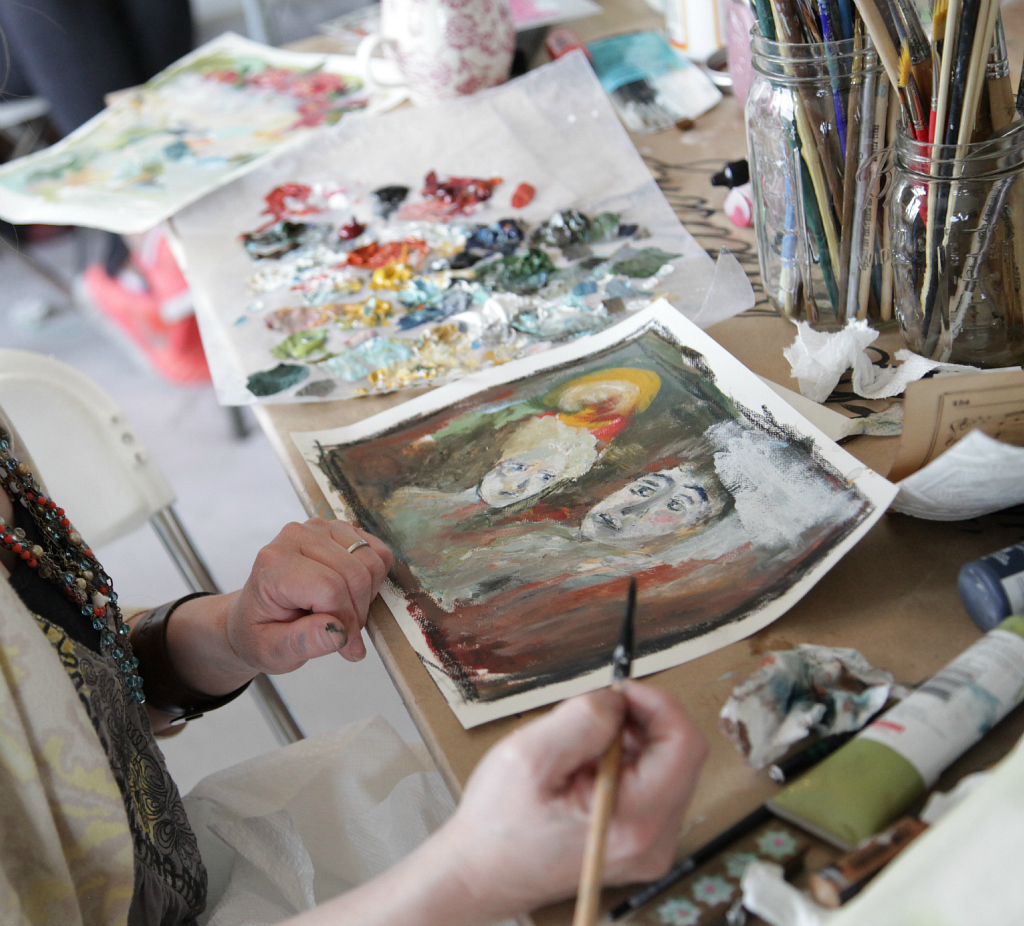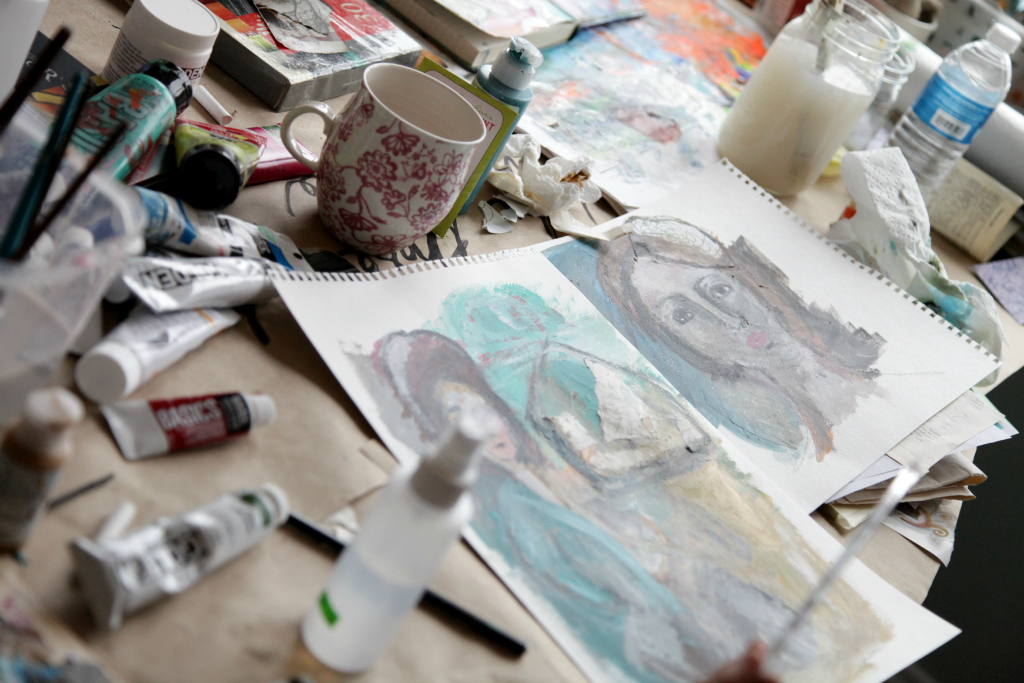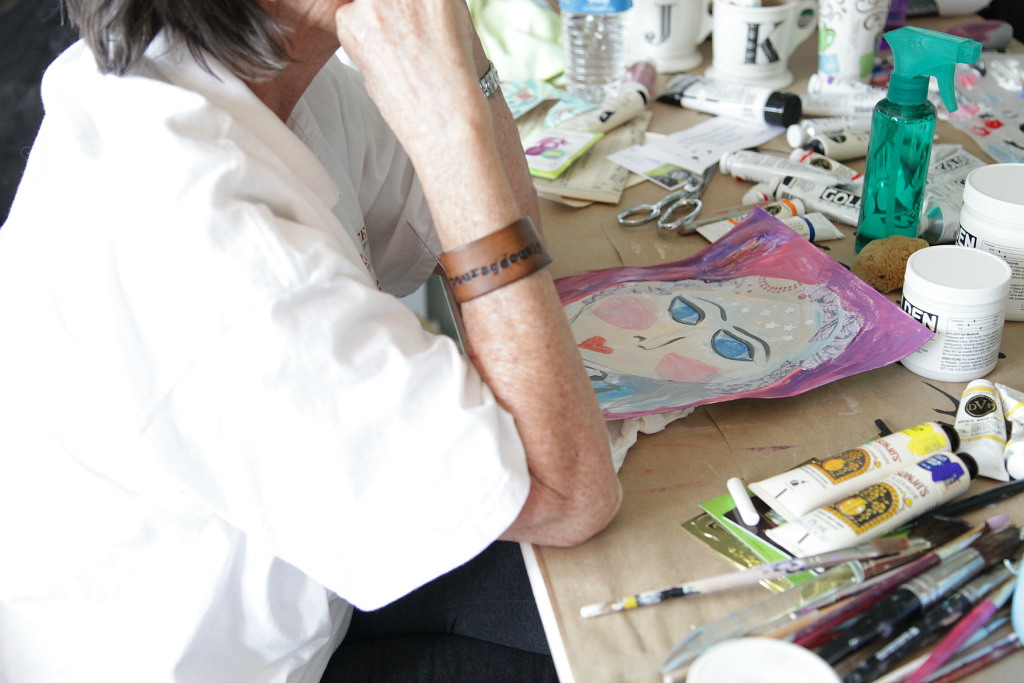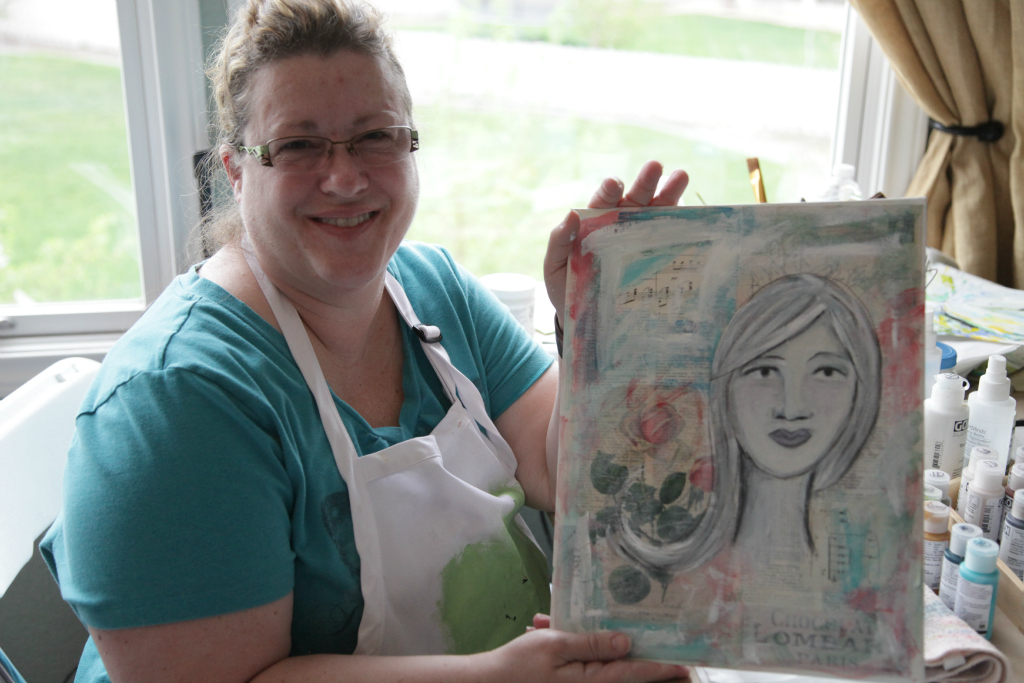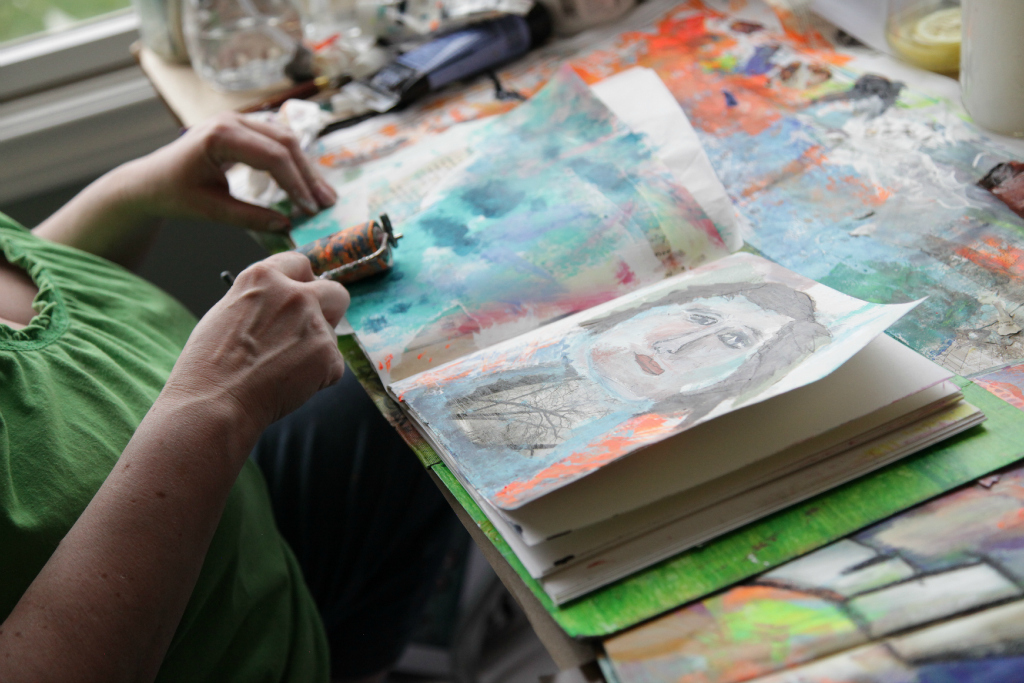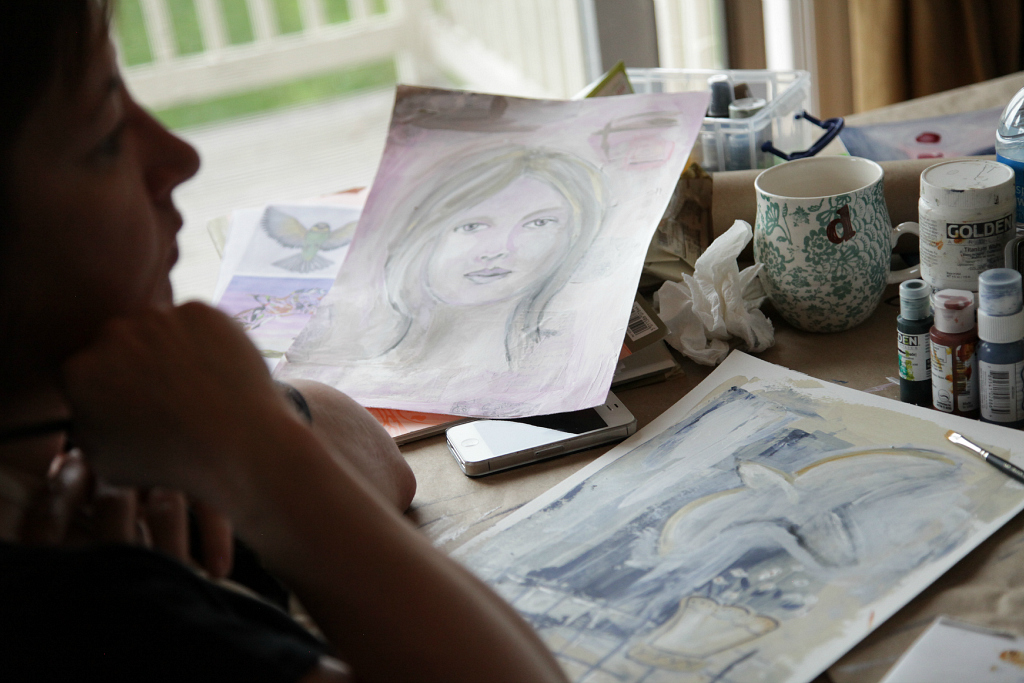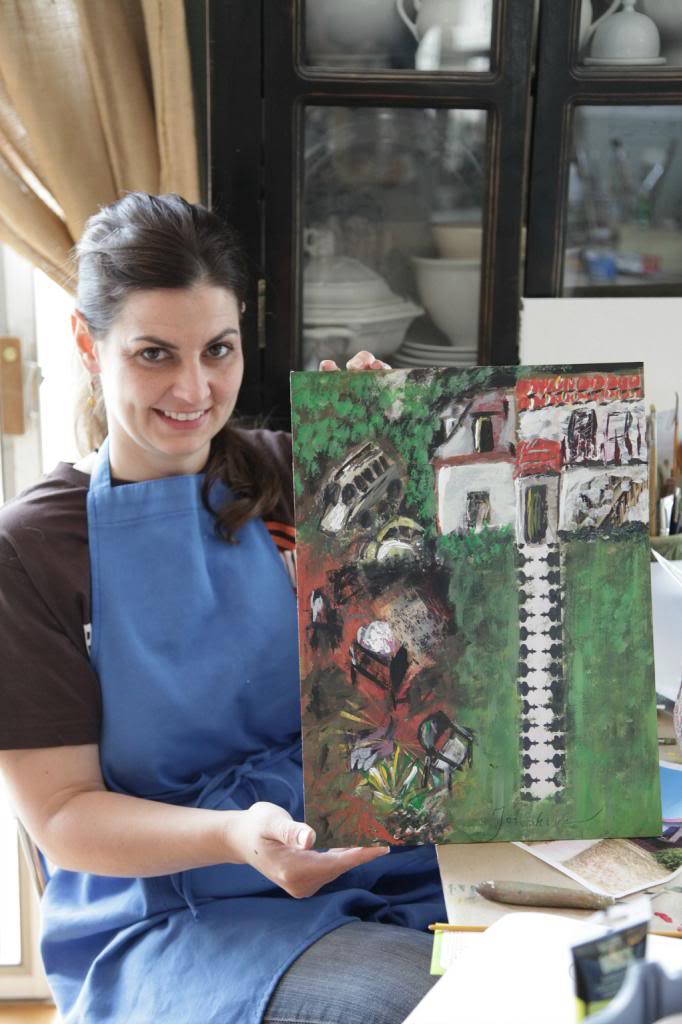 I didn't have much time to sit and watch them create but I was blown away looking at their creativity.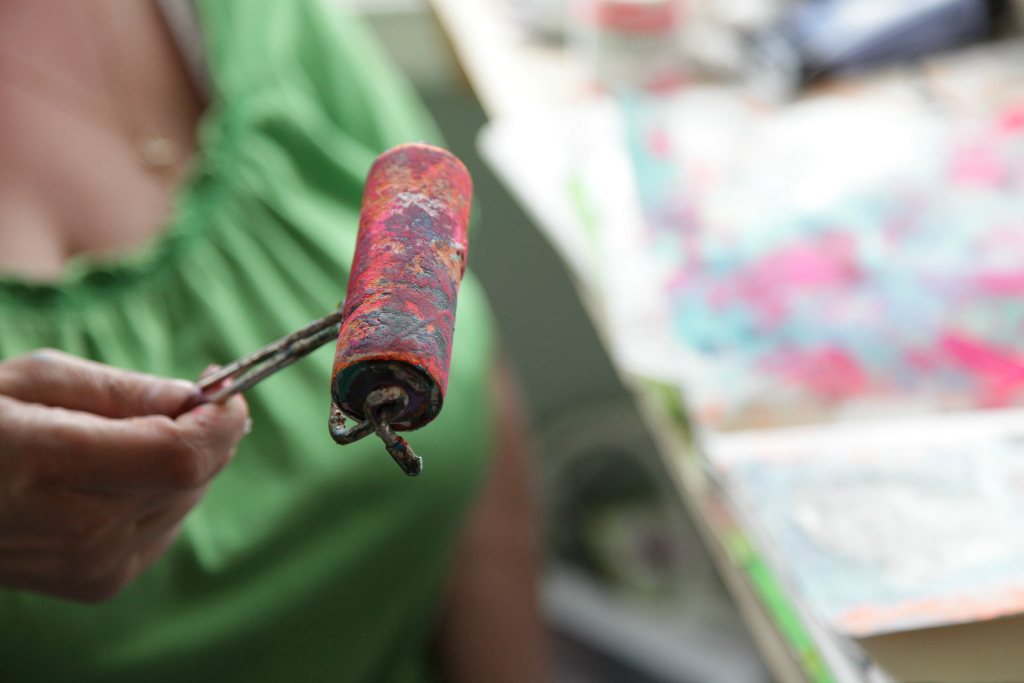 It was so fun to see how they took Katie's techniques and incorporated into their own work.
Even their palettes were gorgeous!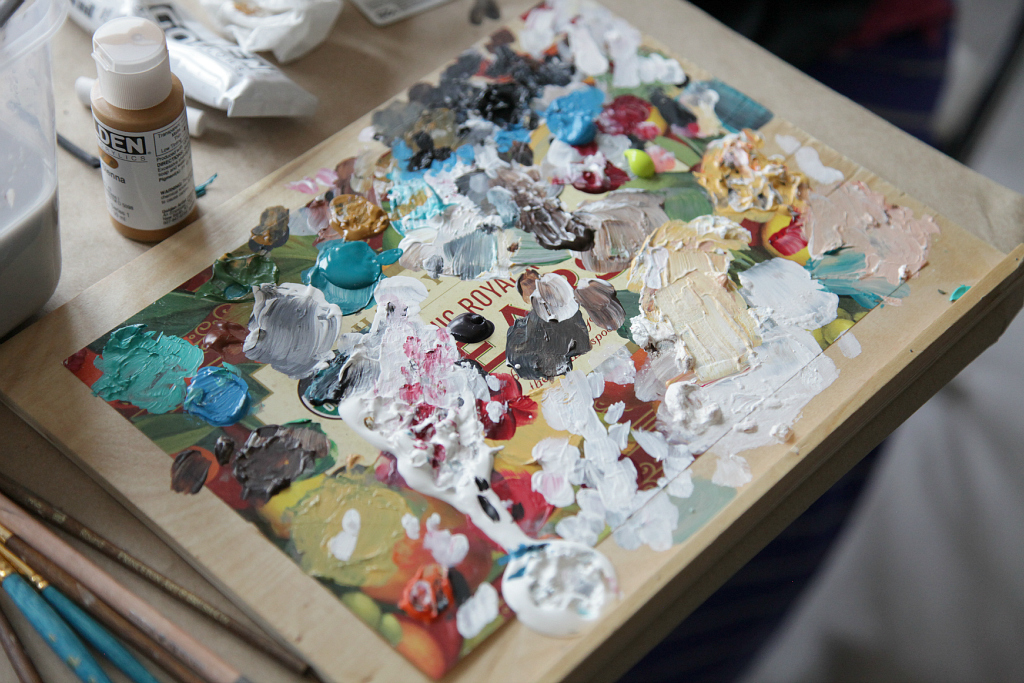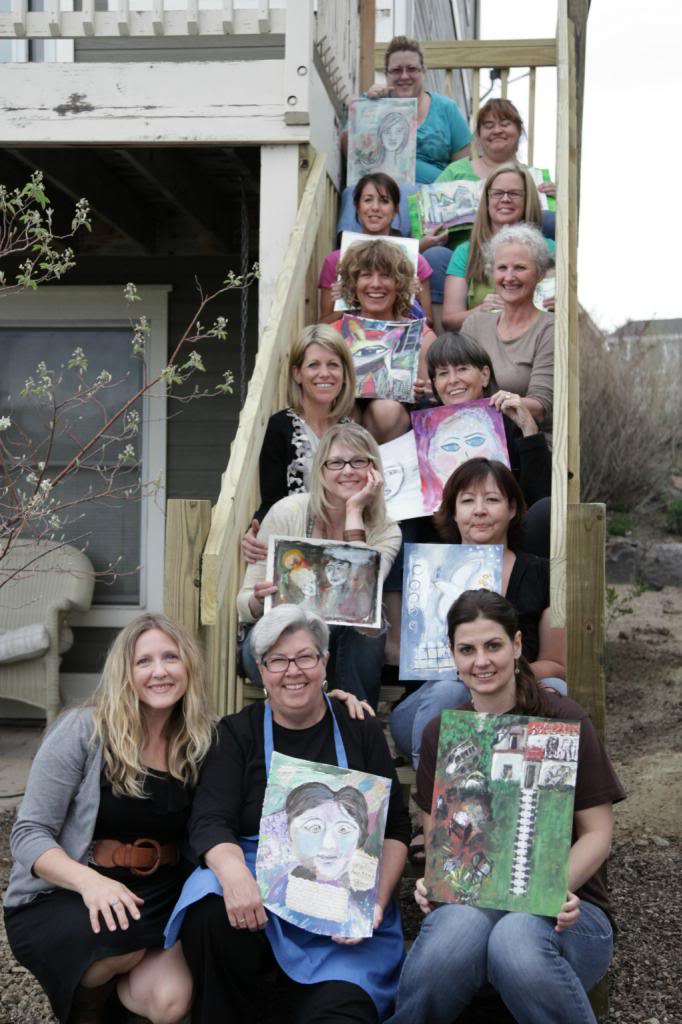 The day ended with some of the girls heading to dinner at Augustine Grill here in town and then antiquing the next day.
I had a wonderful time  hosting the art day and I had the extra bonus of spending all weekend with my friends Jennifer Rizzo and Danielle Donaldson.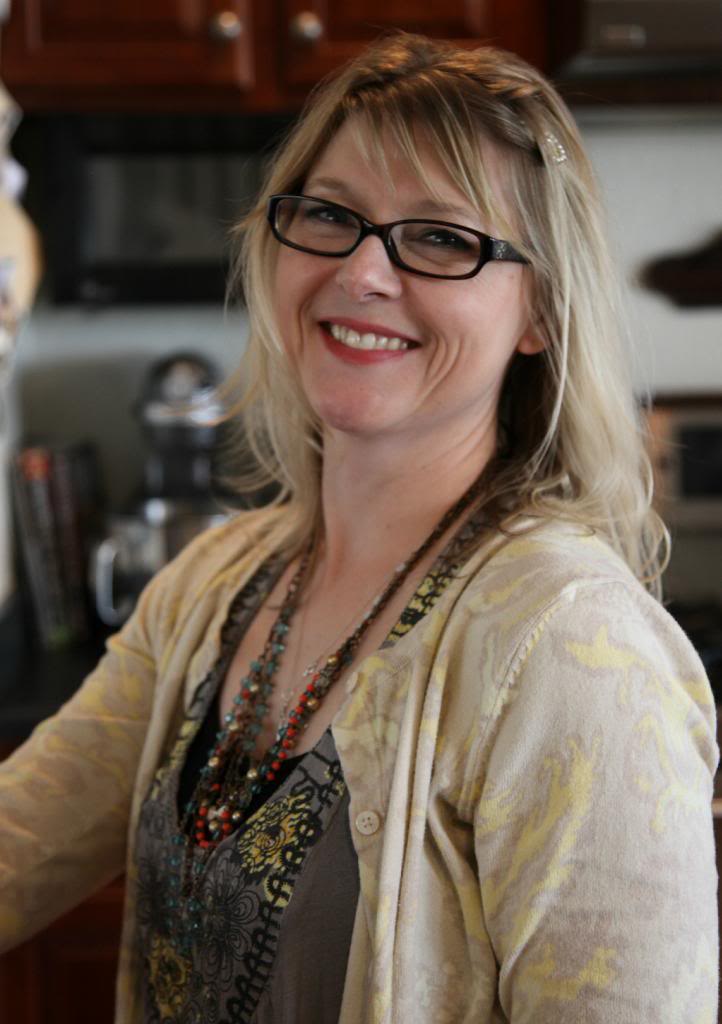 Long after the house was put back together I was able to spends lots of time with both of these women talking, laughing and brainstorming.
I really encourage you to open up your home for whatever creativity connects with you.
Hosting a small class in your home is intimate and encourages connections among the girls that come together.
Don't feel like you need to make lunch and make it pretty….just open your home.
The girls would have had as much fun if I would have ordered sandwiches and we gathered on the lawn with blankets.
I can't wait to do this again!