First of all I would like to thank everyone that contributed their thoughts to the post on authenticity.
I definitely think this is a subject for more discussion and I hope to add another post this week.
**************************************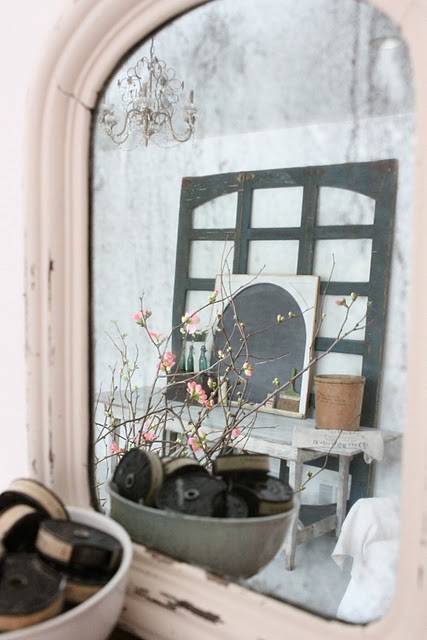 The best part of heading back to Illinois is the pure joy of seeing friends and family.
I have become good friends with Tracey, of French Larkspur, over the past few years.
I love that we talk weekly on the phone and make time for each other.
I am so gratful for her friendship and she has some serious incredible decorating skills.
I tell her all of the time she needs to open her services to interior decorating and styling.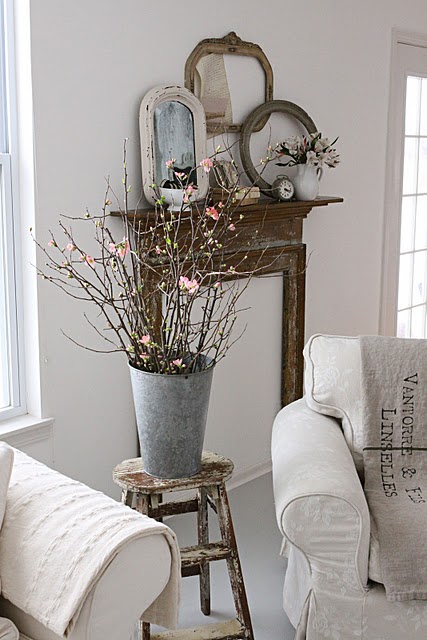 Whenever I come home I have been able to meet up with Tracey but it is usually with other friends and never at her home.
This was the first time that I was able to stay at Tracey's home.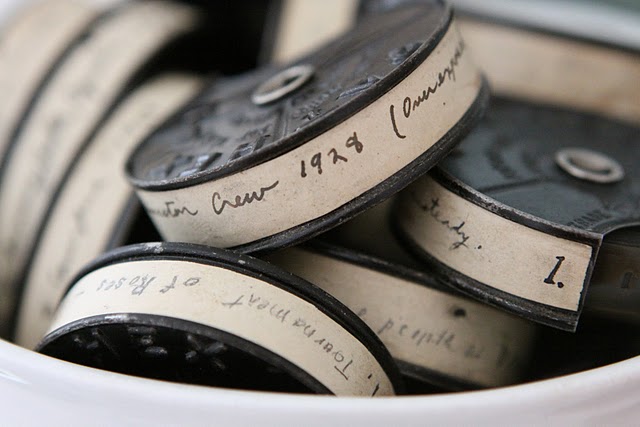 I have a confession to make.
I have seen Tracey's gorgeous photos of her home for years now.
Rarely is a home even lovelier in person….hers was!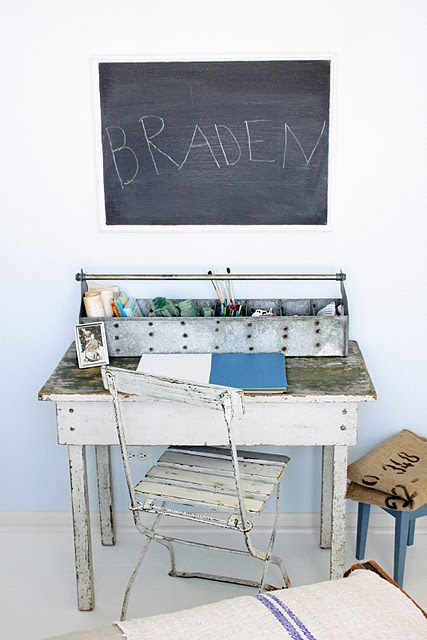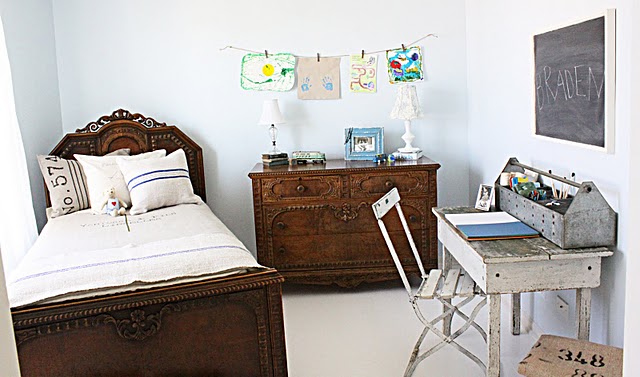 I was walking around her house snapping photos with my phone texting them to my husband:-)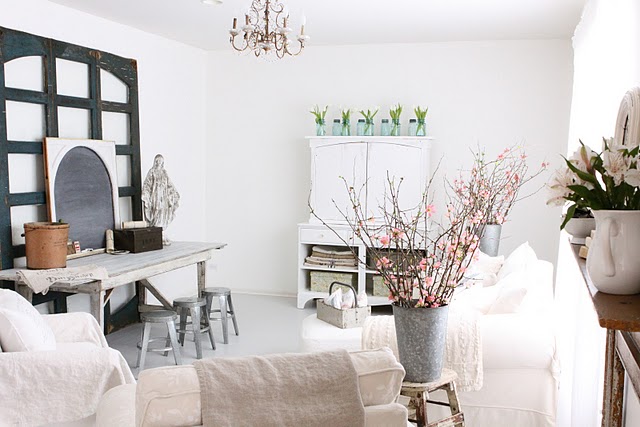 I love layers in clothing, art and decorating.
Tracey's home has so many layers and that appeals to me.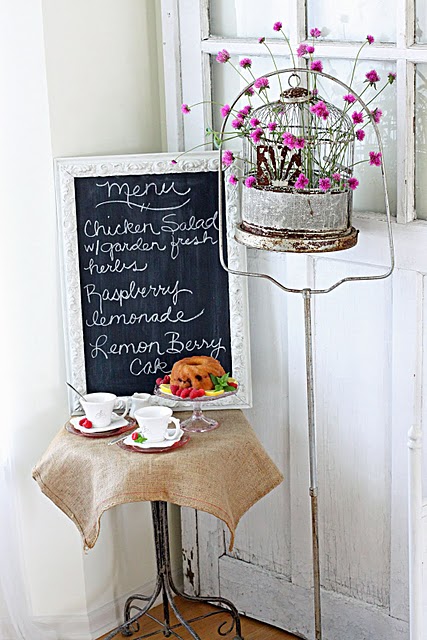 I love when you have been in a room for an hour and you keep discovering different aspects of the room….little treasures that give the room life and beauty.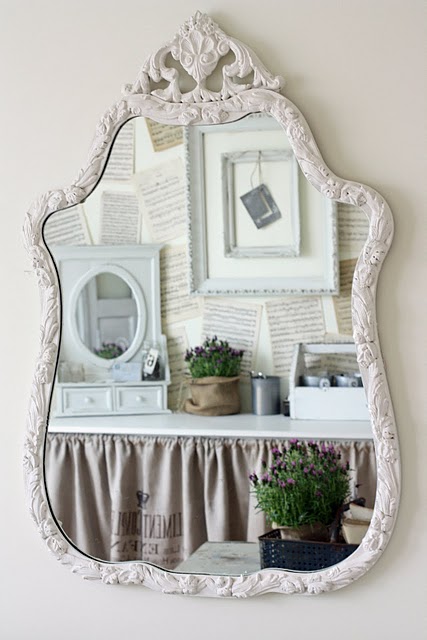 Tracey pays so much attention to the details that you  love the soap that is in the bathrooms, the towels hanging, the salad on the table, the body wash in the shower and the candle burning.
This is her art.
This is her creative gift.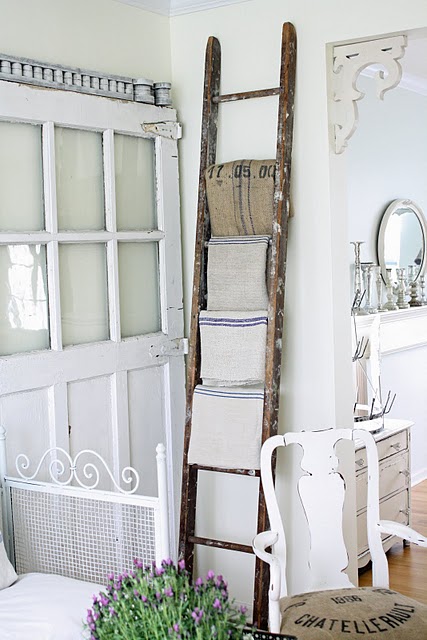 Tracey's home is filled with gorgeous French items from her friend (and mine) Maria's shop.
I know many of you are familiar with Maria from Dreamy Whites.
Yes, the woman with the gorgeous blog, incredible decorating, seller of stunning French treasures and killer photography skills:-)
Even though I have looked at Maria's beautiful shop a million times…I have never ordered…until this week….and I ordered twice…shhh.
Ordering online can be hard. I understand this.  I have an online shop and people wonder what it will feel like?  What will the quality be like?  Is it worth the money?
After seeing so many of Maria's items in Tracey's home I HAD to bring some of them into my home.
I ordered a bunch of Maria's lavender filled, vintage grain sacks.
I have already received my first order and they are gorgeous and my home smells sooo good.
They are so well made and lovely that I ordered three more:-)
I also ordered one of her grain sack table runners.
I have a knockoff one but ordered the real deal because Tracey's launders so beautifully.
The quality of Maria's items are worth the money.
I would comment on so many things around Tracey's home and many of them were from Maria's shop.
I also couldn't resist some bundles of dried lavender.
A girl has to pretend she is back in the south of France sometimes!
Tracey, thank you for welcoming me into your home.
Thank you for being such a true friend.
Thank you for your creativity and how it makes those around you feel loved and special.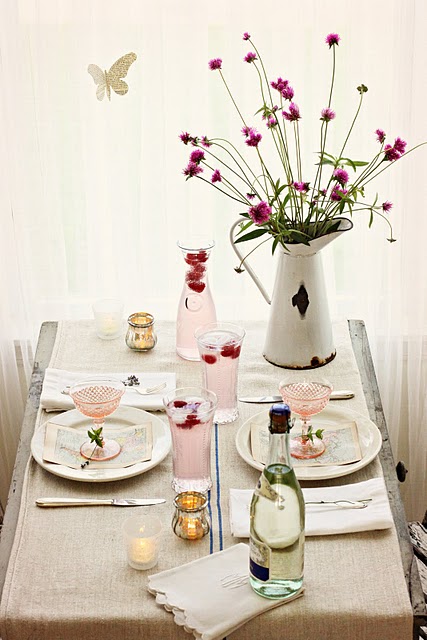 {all photos are courtesy of Tracey Leber of French Larkspur}