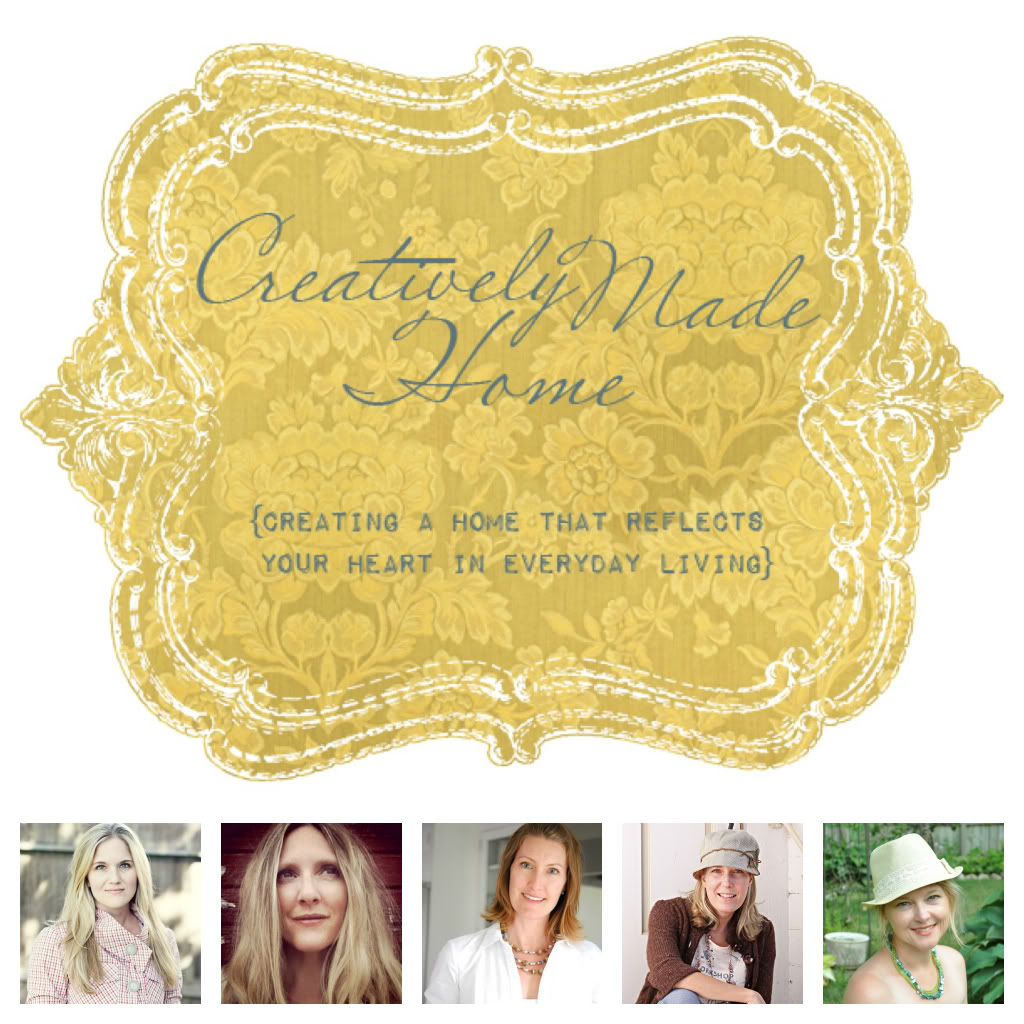 When I came up with the idea for Creatively Made Home it was pulled from my own journey with my home.
Creatively Made started as an art class.
Became a way to build a Creatively Made Business and now has allowed me to share about my passion of home and family.
The past two e-courses I have hosted and then brought in creative friends to generously share.
This course I have asked four of my brilliantly, creative friends to join me.
You will also have surprise guest designers that will share their own journey with their home each week.
Over the next 6 weeks you will get more peeks into the course and all that will be offered.
Today I want to share why I chose each of these women to be a part of Creatively Made Home and to share our new trailer for the course.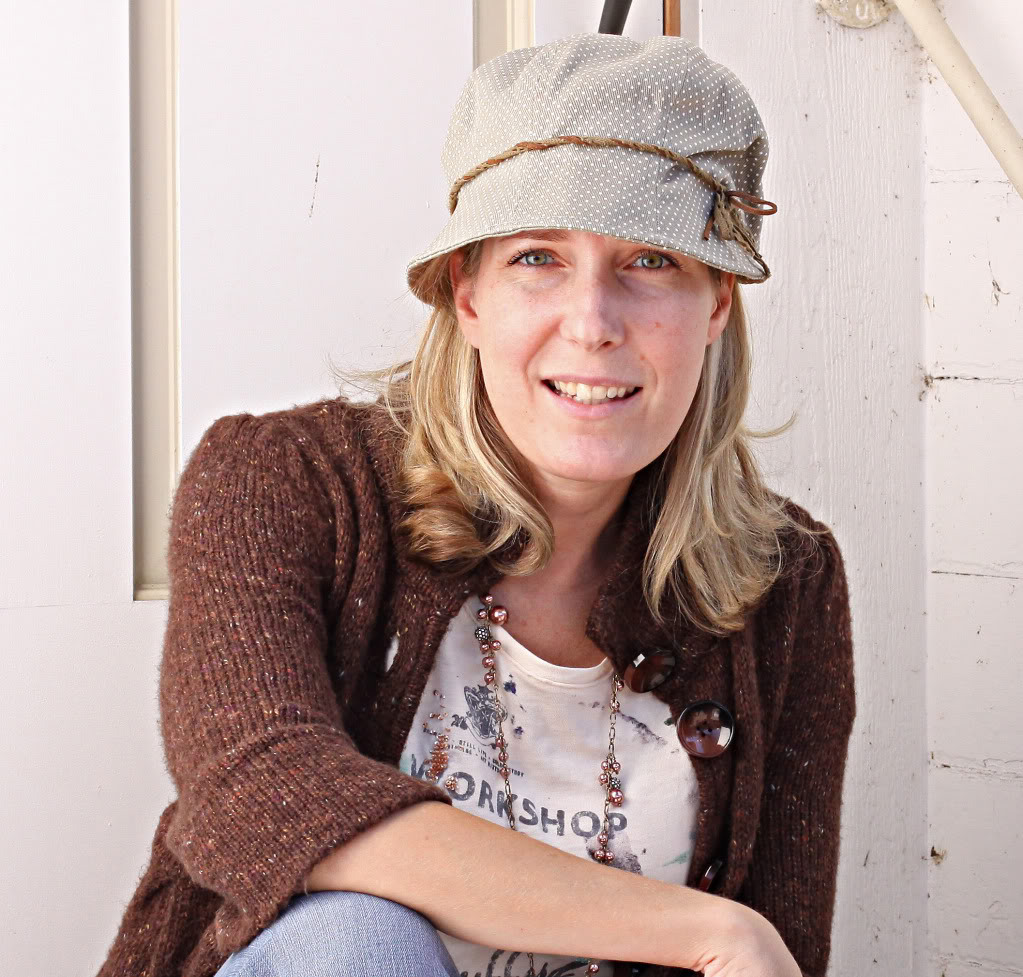 I first met Tracey through her gorgeous shop of vintage French items. I was drawn to her photography and her incredible eye for styling.  Her blog drew me in with her beautiful way of entertaining and decorating a home.  I didn't fully appreciate how authentic and lovely Tracey's style was until I spent time in her home.  The beauty was everywhere…I mean everywhere….but the people in her home hold center stage.  She was only surrounded by the items she thought were the most lovely and the little details were all around me.  Thought is put into the littlest of things and this is where her creativity shines.  When you have three children the house has to be  functional…not just beautiful.  Tracey's home is exactly that.  With candles lit, my feet tucked under me and a glass of wine on her couch I was made to feel at home and comfortable.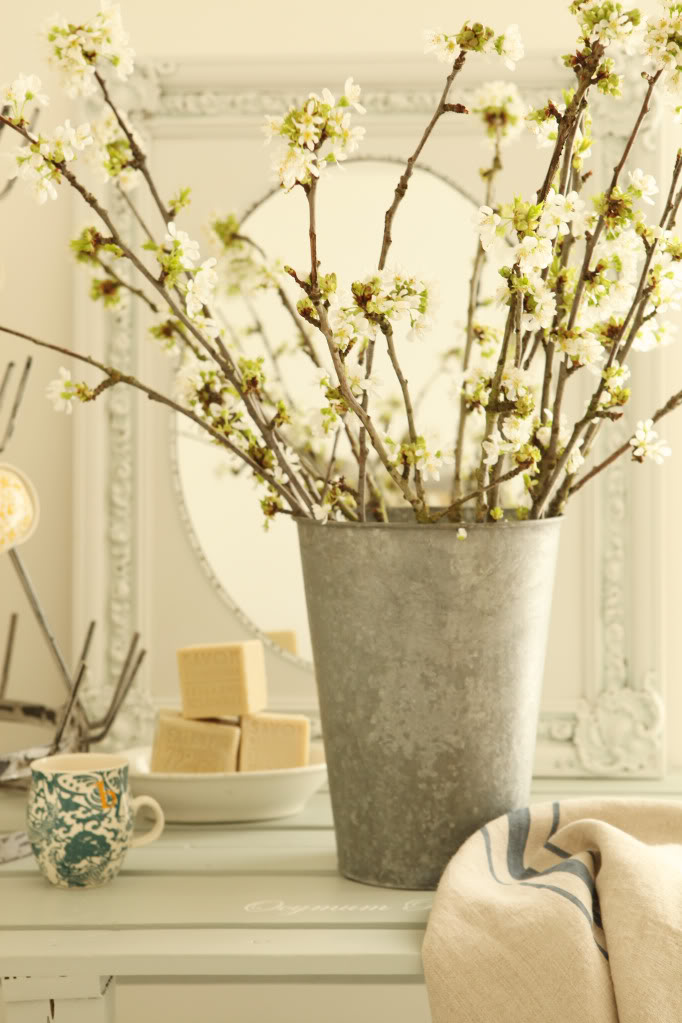 I wanted Tracey to be a part of this course to share with you her style, her way of entertaining, her unique way of gift giving and how to incorporate the things you love while still making your home about your family. If you love old papers, the perfect patina, French linens and architectural pieces..then you will fall in love with Tracey and her style.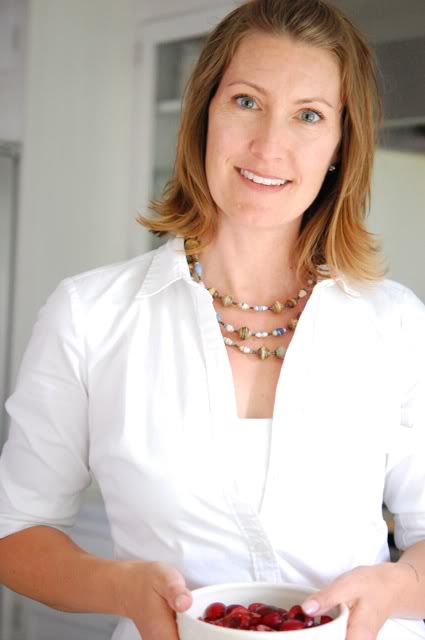 I first met Kim when I went to The Farm Chicks show three years ago.  We spent an evening belly laughing together and then our paths crossed again and again.  Each time I spent time with her I was in awe of her gorgeous photography, her  knowledge of gardening, passion for cooking and entertaining and her deep longing to creative a haven for herself and her house of boys. Spending time in Kimberly's home has been one of my sweetest memories of her because I was able to follow her around as she put on her boots, checked on the animals and gathered the eggs for the day.  She lives the life of her passions.  I love that about her.  A day doesn't go by that I don't see an aspect of her life through photos and I want to pop in for a moment or more.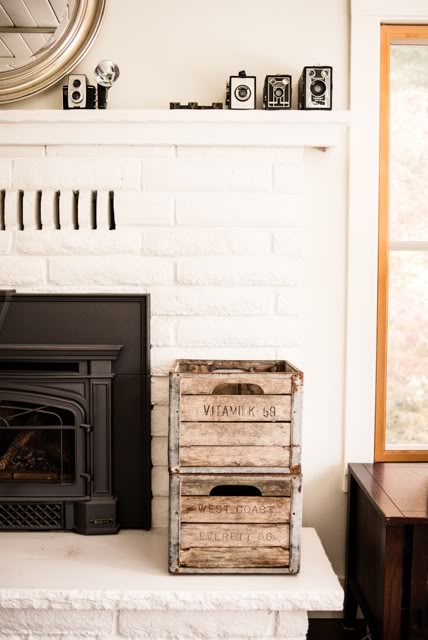 I wanted Kim to be a part of this course because she brings the beauty and joy back to preparing a family meal, making your home comfortable and lovely, gathering fresh flowers from the yard, pulling fresh vegetables from the garden and pruning back the blackberry bushes.  Only Kim can make it look this good while wearing muddy boots and calling out to four boys at once.  She reminds me that it is an honor to make a meal for my family and to love on this family on mine. If you want to learn more about making the most of your land, how to love on your family with good food and how to make sure that each guest of your home leaves feeling loved and special… than you will adore Kimberly and her style.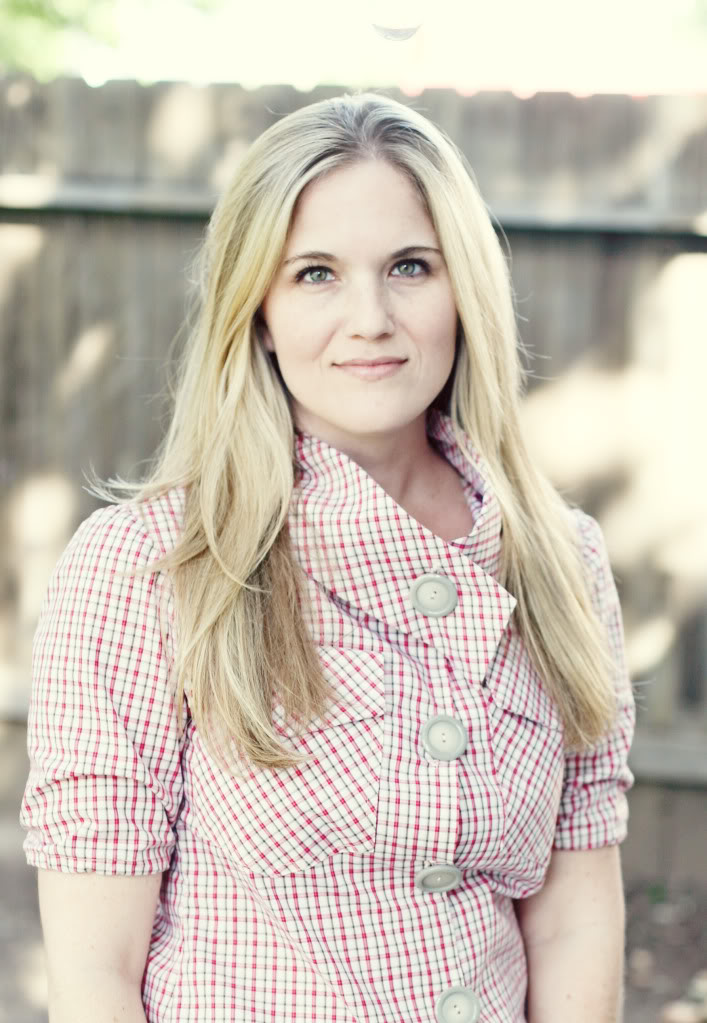 One of the first bloggers I ever noticed five years ago was Sara Duckett.  I instantly fell in love with her depth as a photographer and stylist.  I remember going over her house photos and falling in love with her use of dark furniture, mixed with white and her incorporation of vintage throughout the whole house.  Sara's photos and styling is noticeable and authentic.  Her photos and use of vintage are always my favorite articles in any magazine she is a part of.  Whether Sara is putting together a shelf of plates, a wall of photos or a collection of paintbrushes she has the perfect gift of styling.  Sara's home feels comfortable and casual even though you are surrounded by collections, vintage and heirlooms.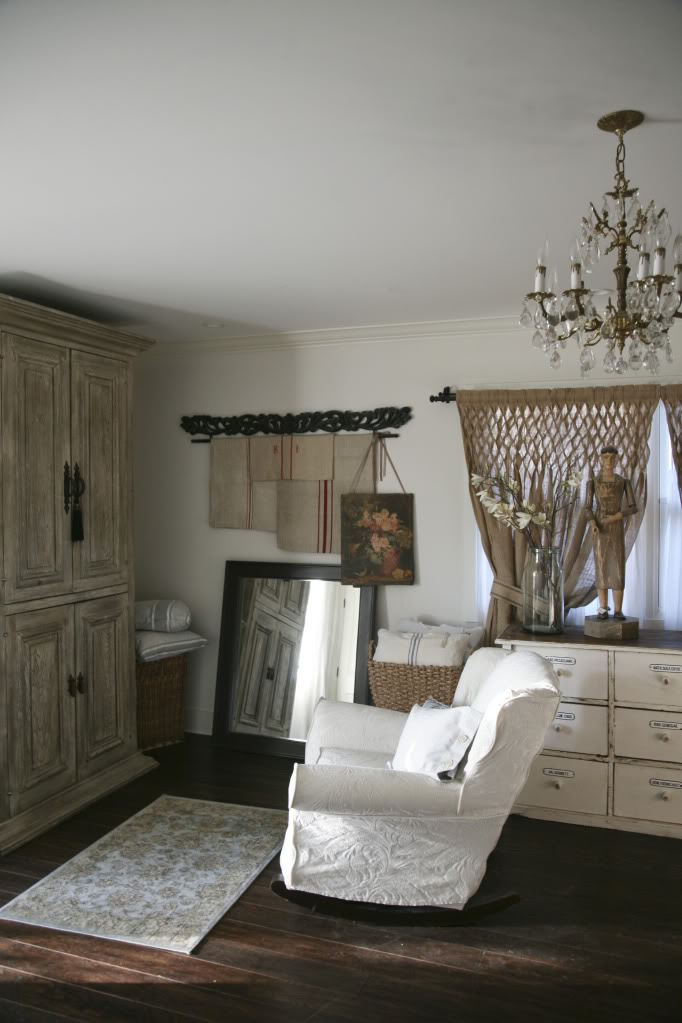 I wanted Sara to be a part of this course is because of the way she incorporates her love of design, vintage and photography in her life, blog and business.  If you have little ones at home and still want your home to look lovely, want to put together a collection of your favorite treasures, learn to incorporate vintage in your everyday, take better photographs and how to use digital art in your gifts and projects….then you will fall in love with Sara and her style.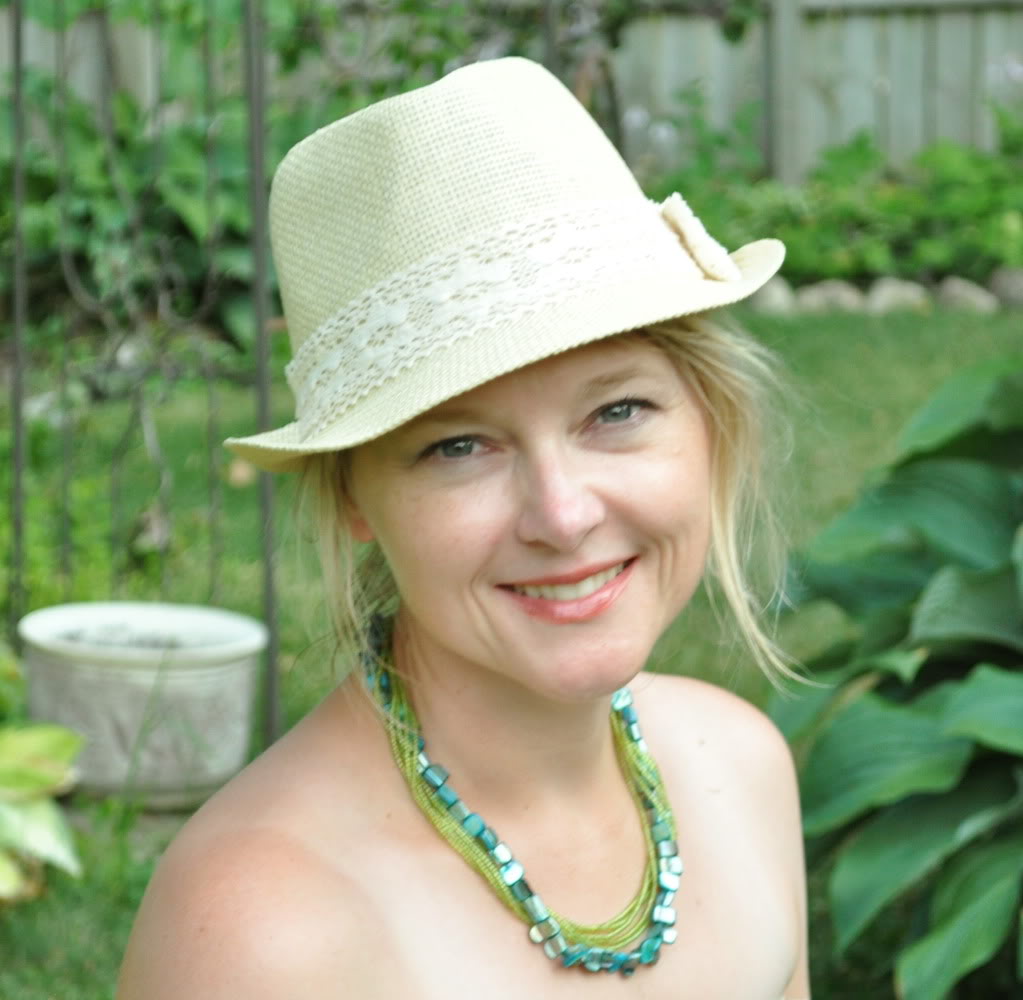 I first met Jen at the Country Living Entrepreneurial Conference.  I then spent more time with her at The Farm Chicks Show.  I have been blessed to spend time with Jen at shows, teaching side by side and in her home. She is one of the most creative people I know.  Her ideas flow like water and her love of creating is infectious.  Jen is the kind of person that sees an amazing project and instead of buying it will figure out how to make it.  From scratch.  She is creative and frugal.  I have two favorite kitchens that I have ever sat in….Jen's is one of them and her budget was $12,000.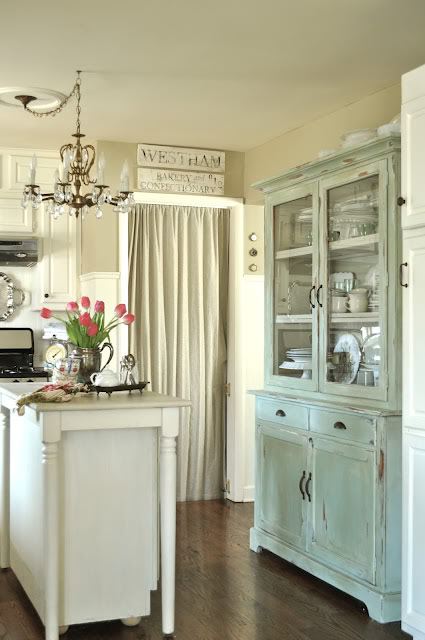 I wanted Jen to be a part of this course because her ability to transform her home with little money makes her not only the perfect blogger to follow but an incredible jewel in this course. If you have always wanted to create your own curtains, make image transfers, create lampshades that you would see at Anthropologie, paint that old dresser in your garage and make big changes on a small budget….then you will love, love Jennifer and all the style she brings to this course.
Check out the trailer.
We would love to have you join us!
You can register below or go HERE.