One-on-one business consults is one of my favorite ways to connect with business owners! I have watched businesses be transformed during this time together.
Whether you want to meet face-to-face or live on zoom we have options for both. I know what it is like to just need another opinion, to brainstorm new ideas or to have someone with experience help make a plan to move forward with confidence.
I understand how it feels to be in the trenches of your business, unsure of what the next steps may be and feeling too close to the business itself to get a clear, objective view of all the ways it can be better.
With some outside perspective you can get un-stuck and grow with confidence!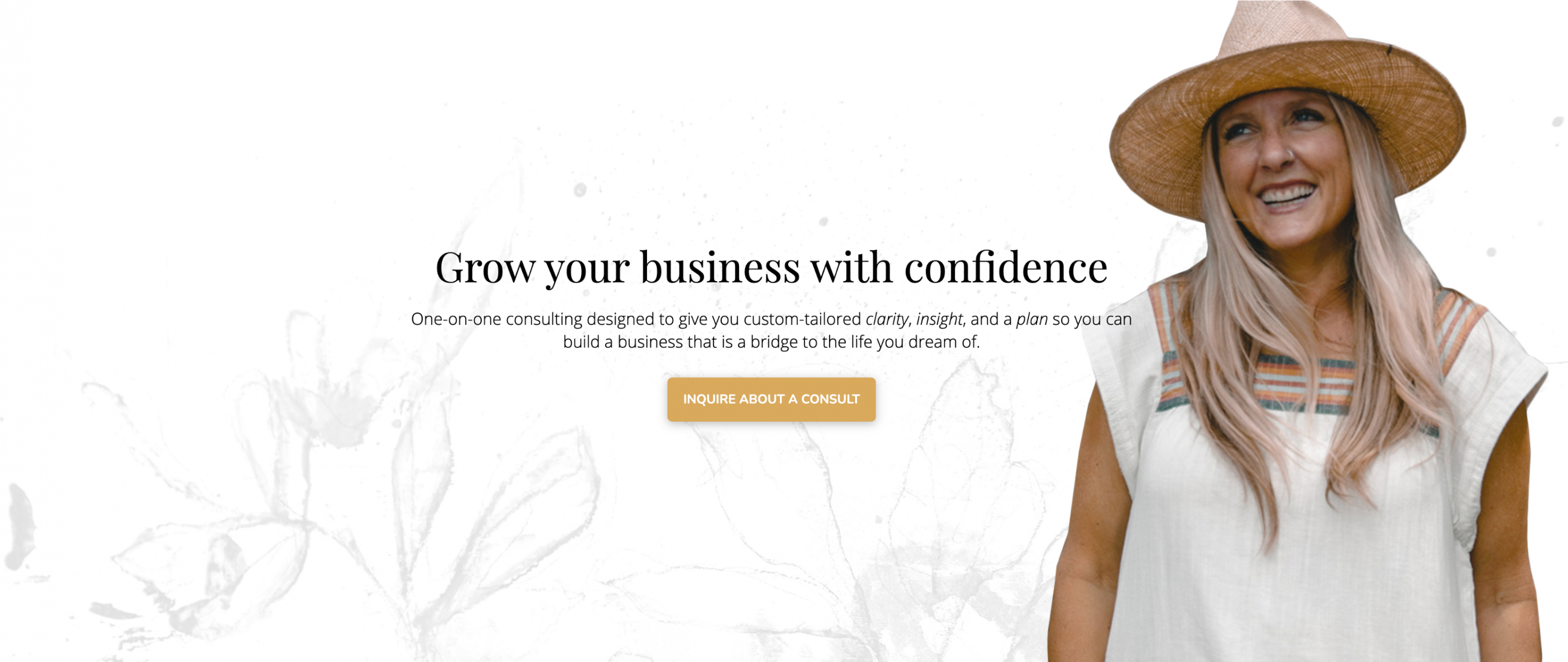 We've created and grown an online art school with over 66,000 + members from around the world.
Our business has consistently grown 20-30% every year we have been in business.
Despite Covid19, 2020 was our best-performing year ever through intentional engagement with our audience.We have also continued to grow significantly each year since.

Created an online art school platform that hosts over 180 online art + business workshops from over 105 creatives

Have created and taught art and business workshops around the world

Have created physical and digital products

Have created multiple streams of passive income

Have been published in 20+ magazines and a keynote speaker in my field