When we bought this home and land a little over 5 years ago it was for the gathering of creatives and non-creatives alike. We knew it was to be a gathering place and it has fulfilled that desire and promise over and over again.
We are so excited to announce our 2021 art and lifestyle live studio workshops  and a live Creatively Made Business workshop. For many our studio workshops are a yearly journey and maybe you have been waiting for the right event to make your own trip here. In the past we offered 8 live workshops (sometimes more) a year and this year we will be offering three specially chosen live events.
Whether you want to come to the art, home or business workshop it is hard to wrap up in words in this space how people tell us they FEEL while they are at our studio, home and land but it is special and different. You are well fed, well loved and given the opportunity again and again to just be, create, learn and rest.  Please read a few of our testimonials to hear more.
Come and read all of the details! We can not wait to welcome you to our home, land and studio!
We just opened the session below to add a second weekend for Poets + Misfits. 
Thank you for your amazing response to our live workshops being released.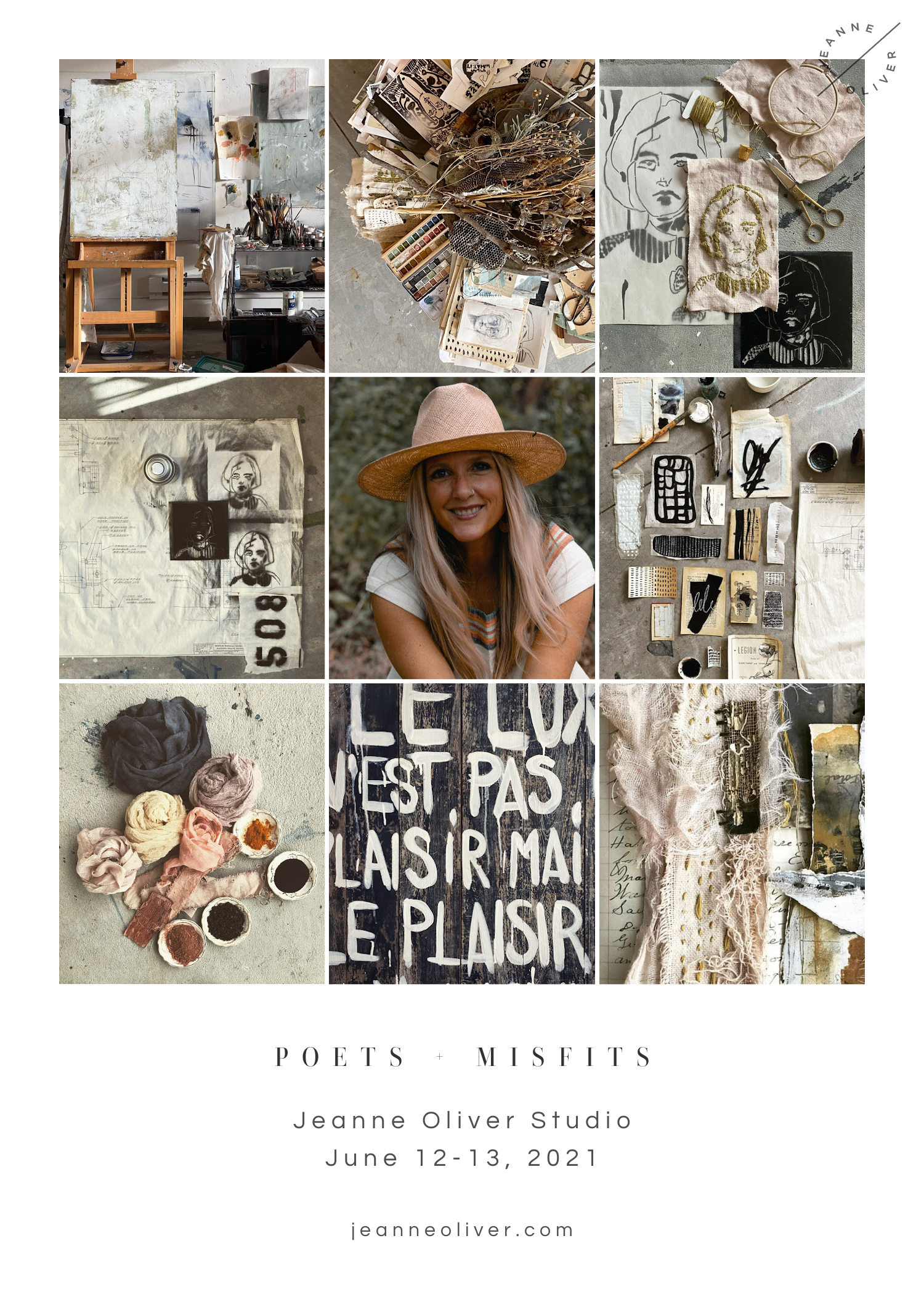 JUNE 25-26th is SOLD OUT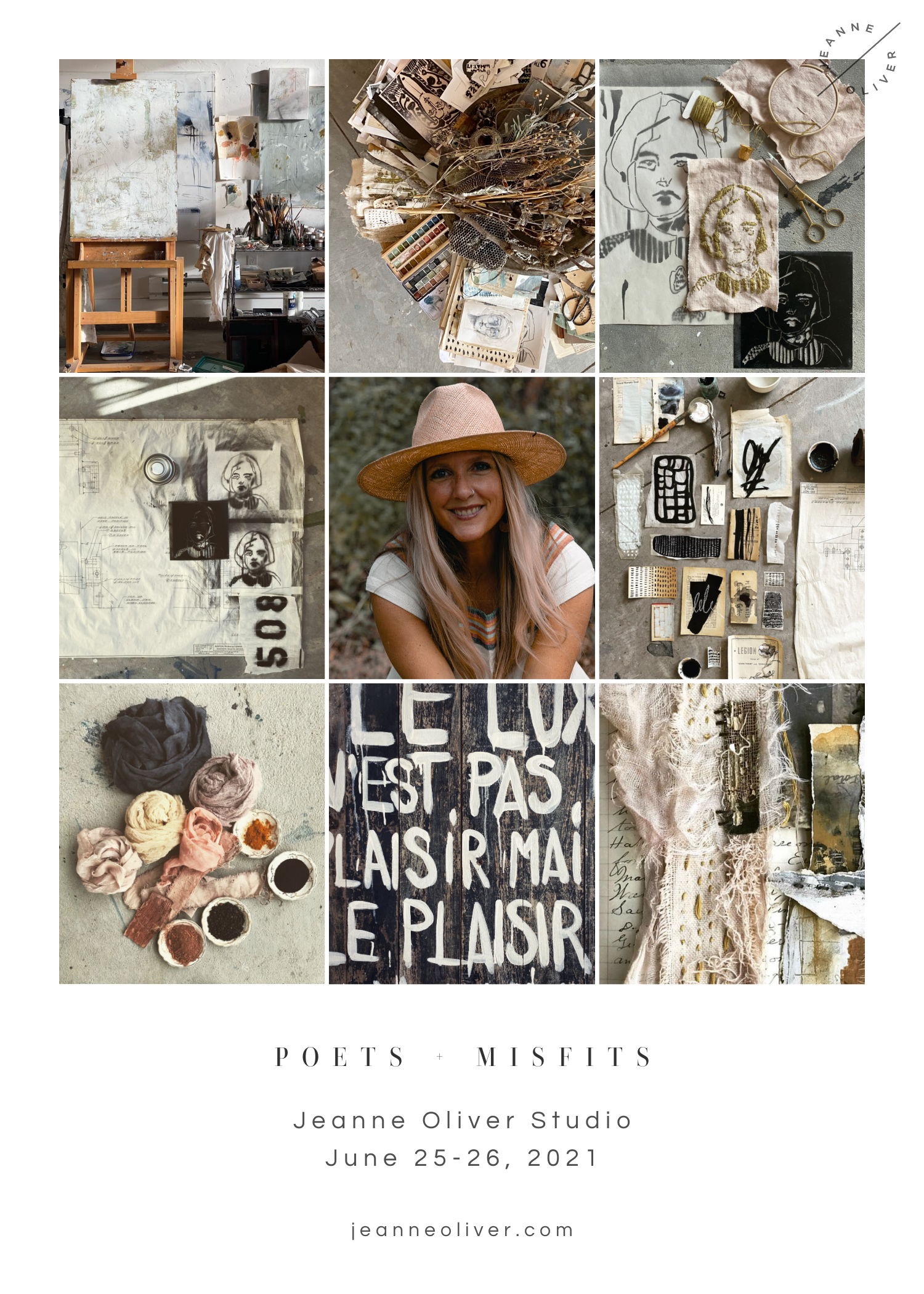 Join me in my studio for a two-day art workshop all about journal making, fabric dying, stitching, creating small compositions and mounting them on wood, mark making on vellum, newsprint and vintage ephemera and working with raw canvas to create gorgeous works of art.
Through layers and texture, we will create large and small bodies of work. Each piece will build upon each other and by the end of the workshop, you will have dyed fibers, stitched fabric and art collage pieces, a handmade journal full of your marks, and a few abstract pieces created with plaster, concrete, stitches, layers,  paint, marks, and collage.
Find your authentic marks through your art and explore new ways to bring those marks to life.
To read more or to register for the second session just added for Poets + Misfits click HERE. The June 25-26th is sold out.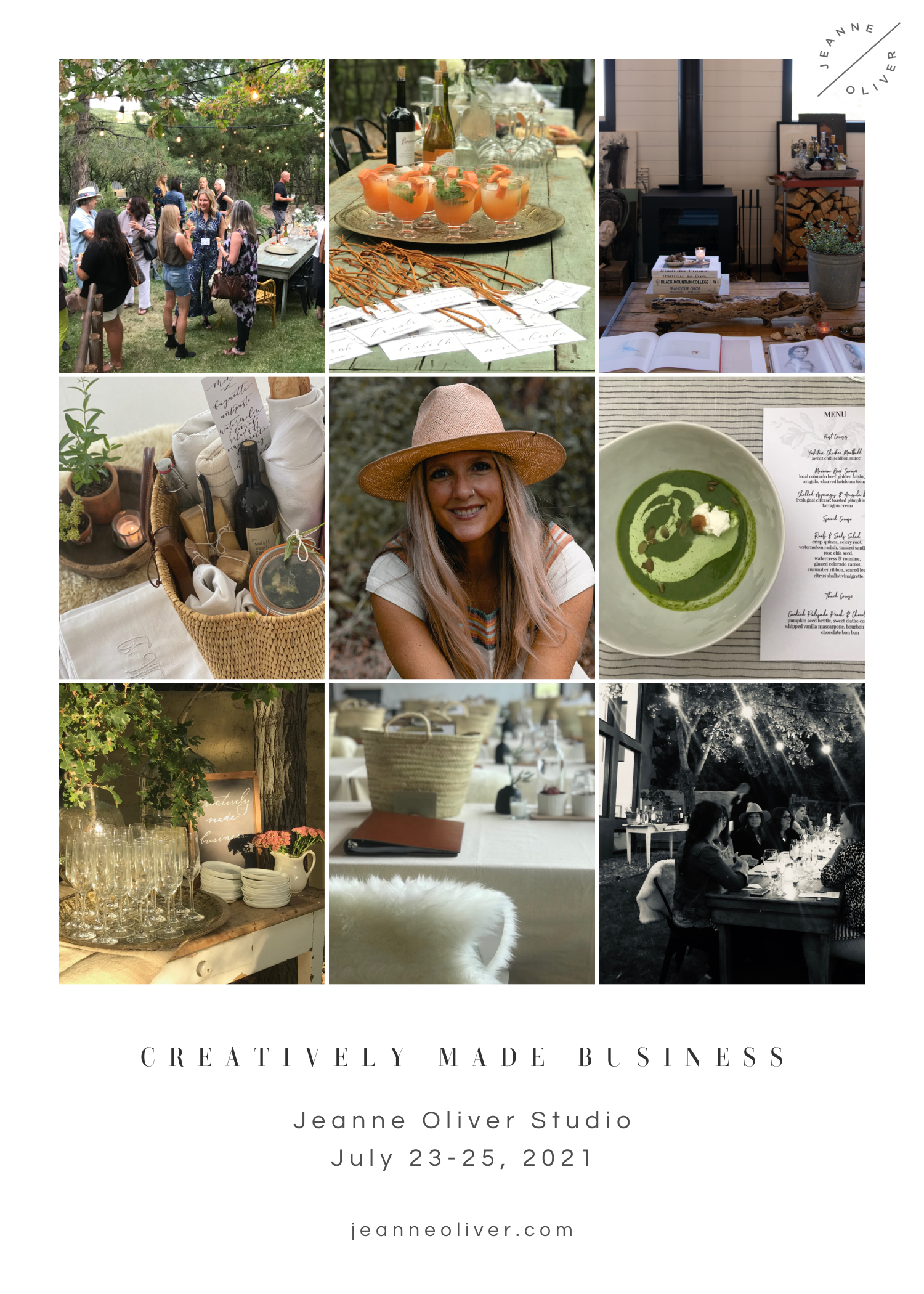 Gathering other small business owners together to create community, clarify their message and leave with a plan has been one of the highlights of my life. The women, the businesses, the dreams, the struggles, the connections and how they left ON FIRE! I have watched them each show up in their businesses in powerful ways since the workshops and we are ready to open registration for our next one.
Will you join us? Registration is now open.
I know how hard business owners work so I like to mix a little work with play. If you are looking for direction with your next idea, a kick in the pants to start or to have fresh inspiration breathed into your current business I hope you will join me for a workshop that is all about connecting with your gifts, building your brand, launching it out into the world and nurturing what you have created.
Let's talk business this July 2021 at Jeanne Oliver's home, land and studio in Castle Rock, CO.
To read more or to register for the live Creatively Made Business workshop click HERE.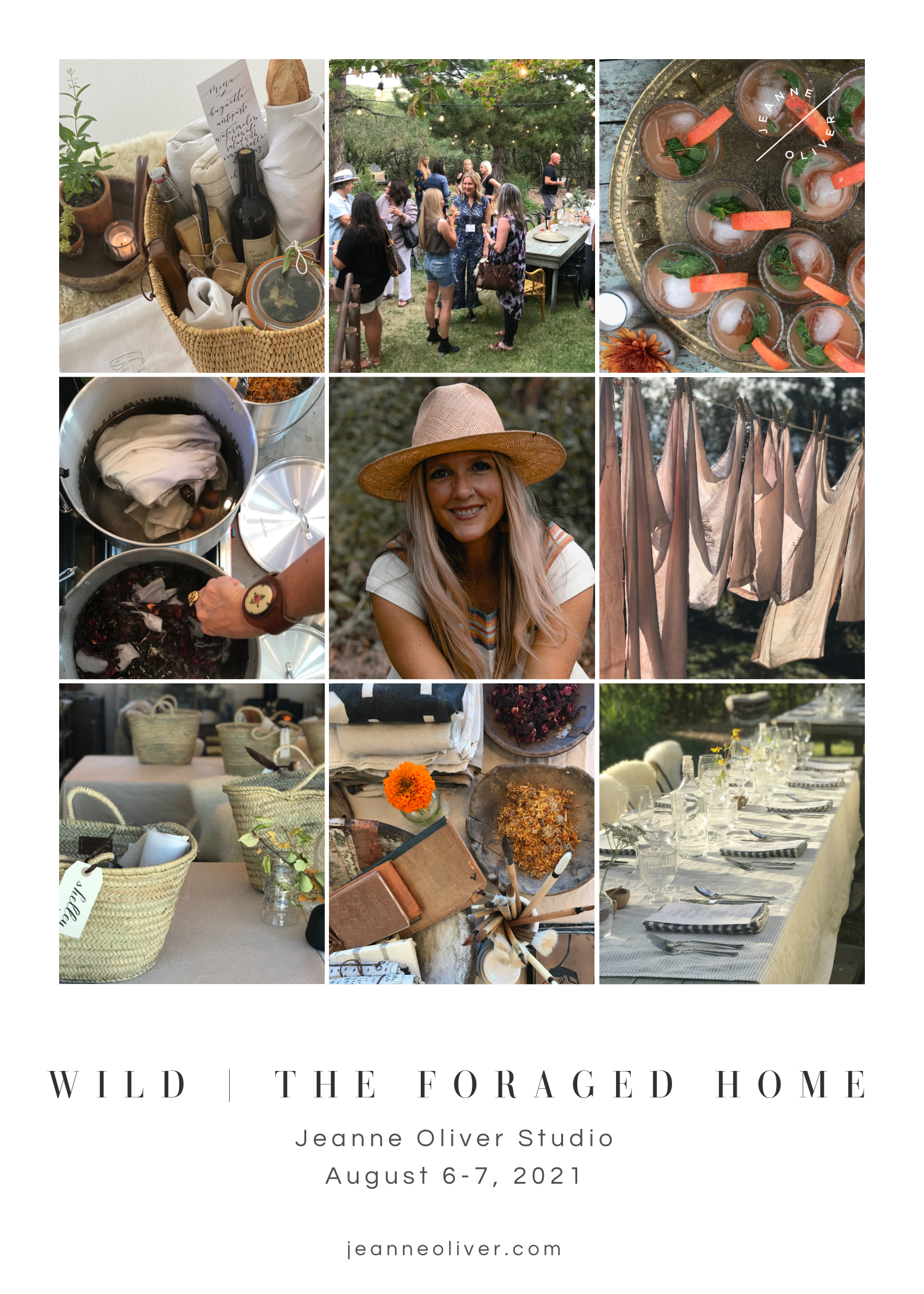 Join me in our studio, home, and land as we explore the art of creating a foraged home. Through collected vintage finds, intentional collection of nature, natural dying, stitching, handcrafted cocktails, charcuterie boards, gardening, leatherwork, hand lettering and more we will celebrate our love of home and nature.
You will enjoy French styled picnics and farm to table lunches under the oaks. The whole weekend will be a time to connect with hospitality, gathering, family and home. Every detail will not be about perfection but about the perfect art of loving others well. That is the heart of home.
Come and create in our beautiful studio where all supplies will be provided. You will enjoy a creative experience that promises to capture your attention through creating, learning, beauty, nature and gorgeous food. Our hope is that you leave inspired and renewed.
To read more or to register for the home workshop Wild | The Foraged Home click HERE.