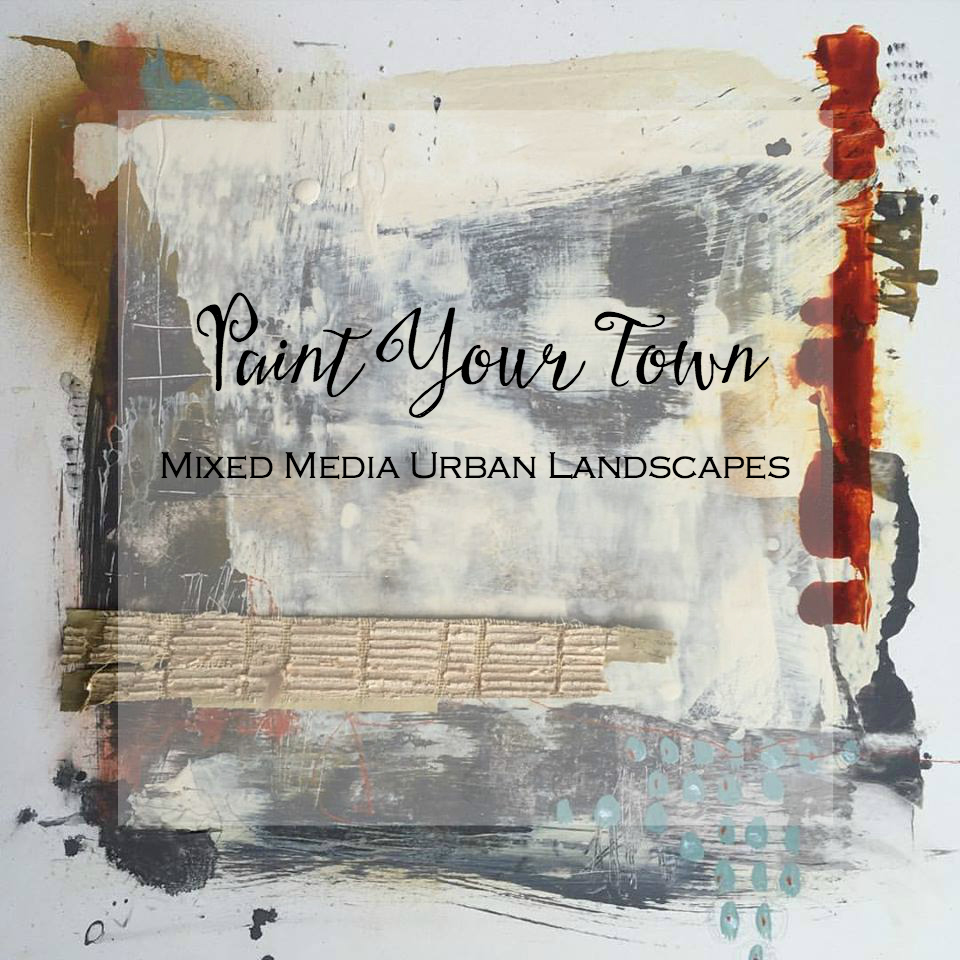 I have been working on a very special project for awhile now and I am so excited to tell you about it.
When I came up with the idea of The Living Studio it was based upon the idea and belief that the whole world should be our studio.
I have taken people to Italy and France and soon The Danube to create art BUT if we only wait for special big trips then we miss out on growing our art on a daily basis and seeing the beauty right in front of us!
I want you to become a tourist in your own town and start connecting daily with the ordinary and familiar in a whole new way…
In Paint Your Town | Mixed Media Urban Landscapes we will become tourists in our own towns and open our eyes to the photography, sketching, architecture, people, cafes, painting, connecting, history and beauty right in front of us.
In this class we will create abstract landscapes, work with sketching and watercolors, collage, image transfers, charcoal sketches and create mini works of art to create our own Paint Your Town journals when we are done.
The heart behind my art and classes is to encourage practice, use what you have and to create wherever you go. I hope you will join me!  This will be the fall that your town becomes your favorite travel destination!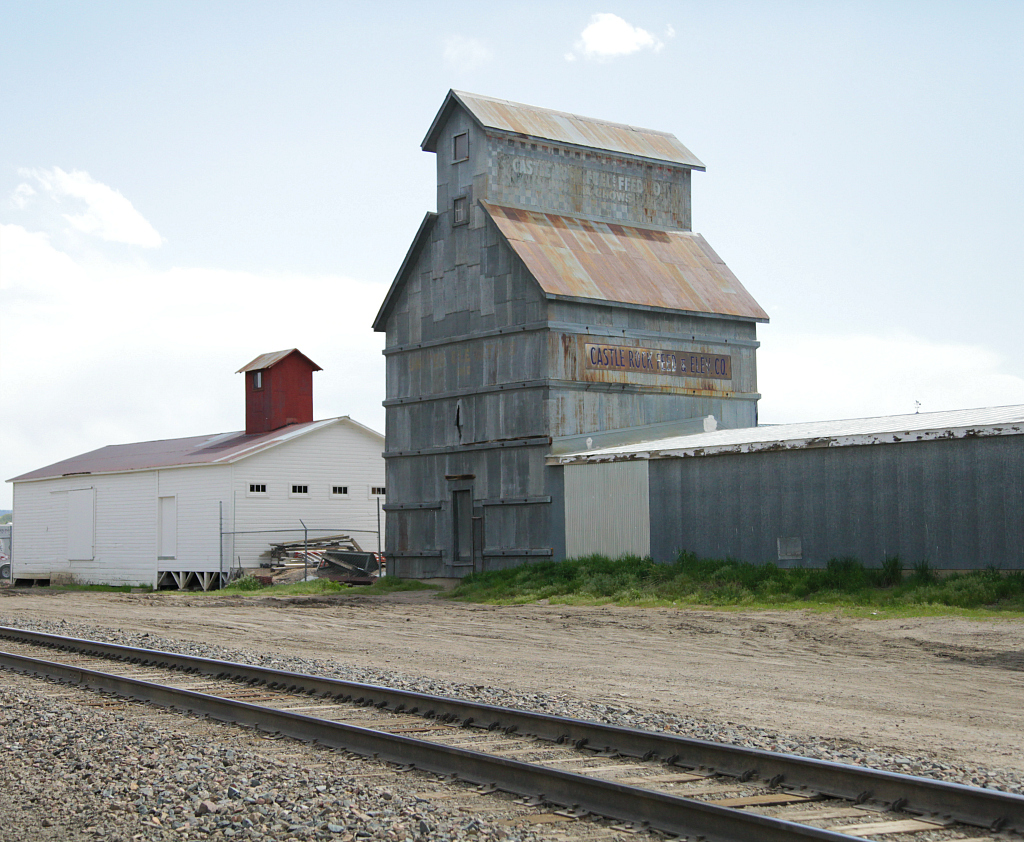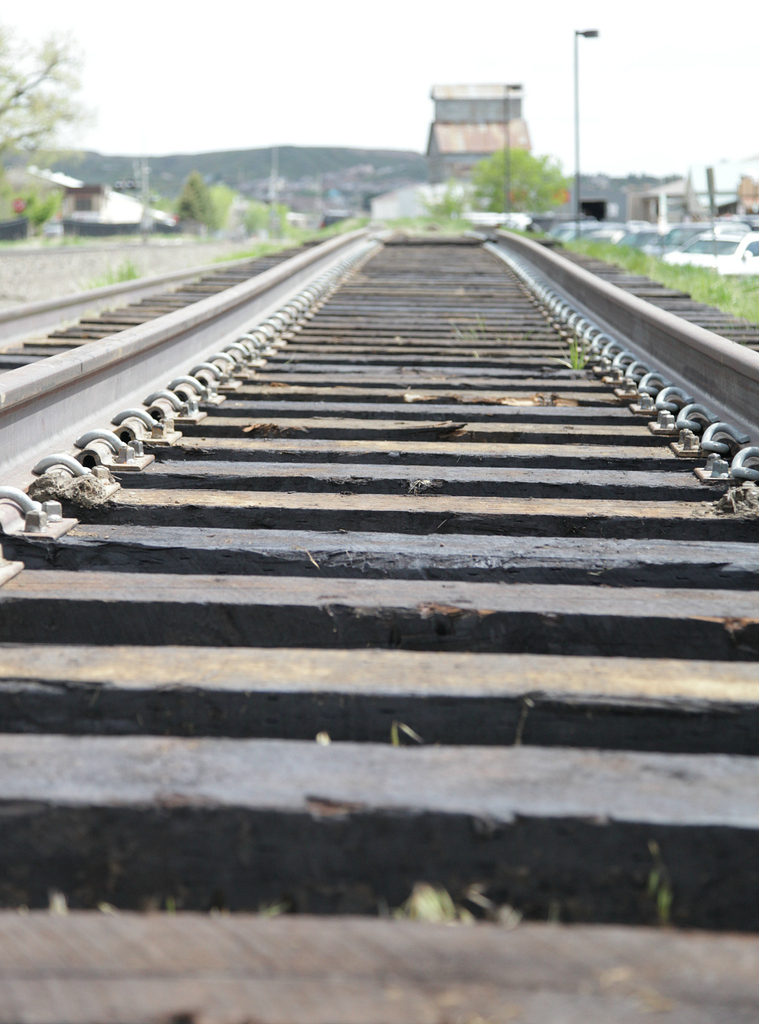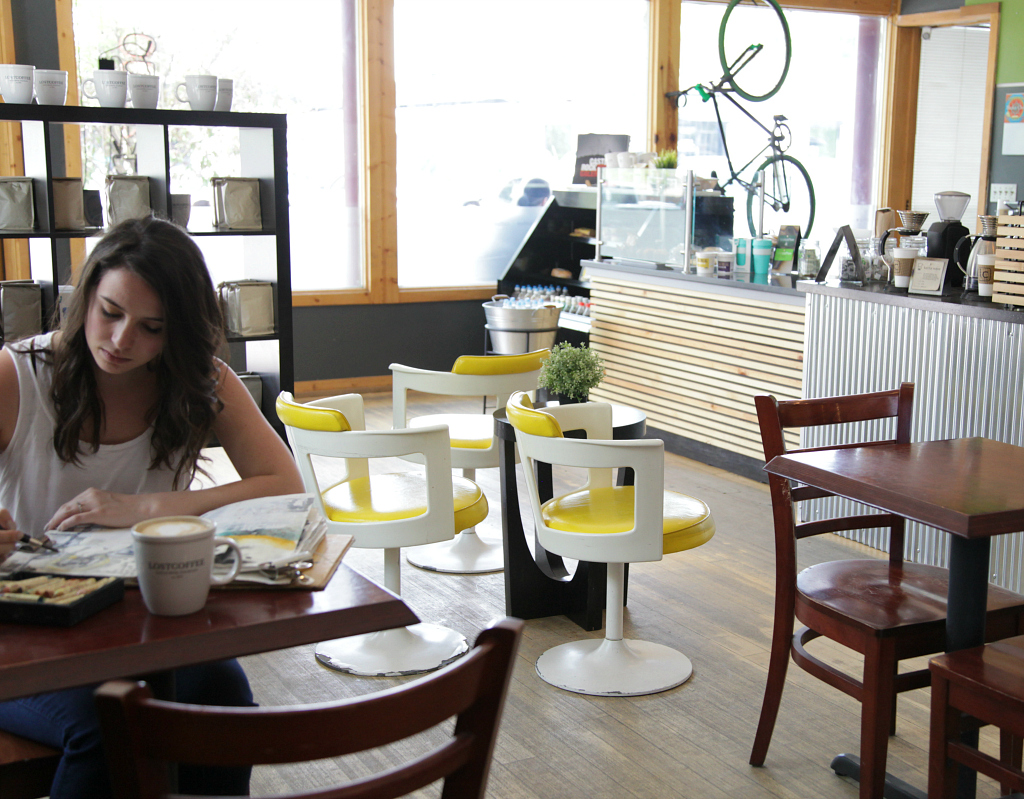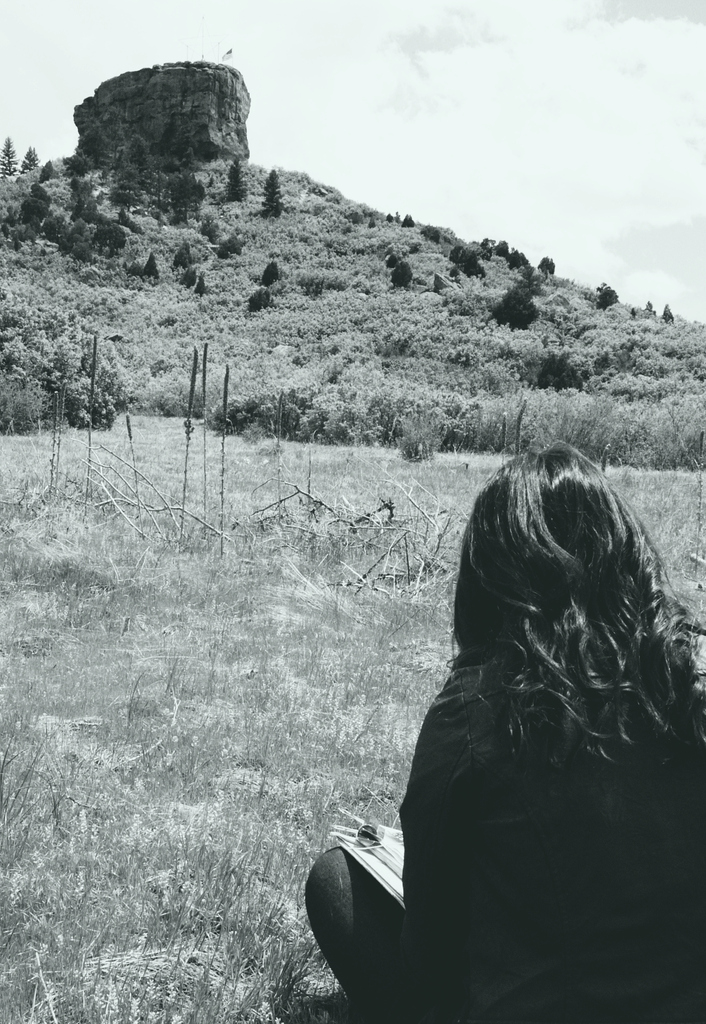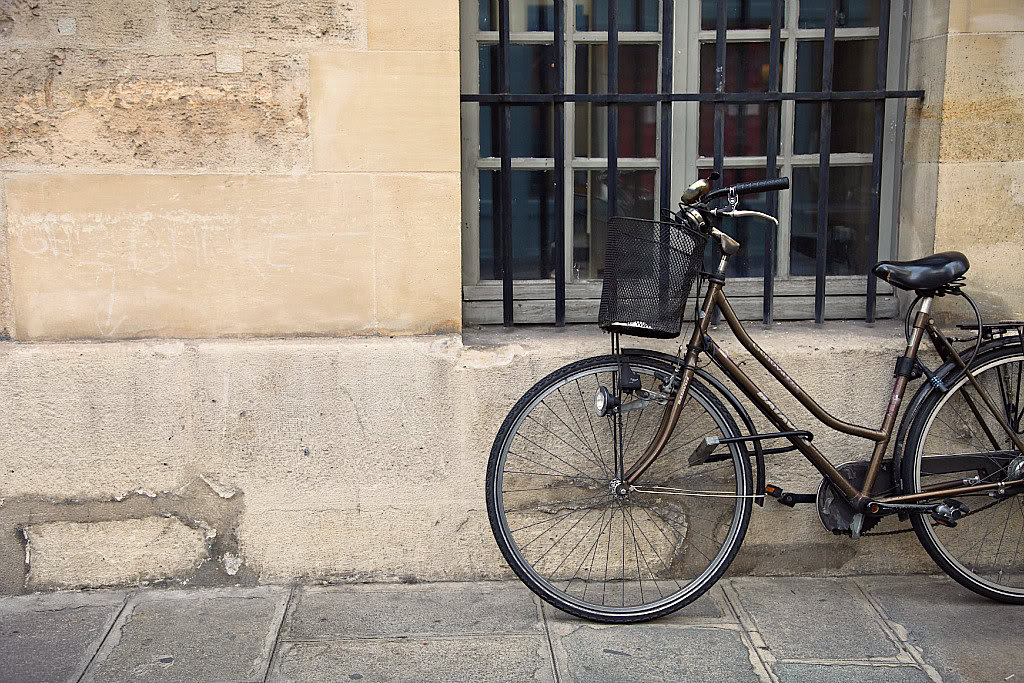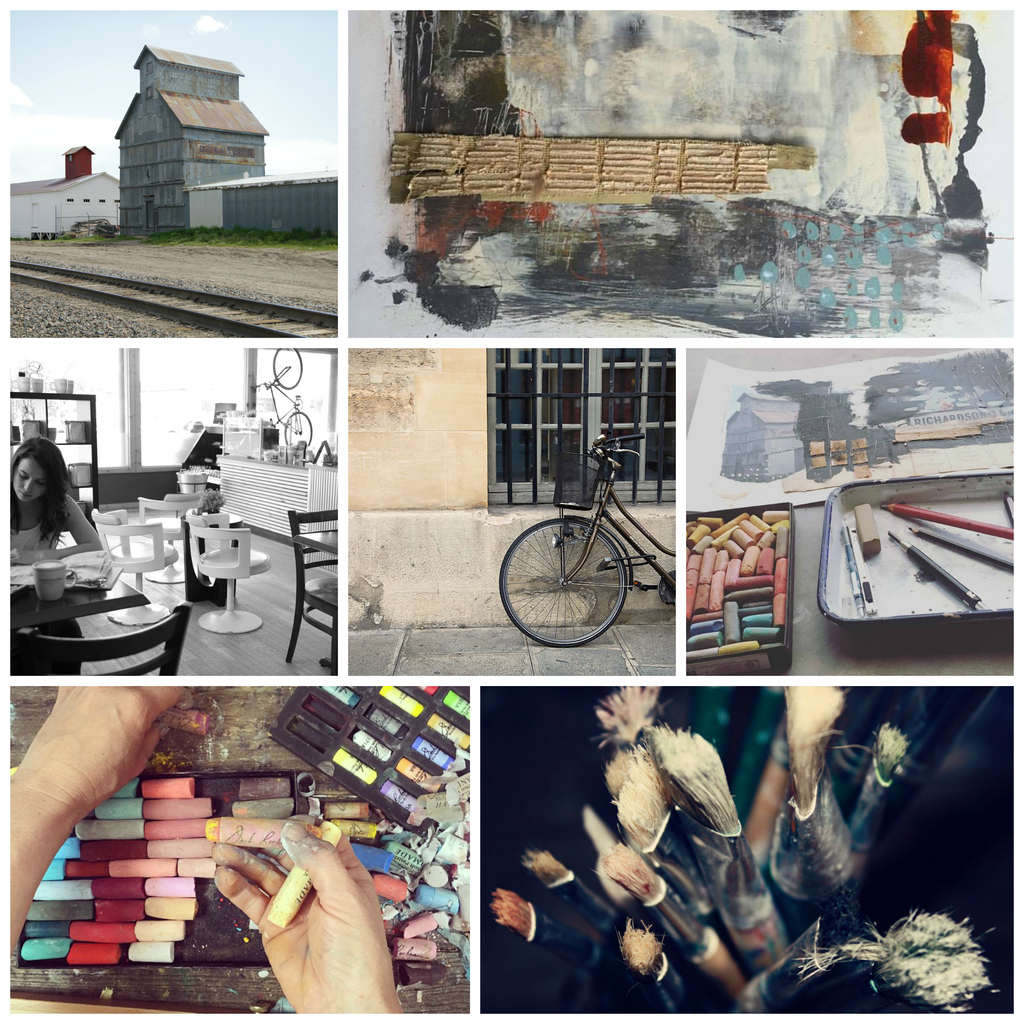 The early registration price for Paint Your Town | Mixed Media Urban Landscapes is $28, will have 4+ hours of content, all videos will be pre-recorded for your convenience and has lifetime* access.
The course will begin on September 27, 2016.
If you are new to our creative network here are easy steps to get you started…
1. Register at jeanneoliver.ning.com (this is free).
2. Once your account is active you are able to take advantage of our free courses, series and even pay for courses.
3. Go to jeanneoliver.ning.com and along the top header click on "COURSES" and you will be able to view all three pages of online courses and free series.
4. To purchase a course please choose your course, click on the +join in the upper right hand corner, pay and you will be INSTANTLY in the classroom.
5. All videos can be found along the right hand side of the page under "COURSE CONTENT".
*as long as we manage the jeanneoliver.ning.com creative network