I sometimes wonder what our children will remember.
What will they complain about and what will be part of their favorite memories.
I always hope they will miraculously forget all the times I am not the best and will only remember me as pure mommy perfection.
HA…that won't happen.  I do hope the things we are intentional about now will make up for our flaws.
I hope they remember our hikes and bike rides.
I hope they remember feeling safe.
I hope they remember how I hoot and holler after they play an amazing song on the piano.
I hope they remember me cuddling up on the couch with them and reading.
I hope they remember our art days.
I hope they always know with everything in them how much we deeply, truly love them and wanted them so badly.
When the weather starts to get cooler and the sun is setting earlier we are anxious to have our annual outdoor movie night.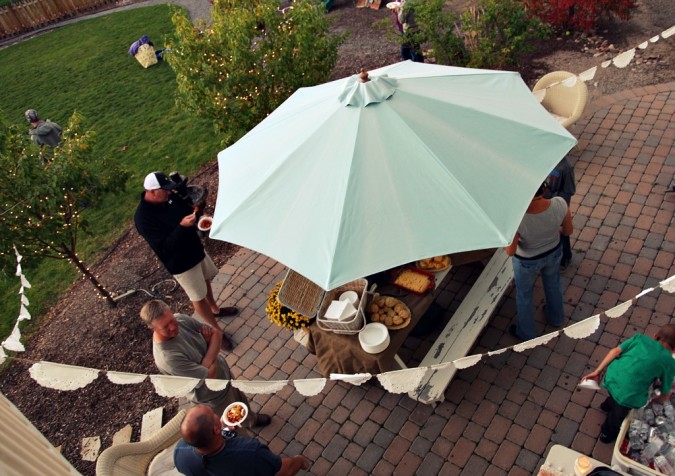 We invite our friends over and fill up the backyard with chairs and sleeping bags to keep the kids warm (and the adults).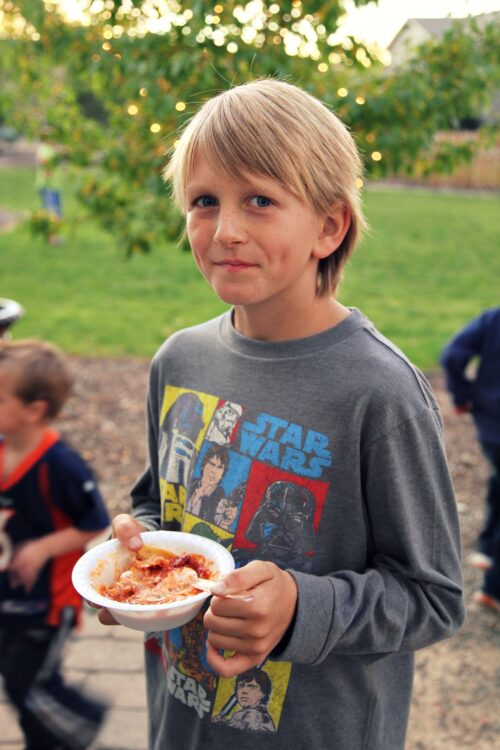 This is the fifth year we have had the movie night.
This is not only our children's favorite thing we do….we have many other families and children that look forward to it each year too.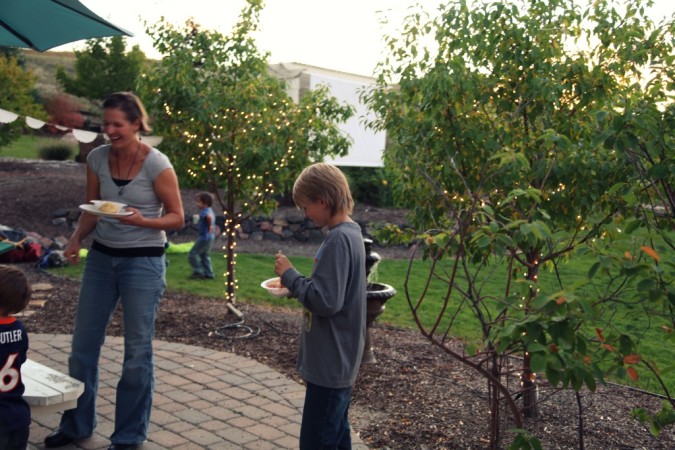 This year we made a chili dinner for anyone that could come early and then started the movie, Despicable Me, once the sun set.
We hand out popcorn, candy and sodas.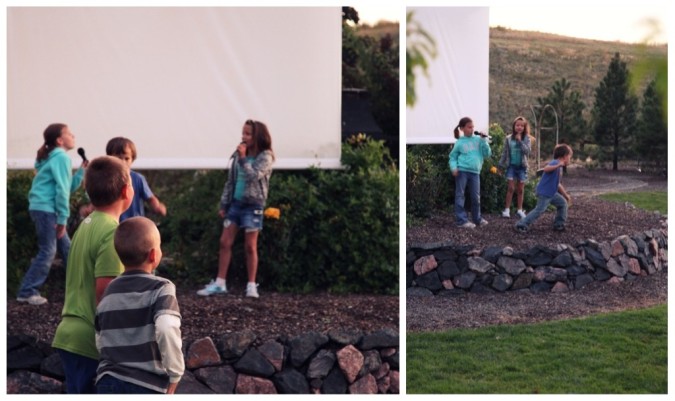 With hot cocoa in hand I settled in around my husband and boys.  Madolyn was cuddled up with girlfriends.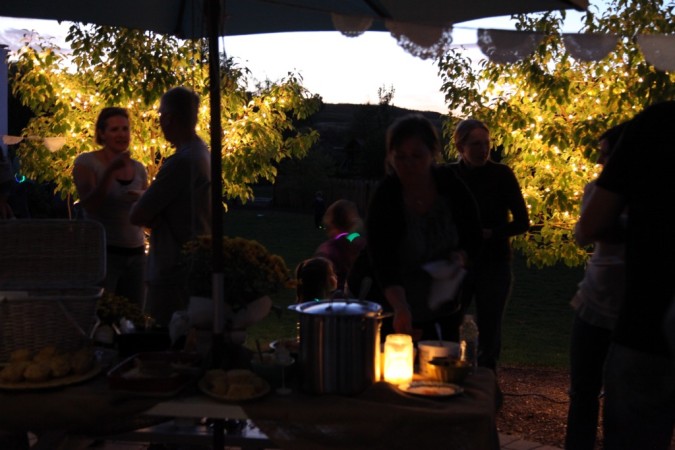 Eventually Benjamin made his way into my chair and snuggling up with him was my favorite part of the night.
It didn't get too cool until right towards the end.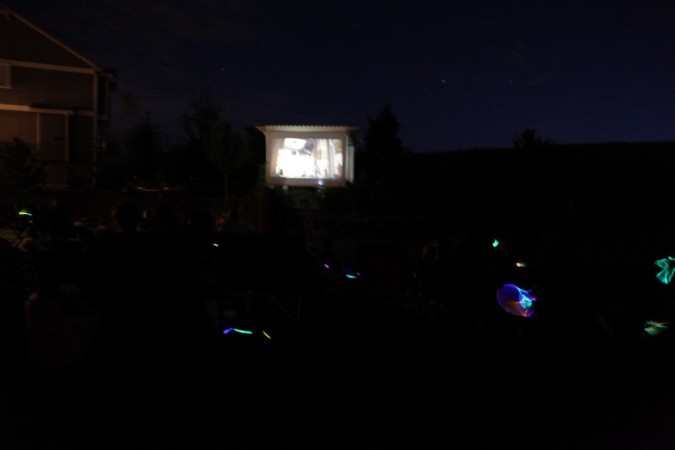 Watching the movie with the stars above us is always pretty magical…the shooting stars were just icing on the cake!
I guess I don't know what our children will remember…but I hope they remember this.
I can't imagine I will ever forget how special this tradition is.
I don't know how long Benny will fit in my chair with me but I hope we do this for many years to come.
Do you have a favorite family tradition?