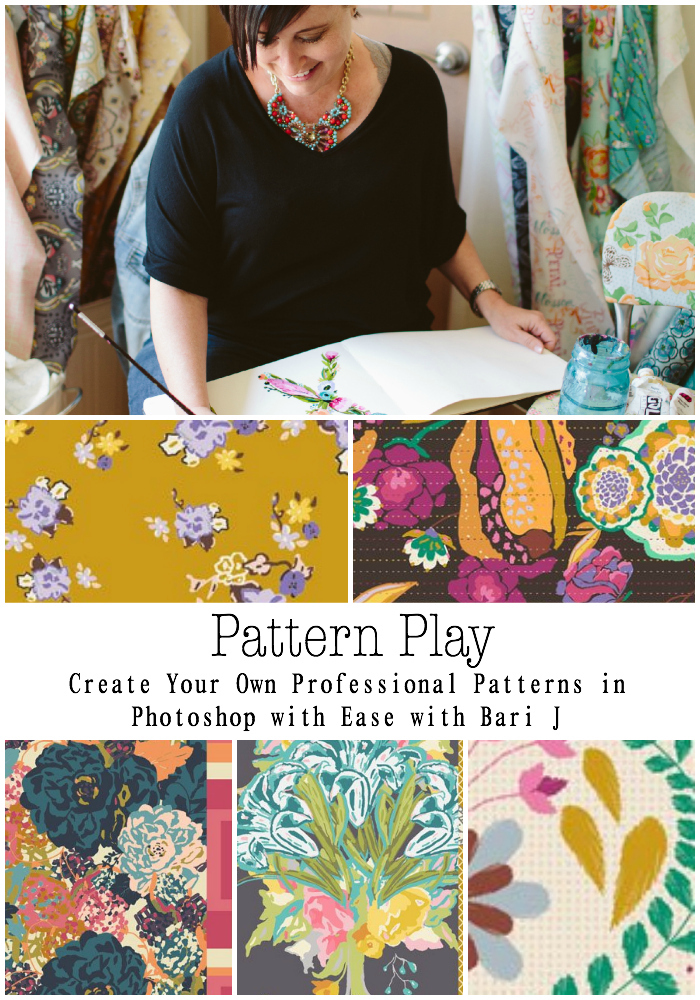 Good Morning!
Just a reminder that TODAY is the last day to get the early registration price for the new course Pattern Play: Create Your Own Professional Patterns in Photoshop with Ease.  This course is being taught by surface artist Bari J.
Here is a peek into the content…
Learn how to easily create patterns in Photoshop using a variety of methods from an industry professional. You'll learn about different ways to create repeats, how to create artwork from within the program as well as from scanned artwork and you'll learn the essential task for screen printed fabrics of reducing and indexing your colors. In five lessons, you'll have what you need to know so that, with practice, you can be successful at designing patterns.
This is great for traditional artists and anybody wanting to design art for products will greatly benefit as well.
To read more or to register click HERE.
See you in class!
Jeanne