I have been meaning to get this post up for days now.
We were only getting the floors done and a new island…what could go wrong?
I was guessing two weeks max and our life would be back to normal.
Never…and I mean NEVER…trust me on time frames with house projects.
Whatever I say you have to double it to be even remotely close.
We are currently one month without water in our kitchen.
The good news is the floors are all finished (after a few touch ups), the island is pretty much built and the new island counter will be installed on Monday!
I will give more indepth posts when each project is completely done and I am so excited to see how the new counter and island will look.
We also removed a large section of our cabinets and had custom open shelving built.  The shelves are currently just waiting to be painted and then we can get them installed next week too!
We will still have the back wall of counters to replace later this year and have our cabinets painted.
One thing at a time though.
Here is a peek into the work that has been going on around her lately.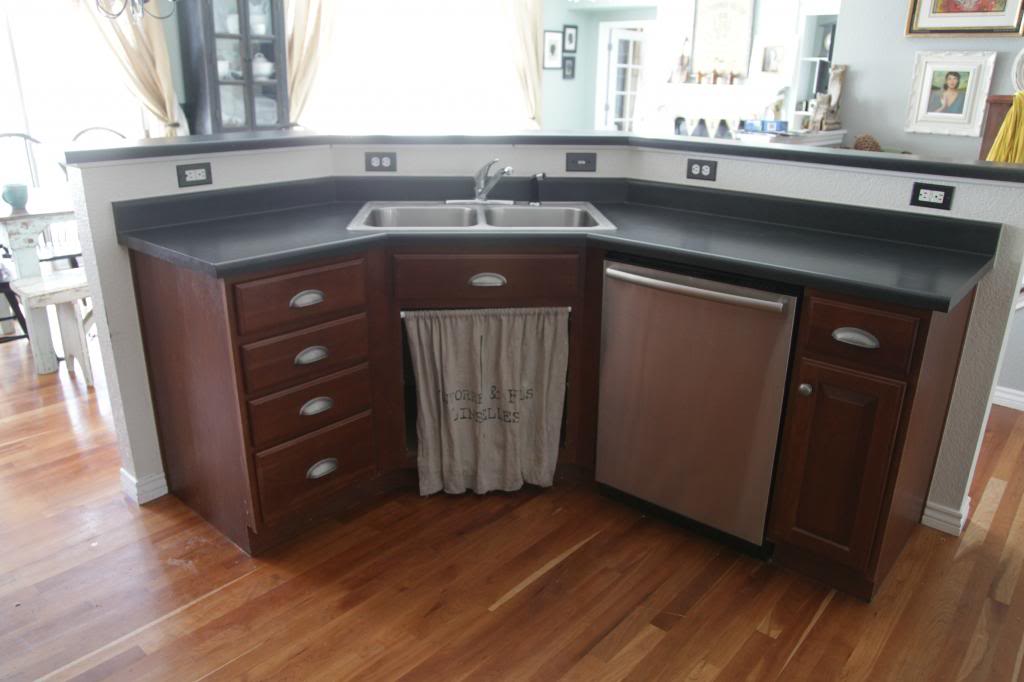 This is our original island.  I have been frustrated with the size and the lack of usable space with the higher/slower counter.
We were not even going to build a new island but Kelly really pushed for it because we were getting the floors refinished (and added on) and if we were ever going to rip this island out this was the time to do it.
I am so grateful that he really gave the green light on this project.
The new island will give us so much counter space, storage space and really change the feel of our kitchen.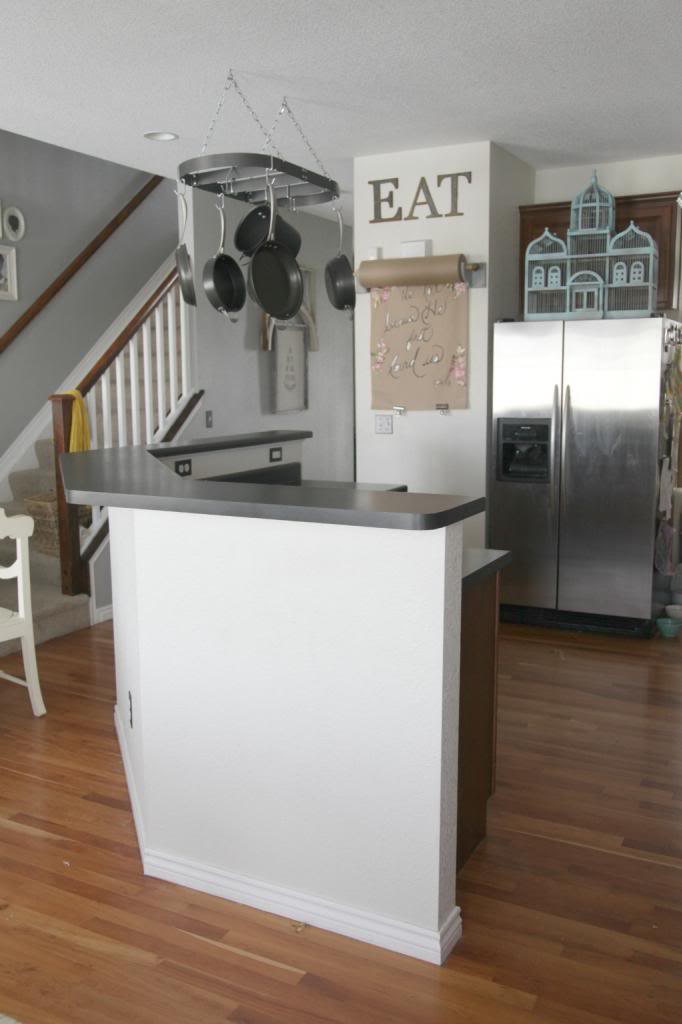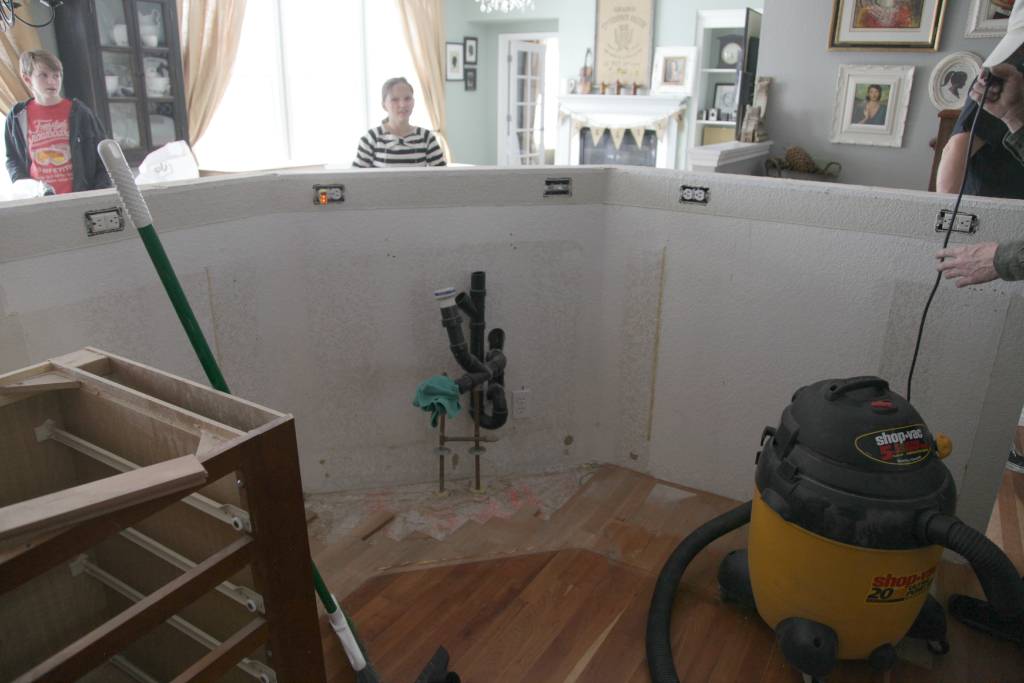 Here it goes!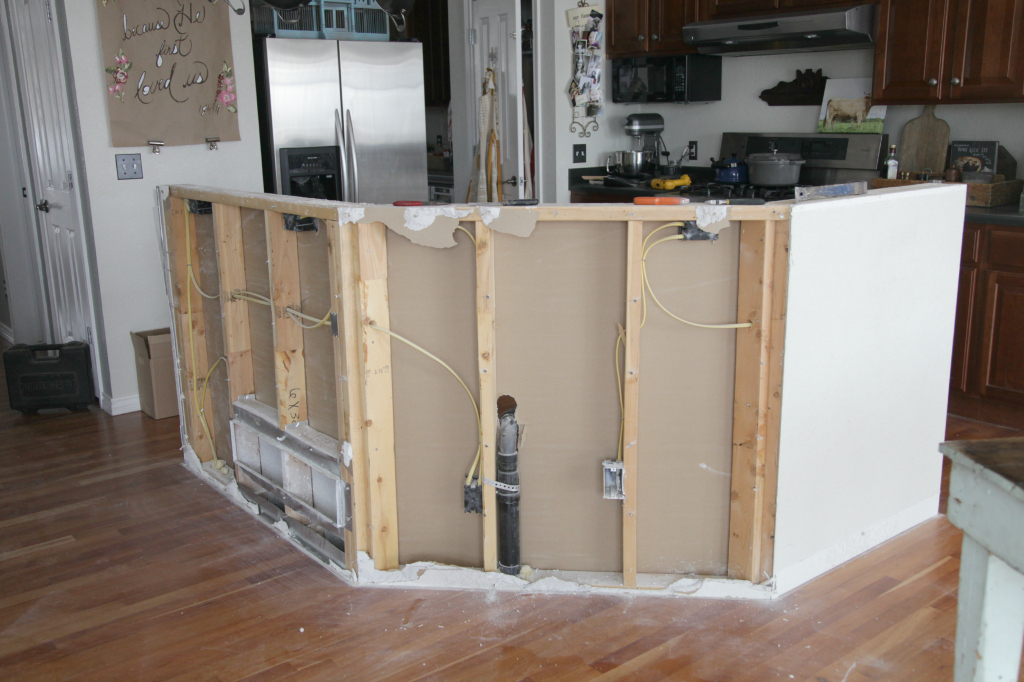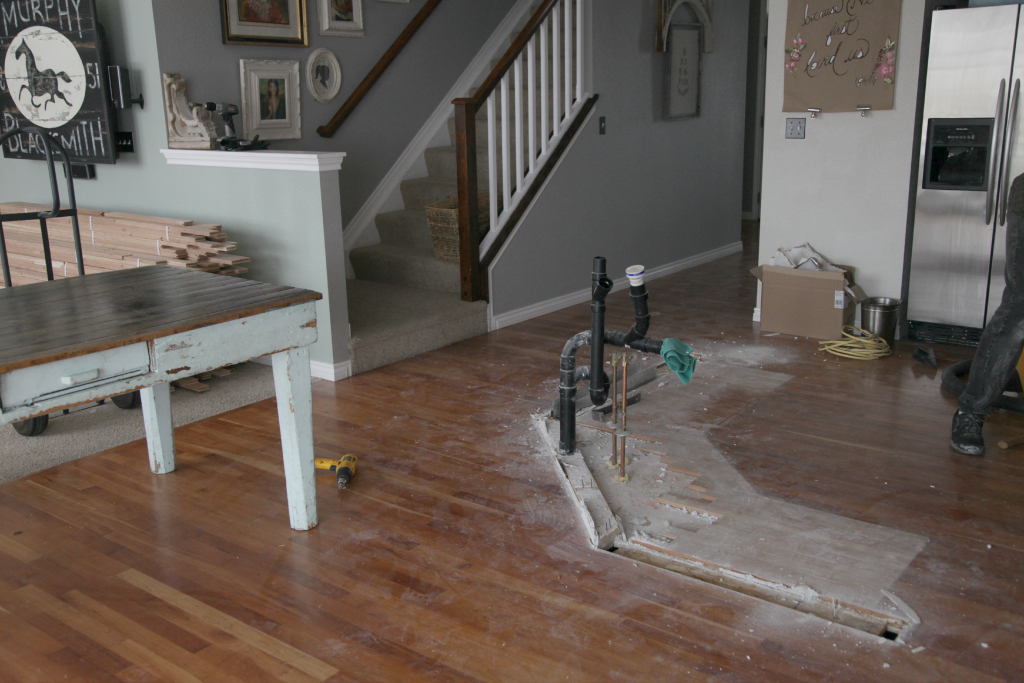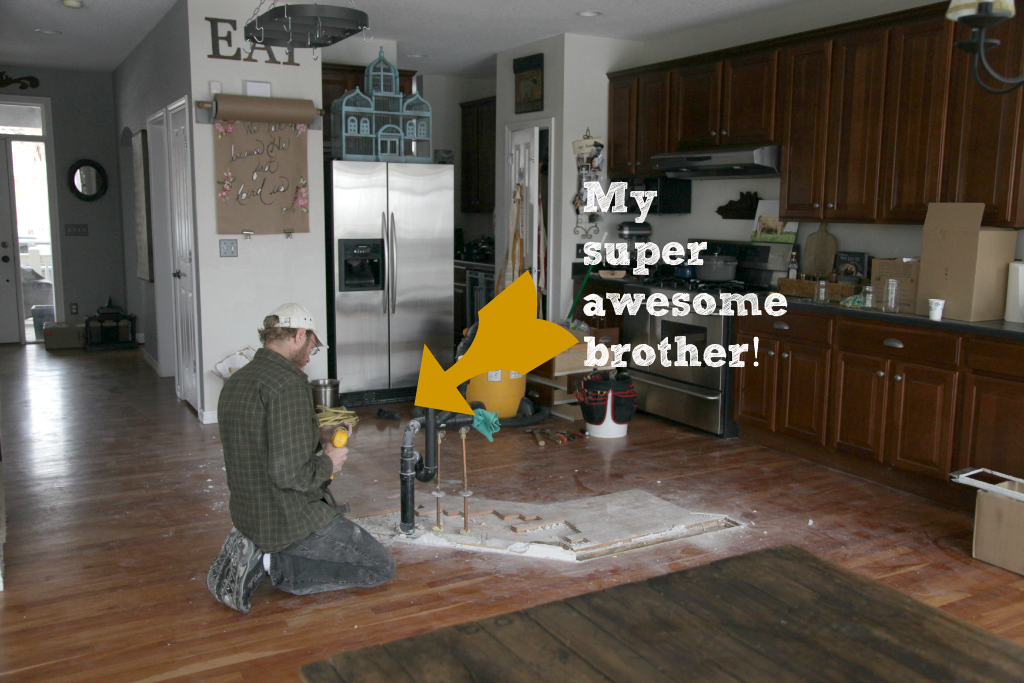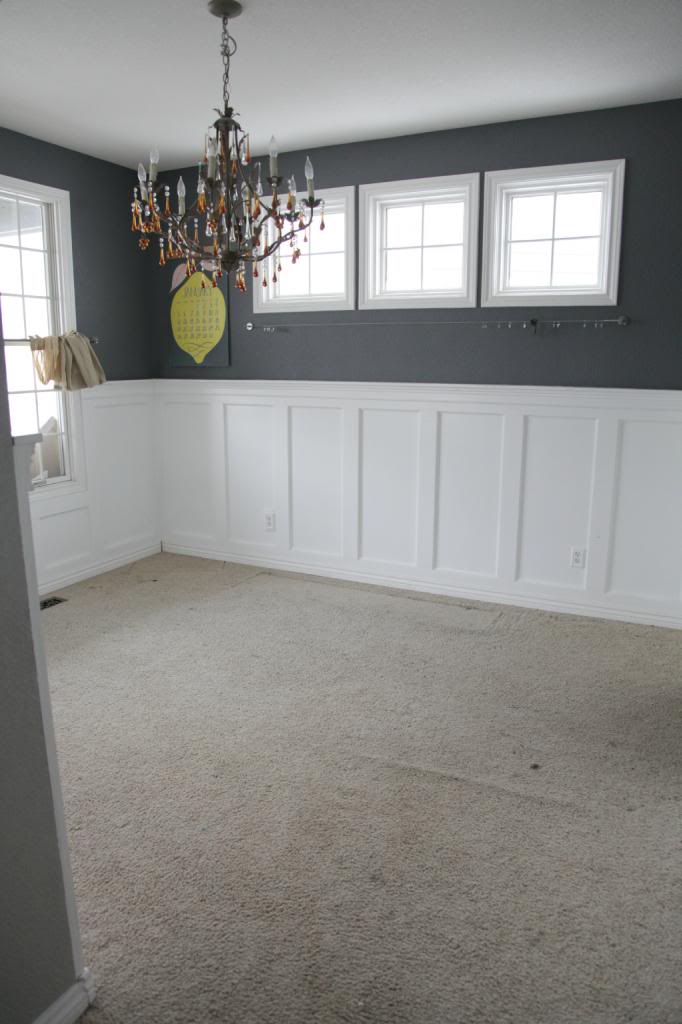 This is my studio all cleared out.
Keep in mind that this originally was our dinning room and my husband really pushed me to take this space as my art space.
Once I finally agreed to taking this space I have been so thankful for the light, space and proximity to everything going on with the family.
Having carpet in an art studio is really hard and it has taken a beating over the years.
Having wood floors in this space will be so freeing and convenient.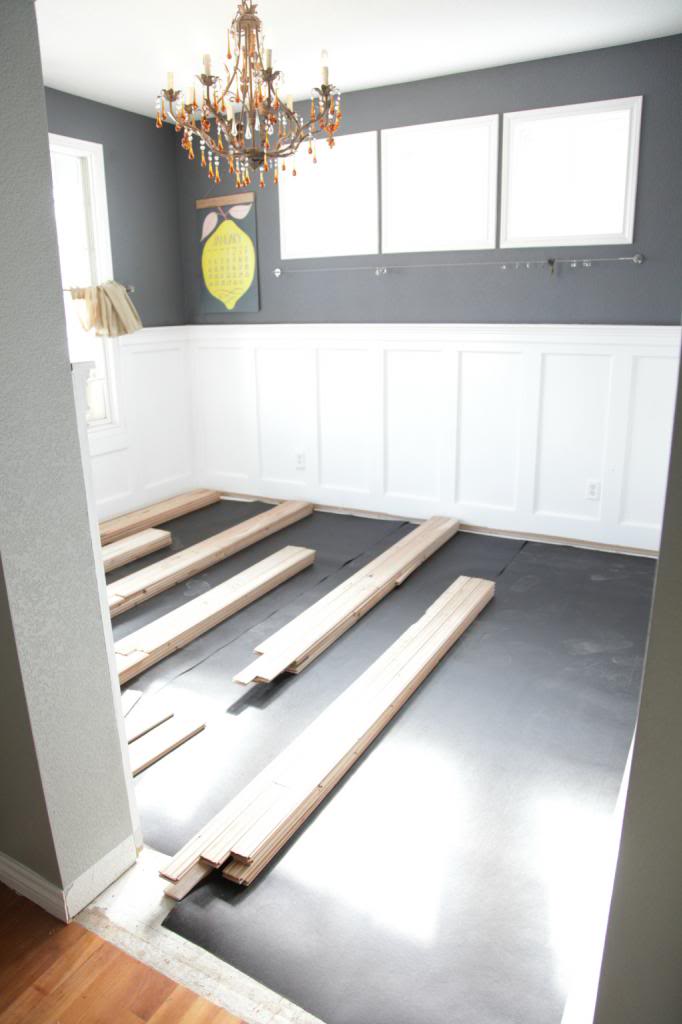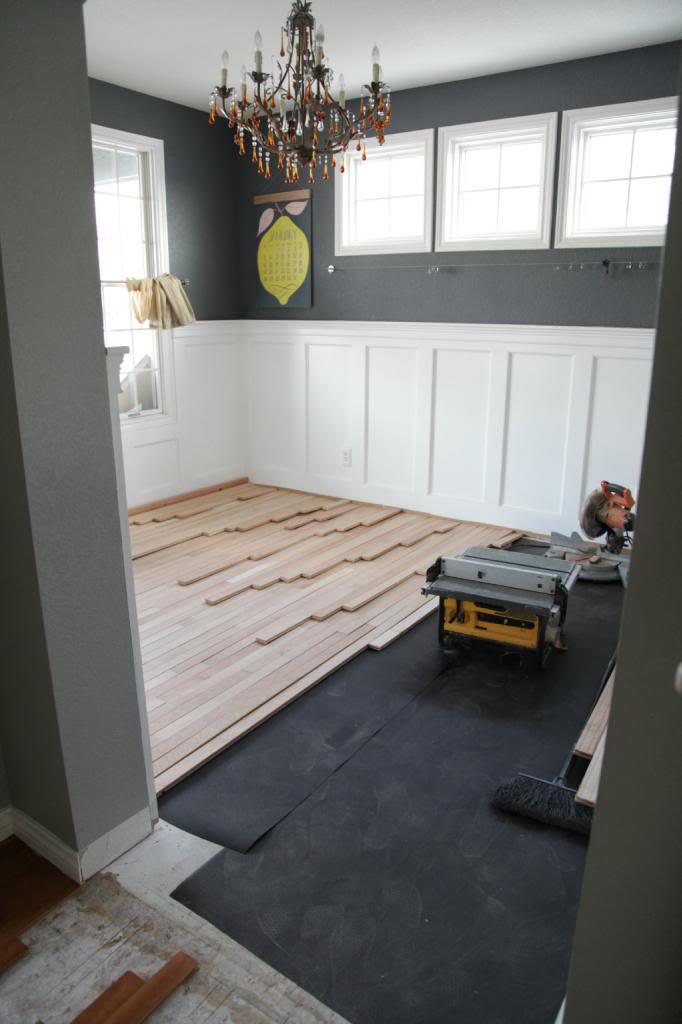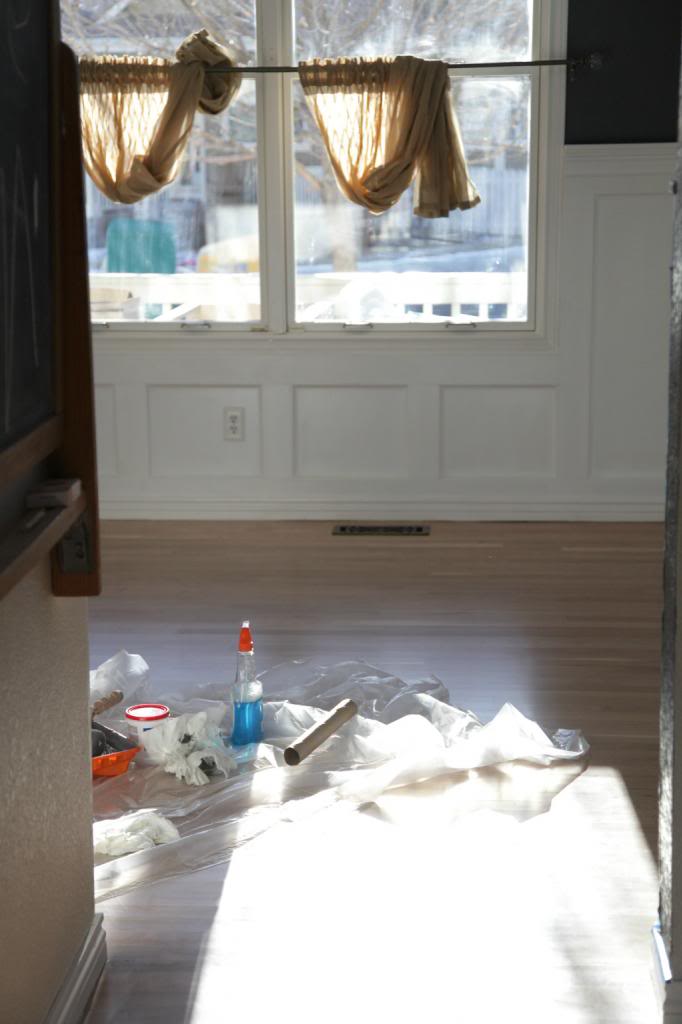 I still don't have anything back in my studio while the floors completely harden.
I am hoping to start bringing things back in this weekend.
A few weeks ago my mom and I touched up all of the white in the wainscoting and repainted the walls.
Same awesome grey/blue that I love so much but a nice fresh coat!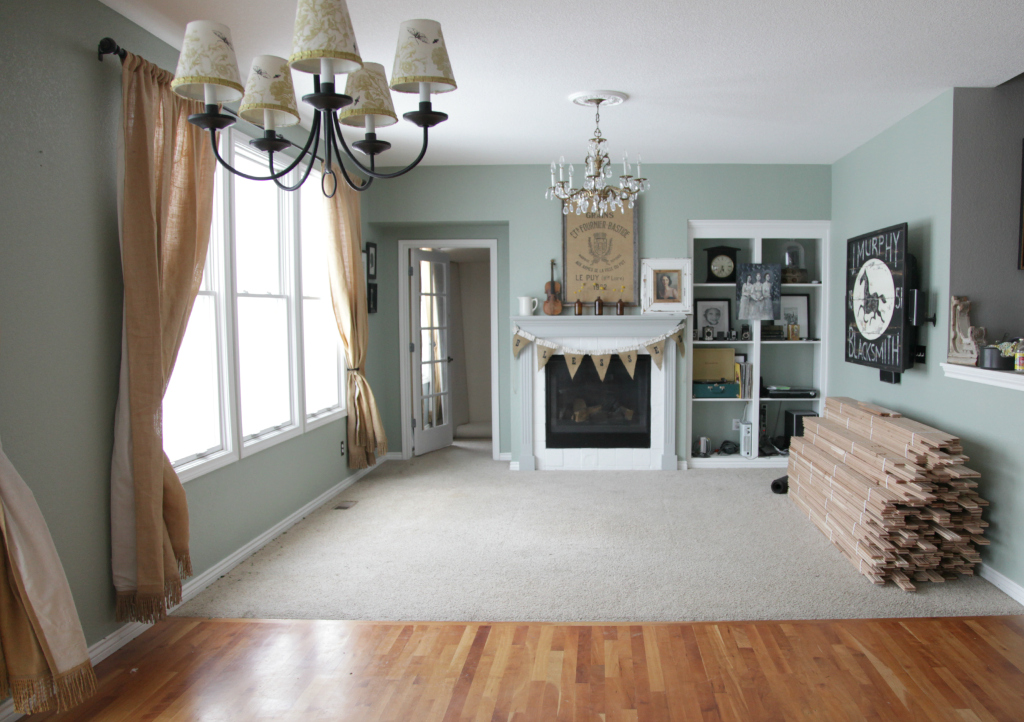 This is our living room before the carpet gets ripped out.
I am looking forward to having the wood floors in here and also the way the wood floors will change the flow in the space from the hall/kitchen/living room.
The room off of the living room is our library and piano room.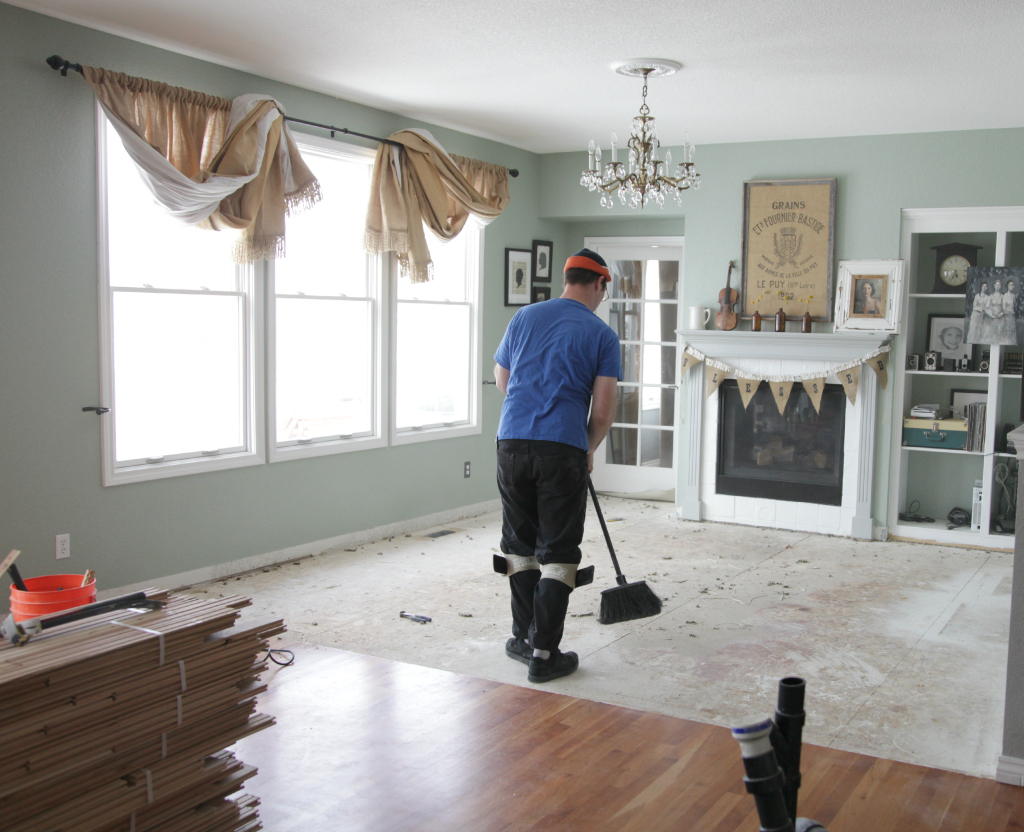 James, our floor installer, rocking out to the country music that Jack was not a fan of.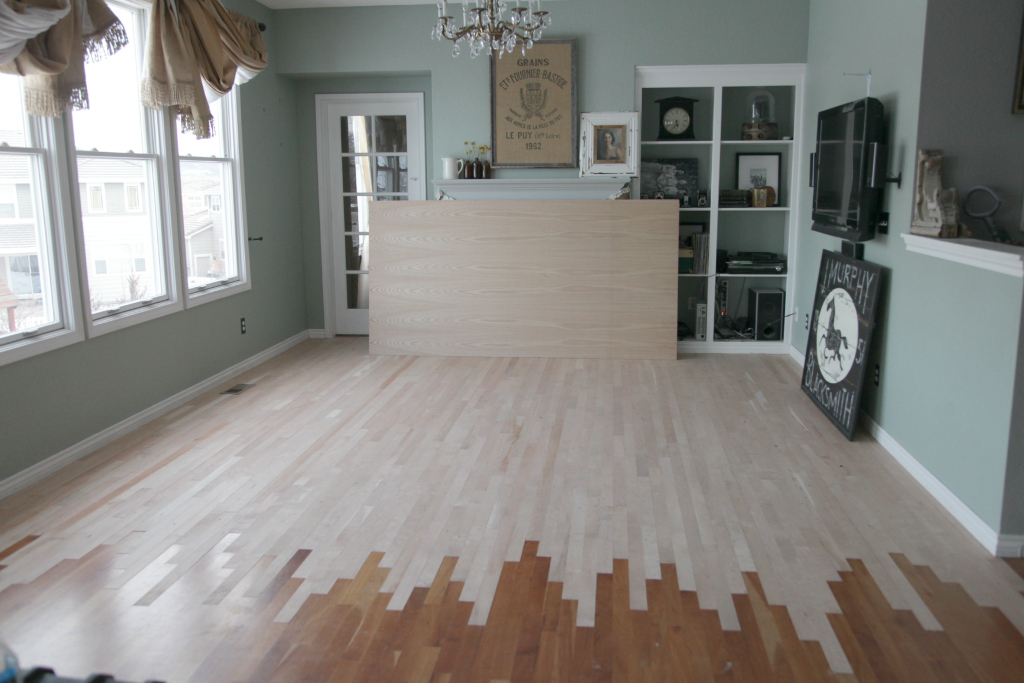 Here is a shot with our previous cherry floors and our new cherry floors before they were all sanded down.
Cherry darkens over time and it was hard to see the rich color go away but we know it will be back within a year.
I will have a whole post soon with my thoughts about cherry floors.
That is all for now.  I am not the best in documenting the progress of projects but I have really tried for you guys.
I can't wait to show you everything put back together and the new island!