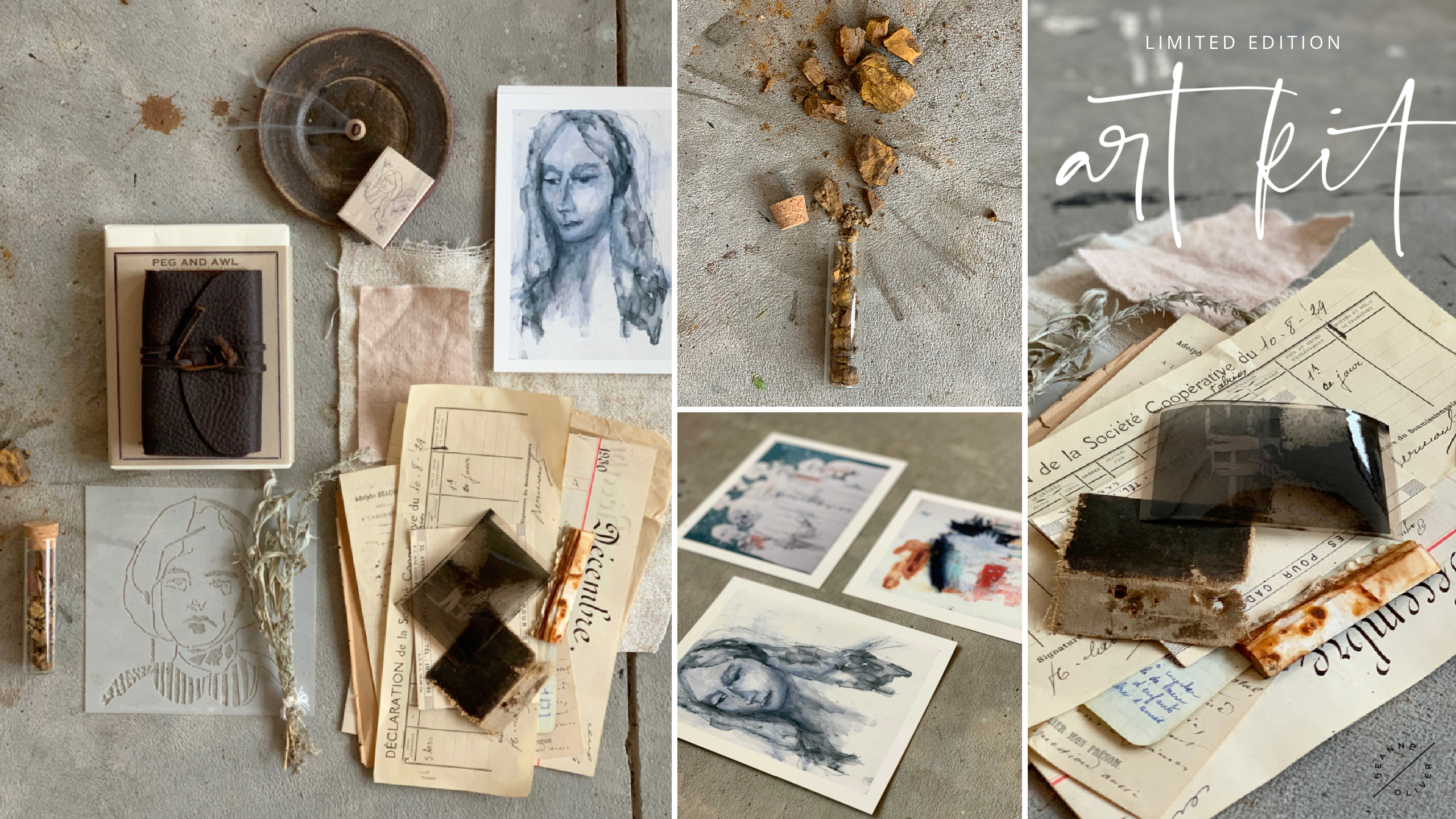 We are thrilled to offer our first course art kit! Poets + Misfits is the first online course where we thought we could thoughtfully and intentionally curate a kit that would match the uniqueness of the online workshop.
This is a limited edition art kit.
Each kit will include:
1 Peg and Awl 6″ bookbinding kit
1 Handmade leather artist's journal
Natural mineral pigment and bundled sage from our land
1 Sweet Girl stencil
1 bundle of vintage papers including French papers, wallpaper, vintage negative, piece of a vintage painting, and more
1 cardboard piece and 1 small wood piece
1 8 x 10 piece of vintage French linen to use for your stitching
1 2 x 4 piece of avocado dyed French linen (this will be a soft pink color)
1 8 x 10 sheet of plexiglass
3 custom made Frankincense, Sandalwood and Benzoin incense cones with 1 box of JO custom matches (incense dish is not included)
3 JO prints on watercolor paper 5 x 7
Please allow 4-6 weeks for delivery.
Shipping is included for all items shipped within the United States. Additional shipping is required for all other locations.