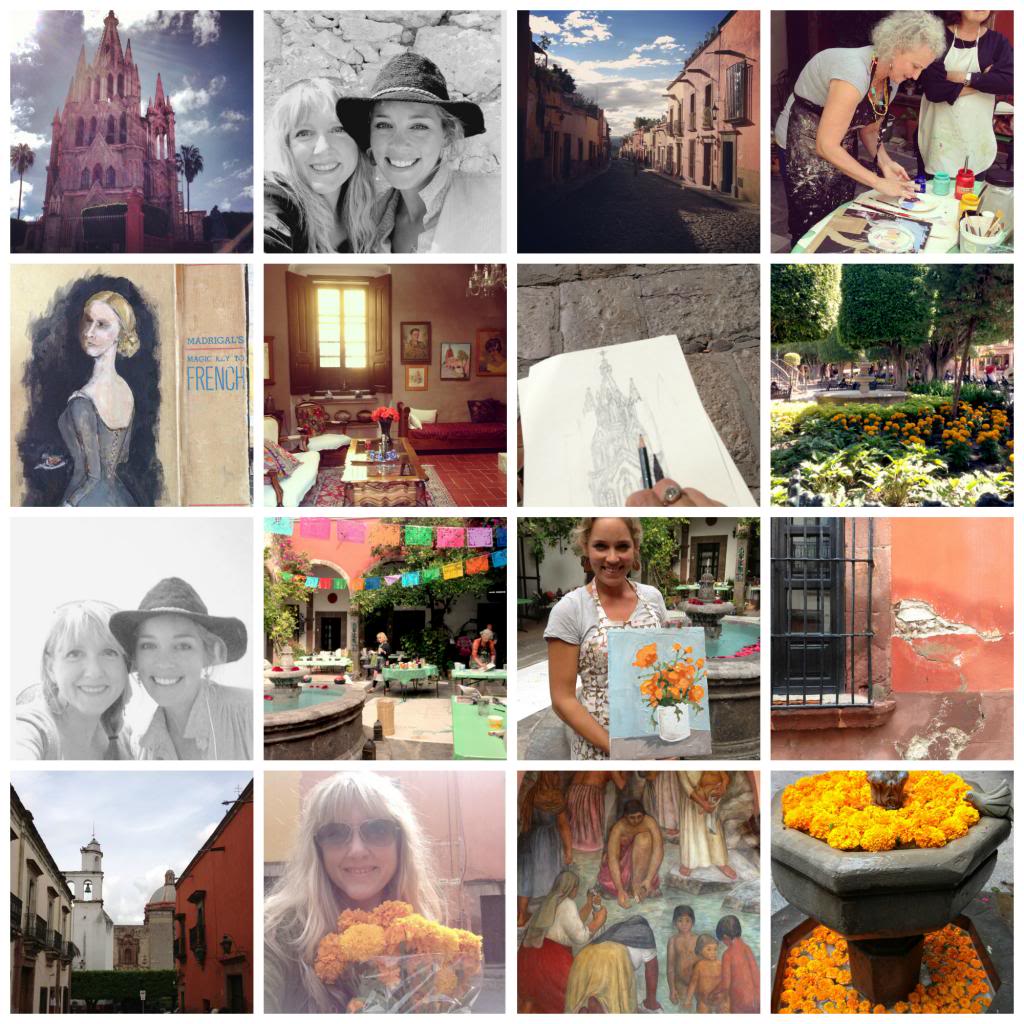 If you are lucky enough you will find a friend that will deal with desperate phone calls and pleas to fly to Mexico to create art.
If you are lucky.
I wouldn't have taken this trip without Alexis. 
So glad I don't know what it would have been like without her.
If you have followed my blog you know that I always say that Alexis was the best treasure I ever brought back from France and it is so true.
I met Alexis over three years ago when I went on my first adventure to France with Kari Meng of French General.  Alexis and I connected right away and laughed too loud and often at inappropriate times. 
We knew we were made for each other. 
Few people can make me laugh as much as Alexis but few also inspire me as much either.
As I was flying home I started reflecting over our trip and also over the short period of time we have been friends.  All of our conversations talk about us way in the future. As artists with studios in San Francisco, doing retreats together, more travels, our families spending time together …more.
I am no fool. I know this is special and different.
I know that even though I live in Colorado and she lives in California that we don't need a trip to Mexico to spend time together. We just need to be together.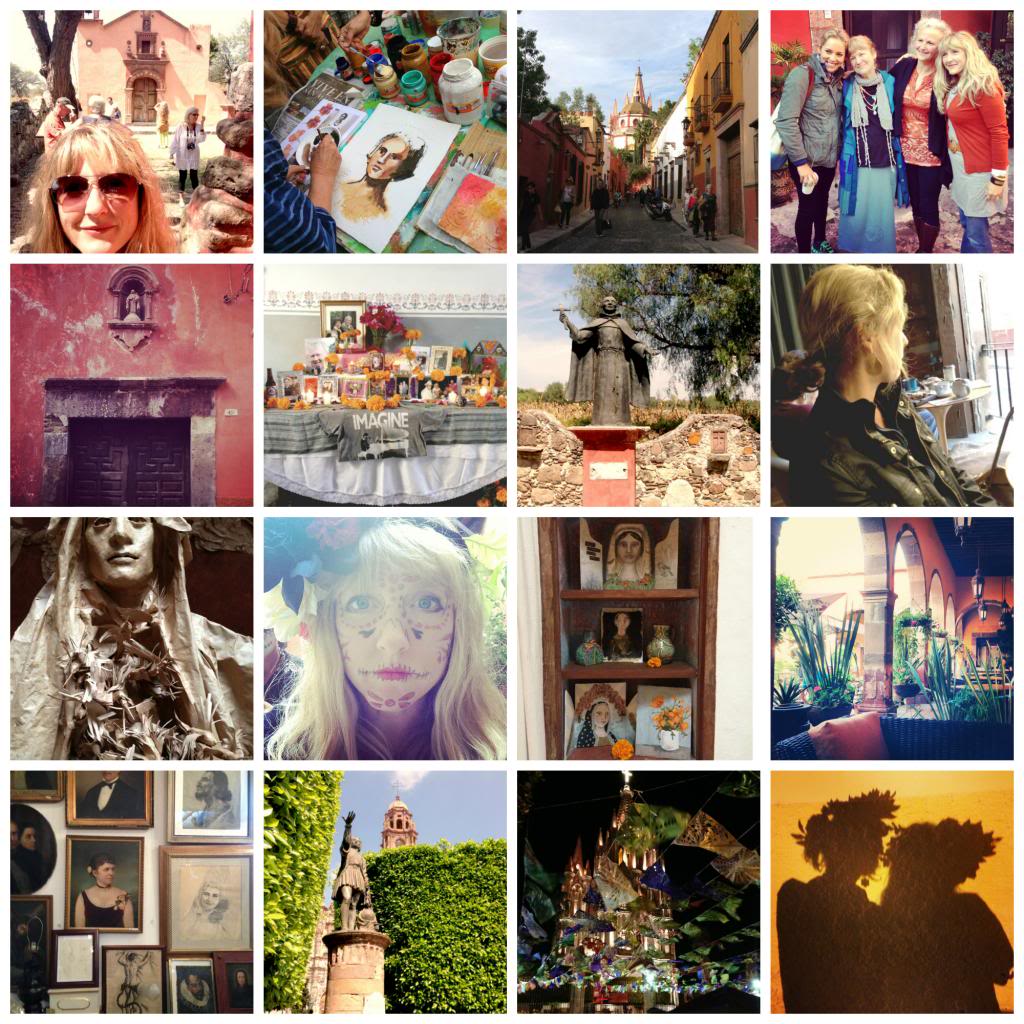 Either Alexis acts older than her age or I act younger than my age…either way we adore one another.
When I was thinking about her and all the things I love and admire… I knew I wanted to share them with you because they are sweet things for all of us to hold on to, embrace, live, explore.
I hope you enjoy what I have learned from my dear friend…..
·      How sweet it is to be a mother of tiny children.  The time goes so quickly and to hold on to each little moment when we have the chance to make their meals, tie their shoes, read their stories and be the one they come to when they are hurt. 
·      Hike, run, play…..it will keep you young.
·      You don't need a lot.  Just surround yourself with what you love.
·      Lavish your family with good food.
·      Turn off the computer/TV and go outside.
·      Try new things. Scary can lead you to beautiful new adventures.
·      Fold your clothes when you go on a trip and roll your clothes when you come home.  The folding takes more room and will leave room for treasures. The rolling of the clothes will guarantee you have room for those treasures.
·      Good wrapping makes the gift.
·      Do weird things, laugh loud…who cares who is looking and what they are thinking/saying.
·      Make your costumes.  They will be so much better!
·      Go get chai tea in your pajamas and laugh like little girls. Your whole morning will be better.
·      Watch the sunset. If you can watch it from the beach that is even better.
·      Make good cocktails.  It will make you popular with your friends.
·      Be passionate in your marriage.
·      Purge your home often.  Only keep what you use and love. 
·      Be open and loving but don't be run over.  Know where to put your energy.
·      Have a mentor. Surround yourself with those that have done more, loved more, hurt more and know more.
Alexis, I love you.
Thank you for saying yes to Mexico!