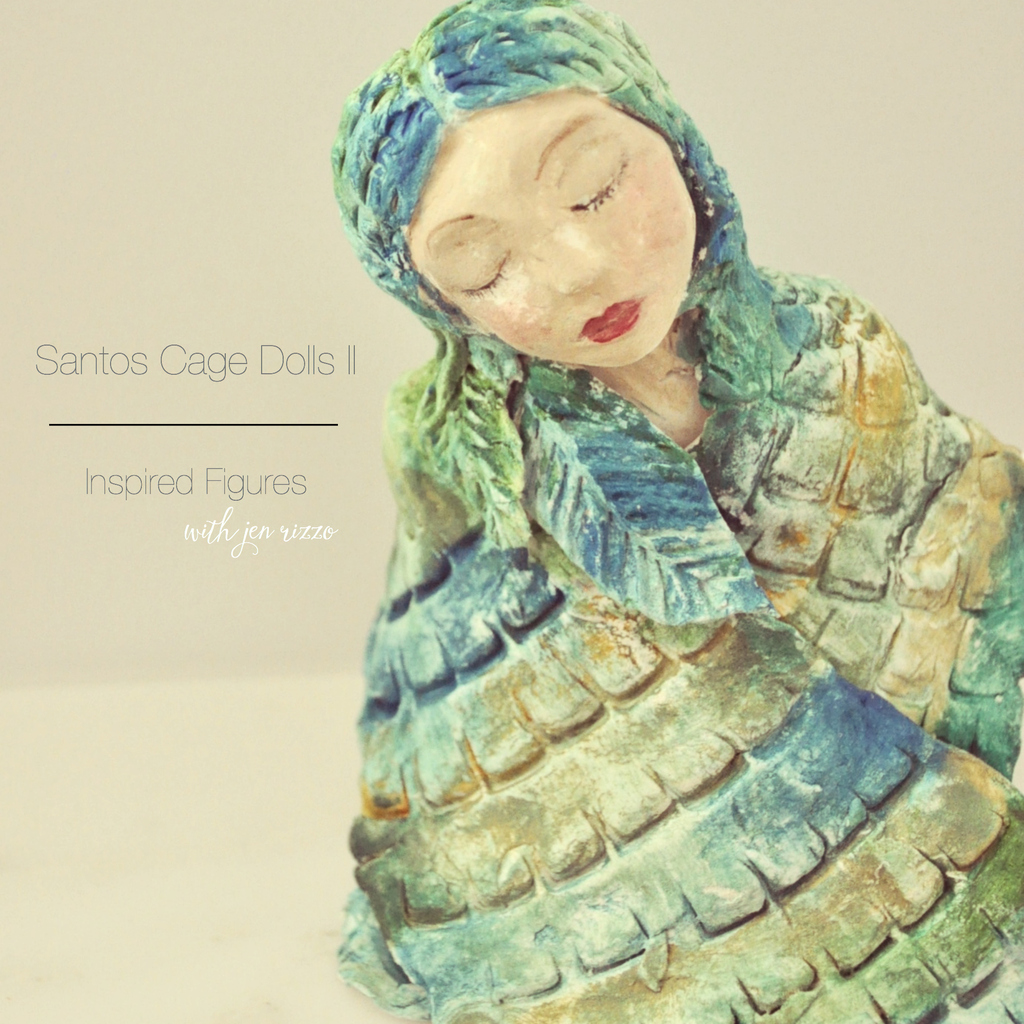 If you love getting your hands dirty, creating with clay and using vintage elements in your art…
Tomorrow you will not want to miss the start of Santos Cage Dolls II: Inspired Figures with Jen Rizzo!
****
Jen Rizzo is back with a follow up to her popular online course Santos Cage Dolls!
Today is the last day for the early registration price for Santos Cage Dolls II: Inspired Figures.
This online course has 4+ hours of instruction, all videos are pre-recorded so you can watch at your convenience and you will have lifetime* access.
Meet Jen Rizzo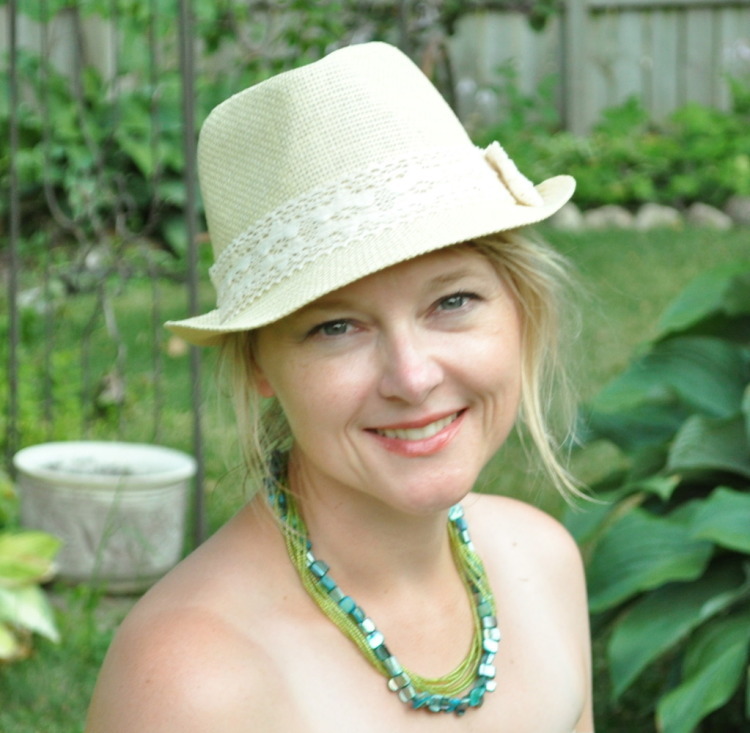 Santos Cage Dolls II: Inspired Figures

Let's dive into clay, plaster, wood, concrete and wire to make Santos and art dolls! If you've taken the first Santos dolls class, this class expands on earlier material and introduces new techniques,projects and doll forms!
We'll make 2 traditional Santos dolls,one with a traditional cage base, and the other standing, and then head off into making art dolls inspired by nature and birds,such as "She takes flight", "Wearing feathers and wire","Sunflower girl" and concrete mini-dolls for garden fairies. We'll also make the easiest Santos doll ever using something completely unexpected!
We'll use ordinary and accessible household items to make armatures and frames, and learn different facial sculpting techniques, and skills such as making molds of faces and heads, and casting in plaster to be able to recreate elements of our dolls so they can easily be reproduced. We'll make wings from various materials and work with wire, wood, plaster, concrete, paint, wire mesh and more!
I love mixing all kinds of materials, and getting my hands dirty, and I am so excited to share this class and help open your inspiration and create with you
The registration price for this course is $42.
To register or read more come over to the course page.
If you are new to our creative network here are easy steps to get you started…
1. Register at jeanneoliver.ning.com (this is free).
2. Once your account is active you are able to take advantage of our free courses, series and even pay for courses.
3. Go to jeanneoliver.ning.com and along the top header click on "COURSES" and you will be able to view all three pages of online courses and free series.
4. To purchase a course please choose your course, click on the +join in the upper right hand corner, pay and you will be INSTANTLY in the classroom.
5. All videos can be found along the right hand side of the page under "COURSE CONTENT".
*as long as we manage this site