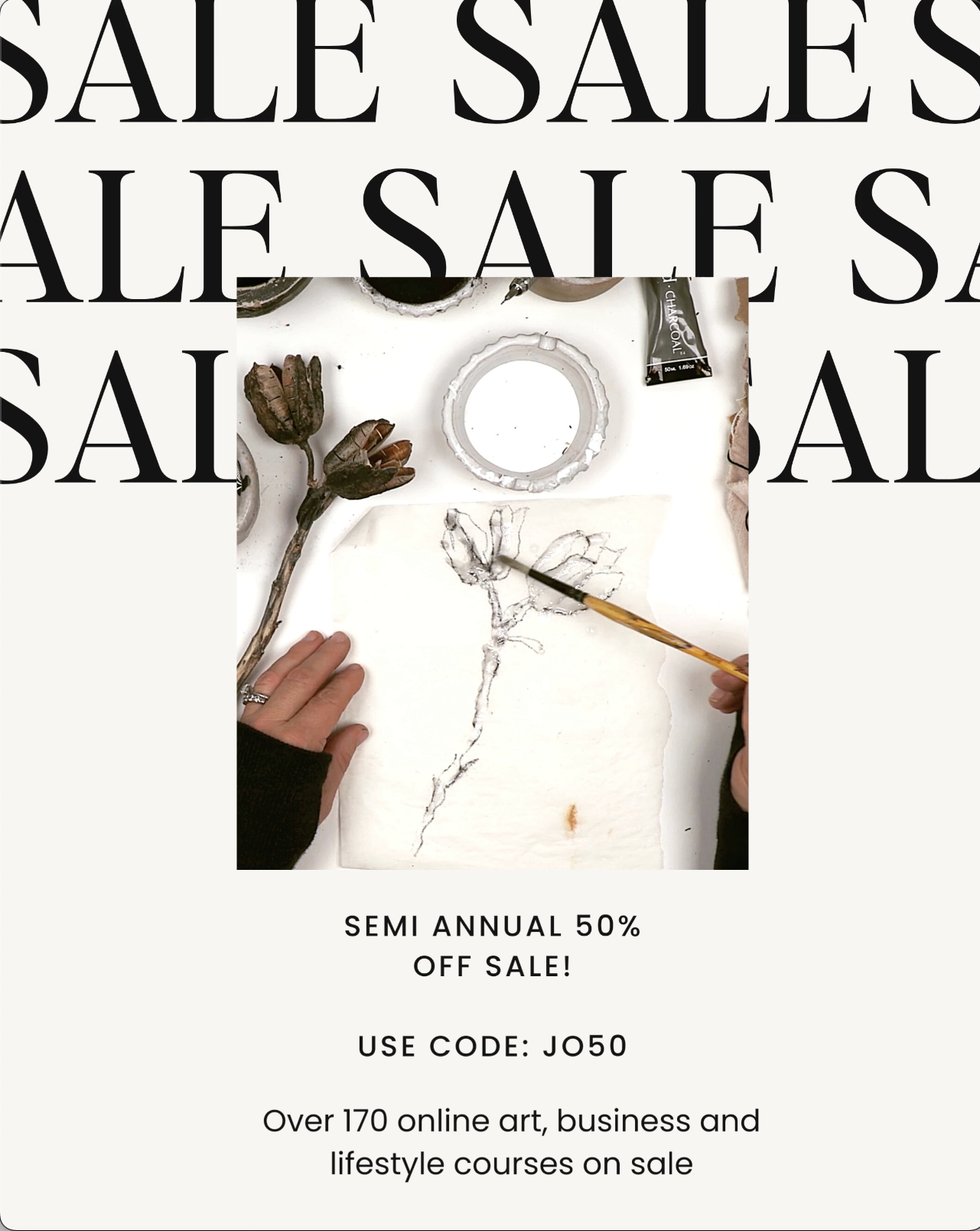 Our semi-annual 50% off online course sale has been extended!
USE CODE: JO50
We only do this twice a year and this will not happen again until June 2023!
Until Friday, January 13th at midnight you can buy as many online art, business (yes, even Creatively Made Business) + lifestyle courses that you want for 50% off.
We have over 170 online courses from over 121 different teachers!
ALL* courses are included in the sale except the brand new The Contemporary Portrait.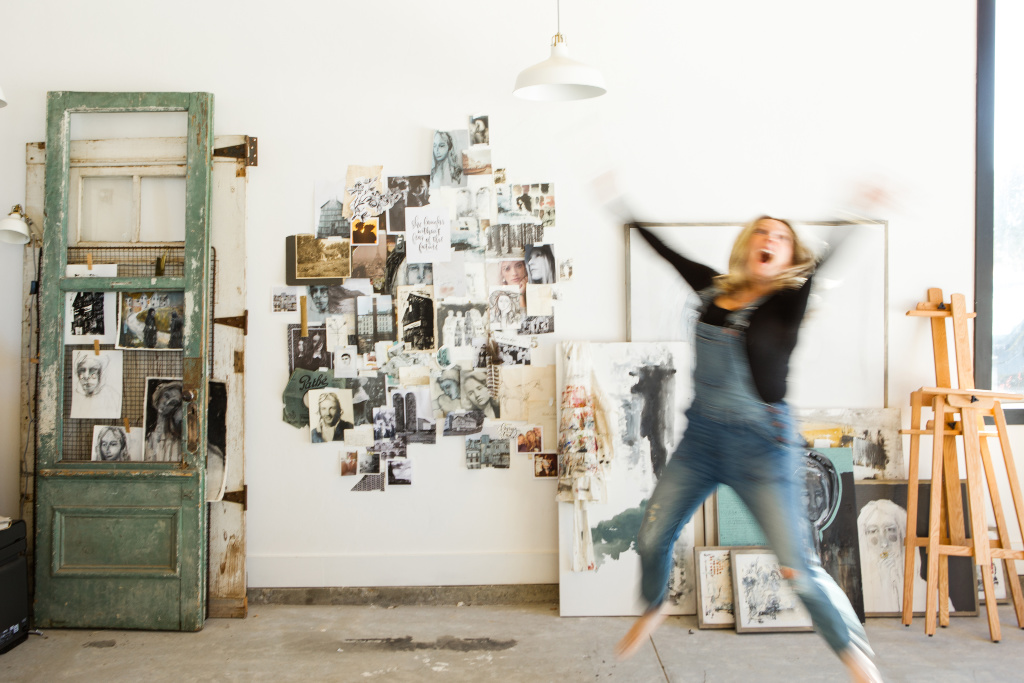 WE GET A LITTLE EXCITED ABOUT THIS SALE!
All of our courses are downloadable, lifetime access and include closed captioning.  You can go ahead and STOCK UP and not worry about your courses expiring!
This is the perfect time to stock up on all of those online classes that you have been dreaming about taking.
We have so many courses that are on sale for the first time!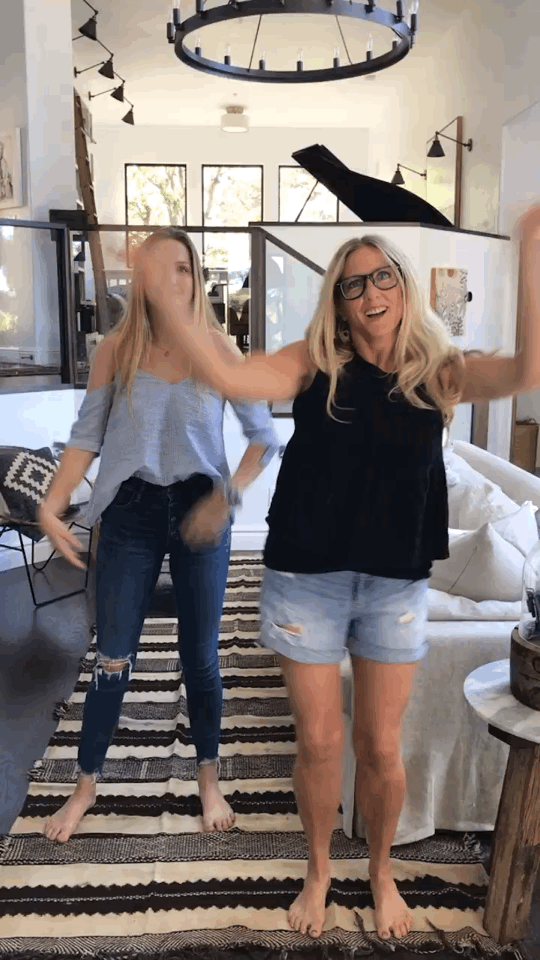 The Sale Has Been Extended! 
Our creative network has some of the most incredible instructors with the most beautiful creative content!
*Note Promotion Details Applicable*
Does not apply towards: Shop merchandise of any kind | Workshops | Gift Cards |

Cannot be applied towards a previous purchase: Not during the sale or after
The sale does not apply to: The Contemporary Portrait
This sale will run January 6-13, 2023
Want to learn a new art technique?
Want to show your creativity in your home?
Want to learn beekeeping?
Want to create with your kids?
Wish you had gone to art school?
Want to learn how to even begin creating?
We have something for everyone!