I am constantly in awe of the beauty that is all around me if I have my eyes open to it. Sometimes I find it weeding my late summer garden, watching my studio filled with women creating, watching our oldest get ready to walk out what is next for him, having a facetime movie night with Maddy while she is at college, first signs of fall on our land, how Kelly loves our children or taking the time to eat my lunch in the garden and just be present.
Sometimes I even find beauty on the internet. I found so many beautiful little treasures on the internet this past month and I wanted to share them.  No affiliates, just wanting to share and I hope they add some beauty to your month too.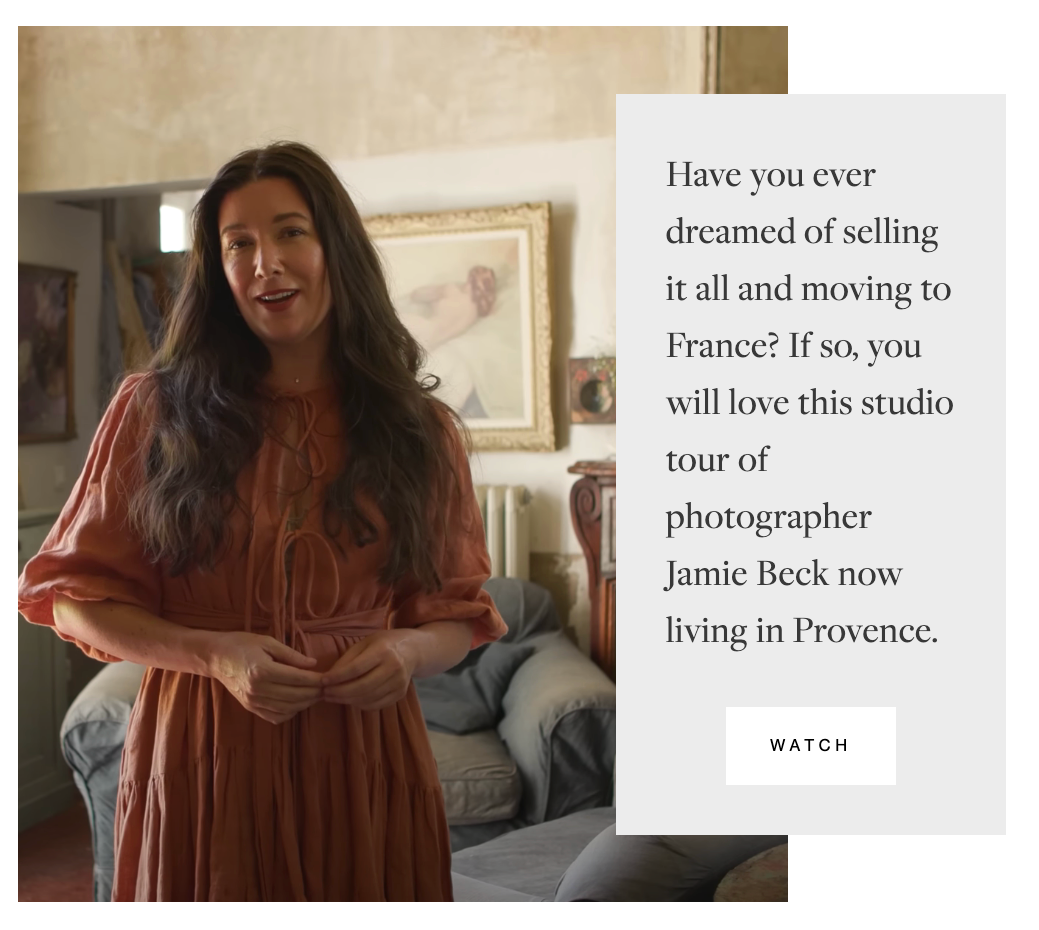 Have you ever dreamed of selling it all and moving to France? If so,
you will love this studio tour
of photographer Jamie Beck now living in Provence.