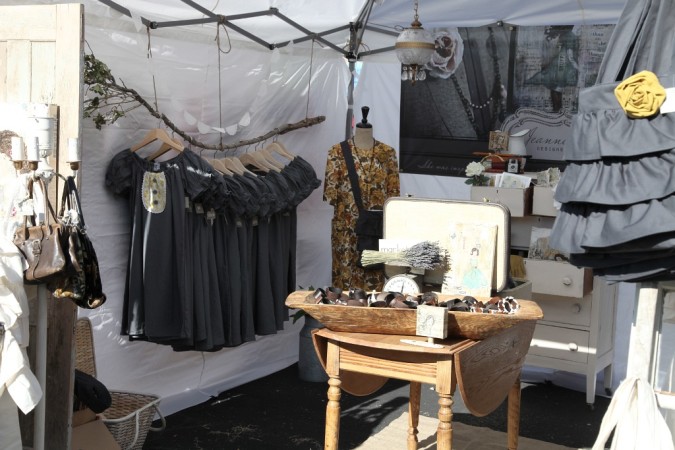 Friday night Kelly and I packed our children up and dropped them off with my sister and her family for the night.
We weren't heading away on a romantic weekend alone…..we were heading home to finish getting things ready for the Horseshoe Market in the morning.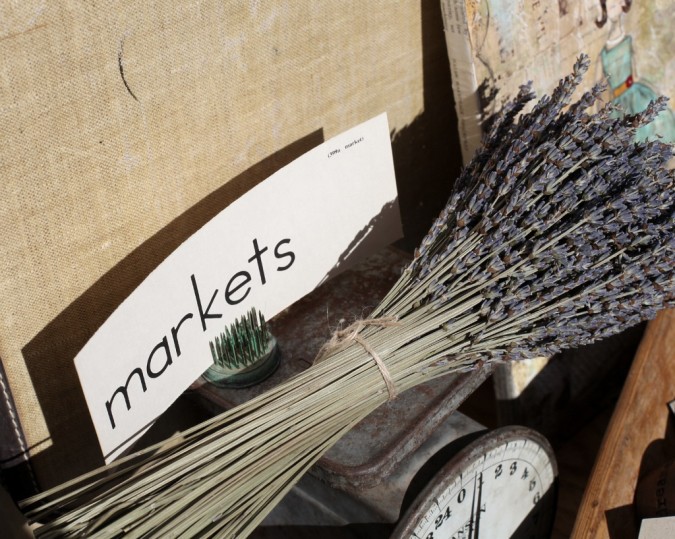 I am not an early morning person.
I am not a morning person.
OK…the truth is I don't even like to wake up!
I usually wake up between 8 and 9.
Some of my friends got a big kick out of me waking up at 4:30am to get to the show in time.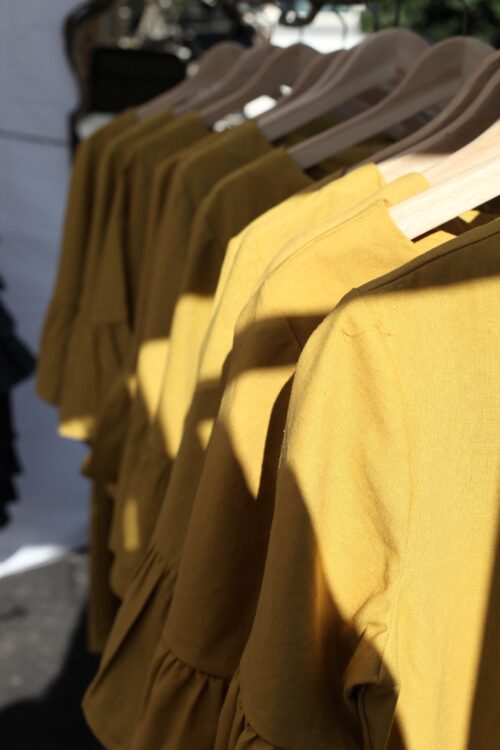 With coffee in hand Kelly and I packed up my Jeep and his truck.
Let me stop myself right here and tell you that any man that gets up at 4:30 am, packs up vehicles and smiles at you too….that man is a keeper!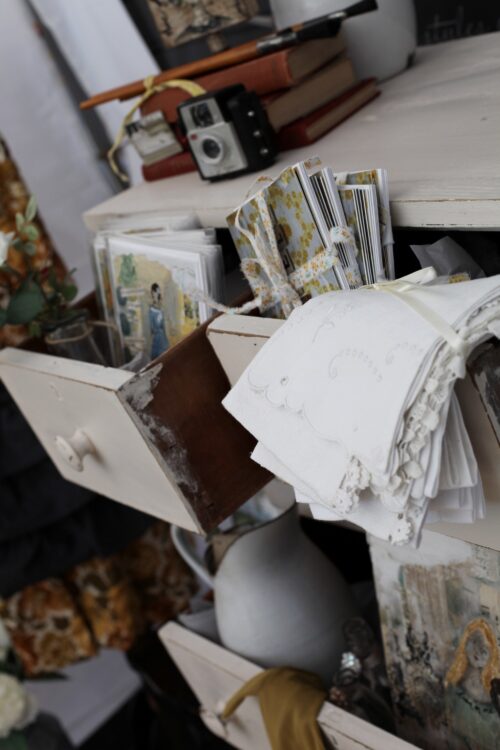 Our time to set up was slotted for 6:30 and the show started at 9:00.
We don't do many shows because it is just too hard with the kids still being younger…but I love them!
I love the planning, the hard work, setting up, meeting new artists, meeting new customers, meeting people that read my blog and own pieces from previous collections.
That is truly the highest compliment when a people travels to see you in person!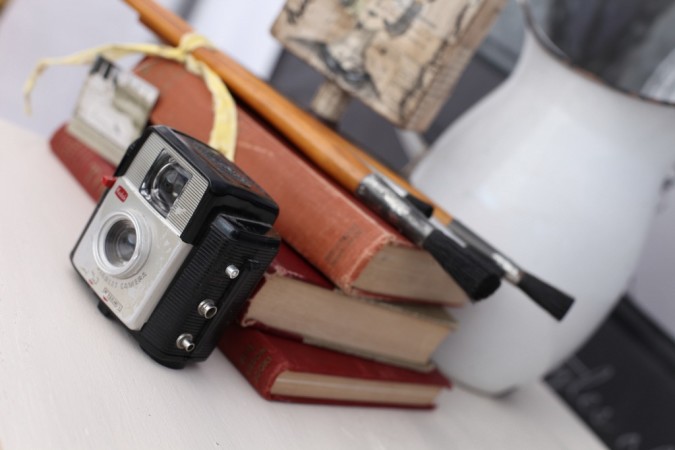 Thank you to all of you that took the time to come by on Saturday…you always make my day.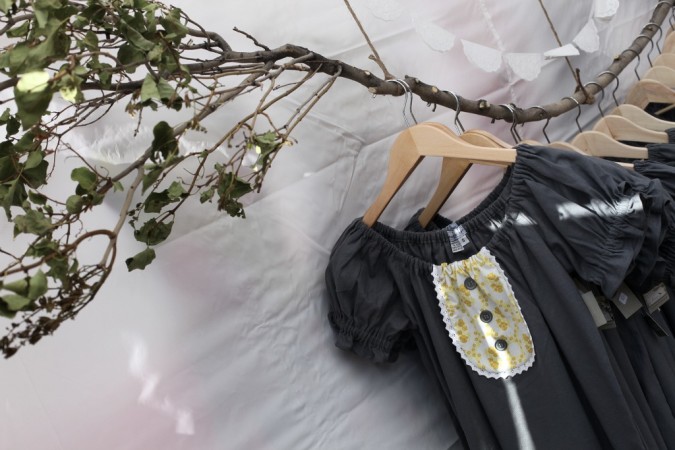 This was my first time doing the Horseshoe Market and I heard that the numbers were down from the last show but it had to be the weather.
It was still an amazing turnout but the HEAT was so intense that I don't know if I would have been walking around a market that day.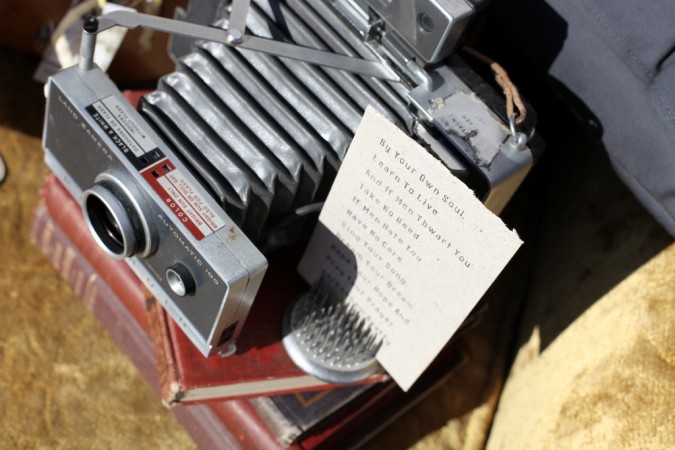 The Horseshoe Market had so many amazing and unique artists.
Not only were the booths truly better than most shows in the area but the food was really good too!
Right near our booth were a few amazing food vendors.  This is what the Horseshoe Market does really well.
They had a coffee van (amazing coffee and smoothies), pizza, BBQ etc.  I had GLUTEN FREE pizza for lunch…no joke!
Can you believe that!!
I will go back just for that..lol!
It was sooooo good.
A show is always better with really good food.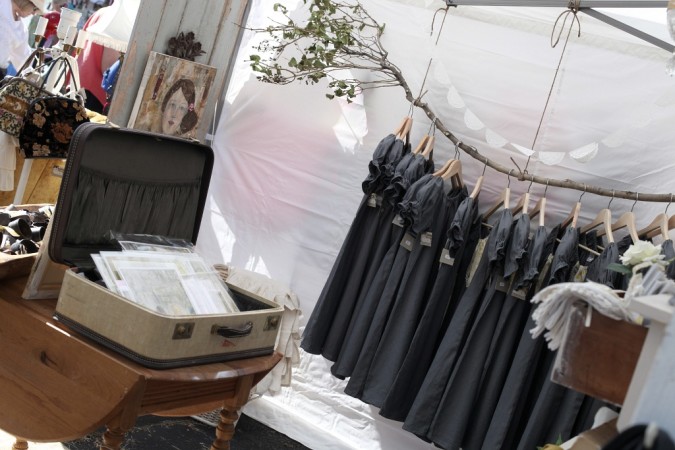 We worked so hard and sweated so much!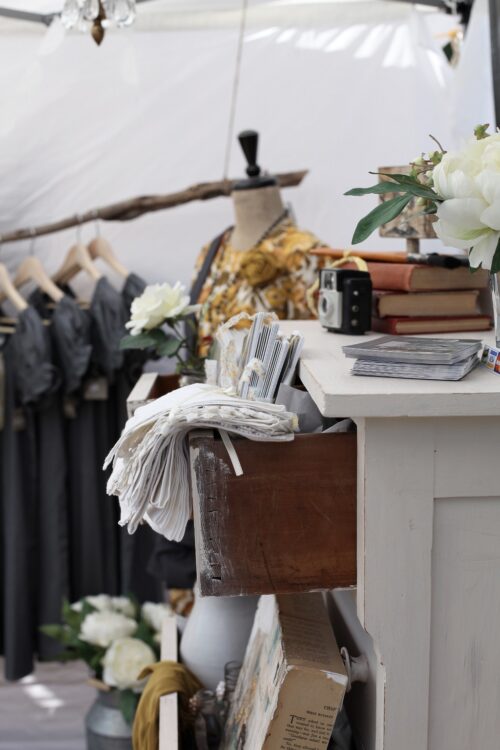 Once we got home we unloaded our trucks and then I turned around to go pick up the children.
I think I got home around 8pm.
I was pretty much delusional when I collapsed into bed around 9:30.
Kelly said something to me about how proud he is at how hard I work and I mumbled  something to him about his hard work and helping me as I was drifting to sleep.
Thanks again to all of you that made your way to the market!
I had such a great time and I loved doing the show with Kelly.
I think I will keep him..I just hope he wants to keep me!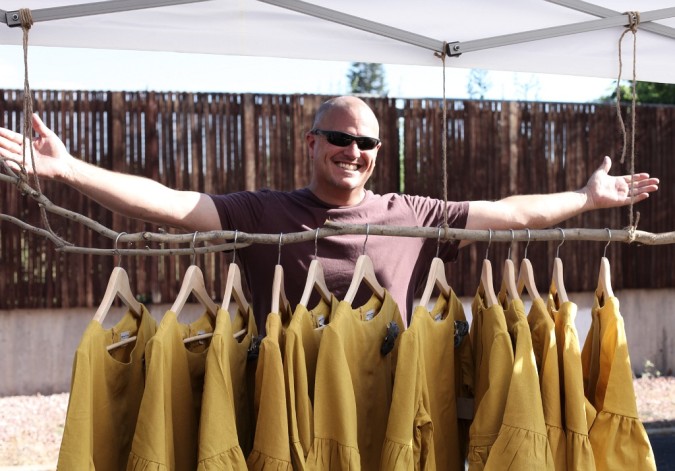 (Kelly showing off his handy work at hanging the branches.  I just wanted to see the dimples:-) I love this man.)