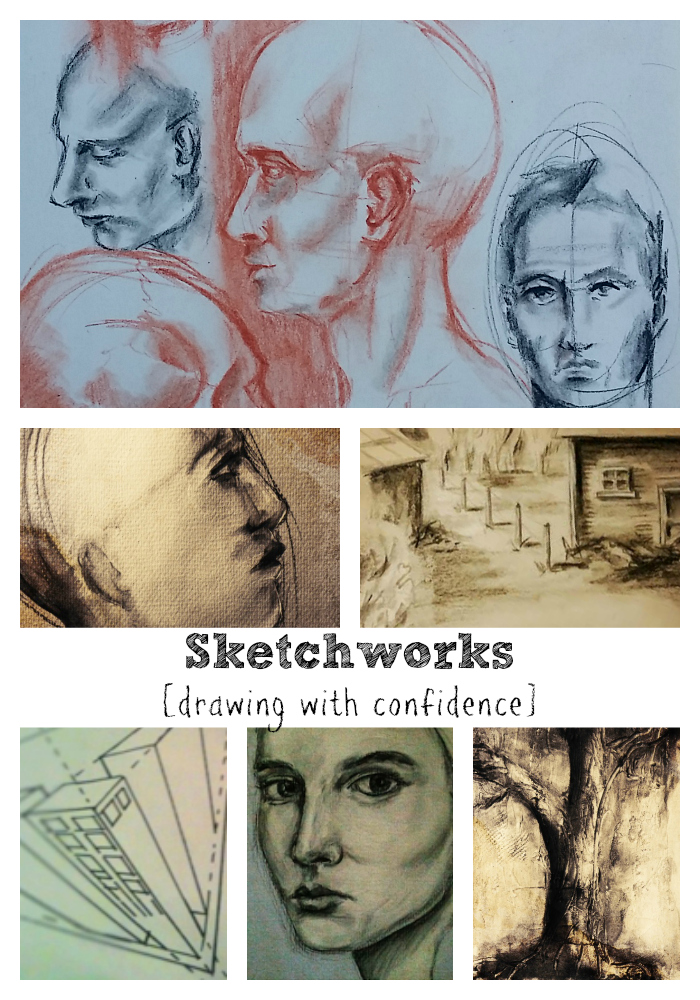 Good Morning!
I wanted you to know about a brand new art course that will begin on November 4th.  Artist Angie Redhead will lead this two week drawing course Sketchworks [drawing with confidence].
He who loves practice without theory is like the sailor who boards ship without a rudder and compass and never knows where he may cast.
– Leonardo da Vinci
The old masters were skilled draftsmen. Having a good understanding of logical art allowed them to deviate from the rules in their own way and create masterpieces.
In this two week online class, we will show you the drawing tools needed to improve and confidently take your art to the next level.
During the first week, we will take you through perspective, the parts of a landscape and how perspective relates to portraiture.
We will also cover the various methods of shading, finding the light source and illustrating highlights.
For week two, we will take an in depth look at the anatomy of the head, it's proportions, bone structure, muscles and facial planes in order to understand where shadows and features should fall in a portrait.
Week 1
Perspective Drawing
– 1 point, 2 point, 3 point
– parts of a landscape drawing – horizon line, foreground & background
– shading, highlights, etc.
– show how relates to still life, and portraiture
– tips for checking perspective and proportions
Week 2
Drawing the Face/Human Head
– anatomy & proportions
– bone structure of skull
– muscles
– facial planes
– where shadows fall
– difference between male and female faces
– face maps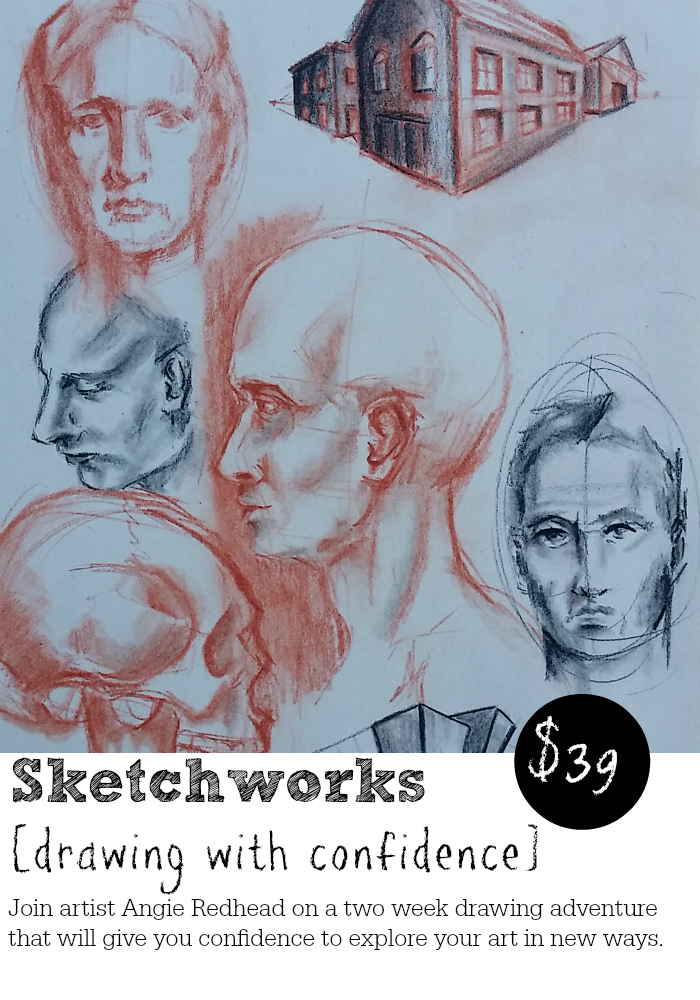 The course will begin on November 4th and the early registration price is $39.
To register please click HERE.
For people that are not already in the site here are directions:
To take a class on Jeanne Oliver's creative network please follow these instructions:
1. Become a member of jeanneoliver.ning.com (this is free)
2. Once your membership is approved you can watch free art videos, the popular free interview series Creativity Takes Courage and even pay for more in depth courses.
3. Want to take an online course?  We currently offering 30 courses and free videos and you can find them all along the left hand side of the main page under "Courses".  If you do not see the course you are looking for please click the "View all" at the bottom of the list.
4. Click on the course you are interested in, click the +join in the upper right hand corner, pay and you will be instantly in the course.
5. If you have ANY questions please email jeanneoliverdesigns@gmail.com