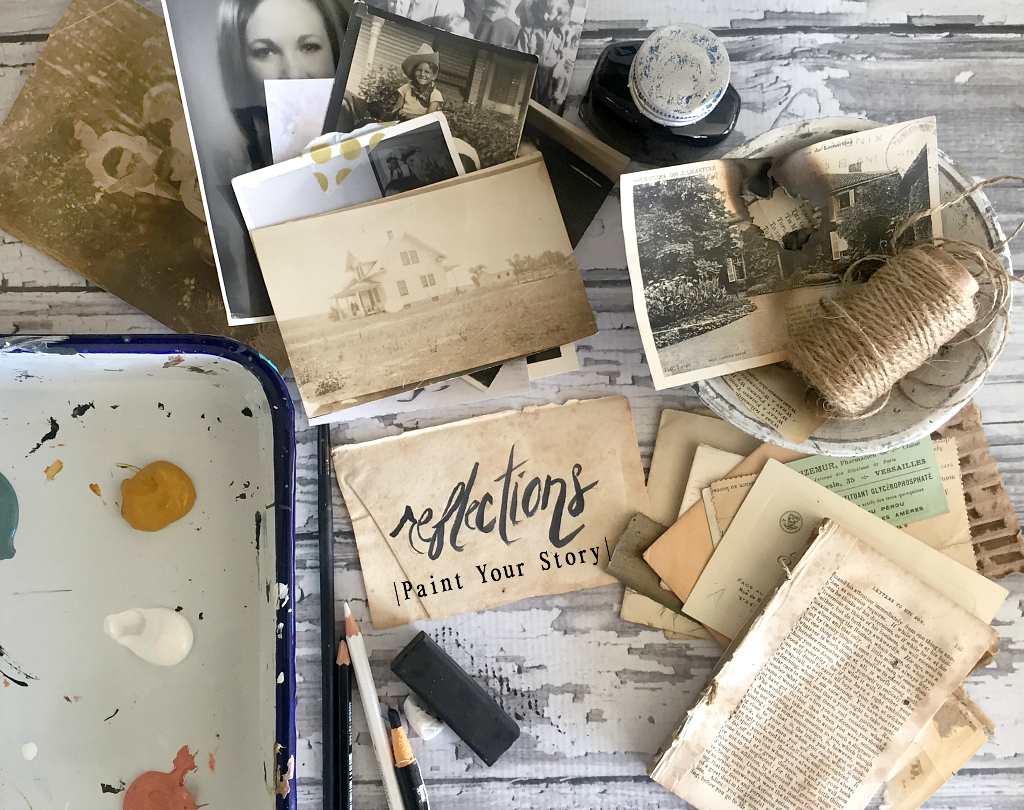 All of my courses come from an authentic place of walking through something, discovery and/or personal growth.
One of the biggest lessons I learned creatively in 2015 was that it was time to really tell my story. To hold nothing back and to start letting it spill all over the page. There is art I have never shared and maybe art I will choose not to share. That is your freedom also. Getting your story out and letting it guide your creative process will change your creative heart and the art that you produce.
Your own authentic art is only a story away!
Here is a sneak peek into WEEK ONE!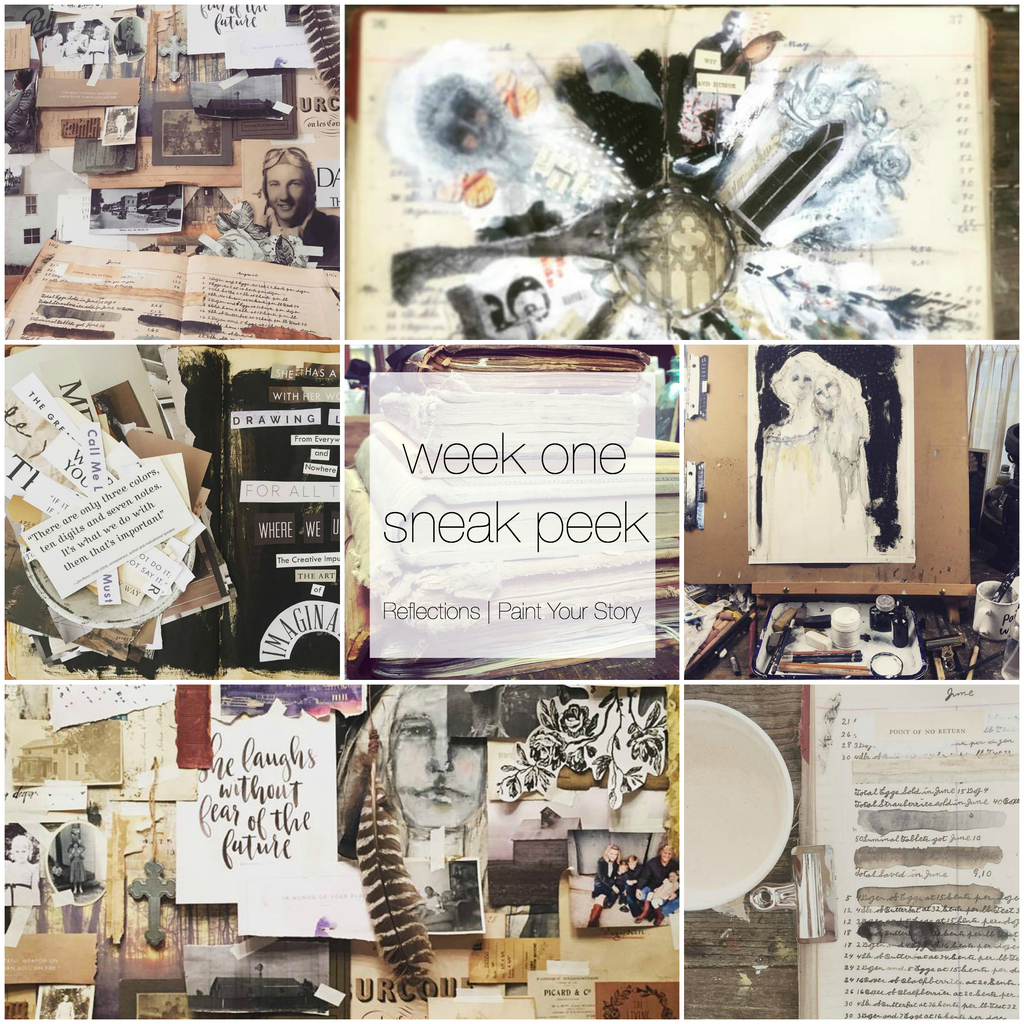 Here is a sneak peek into WEEK TWO!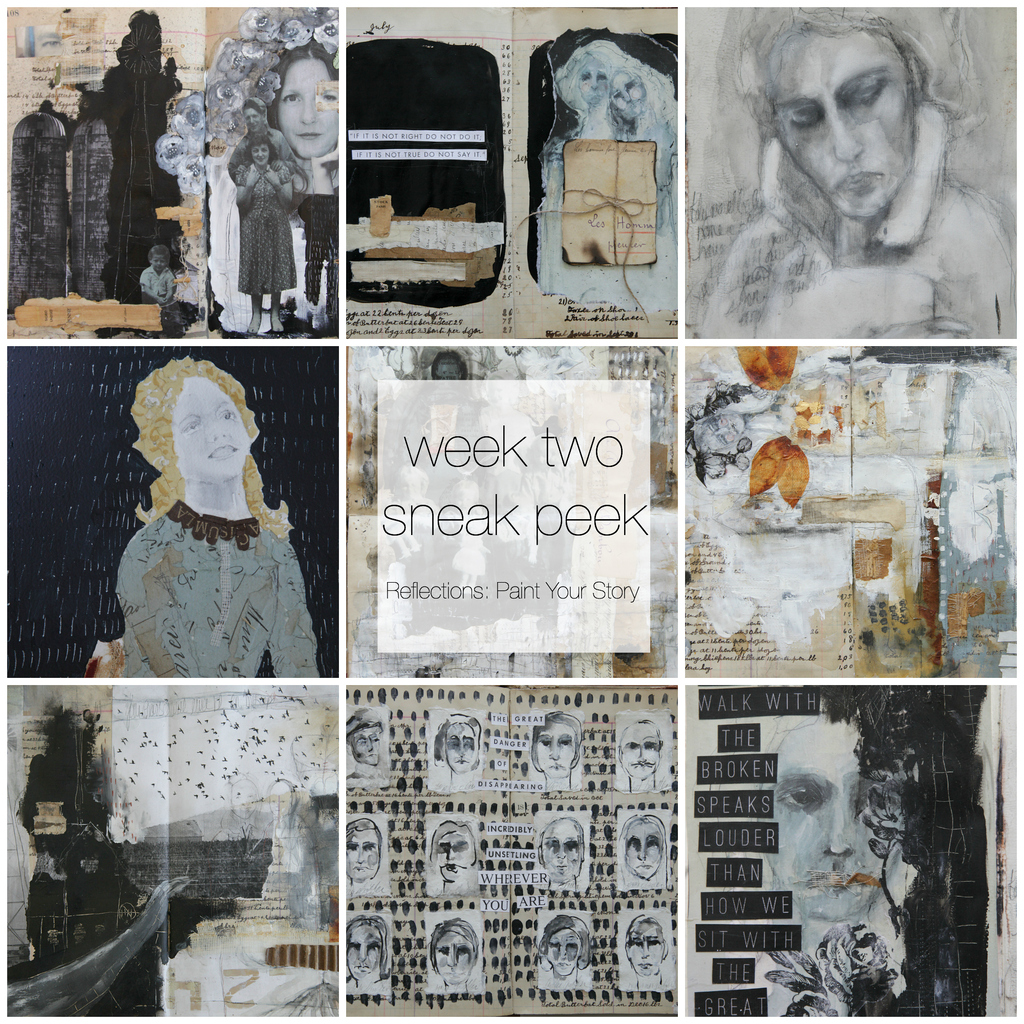 ***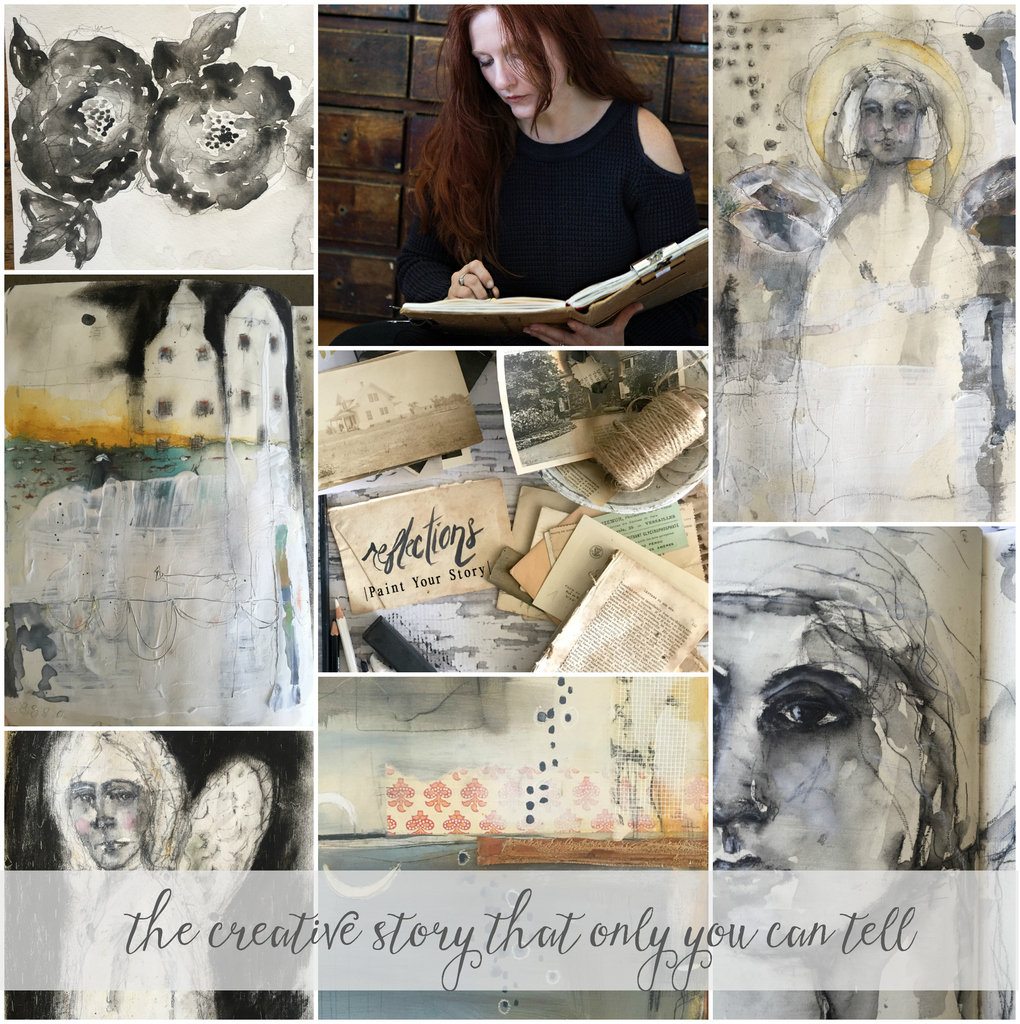 Join me for a two week art journaling online course all about unraveling your own story and creating authentic art that only you can tell.
When I started to see my own stories as being meaningful and significant my art began to change. When I could look back and find my own timeline and defining moments I was able to start digging deeper as an artist and my creating became more of a time of remembering, honoring, forgiving, healing and celebrating. It made me more intentional about where I wanted to go creatively and how I wanted to share it.
Reflections Trailer Video
If you think your story isn't good enough…you are mistaken.
If you are afraid to tell your story…maybe it is time to find freedom
If you have never told your story…it is time.
If you want to create authentic art that no one else can create…let's get started.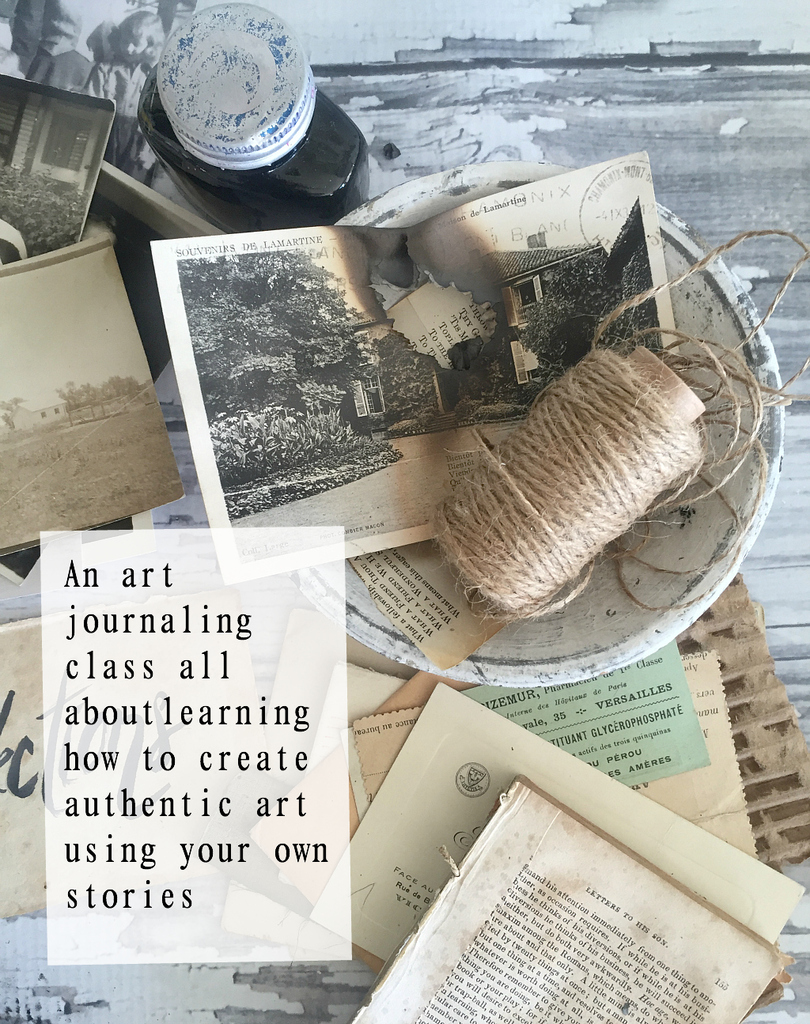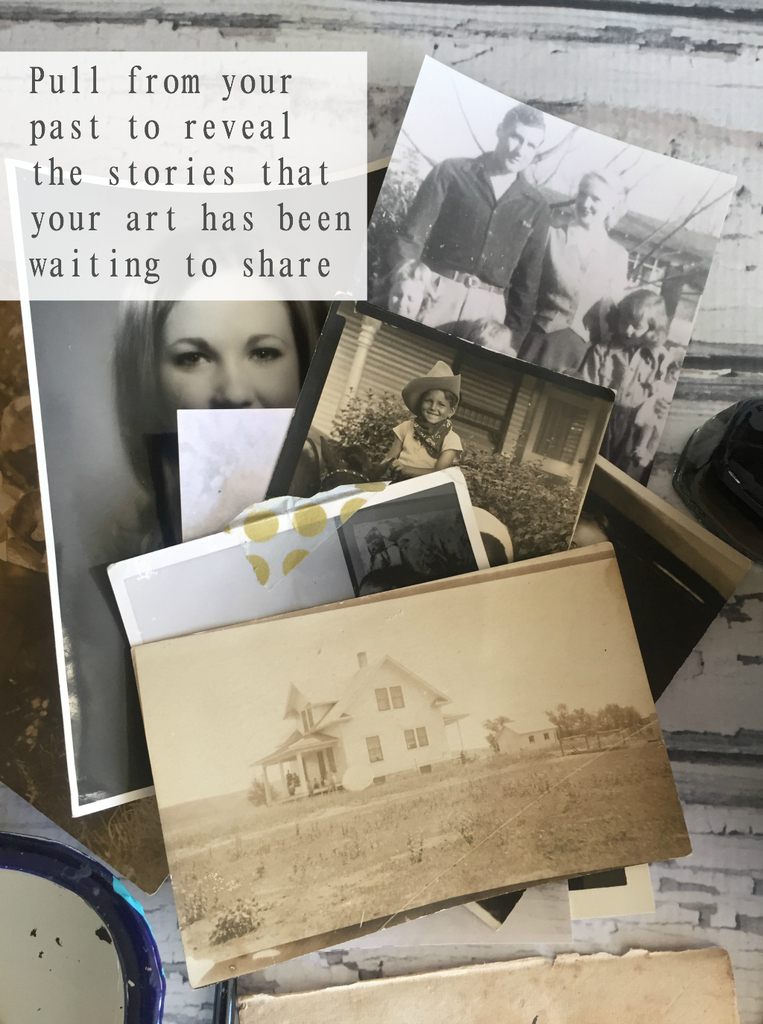 Some of the techniques being taught: sketching, acrylic painting, charcoal, ink, image transfers, portraits, watercolors, abstract sketching and painting, collage and more.
I will be leading this two week online workshop but I have asked some of my favorite people to join me and share how they document their own authentic stories!
Come and meet the incredible line up of artists!
You will get to learn from each of the women in a step by step art journaling video!
Come and learn more about Danielle Donaldson, Junelle Jacobsen, Sheila Atchely, Stephanie Ackerman and Cathy Walters.
Danielle Donaldson is known for her whimsical and colorful mixed media and watercolor paintings. She is the author of the popular book CreativeGIRL: Mixed Media Techniques for an Artful Life.
Junelle Jacobsen brings her love of nature, photography, faith and animals into her colorful creations. She is a mixed media artist and popular teacher.
Cathy Walters is a photographer and mixed media artist. Her animal paintings have caught the eye of many collectors and popular shops. Her newest journey has lead her into art journaling to document daily highs and lows.
Stephanie Ackerman fills her pages with stitching, doodles, watercolors and her signature lettering. Her heart is to connect with women and to share her faith.
Sheila Atchley is a mixed media artist and jewelry designer with a heart for family, faith and women.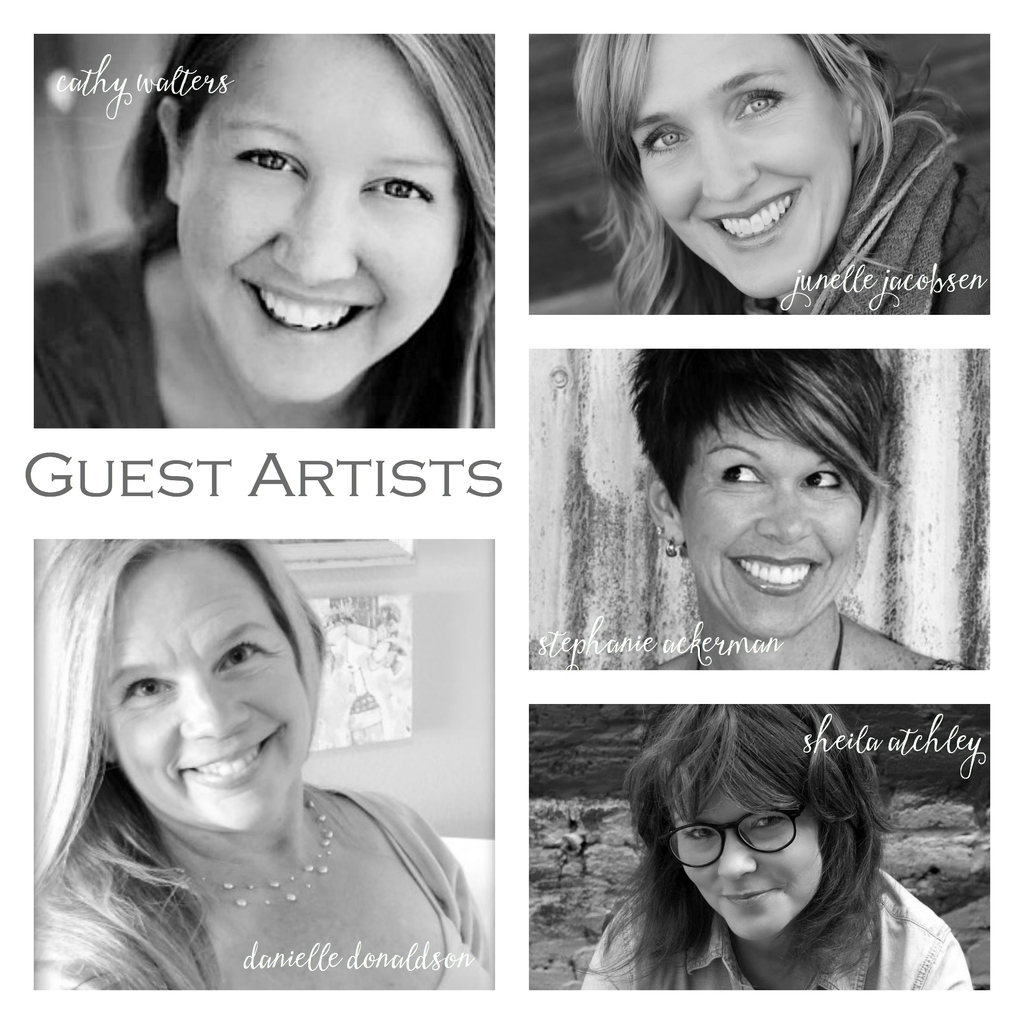 I am so honored that they will be sharing in this course.
The registration price for this two week online course is $48.00. This course will begin on January 18, 2016 (but your can join in at anytime) and you will have LIFETIME ACCESS* to the videos.
To read more about what you will learn in the course or to register please click HERE.
If you are new to our creative network here are easy steps to get you started…
1. Register at jeanneoliver.ning.com (this is free).
2. Once your account is active you are able to take advantage of our free courses, series and even pay for courses.
3. Go to jeanneoliver.ning.com and along the top header click on "COURSES" and you will be able to view all three pages of online courses and free series.
4. To purchase a course please choose your course, click on the +join in the upper right hand corner, pay and you will be INSTANTLY in the classroom.
5. All videos can be found along the right hand side of the page under "COURSE CONTENT".
*as long as we manage this site