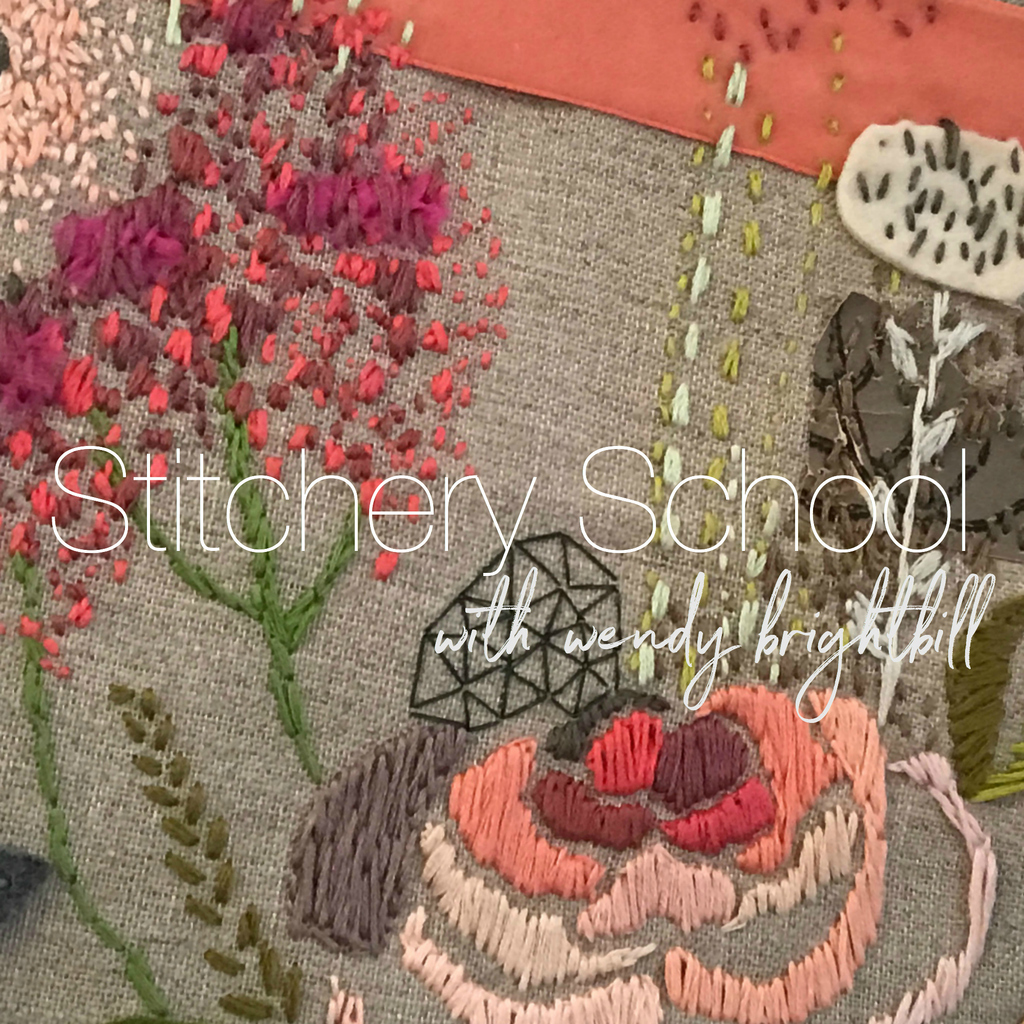 We have the most BEAUTIFUL instant class today for you!
Today we are launching Stitchery School | A Mini Course with Wendy Brightbill. You do not have to wait one second to watch it because you can pay and watch right away! Yippee!
We always love when we can offer these beautiful little surprises!

This is an embroidery course where we will explore with our needles to create beautiful, one of kind, hand stitched pieces. Learn some basic stitches. See how I incorporate collage elements in my stitching. Embrace the texture found in fabric, fibers and embroidery. Layer lines, create shapes and make marks all with your needle and thread. Let your fabric and your hoops be your blank canvases. Watch me make an abstract floral piece from start to finish.
Come and watch the course trailer..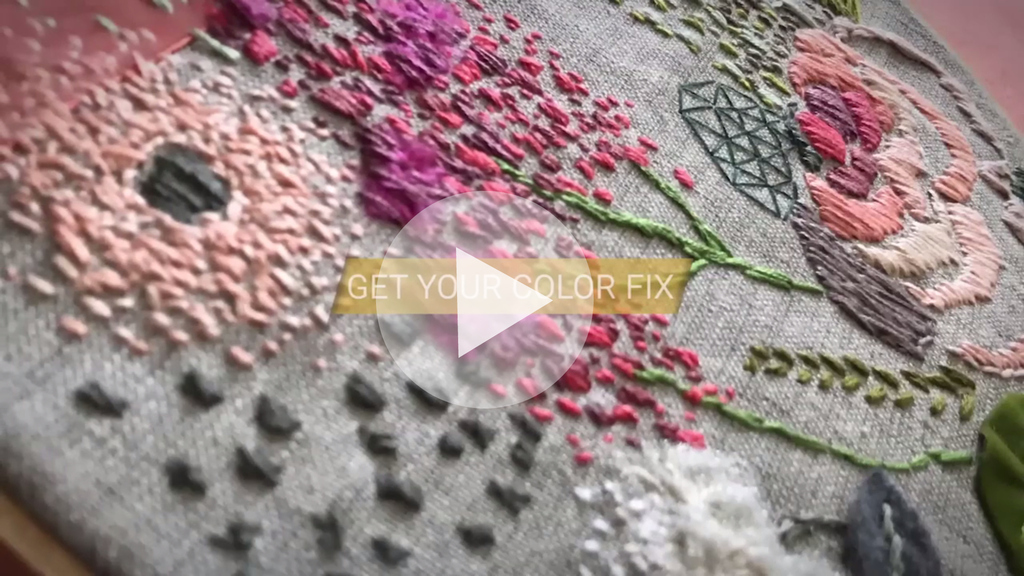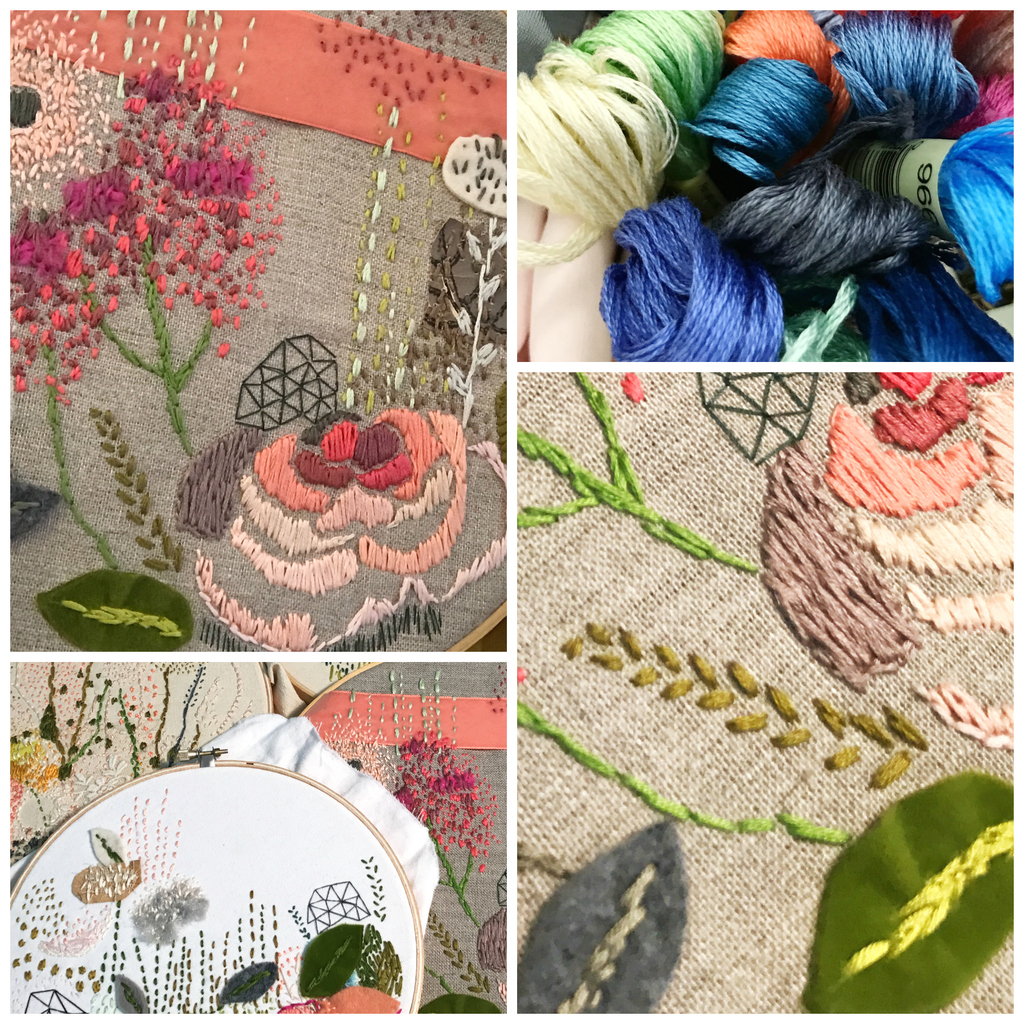 This course is instantly available right now!  To read more or to register click HERE.
This course has lifetime access, has over 2+ hours of content and is $18.
***
If you are new to our creative network here are easy steps to get you started…
1. Register at jeanneoliver.ning.com (this is free).
2. Once your account is active you are able to take advantage of our free courses, series and even pay for courses.
3. Go to jeanneoliver.ning.com and along the top header click on "COURSES" and you will be able to view all three pages of online courses and free series.
4. To purchase a course please choose your course, click on the +join in the upper right hand corner, pay and you will be INSTANTLY in the classroom.
5. All videos can be found along the right hand side of the page under "COURSE CONTENT".
6. All of our courses are pre-recorded so you can watch at your convenience. The best part is that you have lifetime* access on all new purchases! Pretty awesome if you ask me.
*As long as we manage the creative network