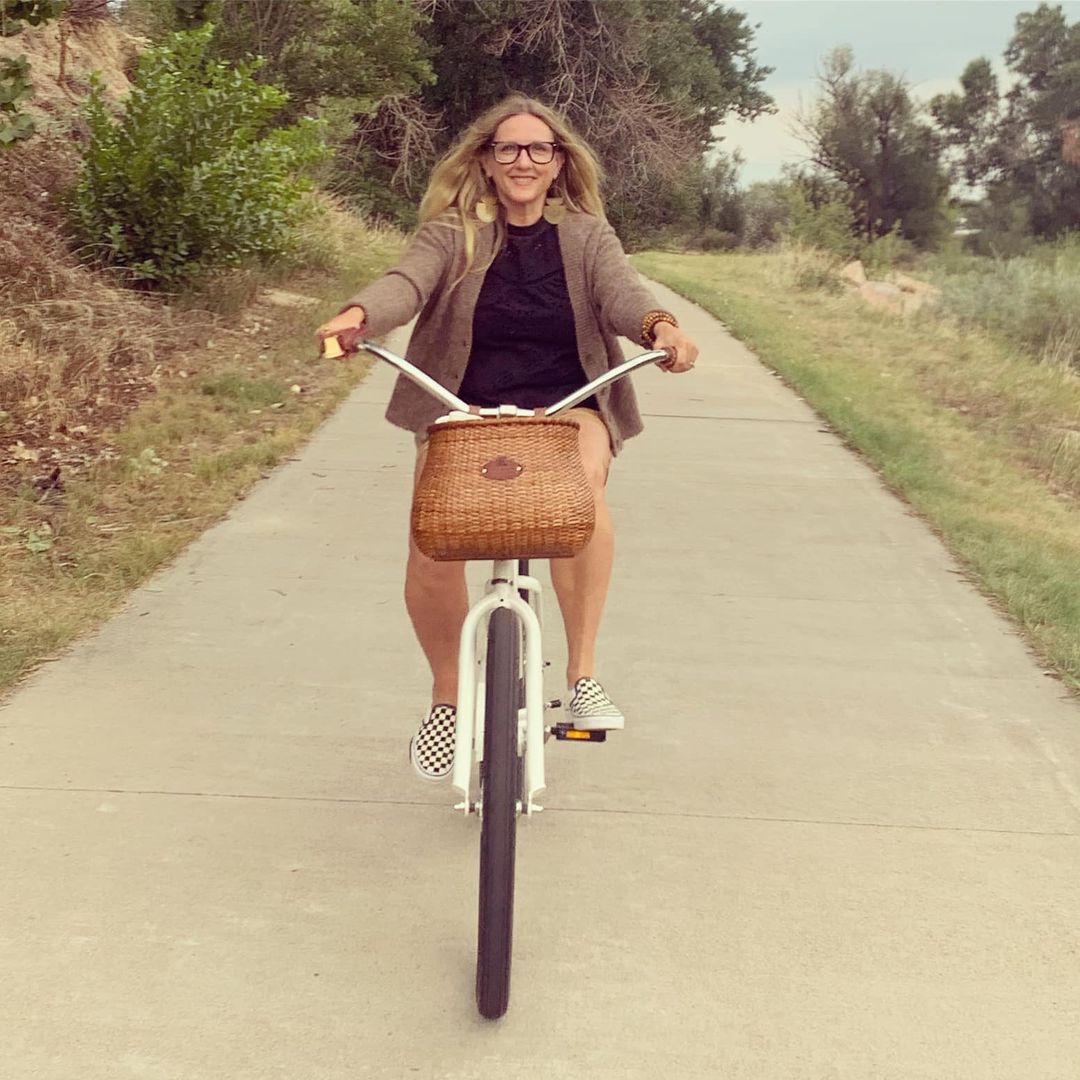 *THIS GIVEAWAY IS CLOSED* I am so happy to announce the winners of the 
@electra_bicycle
 and basket/bell from 
@toteandkarishop
! The winners are 
@ginapierce
 and 
@oxfordcomma.etc
. Thank you to everyone that entered here on our blog, on Facebook and Instagram. We had the most fun as a team reading your stories! It brought US so much joy!
Joyride Bike Giveaway! Whether it is someone we know personally or someone that reaches out to share privately with me online…many are struggling right now. After one such correspondence we were on a bike ride as a family and I kept mulling over what the person had shared and my heart just ached for them. I was riding and praying and thinking. Riding a bike is one of my favorite things in the world. You are truly present in the moment, out in the world, alone with your thoughts, wind in your hair, moving, and I dare you to ride a bike and not have a smile on your face. No matter where we travel (and of course here at home) I love to hike and ride bikes. Riding a bike makes me feel giddy and like a kid. Then an idea came to me. I kept it to myself for a few days and then brought the idea up to Kelly.  What if we share this JOY we have of riding bikes with others? First, I would say if you have a bike in your garage that you need to dust it off and start using it. If you already ride regularly I know you know what I am talking about. If you do not have a bike we would like to give three Electra Cruiser 1 bikes away. We have teamed up with Tote and Kari to add a bell and basket for each of the three bikes! THANK YOU Tote and Kari! This is the bell and basket that I have on my bike and I LOVE them!
The first bike is already being delivered this coming Saturday and we will be shipping the other two bikes when the giveaway closes on August 28, 2022 @ 11:59 pm MT. . The giveaway is open to the 48 contiguous states. Once the giveaway closes we will order the bikes and they will be sent directly to the winners and Tote and Kari will ship the winners a basket and bell.  This giveaway is not associated with Instagram or Facebook. This is not sponsored by Electra.
You can enter the JOYRIDE bike giveaway by doing one or all of the following and each action below is an additional entry.
1 Tag friends that you know would love a JOYRIDE! Feel free to raise a hand if YOU would love a JOYRIDE!
2.Leave a comment sharing your favorite bike story
3.Go follow Tote and Kari and thank them for being so awesome! https://www.instagram.com/toteandkarishop
4. Share this giveaway. https://jeanneoliver.com/take-a-joyride-electra-bike-giveaway/