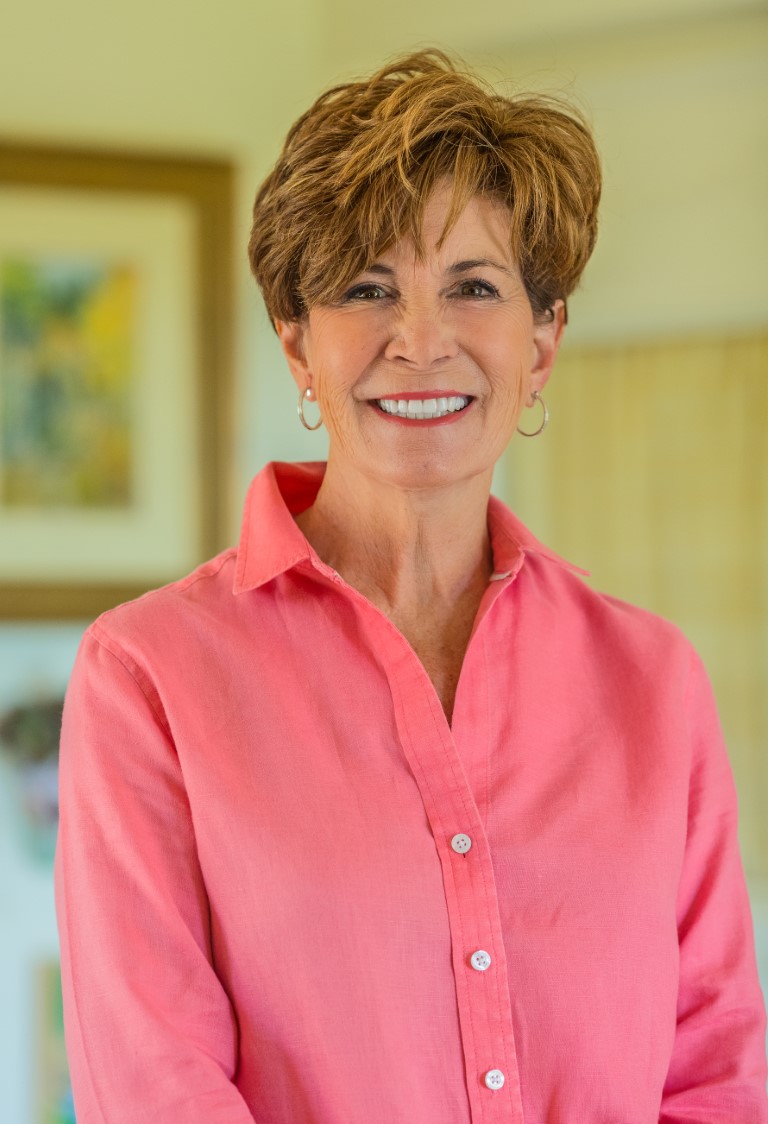 I am originally from the Midwest. I love nature, antiques, gardening, golfing and creating. After graduating from Purdue University,  I moved to Colorado. My husband, Tom, and I now split our time between Colorado and Arizona.
It is pure joy to paint with the medium of soft pastels – the color and instant gratification to create art portraying the essence, spontaneity and beauty.
When I start a new day at the easel, I am filled with all the possibilities. I love the potential of color, patina, expressive gestural drawing and texture put together. My paintings are sometimes based on a photo, a combination of photos, real life and from my mind's imagination. My hope is that the viewer experiences an emotion from the artwork that calls to  them.
Some of my influences are the scenery in the foothills of Colorado to the desert of Arizona. In addition I have traveled quite a bit in and out of the country and look for inspiration everywhere.
I feel fortunate to have learned so much from some of the best artists and teachers in the country including ~
Casey Klahn
Tony Allain
Lorenzo Chavez
Alain Picard
Corey Pitkin
Aline Ordman
Daniel Keys
Karen Margulis
 Please Follow Me
Instagram @annegeeart
Facebook – Anne Gee Fine Art
NOTABLE RECENT ACCEPTANCES AND AWARD
2023 Arizona Pastel Artists Association's Open National Exhibition at the Phippens
2022 ****OUTSTANDING PASTEL –  Bold Brush Competition https://faso.com/boldbrush/winners/275
DUST OFF – Pastel Guild of Europe – Open Online Pastel Competition 2022
2022 IAPS Online Juried Show
2022 SWFPS National Juried Show Online
2022 Pure Color 6th Annual ONLINE International Juried Exhibition of Pastel Paintings
2022 Pastel  Society of the Southwest's National Juried Exhibition
2022 ****BEST IN SHOW ~ Colorado Pastel Society Member Show 
2022  ****HONORABLE MENTION ~ Red Rock Pastel Society of Nevada International Exhibition in Las Vegas
2022 'Make Your Mark' Virtual International Exhibition Southeastern Pastel Society
2022 Red Rock Pastel Society of Nevada Juried Live Show – RED International Pastel Exhibition
2022 Red Rock Pastel Society of Nevada Juried Member Show
2022 Southeastern Pastel Society's 'Make Your Mark' Juried International Virtual Show
2022 Pacific South West California Members Online Show – MOOS
2022 Arizona Pastel Artists Association's Open National Exhibition at the Phippens
2021 ****BEST FIGURATIVE  ~ Arizona Artists Pastel Association Juried Show
2021 Red Rock Pastel Society of Nevada Juried Show
2021 Pikes Peak Pastel Society Juried Show
2021 South Eastern Texas Pastel Society Juried Show
2020 Colorado Pastel Society Juried Show
Affiliations
Associate Member  – The Pastel Society of America
Signature Member  – Arizona Pastel Artist's Association
Associate Member  – Pastel Society of Colorado
Associate Member  – Red Rock Pastel Society of Nevada
Associate Member  – Pastel Society of Southeast Texas
Associate Member  – American Impressionist Society
Associate Member  – Pastel Society of the West Coast
Associate Member  – Southeastern Pastel Society
Anne's Website