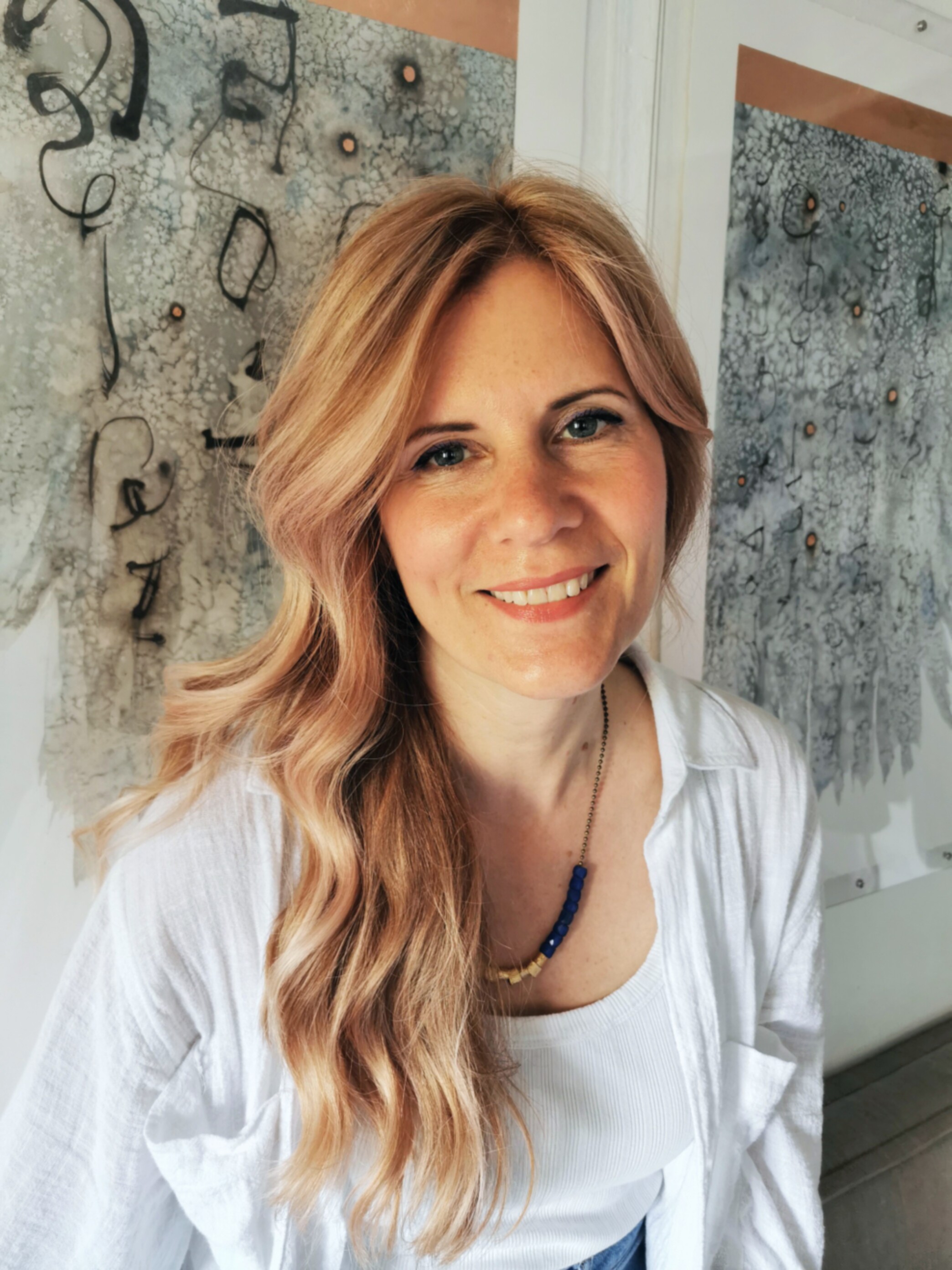 Auria Bohn is an American mixed media artist who has been living in Italy for nearly twenty years. She presently resides on Monte Morello, a small mountain just outside of Florence where she shares a 500 year-old stone farm house with her husband, two young, energetic boys, two black cats, wild cinghiale, an owl family and numerous geckos.
Since moving to the countryside, she's been rediscovering her artistic path – one that has led her through many twists and turns since her youth. Having been raised by parents that were both artists themselves, she grew up in an environment that nurtured and sparked her curiosity for the arts. Fresh sumi-e ink, wet oil paintings and wood smoke from raku ceramic firings were a part of her daily, family life.
Presently in the thick of raising her own children in Italy, her creative journey has reemerged stronger than ever. Led by her curiosity and love of watercolors and inks, Auria has passed the last five years exploring the boundaries of these mediums and even making her own out of local plant species, vines, and rock samples she finds out her back door.
Her mixed media pieces combine a variety of materials, many of them hand made in Italy – including vintage papers from the local antique market and metallic leaf manufactured by Giusto Manetti -a historic Italian family of guilders.
Artmaking, simply put – has been her home away from home – a space that continues to connect her to her creative upbringing and the abundance of the natural world.
Auria's Website