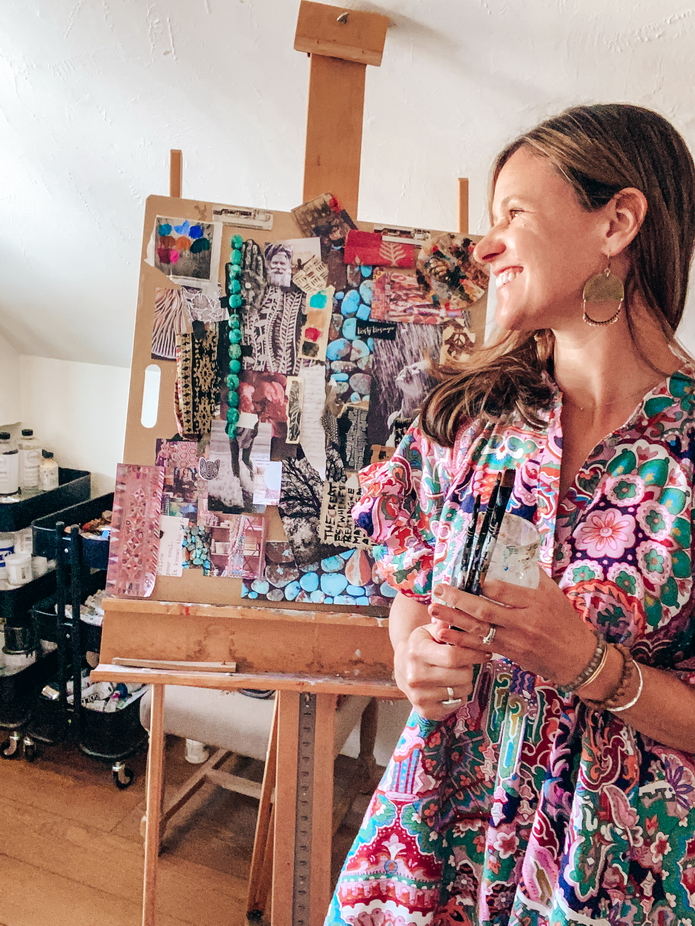 Since a young age, I have traveled across the nation and globe. My travels sparked an internal passion in me that will never subside. Travel both energizes and humbles. When not on the go, I find myself continually researching different cultures. The textiles, patterns, cuisine, and artisans worldwide inspire my artwork and teaching. I love the lessons and unpredictability that travel brings to my life. Each experience is reflected in my artwork.
I am an artist based in Colorado. I was a freelance graphic designer for 10+ years and then made the transition back to my art and teaching. I studied at the University of Colorado, Boulder graduating with a BFA in Fine Arts and Art History and an emphasis on Digital Art. When I am not creating, you can find me chasing my kids outside, going on field trips, practicing yoga, or seeking adventure in travel.
I would love to connect and hear your story.
Kristy's Website