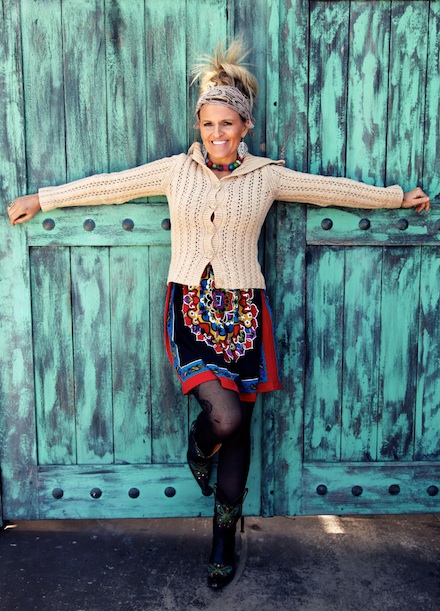 Melody's Website
Melody Ross has been a worldwide known artist, author and entrepreneur since her twenties, building one of the most collected and sought after brands in the designer paper industry, and continuing on to design hundreds of home decor and fashion products for many other companies.
It was a serious life trauma, however, that put her on the path of her life's work. In 2004 her beloved husband of 14 years sustained a brain injury that turned their life upside down. Over the 6 years of his recovery, they seemingly lost everything that they had spent the first part of their life building together, but painstakingly kept their marriage and family together. Through this experience, Melody learned countless lessons that she vowed to share if their life were to turn around. After many difficult years of caretaking, her husband made a complete recovery. Shortly after his recovery, Melody experienced a chronic illness that lasted over 2 years and taught her all about the other side of being cared for and living your dreams with physical limitations.
In 2009, Melody walked away from Chatterbox, her first company and and started Brave Girls Club with her sister, Kathy….and every day has been a beautiful wild adventure of doing everything she loves most with all of the people she loves most. Melody hosts Brave Girl Camp world class art retreats and classes at her ranch in Idaho, as well as teaching some of the most loved online art courses in the world.
Melody and her story and her products have appeared in countless magazines and television programs. Melody has authored and published nearly 20 books over the last 15 years. Melody has also been the recipient of the Alfred P. Sloane award for business excellence and the NAWBO Businesswoman of the Year. She has also won the CHA Innovations award for most innovative products.
Melody and Marq have 5 children who are now bringing them grandchildren and enjoy their quiet ranch life where you can find Melody making art in the turquoise art barn almost every day, or growing flowers in her garden….or hosting brave girls from all over the world, teaching them everything she knows about art and the healing power of happiness and unc