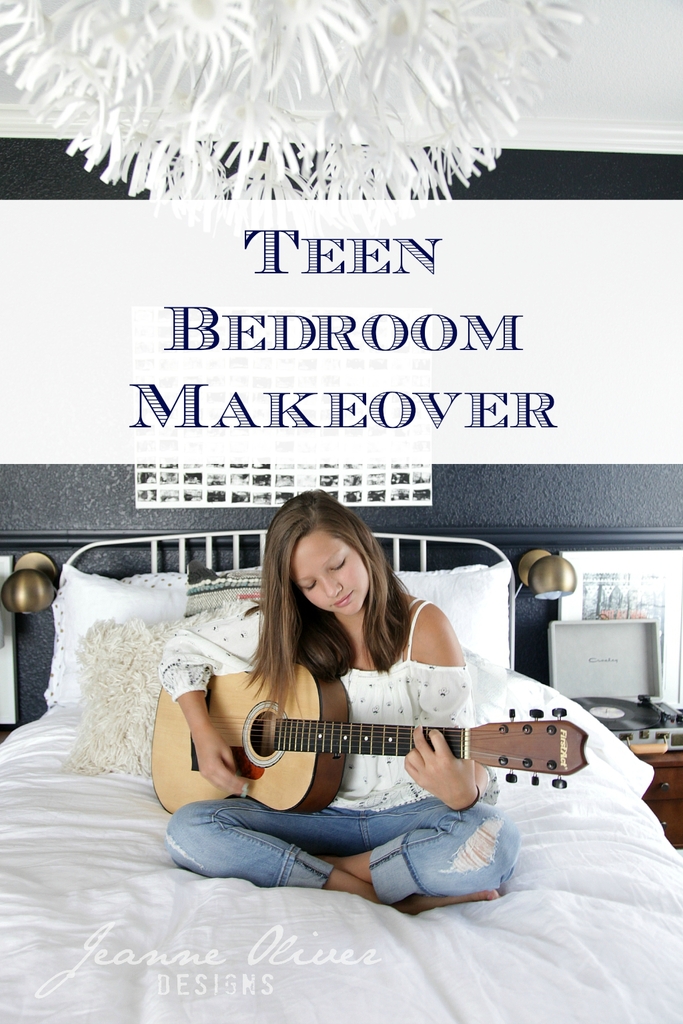 It has been awhile since we had updated our Maddy's room and wouldn't you know it that in the meantime she has become a young lady!
Her last room update was vintage linens, sweet colors and her favorite color at the time…turquoise.
As we were pulling together ideas, colors and patterns of what direction to go we were looking to Maddy and what is authentic to her the whole time.
What fun is an awesome room if the person that it is for doesn't feel comfortable in it?!
Don't go for the perfect room for you…make it the perfect room for them!
Here is the before (pretty darn adorable if you ask me)…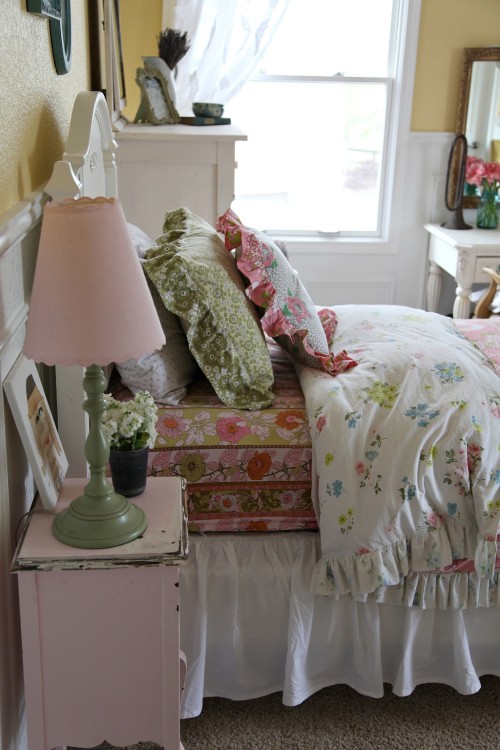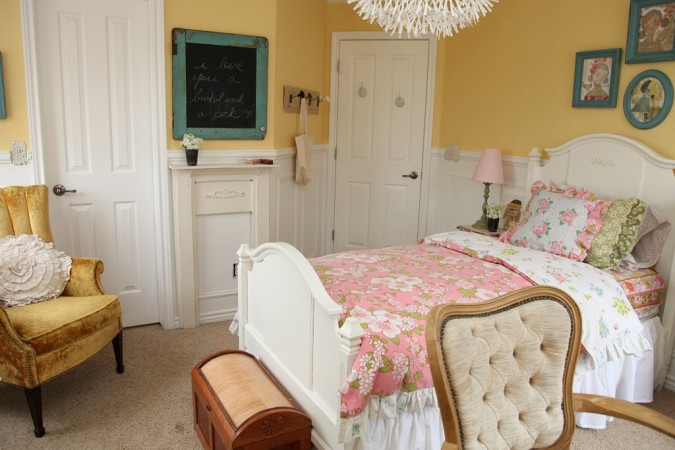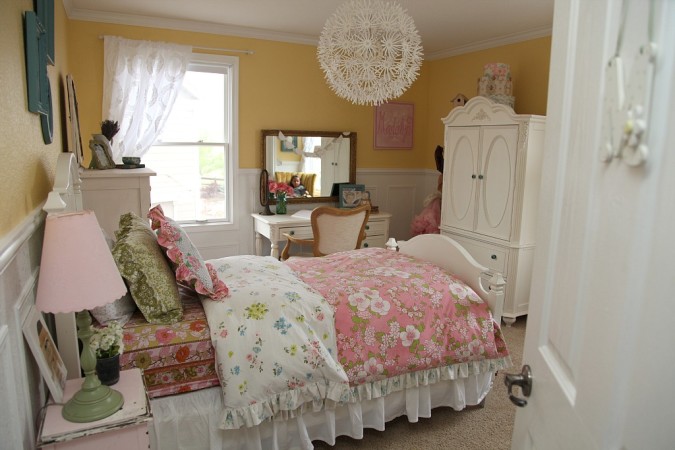 And here is the after…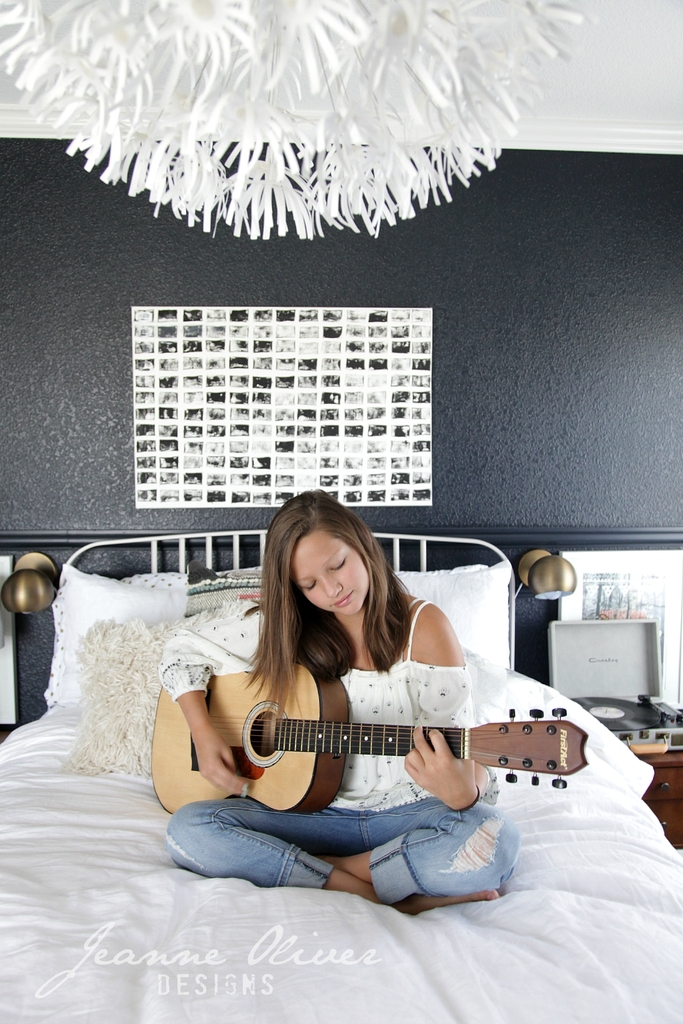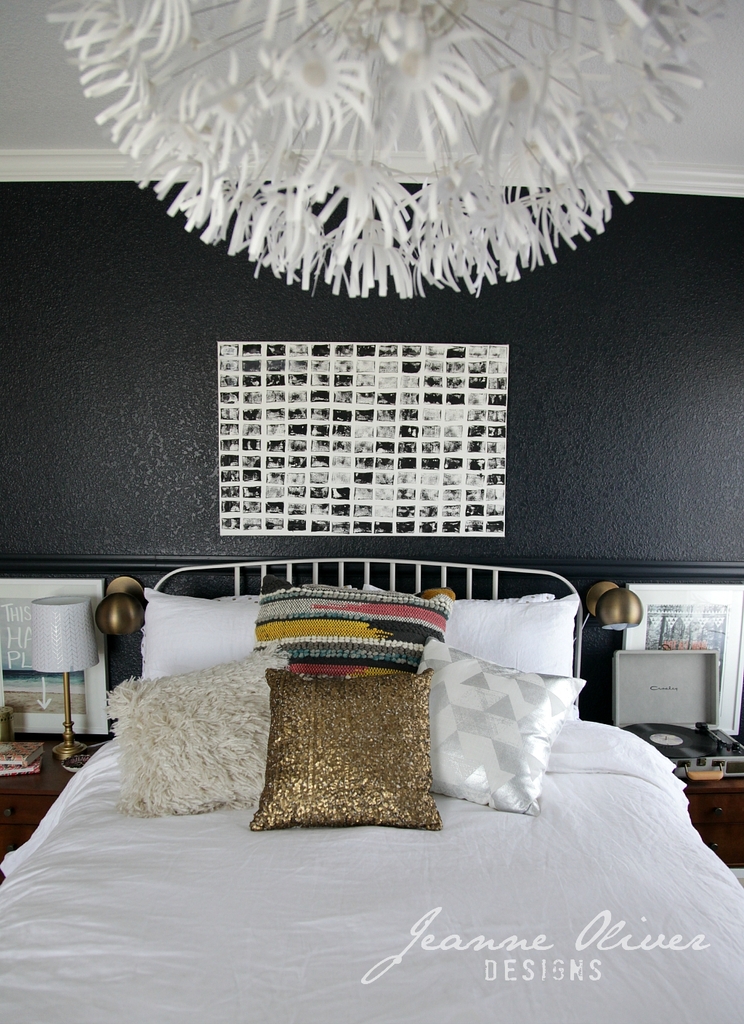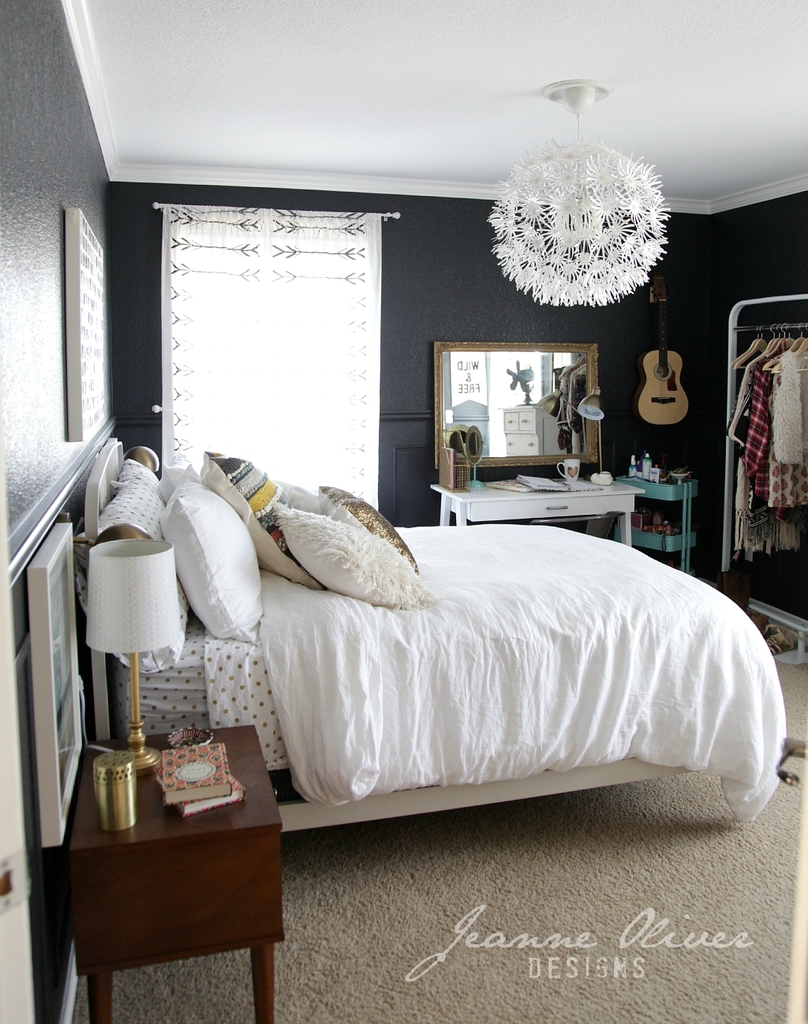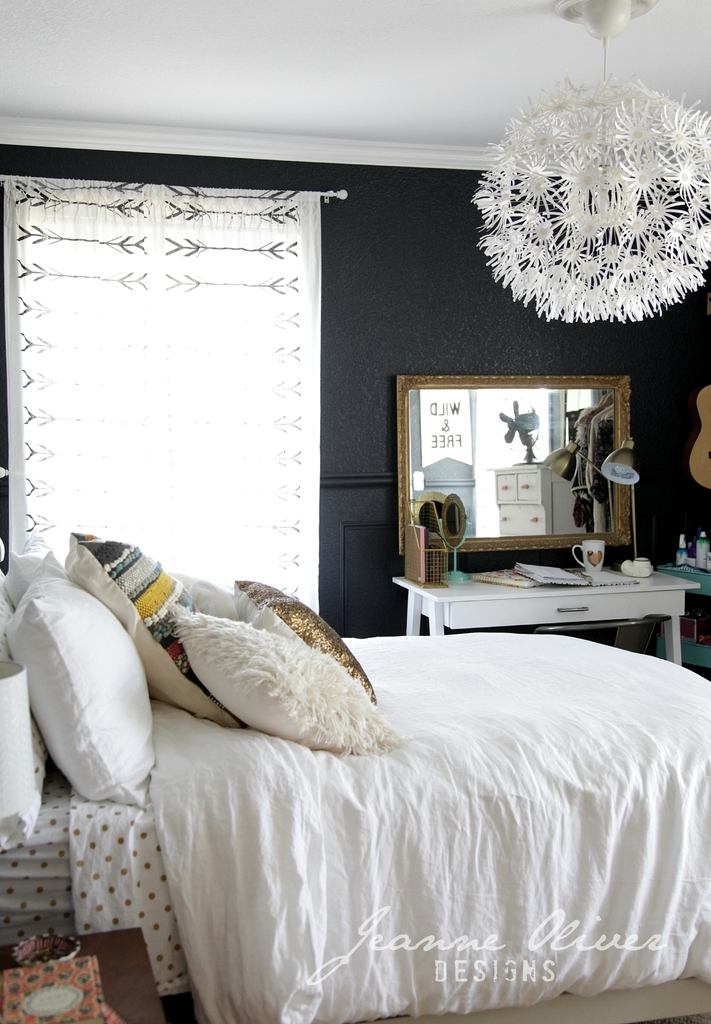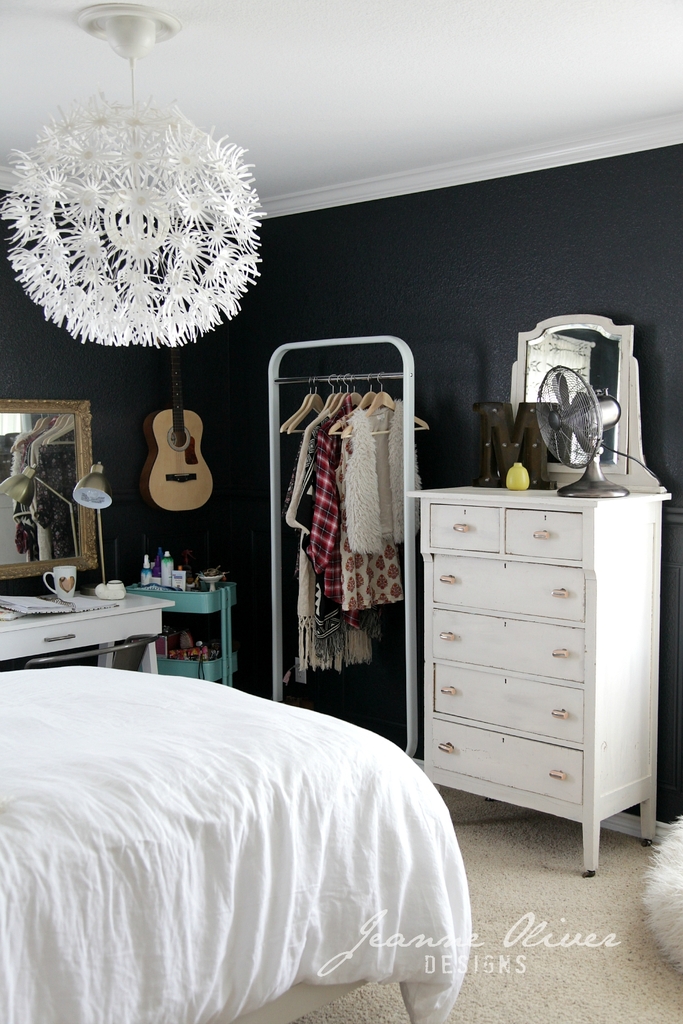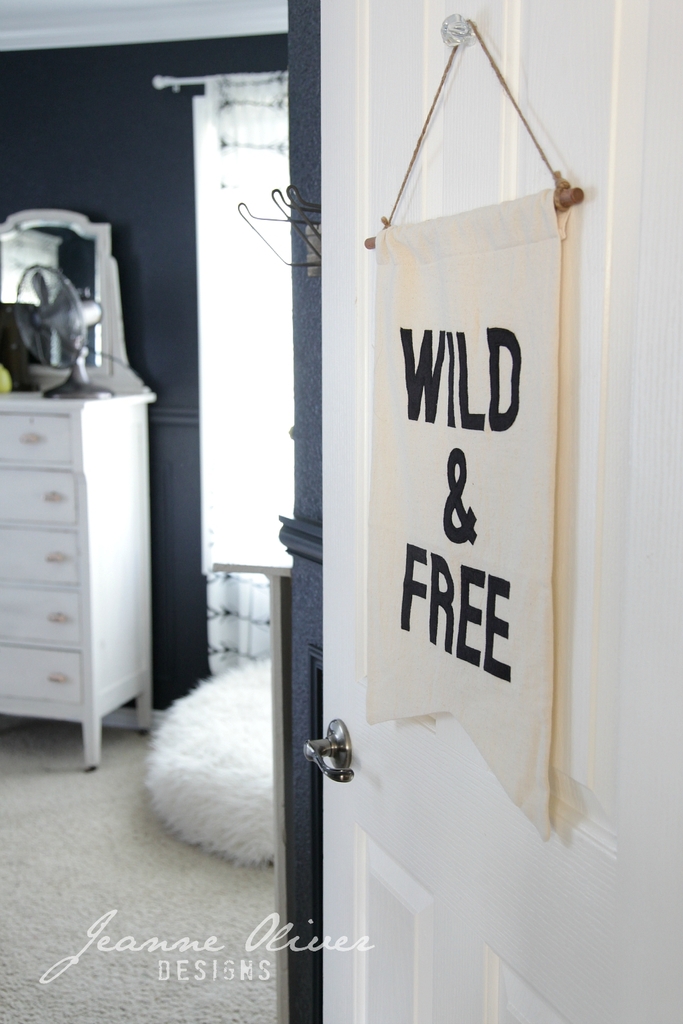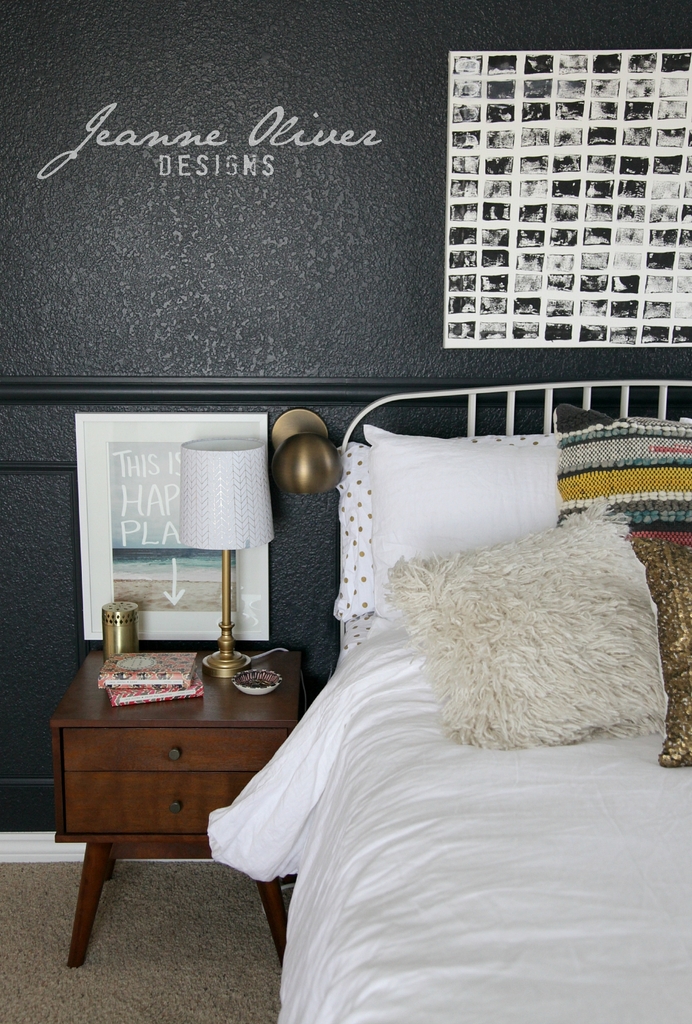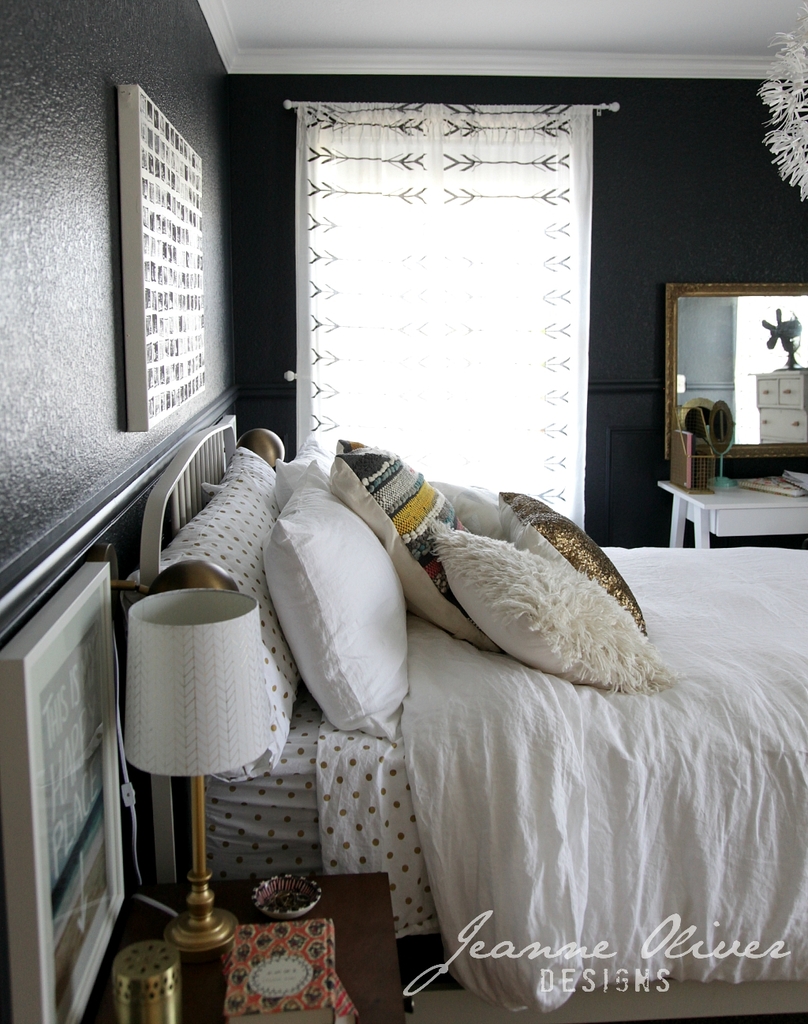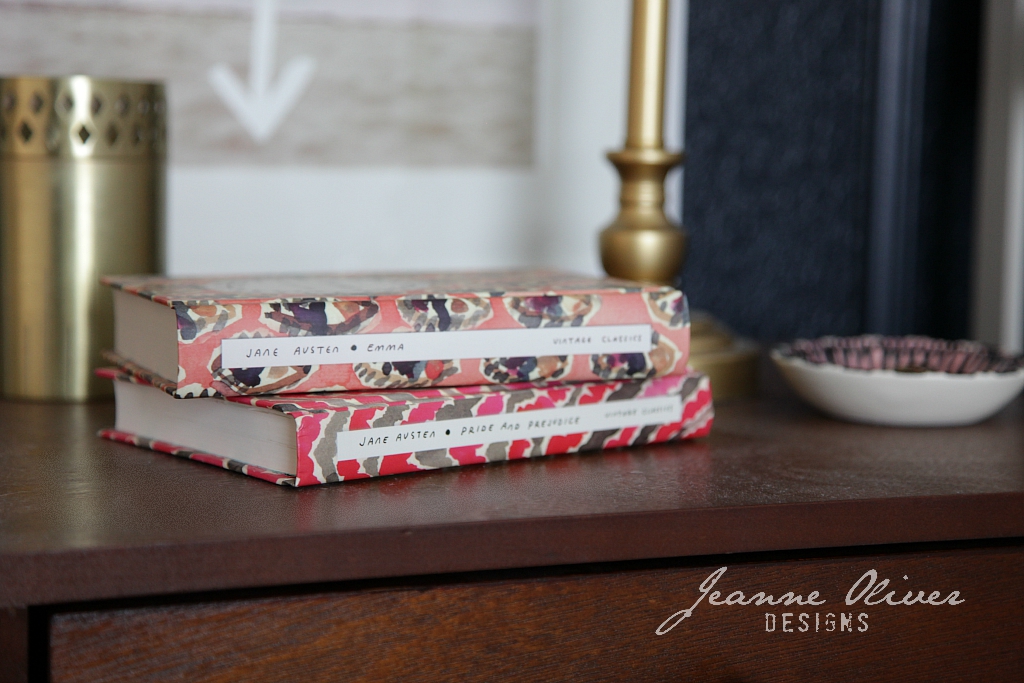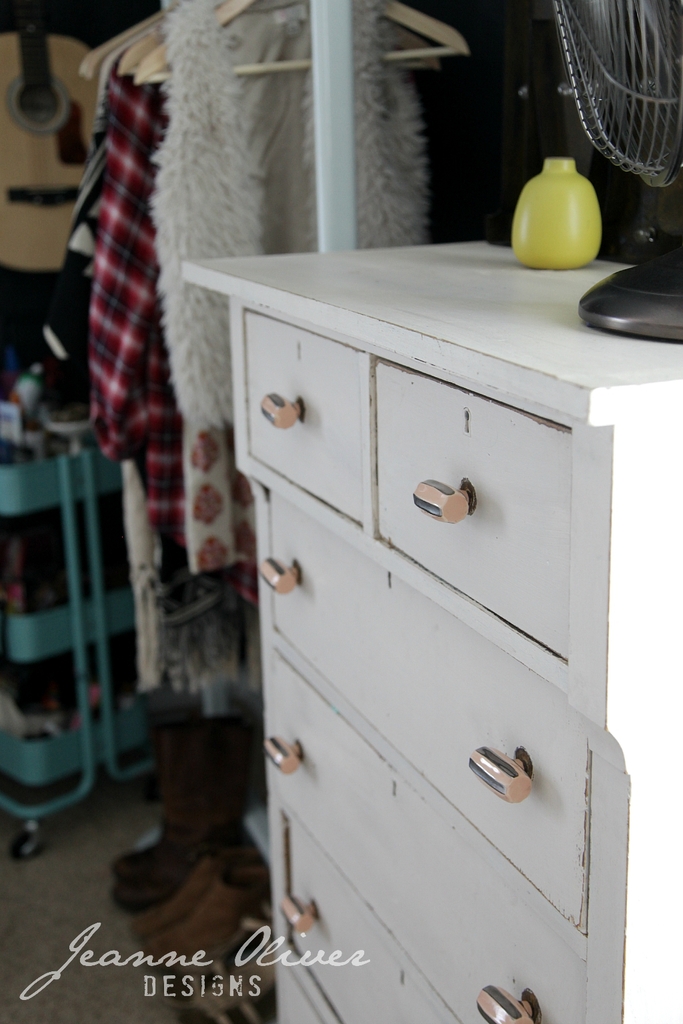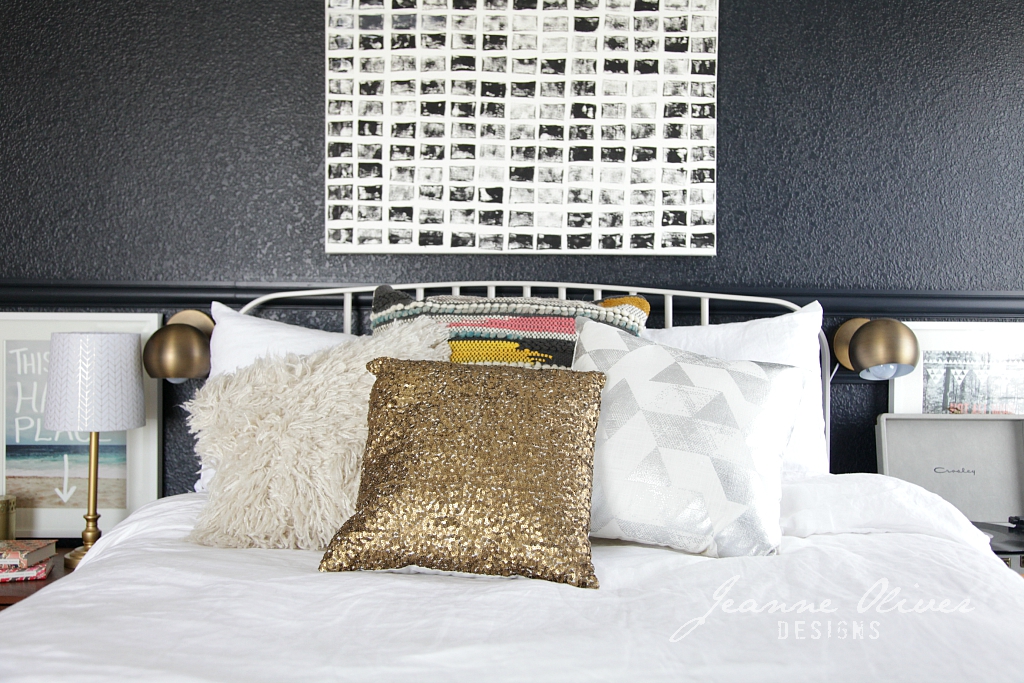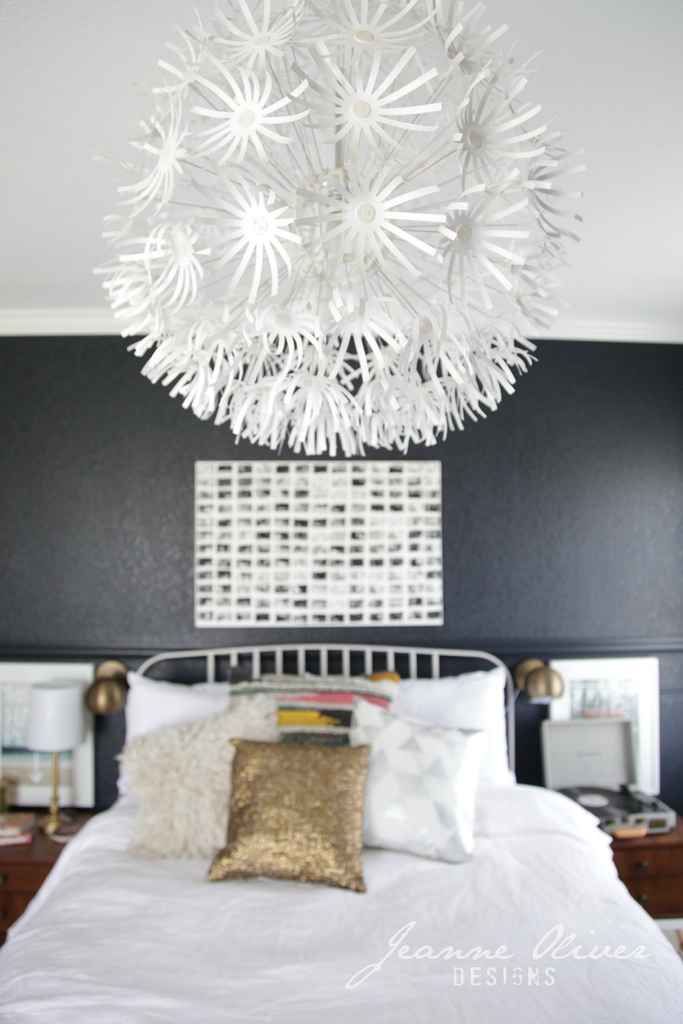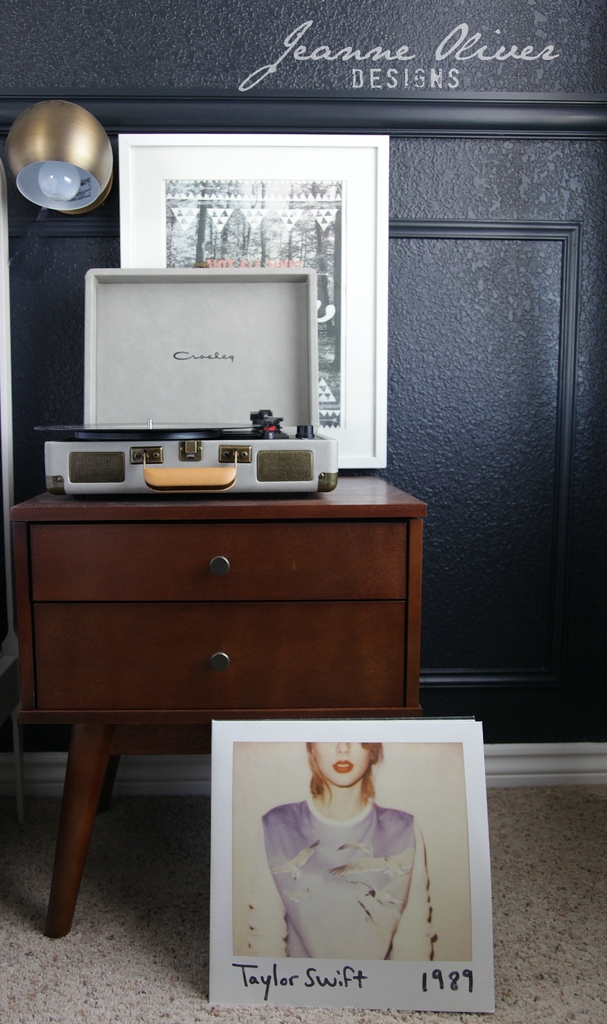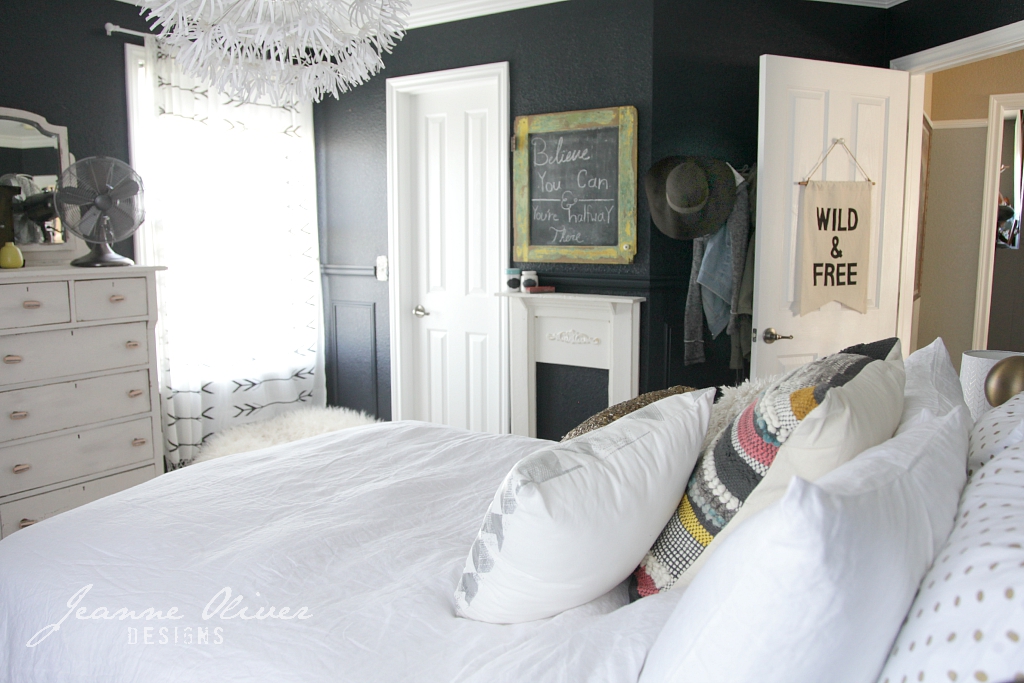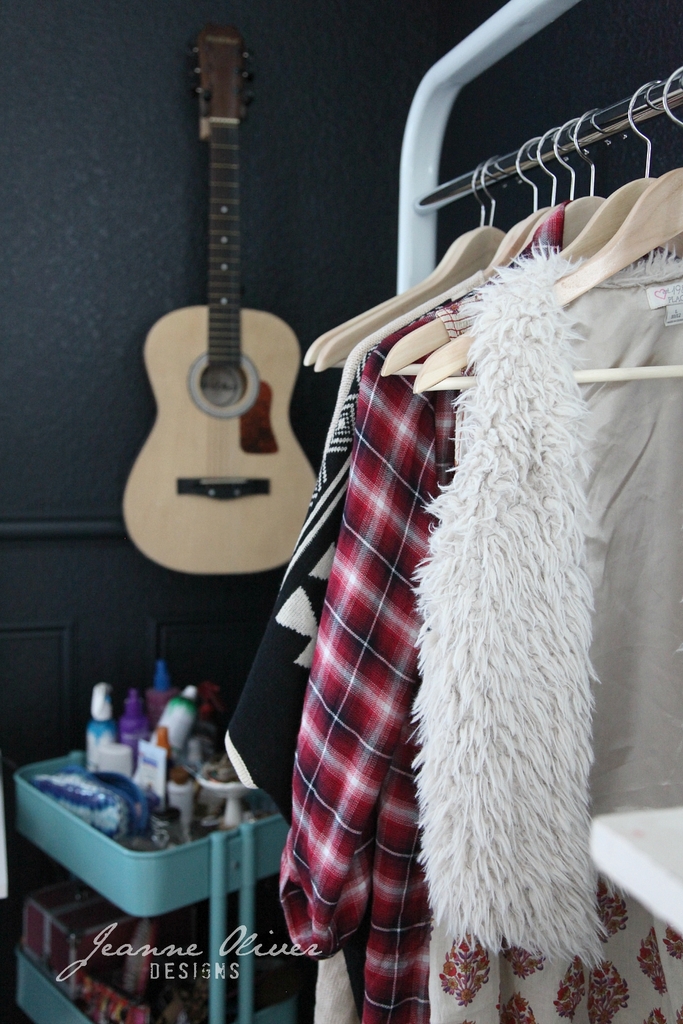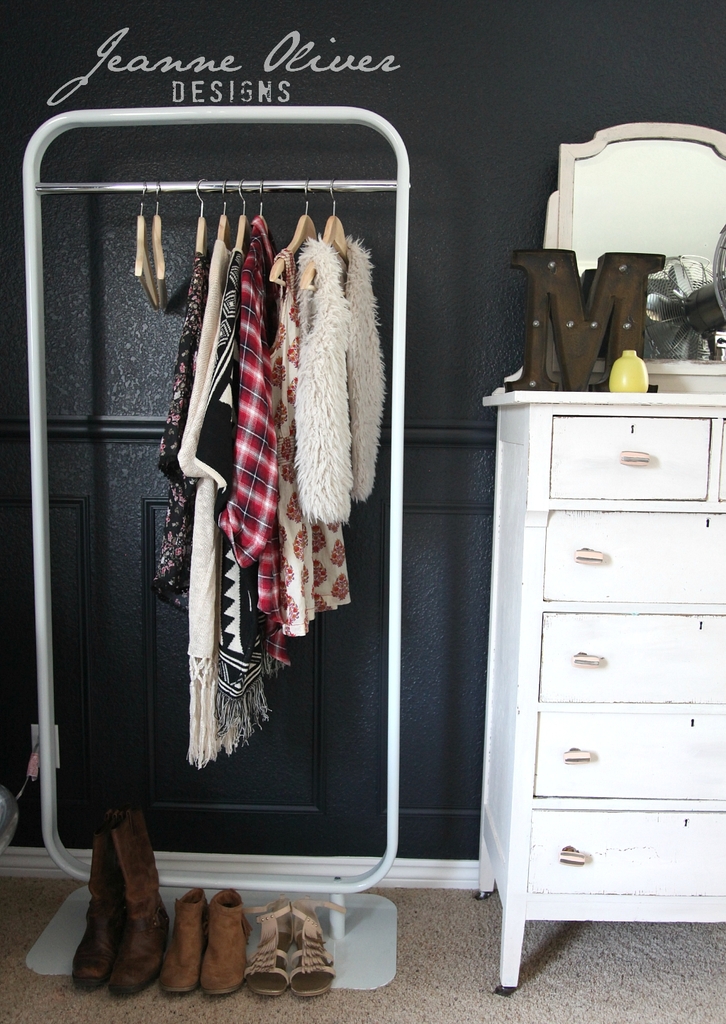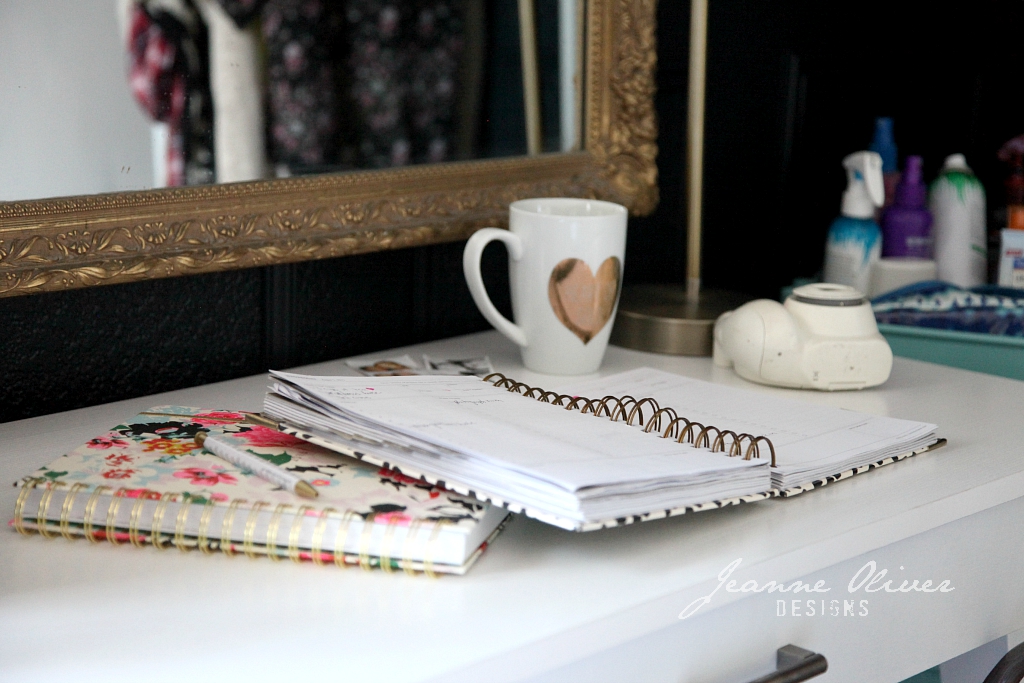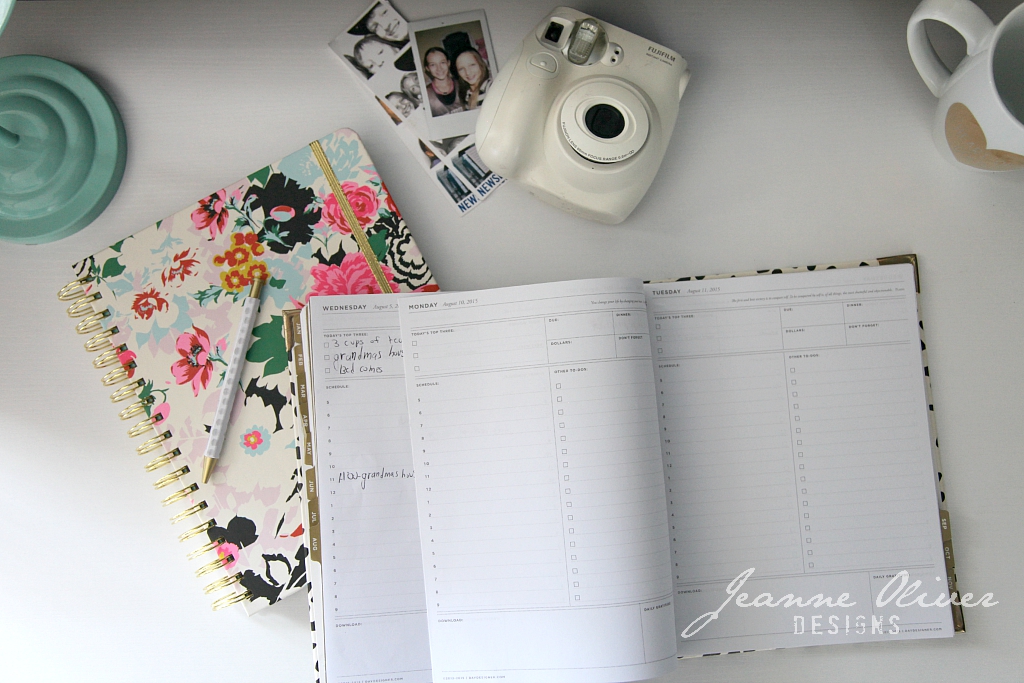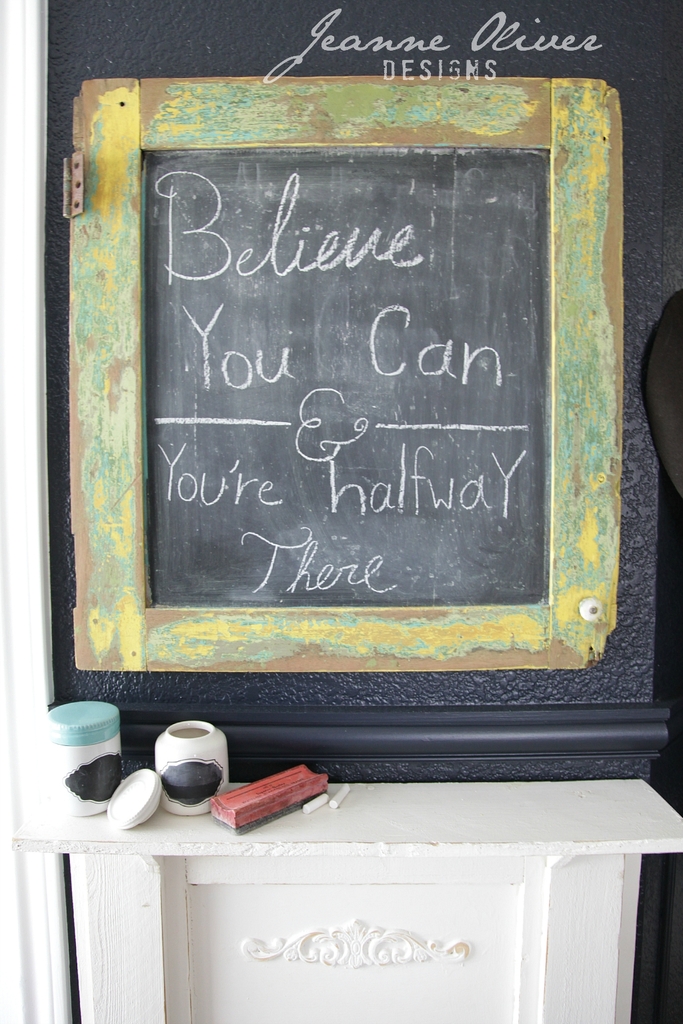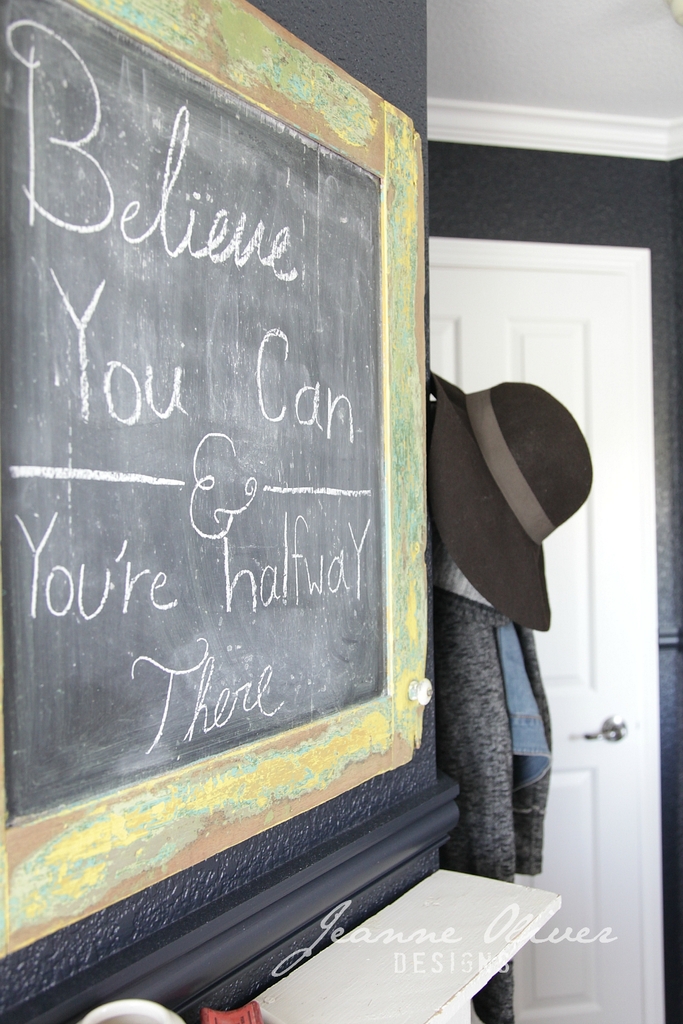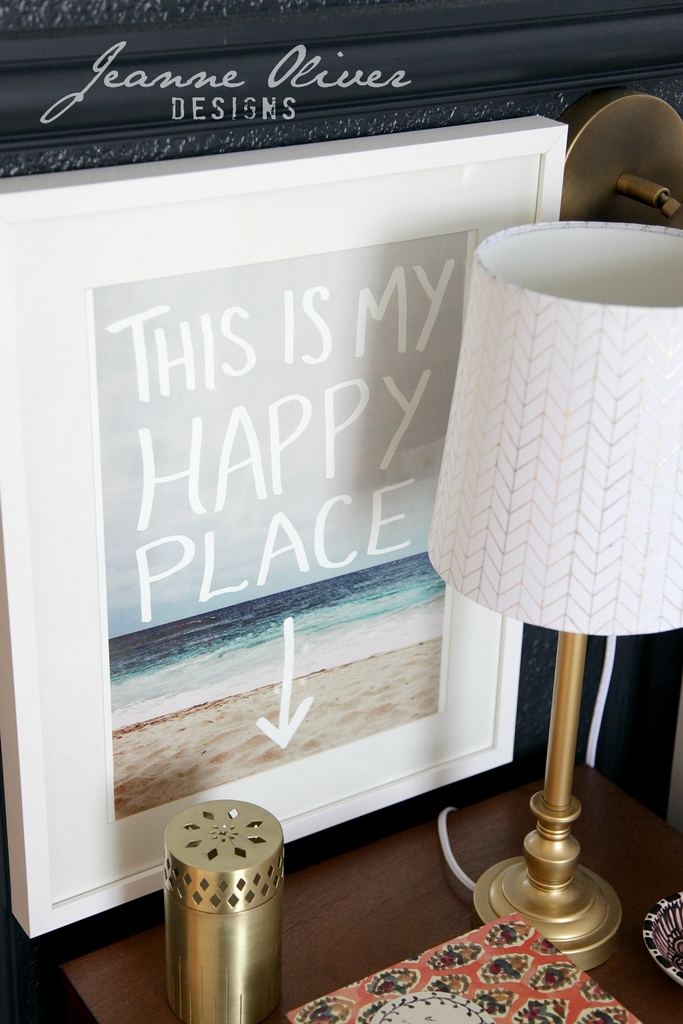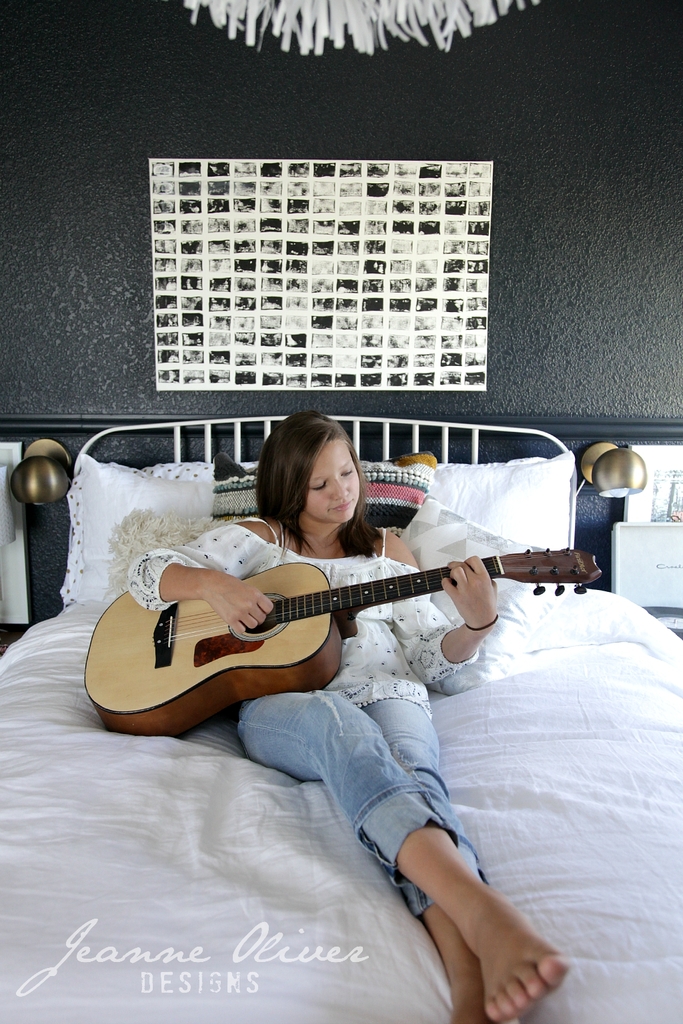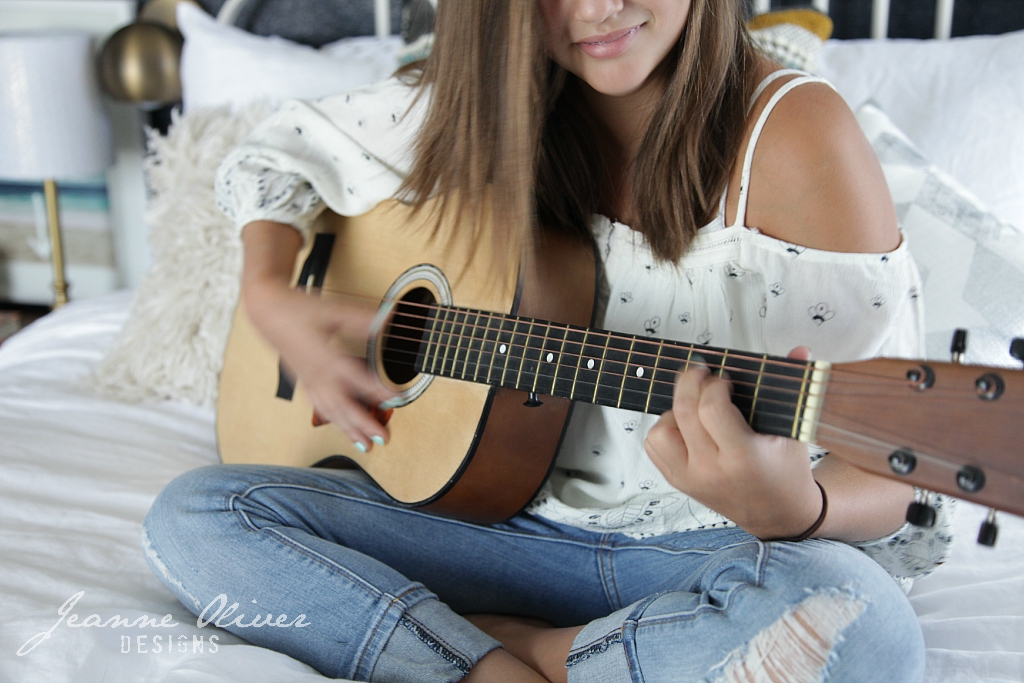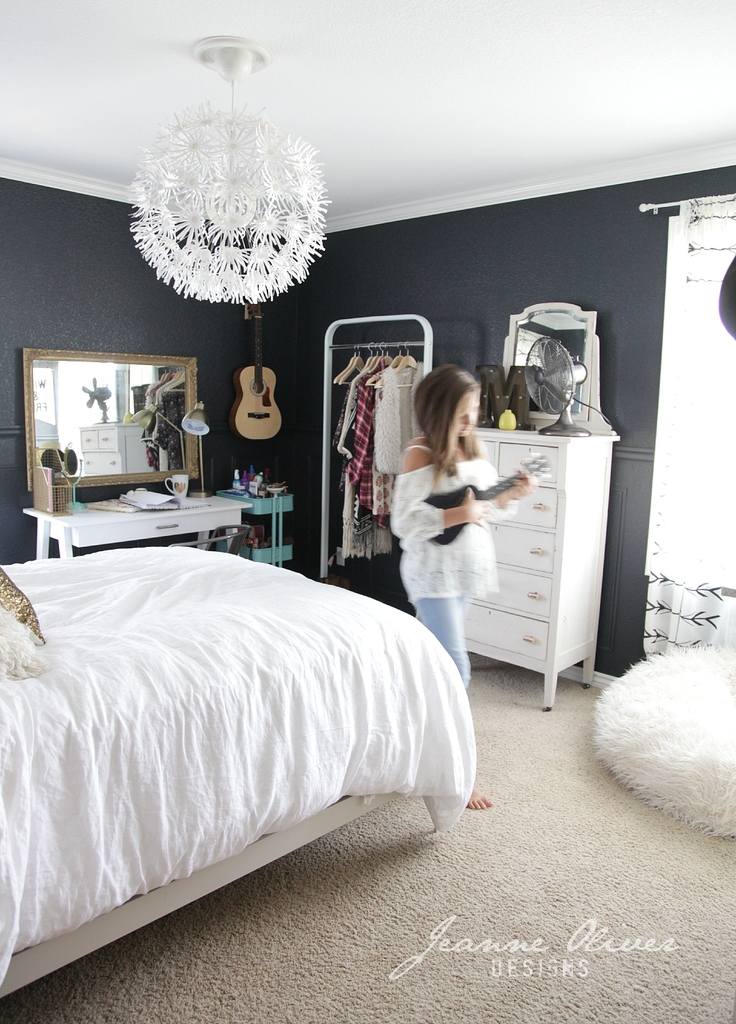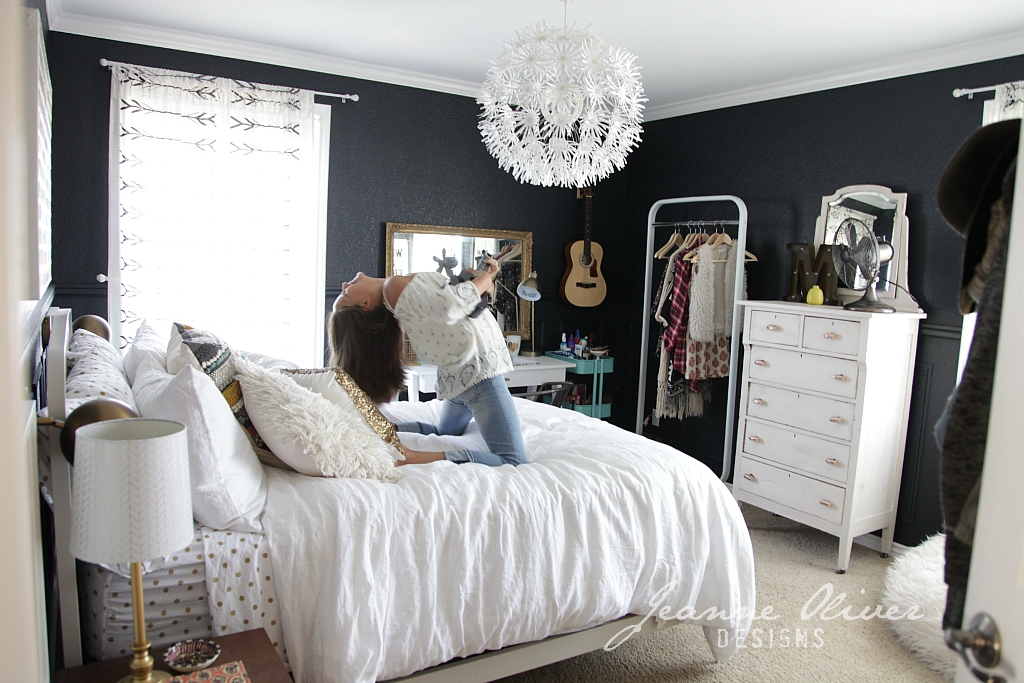 We are all in love with Maddy's new space and most importantly SHE loves it.
Maddy is really loving the full bed, a place for her guitar, the record player and the clothing rack (duh, I want one too).
It took awhile to find all of the pieces and I know it is still a work in progress and she makes it her own.
Sources
Wall Color: Inkwell by Sherwin Williams
End tables: Target
Lamps: Target
Sconces: Urban Outfitters
Sheet Set: Pottery Barn Teen
White Linen Bedding: West Elm
Books: Anthro
Candle: Anthro
Jewelry Dish: Alisa Burke
Bed: Land of Nod
Curtains: Tapestries we converted to curtains from Urban Outfitters
Dresser Knobs: Anthro
Pillows: Target, Urban Outfitters
Record Player and Records: Urban Outfitters
Desk: Target
Makeup Cart: IKEA
Clothing Rack: Urban Outfitters
Posters: Urban Outfitters
Wild and Free: Urban Outfitters
Light Fixture: IKEA