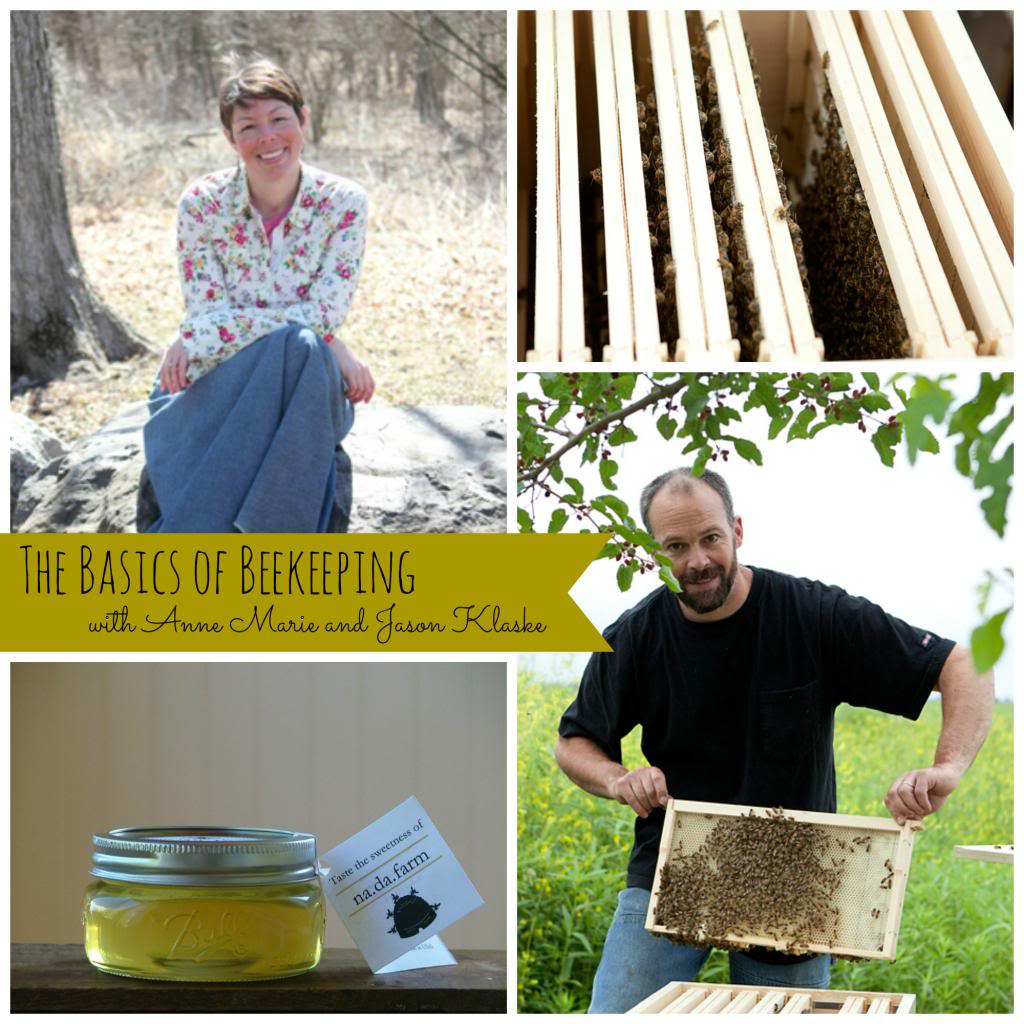 The incredible men and women that are contributing to the summer series just blows me away!
I feel like summer is just beginning and we have already had classes about fashion/beauty, photography, jewelry making, decorating/DIY and now beekeeping.
I know so many people that are adding bees to their farms and urban gardens.
I know nothing about bees (except that I love the honey and I am highly allergic:-)).
I can't wait to learn right along with you!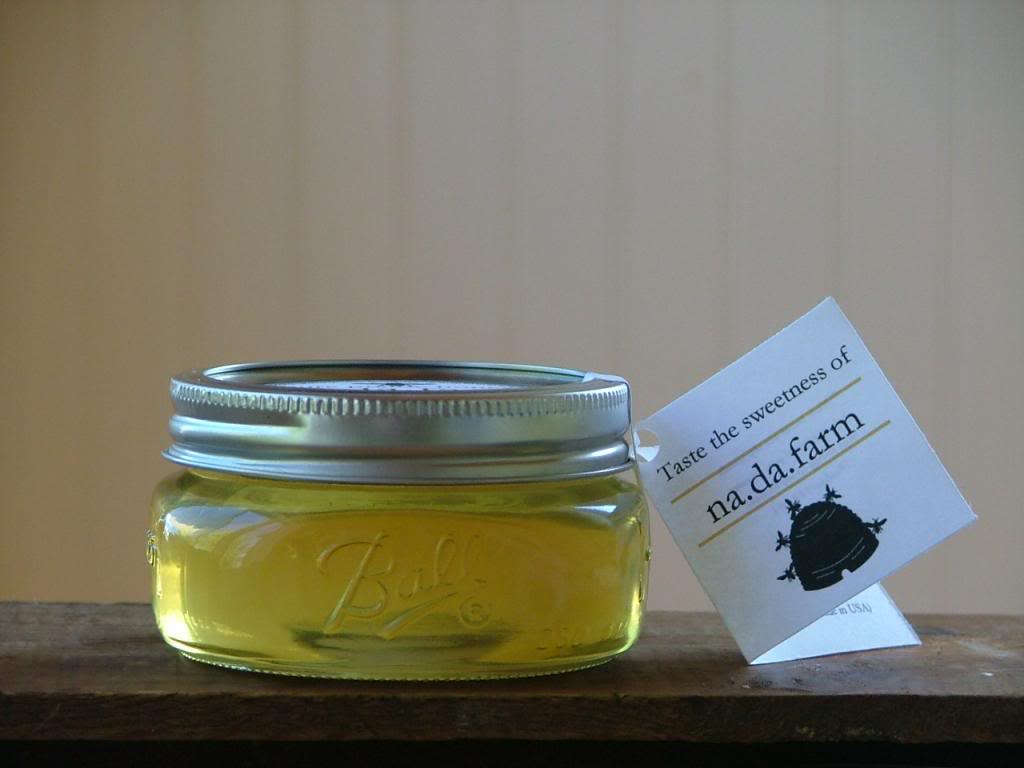 I feel that so many people are taking the time to get back to basics and take more responsibility over their food production, bodies and land.
I love that we live in a time that even in suburbia backyards you are finding gardens, chickens and even bees.
If you have been on the fence about having bees or you are even just thinking about it…I know you will love this course!
Jason and Anne Marie Klaske are hosting this course and  will give each student a basic knowledge on beekeeping.
This beginner class is perfect for the backyard beekeeper who wants to maintain a hive for pollination for their vegetables and flowers, to gather the honey for personal consumption, and the basics of information for beekeeping.
Day 1:
-Equipment to buy to start a hive
-How to get a colony of bees and which ones to choose for your area/climate
Day 2:
– How to set up your hives and understand their construction
– The basics on feeding your hive when there is no pollen available (early spring)
Day 3:
– How to introduce your queen to a new hive
– What to do in case your hive 'swarms'
Day 4:
– The best methods for working in the hive (including equipment to wear)
– A basic look into understanding the hive and the 'language' of the bees
– How to harvest your honey and the proper bottles/containers for storage
Day 5:
A few recipes to enjoy your newly harvested fresh honey!
Jason and Anne Marie hope this course will have the students realize the important and vital role honey bees play in pollination so we can have food.
We cannot do without our honey bees!!
The best part about this course (and all the courses) is that it is only $10.
This means you can take the class just for fun to learn or to actually go out and raise bees.
Here is a little peek at day 2…
To learn more click HERE or go to my creative network to see all of the current classes!
If you are brand new to my creative network please follow these simple steps to sign up for this class and any of the other summer series courses.
* Get registered at jeanneoliver.ning.com (registering is free).
Once you are on the site you will find free videos (business and art) and all of our online courses along the left hand side of the page (you will not see all of them unless you click "view all").
You will find all of our courses/videos under the COURSES heading.
1) Go to COURSES along the left hand side of the page
2) Click on the course you are interested in
3) Click the +join button on the upper right hand side
4) Pay and you are in and ready for class
4) All of the details are on the page and you are all set.
Tell your friends!
We want to create an online community where you can create, connect and be inspired.
**********
Meet me back here on Monday for a virtual party to celebrate the growth of the creative network.
I will have fun giveaways and more!
See you then.