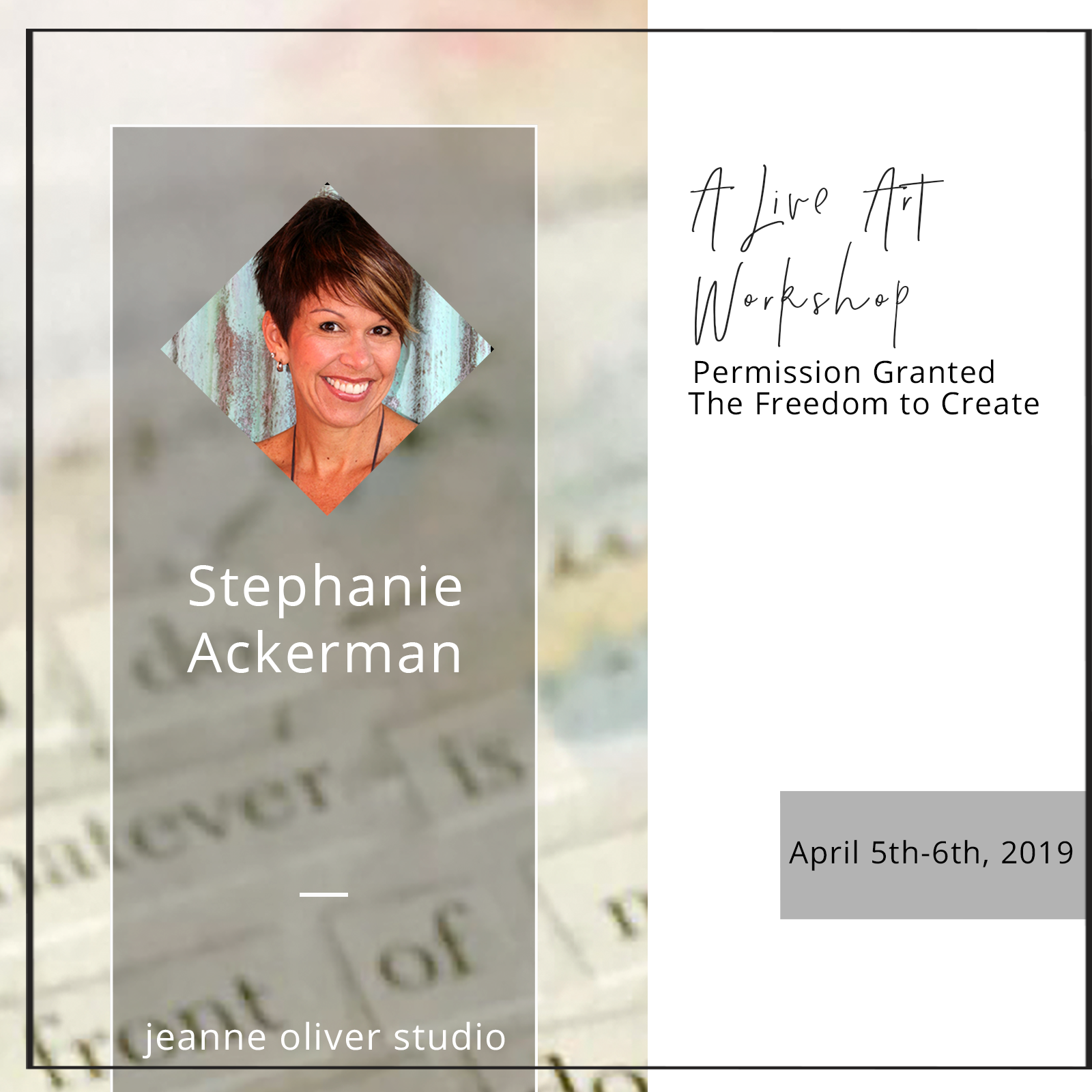 Join Stephanie Ackerman in beautiful Castle Rock, Colorado on April 5-6, 2019 for a two-day art workshop!
Our studio is light-filled and surrounded by wooded property that lends itself to exploring, creating and relaxing.
It is our heart's desire that your time on our land and studio brings you rest and the space to connect with your ideas and creativity.
When you arrive on Friday morning you will be welcomed with mimosas as we find our places and meet each other.
Most of the supplies will be provided for this workshop.
Each day there will also be time spent in the beautiful land surrounding the studio including our lunchtime in the garden (if weather permits).
At the end of day one, we hope you will join us for dinner at one of Jeanne's favorite local restaurants (this is not included) or explore the sweet town and find the perfect place to relax after a full day of creating.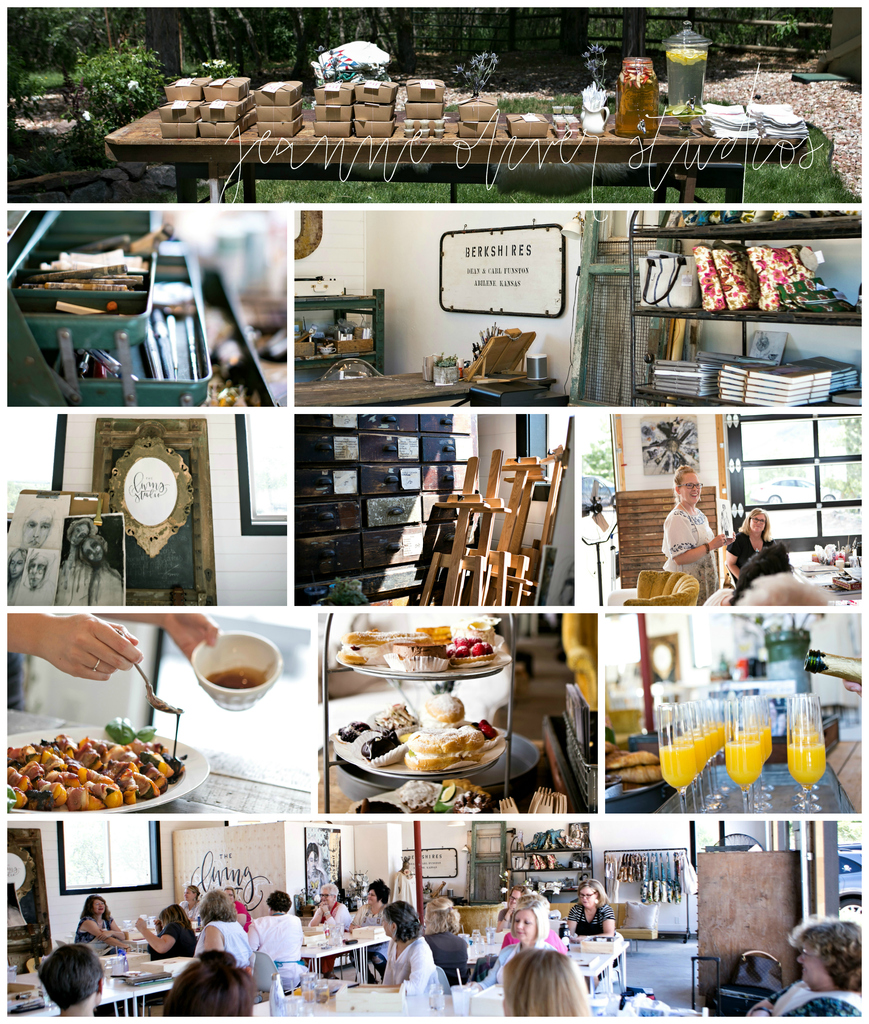 Permission Granted | The Freedom To Create
From Stephanie:
I have to be authentic when I am creating something because if I am not, it is evident. The same applies to everyday life, not just the creative life.
My job is to teach, inspire and encourage others to "create soulful art" from paper, paint, ink, batter, dough, fabric, felt, sticks, rocks, turning it from one thing into another and incorporating a message as a reminder to you, and for myself.
While it only took me 48+ years to identify my purpose of sharing, teaching, encouraging and inspiring through creative arts, I had to learn to recognize, feel and live the truth of that statement above by standing up, stepping out and sharing my faith, through those creative arts. I had to be brave, take a leap of faith and share because HE is the reason for my ART (and why you will always see a heart in my work)
When you do what you are supposed to do, it just feels right and you know it in your heart.
I have been given the gift of creativity and it is not mine to keep. Remembering this allows me to stay centered, stay focused and create like I have not created in a long time. I am blessed to do what I love to do for a living and finally feel really good to be able to say that.
I am finding comfort, peace, and meaning through my art and I want to teach you to be able to do the same by suggesting steps that will give yourself permission to practice, to try new mediums and simply just allow yourself enjoy the process of creating.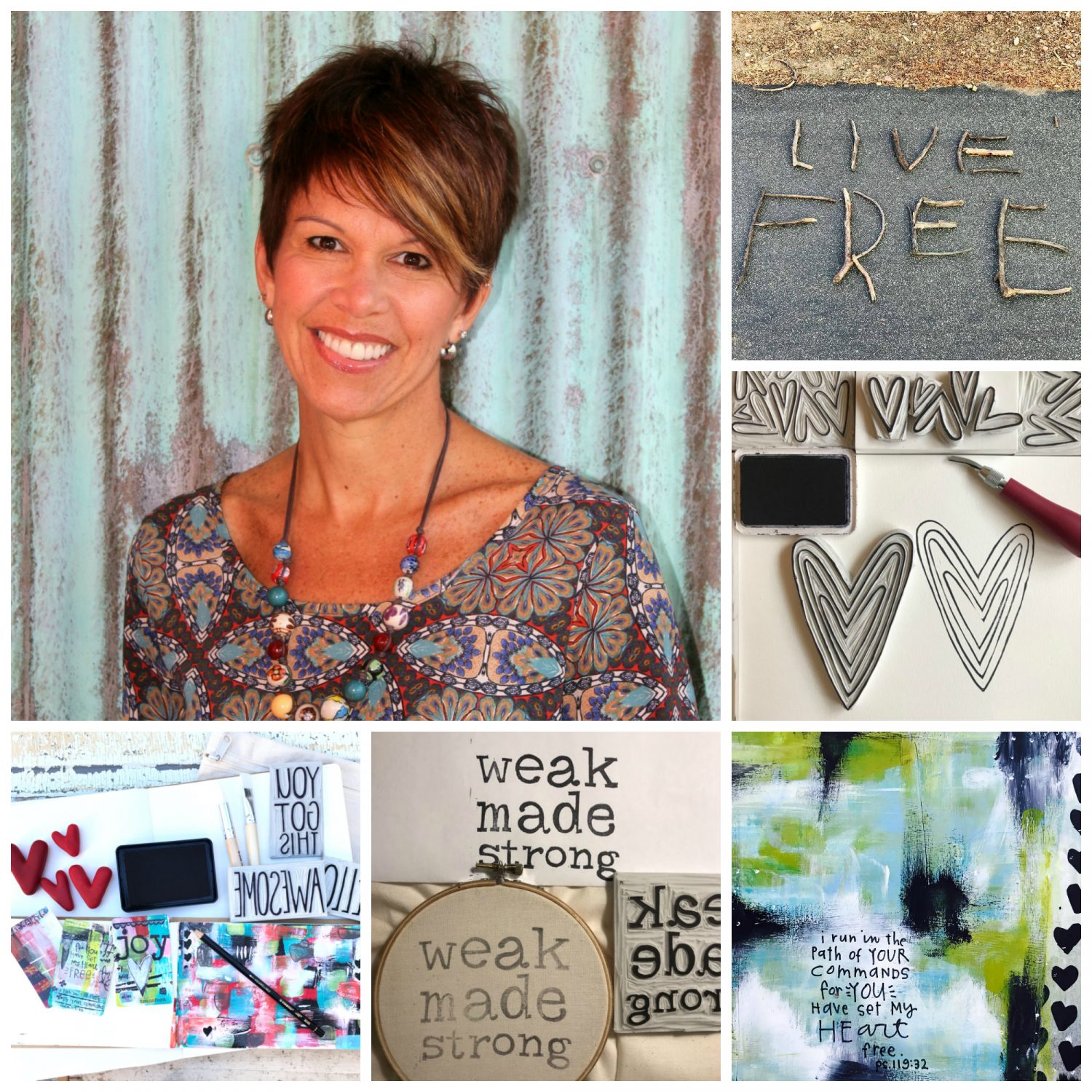 Space is limited. If you have any questions please email us at contact@jeanneoliver.com.
You can read more and register HERE.