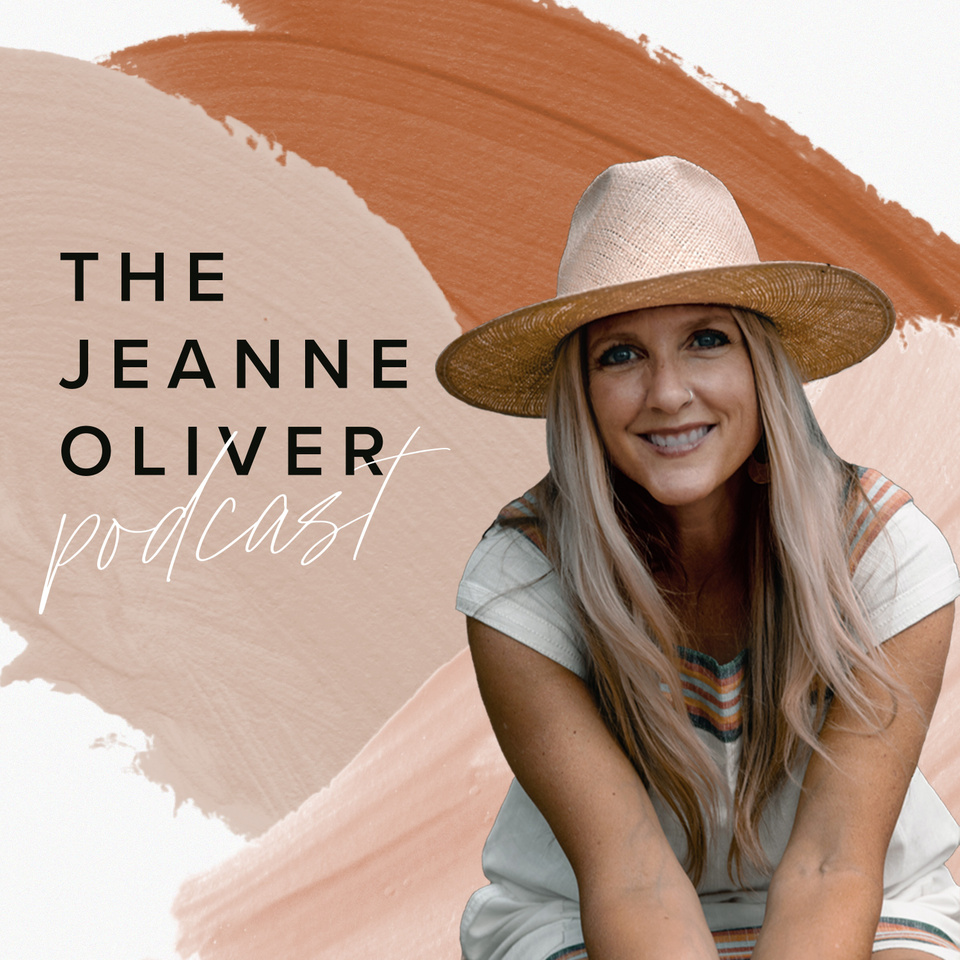 In this episode Jeanne is talking with revivalist, visionary, creative, and author Jessi Green. Jessi's hope is to show you how to live with passion, really follow Jesus and to ignite the world around you. This conversation talks about how to encourage others to make their day-to-day life an offering.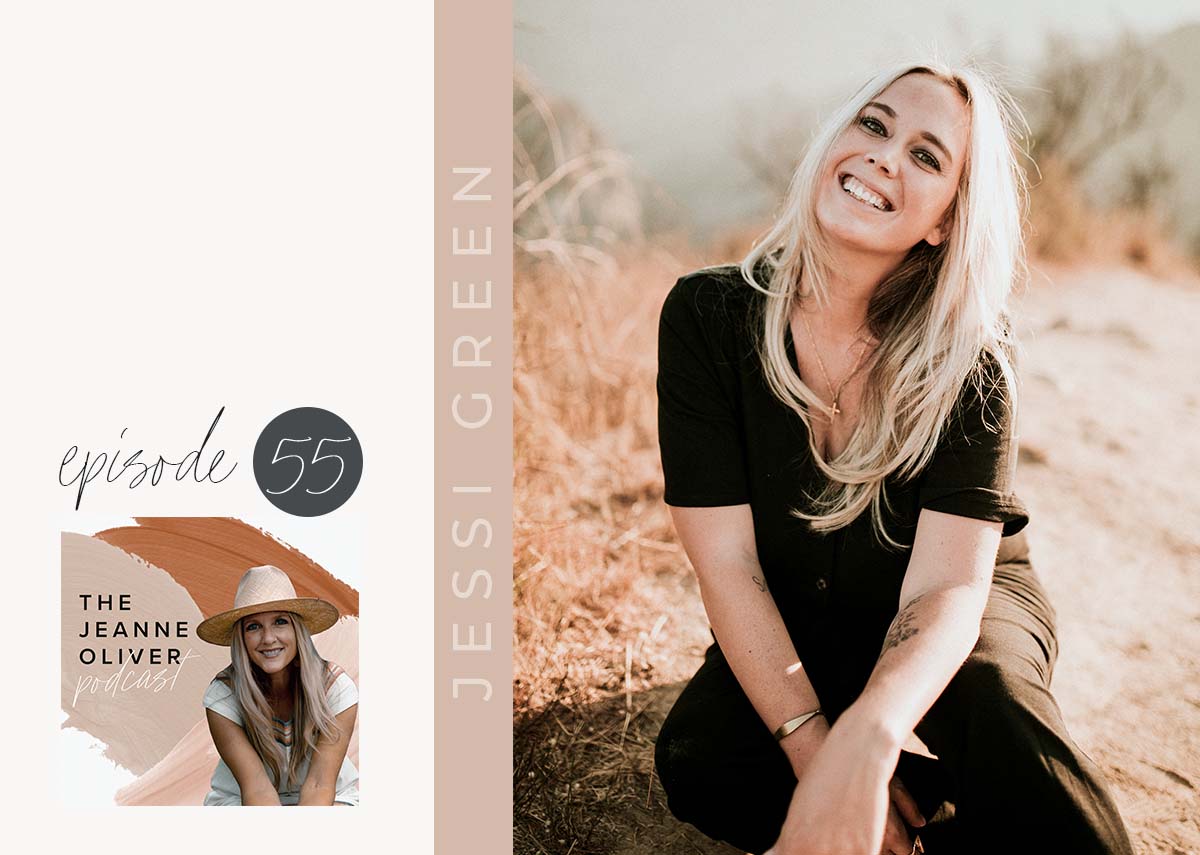 Jessi was born and raised on Long Island, NY. In 2007 she moved to Manhattan and worked in the nightclub industry as a doorman and nightclub promoter. In 2009, she was radically saved in her apartment after a traumatic break-up and drug-filled lifestyle. After encountering the love and power of the real living Jesus, she sold her belongings and traveled to 15 countries over 11 months, working with orphanages, preaching the Gospel, praying for the sick, and sharing the love of Jesus. She then moved back to Manhattan and started a successful social media agency working with luxury brands around the world. In 2012, she met her husband Parker Green and stepped into full time ministry. In 2016, she gave birth to her first child David Leonidas and two months later they moved to Southern California to plant churches called Salt Churches and lead grassroots revival through Saturate Global. Everything in the Greens lives changed after thousands were saved, healed and baptized on the beaches of California in 2020 and Jessi now burns to ignite Nations with revival!
Jessi is a revivalist, preacher, wife, mom, visionary and creative type. Along with raising her three children David Leonidas, Ethan Everest and Summer Kingsley she is the director of Saturate Global which is a grassroots revival movement that is uniting the church in reaching those that don't know Jesus, baptizing them and making disciples that multiply.
She believes that everyone is qualified to preach The Gospel and teach others to follow Jesus. While enjoying the sun in North Carolina, she passionately speaks about what it means to follow a Jesus that is ALIVE and wants to transform cities and your personal life. The Gospel is her passion, as she has personally been set free from many things including shame, fear and depression. She loves meeting people on the street and displaying a Kingdom of redemption to those that feel the furthest from Christ.
Jessi believes that Jesus came to give us life and life more abundantly.
You can follow her on Instagram https://instagram.com/jessi.green
Or online at JessiGreen.com
Podcast 055 | Ignite the World Around You with Jessi Green
"If you can actually have a relationship with God and really know the creator of the universe, and if the things we talk about in church are actually real, what else am I giving my attention to? This is obviously the most important pursuit of my entire existence." 7:21
"It's the experience of it all that drives us to want others to know what it can be for them too. When you have experience in something, there's just this confidence to share it… Experience changes everything." 8:45
"You can only revive something that's already lived before." 9:48
"I want to always be constantly positioning myself to experience what God is doing today right now, and not maybe a month, a year, ten years ago." 11:20
"What I'm realizing about Jesus, the Jesus I'm following now, is that there's always more to discover. He actually is a person that wants to have a relationship with us and through the Holy Spirit we can discover new things about Him every single day." 13:01
"Avoid everything that has a numbing effect. If you are having a hard time hearing from the Lord, having a hard time focusing your brain and it is on scramble and everything seems foggy, avoid anything that you are using in order to help you stop feeling. Get your discernment back. Hear clearly from the Lord. Focus on what you're supposed to be focused on." 18:10
"When you are constantly numbing yourself you don't realize that you're actually enslaving yourself to the world and you're actually putting a wall up from receiving the actual life that you want. It feels like it's helping but what it's actually doing is robbing you from that life." 19:43
"What do you look like fully alive?" 26:41
"Obedience is success." 31:43
"If you're aiming at revival and you're not focused on spending time with God, your aim is wrong and you're focused on the wrong thing." 33:12
Creatively Made Business with Jeanne Oliver
Is your business aligned with how you want your life to look and feel? Many creative business owners feel trapped and overwhelmed by the business that was supposed to add more freedom to their lives. You didn't take the risk of starting a business just to end up in the same place, or worse – moving in the opposite direction of the life you want.
Your business should be a bridge to the life you dream of, not a barrier. To learn more click HERE.
Ten Tips To Take Back The Peace
A free ebook if you are looking for some rest in your day-to-day like I was.
Get your free resource Ten Tips HERE.
Become the artist you dream to be. Creativity is Calling at jeanneoliver.com.
SUBSCRIBE ON: APPLE PODCASTS | GOOGLE PLAY | SPOTIF