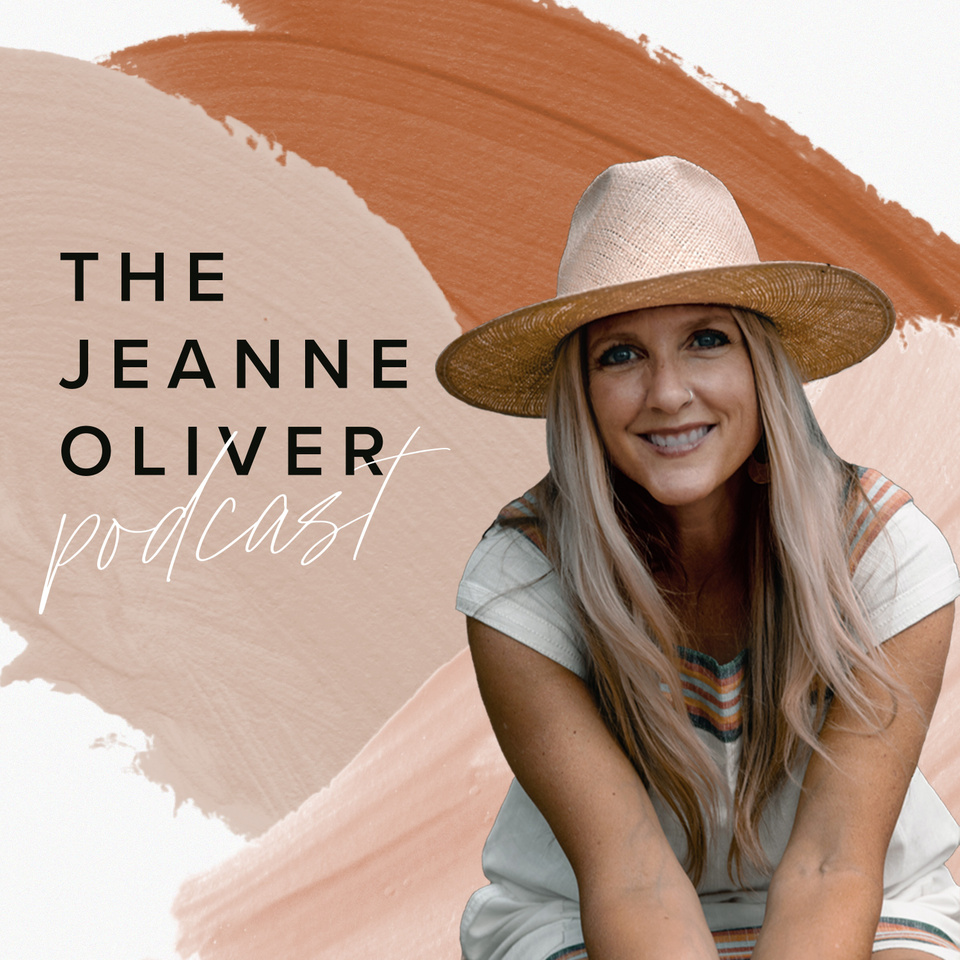 In this episode Jeanne is talking with author, artist, and scholar, Timothy Willard. Chasing beauty is for sure a choice of seeing more than what can appear at the surface. The world has been extra loud and distracting lately. Don't miss this episode if you want to have eyes open to change how you walk through life with intention and beauty.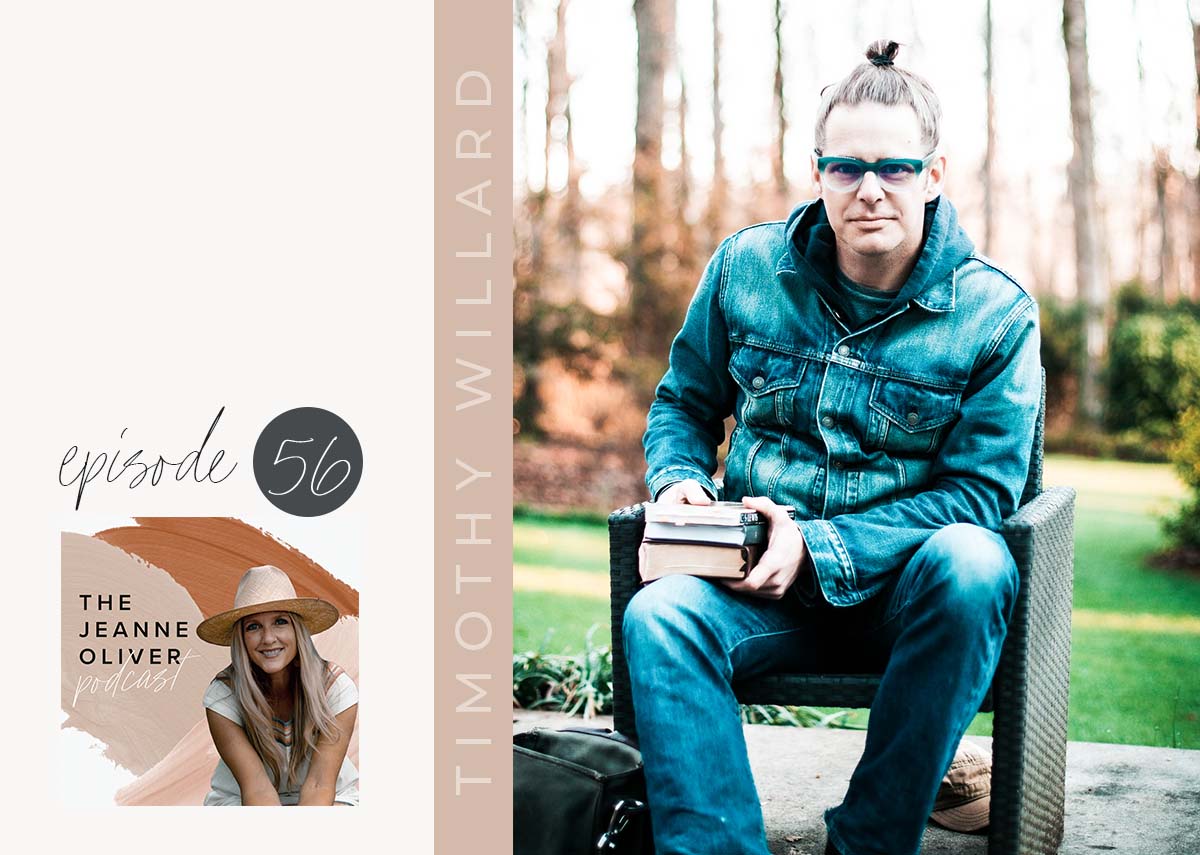 Timothy Willard is a writer, theologian, artist, creative consultant, and independent scholar. He has authored four books, including the critically acclaimed Veneer: Living Deeply in a Surface Society.His new book with Zondervan Reflectivewill release on June 21, 2022. Stay tuned for the title announcement!
With a passion to disciple the minds of the emerging generation in faith and culture and to help people live like beauty matters, Timothy moved his family to Oxford, England for two years where he earned his PhD at King's College London and studied beauty in the works of C.S. Lewis under the supervision of Alister McGrath.
Millions have read Timothy's inspirational writing, which has been featured at Christianity Today, The Gospel Coalition, Patheos, Acculturated, The Huffington Post, FaithIt, Duke Divinity's Faith & Leadership, Q Media: Essays, Catalyst Magazine, Outreach Magazine, Relevant Magazine, and The Edges Collective.
Timothy has been a featured speaker at Q Ideas, Catalyst Conference, Allume Conference, OCCA The Oxford Center for Christian Apologetics, and various churches including Carmel Baptist in Charlotte, North Carolina, Embrace Church in Sioux Falls, South Dakota, and St. Aldates Church: Oxford, England.
As a creative consultant and publishing collaborator (ghostwriter), Timothy has worked on thirty books with clients ranging from Chick-fil-A, Q Ideas, International Mission Board, Hobby Lobby, and Coca-Cola Consolidated, to NYT bestselling authors, multi-platinum Grammy Award-winning artists, former NFL MVPs, to writers, pastors, home educators, and entrepreneurs.
He lives in North Carolina with his wife and three daughters.
https://www.timothywillard.com
/https://www.instagram.com/timothywillard
The Beauty Chasers by Timothy Willard BUY THE BOOK
Podcast 056 | The Beauty Chasers with Timothy Willard
"Our country is kind of falling under this enchantment of sameness and not uniqueness." 30:12
"People are thirsty for people and contact." 34:50
"Before the Enlightenment period, you would ask an artist what their aim of their art was they would say beauty, but today they say transgression or self expression. It has shifted, the aim being something outside of ourselves… now has turned into 'Me.'" 42:57
"It's not too late. Beauty is there. Wonder is there. Intention is there. Pattern is there. There can be revival in lots of different ways and the only way to revive something is because it actually already once was alive." 44:47
"Beauty is a reflection of life itself." 45:50
Creatively Made Business with Jeanne Oliver
Is your business aligned with how you want your life to look and feel? Many creative business owners feel trapped and overwhelmed by the business that was supposed to add more freedom to their lives. You didn't take the risk of starting a business just to end up in the same place, or worse – moving in the opposite direction of the life you want.
Your business should be a bridge to the life you dream of, not a barrier. To learn more click HERE.
Ten Tips To Take Back The Peace
A free ebook if you are looking for some rest in your day-to-day like I was.
Get your free resource Ten Tips HERE.
Become the artist you dream to be. Creativity is Calling at jeanneoliver.com.
SUBSCRIBE ON: APPLE PODCASTS | GOOGLE PLAY | SPOTIF
Disclosure of Material Connection: Some or all of the links in this post are affiliate links.  This means if you click on the link and purchase the item, we will receive an affiliate commission and we are disclosing this in accordance with the Federal Trade Commission's 16 CFR, Part 255: Guides Concerning the Use of Endorsements and Testimonials in Advertising.  And as always, we only share the links to products that we actually use and love.