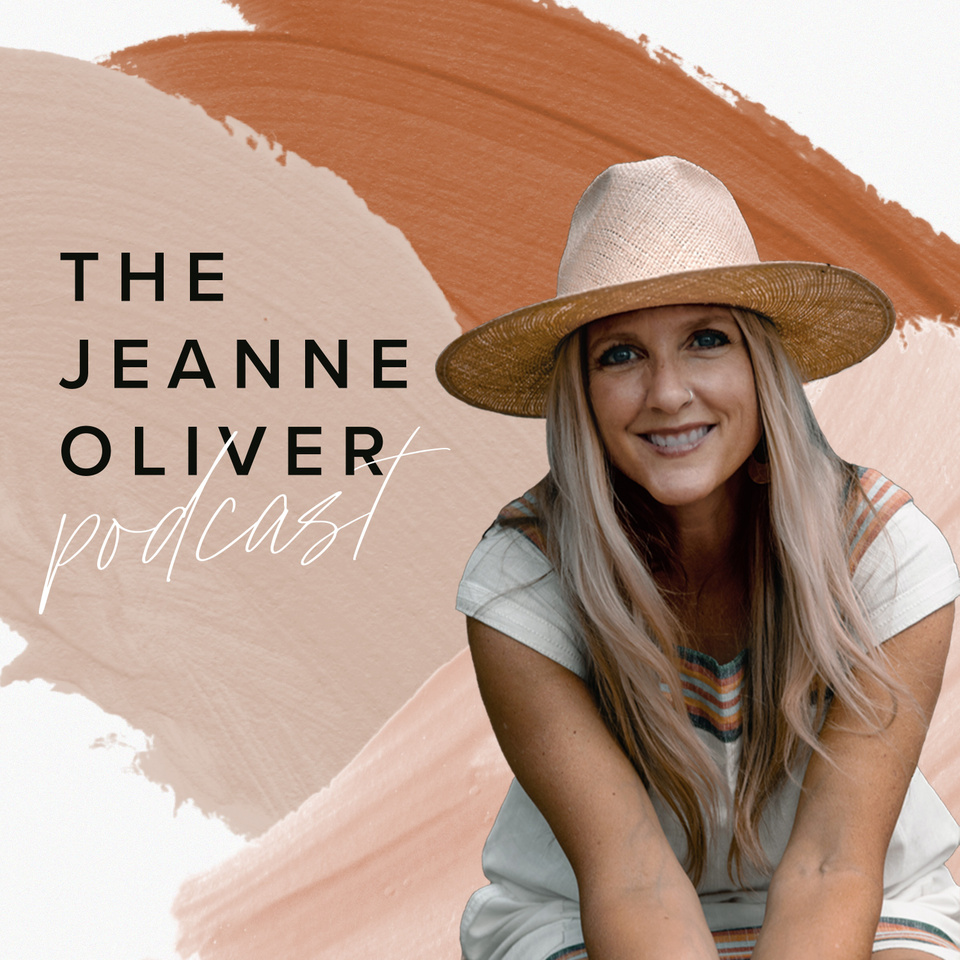 In this episode Jeanne is talking with artist, teacher and self proclaimed silver-haired ordinary mystic Sheila Atchley. Sheila considers herself a late bloomer in the world of creativity but she has dived in with her whole heart. She has also weathered her own journey with life in the middle and now passionately guides others by taking their hand and sharing a way to live more abundantly.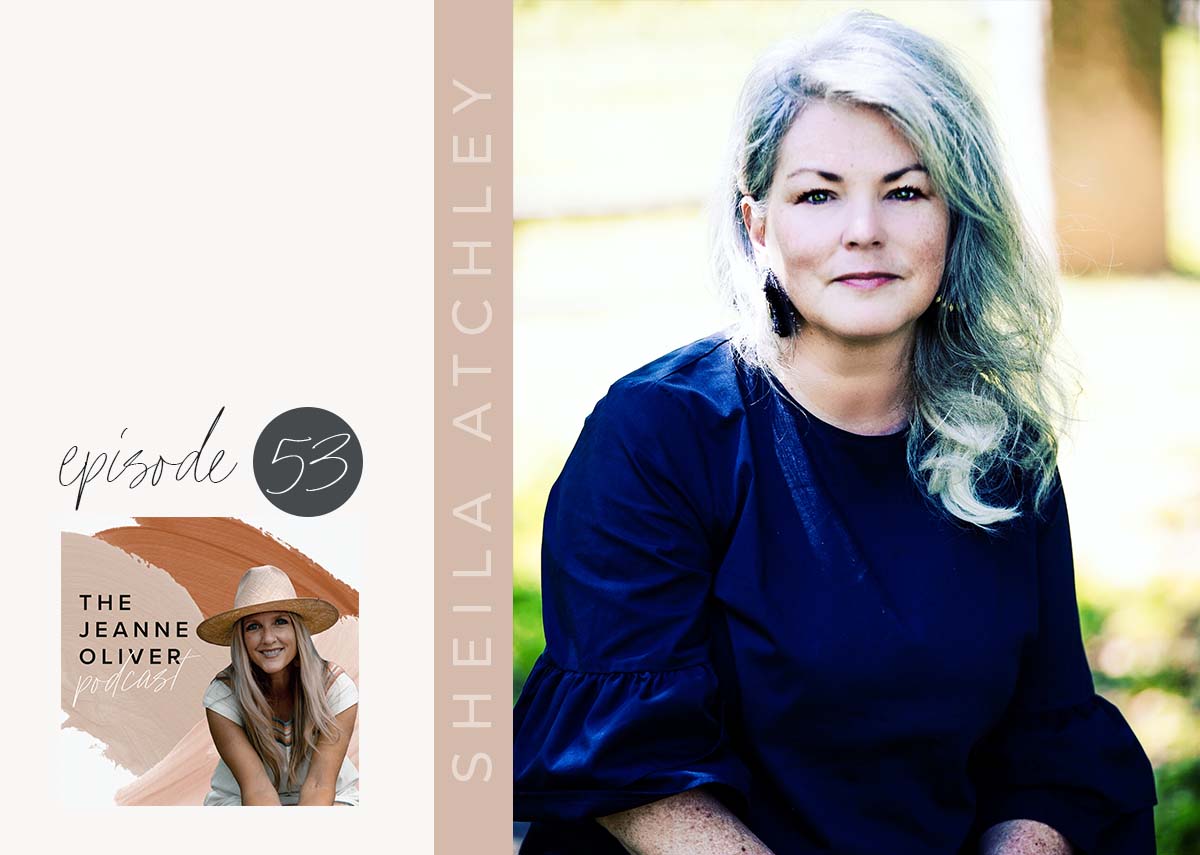 I'm Sheila Atchley. Artist-author, wisdom-chaser, preacher's wife, life and creativity coach, and silver-haired ordinary mystic.
I'm a die-hard congregant, and a flagrant creative.
I have a semi-empty nest, a handsome preacher-husband, and seven adorable grand-wildlings.
And I over-use the hyphen.  Proudly.
While I am equally drawn to words and art, words are my defining first love, and a big part of my art form.  I'm here to encourage you with paint, prose, and poetry. Hence, the paint brush and the ink pen in my sketchy little home-made logo.
I have no shame. No really, I have no shame.
I'm here to unleash an army of women who celebrate for no reason – an army of women whose metric is grace.
My main mission is the middle age woman.  This beautiful season of life is under-celebrated, and under-valued.  Middle aged women do not get enough support.  I aim to change that, when and where I can.  I believe that (like Abraham and Joshua of scripture) "everywhere the soles of your feet tread shall be yours…the Lord will extend your boundaries…".
Middle age is a vast and gracious land. It is a Promised Land…disguised as a battle. It is a land where many of us now find ourselves walking, a place where the potential fruit is enormous – if we are willing to slay some giants.
I'm busy doing just that in my personal life, in my art, and in my writing and speaking ministry.  I want to help you extend your boundaries. I want to help you inherit what's legally yours, in every season.  
After all, if I encourage the women, I encourage the world.
I invite you to sit down, relax, and please overlook my hair (it is its own light source, my apologies).
Let's talk about the things that really matter – and laugh about the things that really don't.
https://sheilaatchley.art/
https://www.instagram.com/sheilaatchleydesigns/
Podcast 053 | Awake Awake with Sheila Atchley
"One of the saddest things to be is unaware." 10:13
"You have a spirit of authority. Go love it. Find it and love it." 16:07
"Your middle is as ordained a season as your beginning and as your end." 16:18
"Your most valuable perspective in the middle is that of loving what is yours, and I would also say that your perspective is also your most valuable possession." 16:34
"Jesus paid for my ultimate victory, but I pay for my present viewpoint. Choice by choice by choice, my perspective is my own and it has been dearly bought for better or for worse, and it's so important to be awake and aware and choose our perspective very carefully." 17:13
"I just think that creativity is one of the most powerful tools in a woman's toolbox for the maintenance of a well soul, and every single one of us should have some form of a dedicated creative practice." 18:57
Creatively Made Business with Jeanne Oliver
Is your business aligned with how you want your life to look and feel? Many creative business owners feel trapped and overwhelmed by the business that was supposed to add more freedom to their lives. You didn't take the risk of starting a business just to end up in the same place, or worse – moving in the opposite direction of the life you want.
Your business should be a bridge to the life you dream of, not a barrier. To learn more click HERE.
Ten Tips To Take Back The Peace
A free ebook if you are looking for some rest in your day-to-day like I was.
Get your free resource Ten Tips HERE.
Become the artist you dream to be. Creativity is Calling at jeanneoliver.com.
SUBSCRIBE ON: APPLE PODCASTS | GOOGLE PLAY | SPOTIF